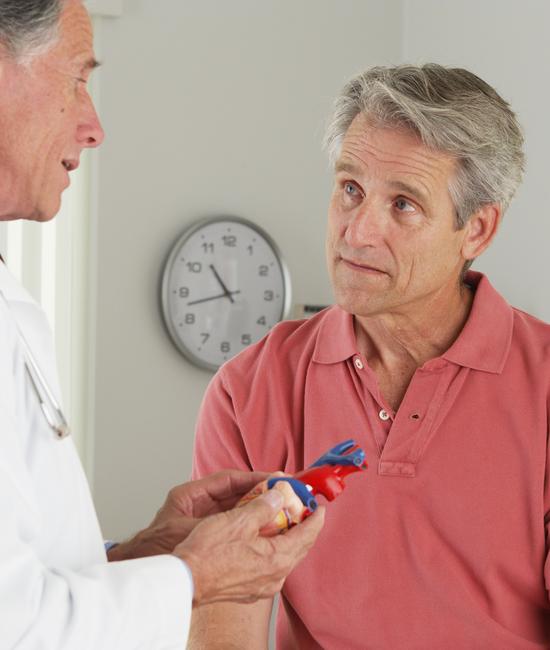 Eliminate the uncertainty about your cardiovascular health
A heart health screening can give you peace of mind or pinpoint problems now – in time for the lifestyle changes and treatment that can save your life.
Take charge of your heart health
The screening consists of four simple, painless tests to determine the health of your coronary arteries and whether or not peripheral arterial disease (PAD) is present in the arteries in your neck, legs and abdomen.
Coronary calcium scoring (CCS)
Performed using a fast LightSpeed CT scanner to detect calcified plaque in the arteries that supply blood to your heart.
This can help to predict your risk for cardiovascular events such as heart attacks.
Carotid intimal medial thickness (CIMT)
Uses ultrasound to measure the thickness of the arteries which has been shown to be an accurate determination of your risk for future cardiovascular events such as heart attacks and strokes.
Abdominal aortic aneurysms (AAA)
Ultrasound screening of the abdominal area can detect an enlargement of the aorta (major blood vessel that supplies the lower body) at an early stage prior to rupture.
Each year, 15,000 Americans die from undetected abdominal aortic aneurysms.
Ankle brachial index (ABI)
Measures blood flow to the legs and compares this with blood flow to the arms.
This can determine not only the possibility of significant narrowing or blockages in the arteries in the legs, but can also help to determine your overall risk for cardiovascular events like heart attacks and stroke.