We understand the anxiety and stress that comes with not sleeping well or with pulmonary problems, and our staff of healthcare professionals is ready to offer you the help that you have been waiting for.
The board-certified specialists at Baylor Scott & White Pulmonary Care Consultants have the experience and knowledge to give you the help you need.
Don't lose any more sleep! Contact us today for an appointment and get started on your path toward sleeping better and breathing easier. Most insurance plans are accepted. New Medicare patients are welcomed.
Insurances accepted
Baylor Scott & White has established agreements with several types of insurance to ensure your health needs are covered.
Insurance listings are subject to change without prior notice. Please call the hospital or health plan to verify coverage information before scheduling your visit/procedure.
Aetna Signature Administrators

Select

QPOS

Open Choice PPO

Open Access Select

Open Access Elect Choice

Aetna Medicare Freedom Plan (PPO)

Group Retiree Medicare PPO - Limited to Exxon/Mobil

CHIP

STAR

Health Network Only

Aetna Medicare Dual Complete Plan (HMO D-SNP)

Aetna Medicare Prime Plan (HMO)

Open Access Managed Choice

HMO

Aetna Medicare Choice II Plan (PPO)

Aetna Medicare Choice Plan (PPO)

Health Network Option

Aetna Medicare Eagle II (PPO)

Medicare Advantage Plans

Aetna Medicare Value Plan (HMO)

Aetna Medicare Freedom Preferred Plan (PPO)

Baylor Scott & White Health Plan - (3)

BSW SeniorCare Advantage PPO

EPO Network-Individual/Family

BSW Preferred HMO Network - Group

Blue Cross Blue Shield - (30)

Blue Essentials

Blue Premier

ParPlan

Blue Premier Access

TRS-ActiveCare 2

Consumer Directed HealthSelect

Blue Choice

Federal FEP Blue Focus

TRS-ActiveCare Primary+

HealthSelect

High Performance Network

Blue Cross Medicare Advantage Dual Care Plus (HMO SNP)

Blue Advantage Plus - Bronze

Blue Advantage - Gold

TRS-ActiveCare Primary

Federal Standard Option

Blue Advantage HMO

Blue Choice PPO

Blue Premier Open Access HMO

Medicare Advantage - Oncor

Traditional

Indemnity

Blue Cross Group Medicare Advantage (PPO)

Blue Cross Medicare Advantage (HMO)

Blue Advantage Plus - Silver

Blue Advantage Plus - Gold

Federal Basic Option

Blue Advantage - Silver

Blue Essentials Access

TRS-ActiveCare Primary HD

LocalPlus

Open Access Plus

Choice Fund

Children's Medical Center Employee Plan

City of Dallas Employee Plan

Open Access

Open Access Plus In-Network

Point of Service Open Access

Cigna Medicare Advantage

Cigna HealthSpring

LocalPlus In-Network

BSW Extended PPO

American Airlines Employee Benefit Plan

ACCEL Network

Preferred Network

ChoiceCare

Humana Preferred

National POS

Humana USAA Honor with Rx (PPO)

Humana Gold Plus SNP-DE (HMO D-SNP)

Humana Gold Choice (PFFS)

HumanaChoice (PPO)

Commercial PPO Plans

Humana Honor (PPO)

HumanaChoice (Regional PPO)

Superior Health Plan - (6)

STAR+PLUS

Ambetter Core EPO - Gold

Ambetter Core EPO - Silver

Wellcare

Wellcare by Allwell

Ambetter Core EPO - Bronze

Superior HealthPlan - (3)

STAR+PLUS

Medicare/Medicaid Dual Needs Plan: Advantage HMO SNP

Medicare/Medicaid Plan

First Health/Coventry - (1)

First Health/Coventry Network

Nebraska Furniture Mart - (2)

Parkland Community Health Plan - (4)

CHIP Medicaid

HealthFirst Medicaid

CHIP

STAR - HealthFirst

Scott & White Health Plan - (2)

Cigna PPO Network - Out-of-Area Member Plan

McLane Group Network

Select Plus

Surest

All Savers

Charter

Charter Balanced

Charter Plus

Choice

Choice Plus

Core

Options

Nexus ACO - Referral Required

Nexus ACO - Open Access

Core Essential

Navigate Balanced

Navigate Plus

UnitedHealthcare Medicare Advantage Choice (Regional PPO)

AARP Medicare Advantage SecureHorizons Plan 2 (HMO-POS)

AARP Medicare Advantage Choice (PPO)

Navigate

AARP Medicare Advantage Patriot (HMO-POS)

Select

AARP Medicare Advantage SecureHorizons Plan 1 (HMO-POS)

UnitedHealthcare Group Medicare Advantage (PPO)

University Mary Hardin-Baylor - (1)
We're sorry!
We couldn't find any results for ""
Medical services
Baylor Scott & White Pulmonary Care Consultants offers an array of services for lung conditions, including:
Asthma evaluations and treatments
Chronic cough and shortness of breath evaluation
COPD evaluations and treatments
Endobronchial ultrasound
Exercise induced asthma testing
Fiberoptic bronchoscopy
Lung nodule/mass evaluations
Mediastinal mass evaluations
Nebulizer treatment
Oxygen therapy
Pulmonary function testing
Pulmonary rehabilitation
Pulse oximetry
Screening spirometry
Smoking cessation assistance
Thoracentesis
Sleep Services
In addition, if you are suffering from a sleep disruptions, we have some ideas to help you. Here are the sleep conditions and treatments we offer:
Conditions
Insomnia
Low oxygen
Narcolepsy
Restless leg syndrome
Sleep apnea
Sleep terrors
Sleep walking
Snoring
Teeth grinding
Treatments
CPAP therapy
Excessive daytime sleepiness evaluations and treatments
Insomnia evaluations and treatment
Maintenance of wakefulness testing (MWT)
Multiple sleep latency testing (MSLT)
Oral appliance therapy
Polysomnography
Sleep disordered breathing evaluations and treatments
Mobile makes it easy
Just like we make it easy to get care when your child is sick or injured, our top-rated app, MyBSWHealth, can simplify keeping them healthy. The app lets you book appointments, message your pediatrician, view your child's medical records and schedule virtual same-day care from your computer, smartphone or tablet.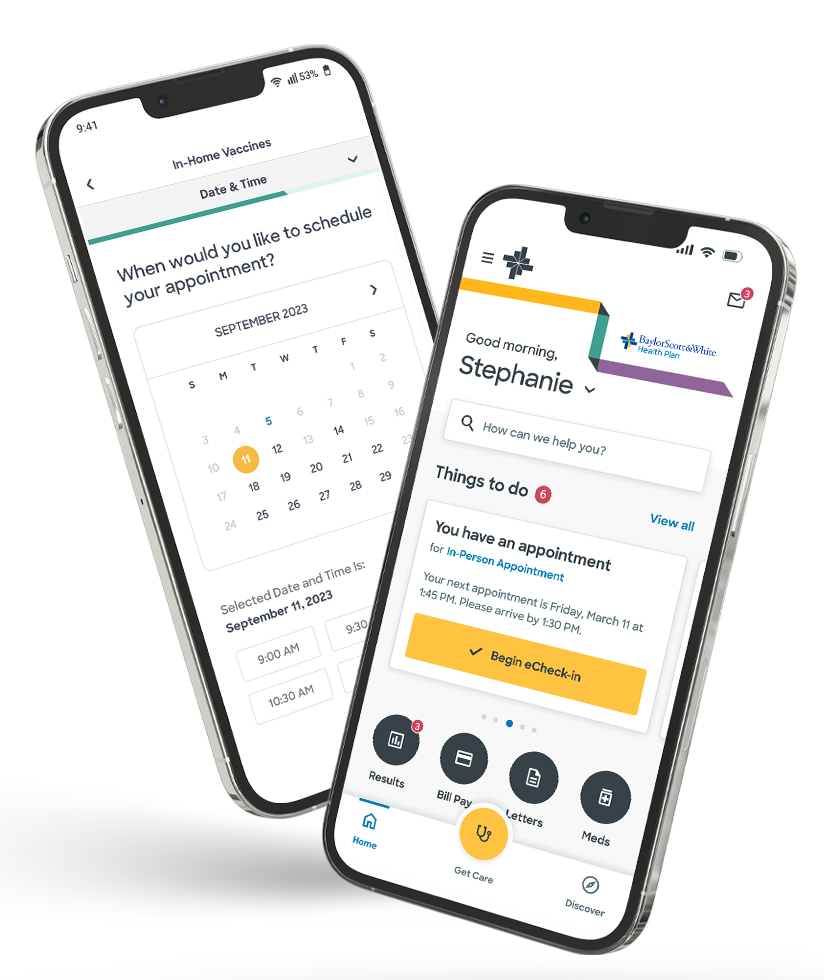 Patient forms
To ensure that your visit to our office is as convenient and efficient as possible, we are pleased to offer our registration forms online. The patient registration form may be completed electronically and printed for better legibility or completed manually.