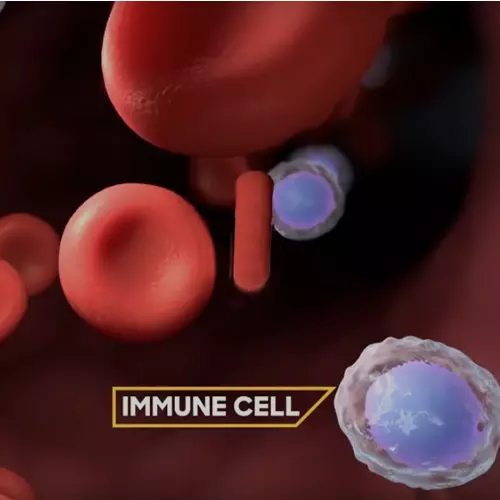 A destination center for immunotherapy in North Texas
When it comes to immunotherapy for cancer, few hospitals offer what we do—all in one convenient location. Baylor Scott & White Charles A. Sammons Cancer Center – Dallas represents one of the largest cancer treatment centers in Texas and is the only medical center in North Texas that both manufactures novel immunotherapy cancer treatments and delivers them to you on the same campus.
The therapies produced at Baylor Scott & White Research Institute's Good Manufacturing Practice Core lab (cGMP) for immunotherapy treatment on our campus—combined with our dedicated cancer hospital, outpatient cancer center, cancer urgent care and onsite overnight accommodations free-of-charge at the American Cancer Society's Hope Lodge and numerous support services—provide a single destination to care for you as a whole person.
And we continue to research and advance numerous other immunotherapies every day. For fighters like you, this means access to clinical trials you won't find elsewhere and even more hope to destroy cancer.
Cancer Hates Us.
Because we're focused on one thing: Destroying it.
With more than 40 years of groundbreaking research and a team-centered approach to treating the whole patient—mind, body and spirit—
it's no wonder cancer hates us.
— including immunotherapies that re-engineer your existing cells, giving your body the power to fight cancer from the inside. It's no wonder cancer hates us, and we intend to keep it that way.
Be a pioneer. Fight cancer with science.
— including immunotherapies that re-engineer your existing cells, giving your body the power to fight cancer from the inside. It's no wonder cancer hates us, and we intend to keep it that way.
Be a pioneer. Fight cancer with science.
with information and reassurance through every step of the treatment process. She gives them the tools they need to set their own goals and fight cancer on their own terms. It's no wonder cancer hates determined soldiers like Stacey and her patients.
You are not alone. We'll walk this journey together.
Made it easier for Amber to stay positive through hers. Thanks to her compassionate care team and never losing her joy, she's beaten her cancer. Now she's helping her patients win too.
We know how to reach the finish line. Now let's get you there.
Together, they not only battled his illness—they won. Today, Darrell is in remission, enjoying his life with no limits. As a true warrior who won't stop fighting, it's obvious why cancer can't get its way.
Cancer started the fight. Darrell finished it.
Fight cancer with your own immune cells
​​​​​​​​​​​​​
Cancer treatment has typically included three main approaches—chemotherapy, radiation and surgery. Now, immunotherapy gives you a fourth tool to defeat cancer.
Through cellular therapies in Dallas, we take your own immune cells, reprogram and multiply them in our lab, and infuse them back into your blood as new cancer-attacking cells. Other therapies use specific proteins or drugs to boost your immune system and help it fight cancer better.
Pioneering research and treatment in immunotherapies in Dallas, Baylor University Medical Center is one of the first North Texas providers to offer adult commercial use of chimeric antigen receptor T-cell therapy, or CAR-T, to treat patients with large B-cell lymphoma and acute lymphoblastic leukemia.
Depending on your cancer, some immunotherapies include:
Car-T therapy
CAR-T therapy uses modified T cells, a type of immune cell, to fight cancer. After taking T cells from your blood, a synthetic receptor called a chimeric antigen receptor (CAR) is added to your T cells in the lab, and the cells are multiplied. These new CAR-T cells are then infused back into your body to target specific antigens on the surface of cancer cells.
Baylor University Medical Center offers all commercially available CAR-T therapies in Dallas, including indication for large B-cell lymphoma, acute lymphoblastic leukemia, non-Hodgkin's lymphoma, multiple myeloma and Mantle cell lymphoma.
T cell receptor (TCR) therapy
Similar to CAR-T therapy, T cell receptor (TCR) therapy modifies a person's own T cells in the lab with a receptor that can target specific cancer cells. These modified cells are multiplied and infused back in the person to attack cancer. TCR is different from CAR-T in the type of antigens the T cells target.
Natural killer (NK) cell therapy
A natural killer (NK) cell is a type of immune cell that looks for many types of abnormal cells in the body and attacks them. In the lab, NK cells can be multiplied or modified and then infused into a person to help the body better attack cancer cells. Unlike T cell therapies, NK cell therapy doesn't require the use of an individual's own cells.
Therapeutic vaccines
The cGMP lab on the Dallas campus is involved in manufacturing dendritic cell vaccines for various types of cancer. When modified in the lab and delivered as a vaccine, immature dendritic cells, a type of immune cell, can help prompt the immune system to target cancer cells as invaders.
Monoclonal antibodies
Antibodies are proteins made by your immune system that stick to specific foreign cells to help your body destroy them. Monoclonal antibodies are manufactured antibodies that act like natural antibodies. There are a few different types of monoclonal antibodies, but they are all designed to help your immune system find and attack cancer better.
Immune checkpoint inhibitors
Your body has immune checkpoints to help keep your T cells from destroying healthy cells. However, when immune checkpoints are present on cancer cells, it can shut off T cells so that they don't attack the cancer. Immune checkpoint inhibitors block these checkpoints on cancer cells, allowing T cells to recognize and destroy them.
Tumor-infiltrating cells
Tumor-infiltrating lymphocytes are immune cells that go from your blood into a tumor to kill cancer cells. These lymphocytes can be taken from a person's tumor and multiplied in the lab here in Dallas. This larger number of lymphocytes is then infused back into the person to boost the immune system's ability to destroy cancer.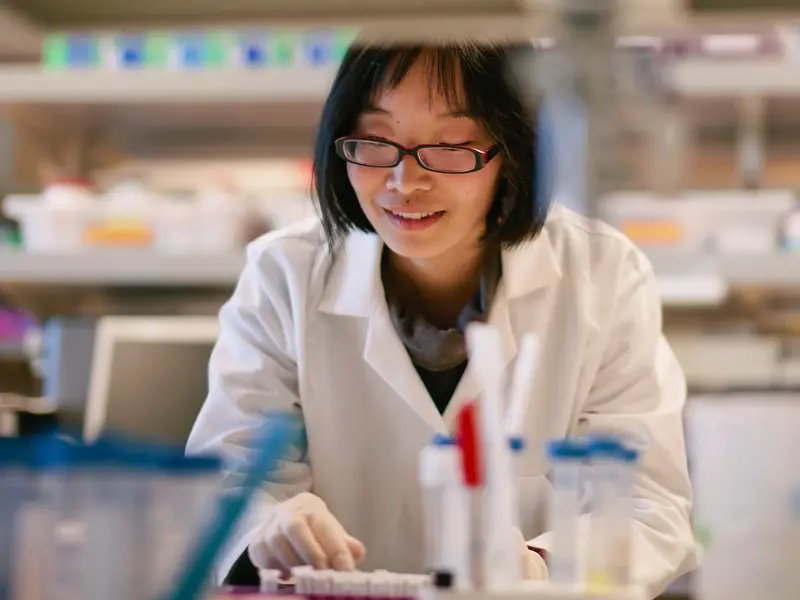 cGMP lab
Manufacturing innovative immunotherapies
Our cGMP lab in Dallas has been manufacturing human cellular products since 2005. In that time, we've been involved in the manufacture, testing and release of products for numerous clinical trials, including those for melanoma, pancreatic cancer, multiple myeloma and more.
Every aspect of our cGMP lab here in Dallas is designed to maximize product consistency and quality. In the lab, we culture, split, harvest, consolidate and concentrate cells in a sterile environment. For your safety, we use a number of tests and quality checks before we hand-deliver these remanufactured cells back to the hospital for your care.
Located on our hospital campus here in Dallas, the cGMP lab helps us bring research and clinical care together in one collaborative team. It also provides access to these innovative cancer therapies closer to you—creating a quick, smooth treatment experience.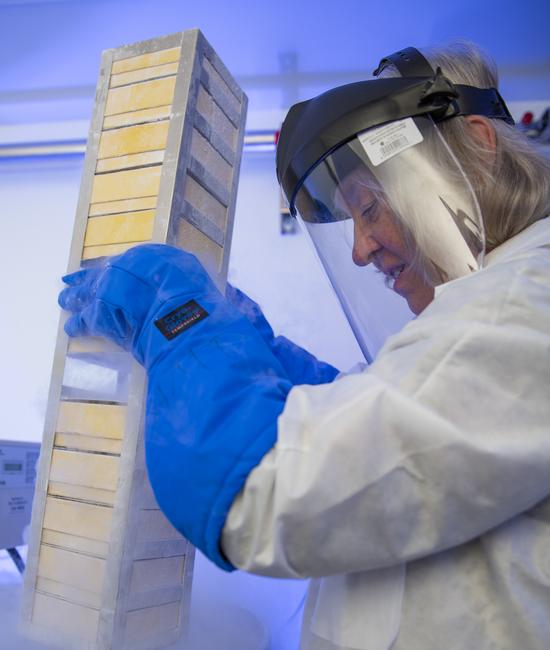 Texas Immuno-Oncology Biorepository (TIOB)
The Texas Immuno-Oncology Biorepository (TIOB) is a research facility that collects, catalogs and stores samples of biological material, such as urine, blood, stool, tissue, cells, DNA, RNA and protein, in an effort to improve our understanding of cancer.
Lieberman Research Building
The Zelig H. Lieberman Research Building in Dallas houses the Baylor Institute for Immunology Research, where scientists and lab assistants work to advance knowledge of disease and its treatment.