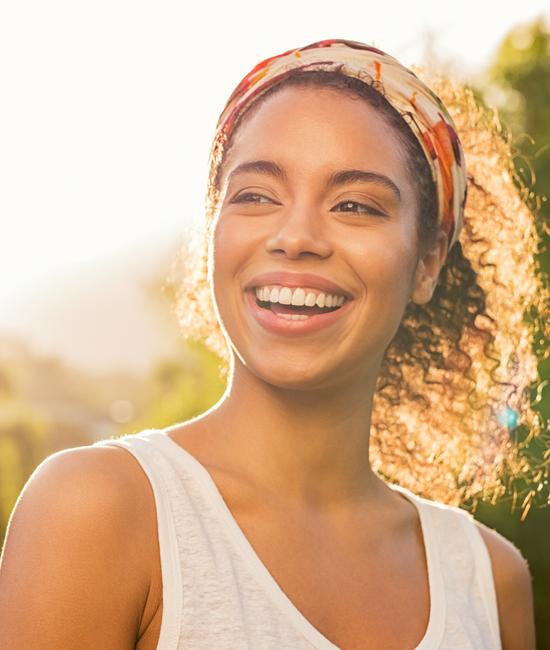 Individualized treatment plans for patients
The Neuroscience Institute offers the complete spectrum of diagnostics and treatment. With specialists from neurology, neurosurgery, neuro-oncology, neuropsychology and neurointerventional surgery, we offer advanced and individualized treatment plans for patients.
Comprehensive Stroke Center
The stroke program at Baylor Scott & White Medical Center – Temple has been certified as a Comprehensive Stroke Center by Joint Commission since 2010.
This distinction is given to centers that demonstrate their stroke care program follows national standards and guidelines that can significantly improve outcomes for stroke patients.
Plummer Movement Disorders Center
The Scott & White Plummer Movement Disorders Center (PMDC) is part of the division of Scott & White's Neurology Department within the Neuroscience Institute. The center offers a variety of treatments for patients suffering from movement disorders.
Diagnostic methods
The full extent of a movement disorder may not be completely understood at first, but may be revealed with comprehensive medical evaluation and diagnostic testing.
Movement disorders also depend on a number of diagnostic tools, including:
Patient's complete health history
Thorough neurological exam by a specialist
Complete family history
Magnetic resonance imaging (MRI)
TDAT scans (measure dopamine uptake in the brain)
Treatment options
Baylor Scott & White offers a number of treatment options to provide relief from movement disorders symptoms, including:
Medication to help control symptoms and manage depression or anxiety that may accompany the disorder
Botox injections to relieve muscle contractions and spasms
Lifestyle changes such as exercise, diet or stress management
Supportive therapies including physical therapy, occupational therapy and speech therapy
Surgery, depending on the extent of the symptoms
Deep brain stimulation, a surgical procedure used to treat certain neurologic conditions. In this type of treatment, an electrode is implanted surgically into the deep brain structures that influence movement. The conditions most commonly treated with DBS are Parkinson's disease, dystonia and tremors
Brain and Spine Tumor Program
The Scott & White Neuroscience Institute offers expert care for patients battling tumors of the brain and spine. In collaboration with the Baylor Scott & White Cancer Institute, the Brain and Spine Tumor Program provides advanced treatment for patients with brain tumors and neurologic complications of cancer.
Our Temple brain and spine tumor program team includes:
Neurologists
Neurosurgeons
Neuro-oncologists
Radiation oncologists
Surgical oncologists
Most brain and spine tumor patients will be seen in the
Baylor Scott & White Vasicek Cancer Treatment Center – Temple
on the Temple campus. There, they meet with a team of physicians to determine the best treatment options.
Our Level III Epilepsy Center in Temple offers advanced epilepsy treatment options
Achievements
Baylor Scott & White Medical Center – Temple's Comprehensive Stroke Center achievements include:
2018 American Heart Association/American Stroke Association Get with the Guidelines Stroke Gold Plus Designation, recognizing demonstrated performance for 24 or more consecutive months
2018 recipient of Target Stroke Honor Roll Elite Plus Award (American Heart Association/America Stroke Association) for quickly delivering clot-busting medication, which could improve outcomes for patients who may suffer a stroke
To earn this award, clot-busting medication must be delivered within 60 minutes to at least 75% of acute ischemic stroke patients and within 45 minutes to at least 50% of patients
In 2019, the median time for administering clot-busting medication was 43 minutes, with 96.7% of patients receiving it within 60 minutes of arriving in the emergency department and 87.5% of patients receiving it within 45 minutes
99.2% compliance with all American Heart Association/America Stroke Association Stroke Measures in 2019
In 2019, 82 patients were treated with clot-busting (thrombolytic) medication, and 34 patients were treated with mechanical endovascular reperfusion therapy
Fall 2019 regional report demonstrates a 0% serious complication rate for patients that have had a carotid endarterectomy or carotid stenting procedure at Baylor Scott & White Medical Center – Temple. This rate is below the national average
Serious complications can include stroke, death or heart attack after the procedure
To minimize the stroke risk, a provider may recommend the patient has a carotid endarterectomy or carotid stenting procedure to restore blood flow in the neck artery and to the brain