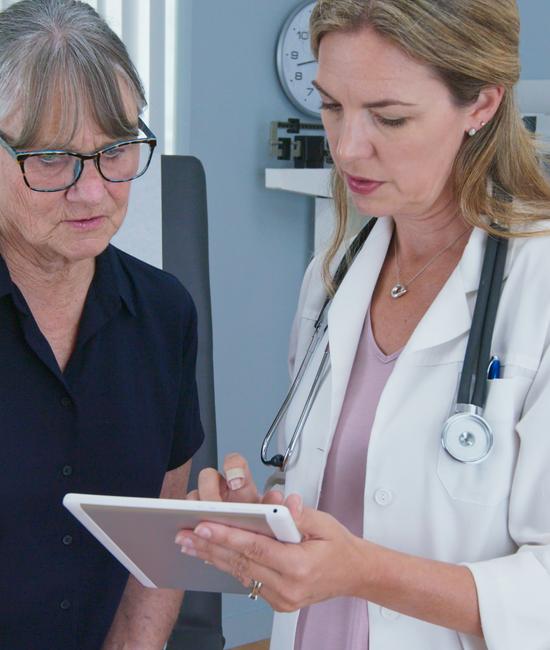 Train to work as a standardized patient (SP)
A standardized patient (SP) is an individual who has been coached to consistently and accurately portray actual medical conditions or diseases—as well as a patient's history, physical findings, personality and behavior—in a non-punitive learning environment.
As a trained SP, you are compensated for participating in training activities for medical students, residents, nurses and allied health professionals. You will be matched to cases using specific criteria (age, gender, race, etc.).
Most of the standardized patient activities will be conducted in-person at Baylor Scott & White Medical Center – Temple, with COVID-19 precautions in place.
Standardized Patients are contingent workers of Baylor Scott & White Health. Upon on boarding, a background check, drug screen (to include nicotine) and COVID-19 and flu vaccinations are required.
The work of an SP is flexible and on a part-time basis. If you're interested, please contact us.
What you can expect as a standardized patient
A standardized patient serves as a model in certain activities, and highly skilled SPs can train as teaching associates for special activities.
SPs have the opportunity to serve as a patient, teacher and evaluator. They offer the learner a chance to practice repeatedly in a safe, controlled and realistic atmosphere with nonjudgmental feedback.
Educational activities involving SPs are formatted in multiple fashions, such as one-on-one sessions for communication skills practice and small or large group sessions.
Standardized patients train to:
Evaluate learners' performance
Provide feedback on:
Professionalism
Communication skills
Clinical skills, which may include physical examination techniques
Contact us
If you're interested in training to work as a standardized patient in Temple, please contact us.
There is an interview and onboarding process through the SP Program Department.