Irritable bowel syndrome and inflammatory bowel disease
Themistocles Dassopoulos, MD, a gastroenterologist and medical director of the Inflammatory Bowel Disease Center at Baylor University Medical Center, part of Baylor Scott & White Health speaks about irritable bowel syndrome versus inflammatory bowel disease.
The Inflammatory Bowel Disease Center aims to minimize bowel damage
One of the primary goals in managing inflammatory bowel disease at our center is to minimize progressive bowel damage from inflammation.

Treatment options—including medications and surgery—will depend on the symptoms, prognosis and severity of the disease.
We offer GI patients:
Highly trained specialists from gastroenterologists, pathologists, dietitians, radiologists and surgeons on the medical staff
Pathologists on our medical staff are specially skilled at diagnosing Crohn's disease and ulcerative colitis and closely monitoring cancerous changes
Access to advanced clinical trials
The program at Baylor University Medical Center is consistently ranked for Gastroenterology and GI Surgery by U.S. News & World Report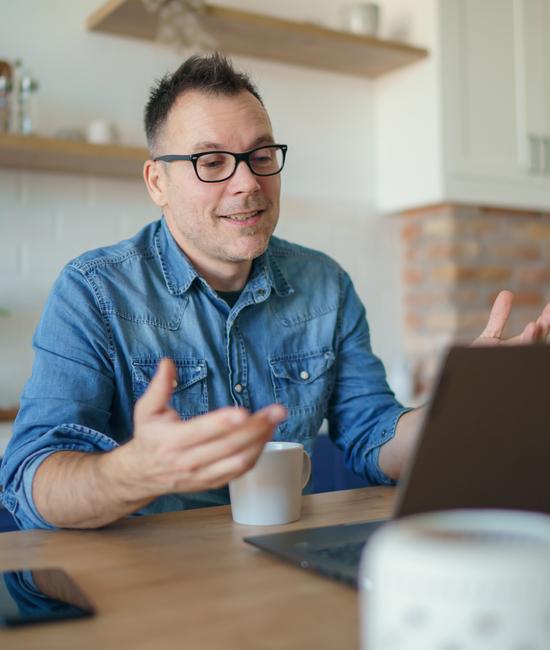 The link between IBD and enteropathic arthritis
About 15% of people who have inflammatory bowel diseases—such as Crohn's disease and ulcerative colitis—also have enteropathic arthritis
Enteropathic arthritis is linked with gastrointestinal inflammation, according to Dr. Themistocles Dassopoulos, medical director of the Inflammatory Bowel Disease Center.

There are two major types of enteropathic arthritis:
Peripheral arthritis generally affects large peripheral joints, such as elbows, shoulders, knees and ankles. Unlike osteoarthritis and rheumatoid arthritis, this arthritis doesn't lead to joint deformities, but it can cause severe joint pain, swelling and redness.
Central arthritis affects the spine and the sacroiliac joints—between the base of the spine and the pelvis—and can lead to spinal fusion.
Along with arthritis, inflammatory bowel diseases are linked with autoimmune conditions of organs such as the eyes, liver and skin.
Successful transitioning from pediatric to adult care
Physicians and staff of the Inflammatory Bowel Disease Center at Baylor University Medical Center have helped many patients move from pediatric to adult IBD care. Ideally, the transition occurs when the patient is healthy and the disease is in remission.
The conversion into adult care represents a critical process for children suffering from IBD. The IBD Center works with young patients, their families and pediatric GI specialists to create a smooth change into the adult care setting.
The center also works to help young adults become savvy decision-makers when it comes to managing IBD in adulthood with the goal of long-term remission and normal quality of life.
Young patients ready to transition to adult care typically:
Exhibit maturity and responsibility in decision-making
Are more self-reliant and less dependent on parents when it comes to health decisions and taking medications
Are confident when speaking to medical professionals
Know or ask questions about their IBD history, so they can share it with future providers