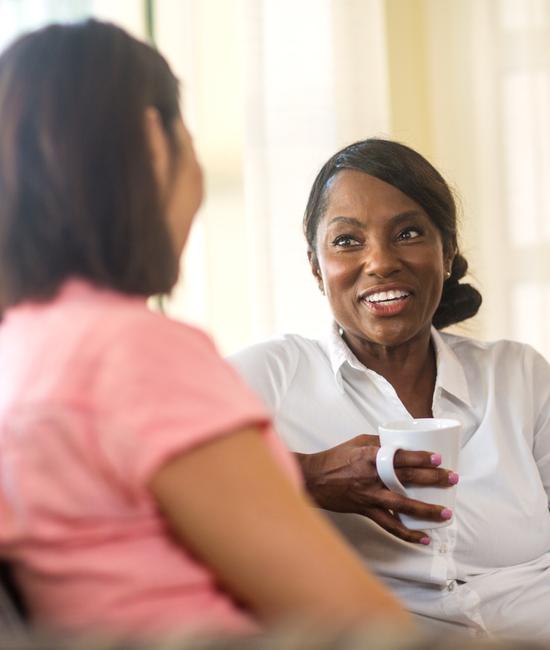 Fully accredited breast imaging services
The breast imaging services at Baylor Scott & White Women's Imaging Center – Irving are fully accredited by the American College of Radiology (ACR) as a Center of Excellence in mammography, stereotactic breast biopsy, breast ultrasound, breast MRI and ultrasound-guided breast biopsy.

Most women will experience some type of breast problem during their lifetime. The good news is that most breast disorders are not cancerous. However, your chance of developing breast cancer increases as you get older. That's why screenings (like routine mammograms) and examinations are so important—and where you go for these services makes a difference.
Breast health services
Comprehensive prevention, diagnosis and treatment of breast disease, all under one roof and close to home
All-digital, high-resolution mammography
Breast ultrasound
Ultrasound-guided breast biopsy
Stereotactic breast biopsy
Breast MRI
MRI-guided breast biopsy
Bone densitometry
High-risk assessment and BRCA testing
On-site certified mammography technologists, sonographers, radiologists and physician specialists on the medical staff
Emotional support provided by the breast care nurse navigator and oncology support programs
Baylor Scott & White Women's Imaging Center - Irving
2001 N MacArthur Blvd
MOB I, Ste 250
Irving, TX 75061
Fax: 972.990.4259
Baylor Scott & White Women's Imaging Center - Las Colinas
440 W I-635
Plaza II, Ste 120 A
Irving, TX 75063
Fax: 972.785.5695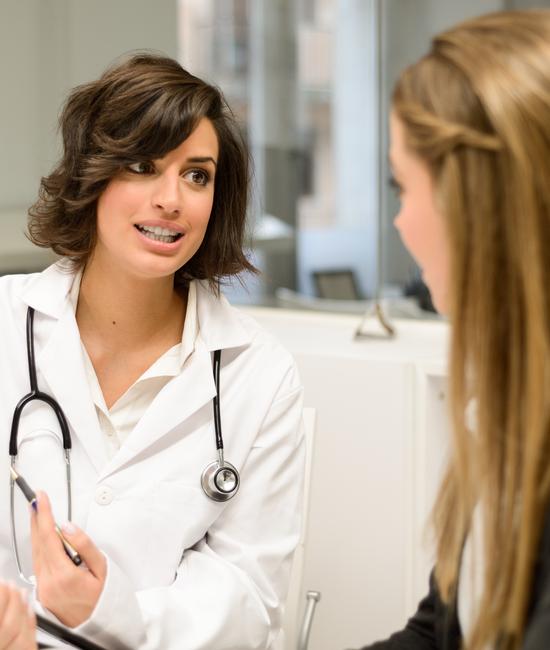 Breast care patient navigator
Patient navigators help you make informed decisions regarding treatment and provide support and guidance throughout the cancer care continuum
Our patient navigator offers encouragement while providing services tailored to your individual needs. These services include:
Collaborating with members of the healthcare team to navigate a patient through the complex cancer care system to help ensure timely diagnosis and treatment
Comprehensive nursing assessment and support
Assisting with scheduling of initial tests and consultations
Symptom management
Ongoing education and disease information
Providing patients with breast cancer programs and support group information
For more information about our patient navigator program, please call the Baylor Scott & White Charles A. Sammons Cancer Center – Irving at 972.990.4300.
Patient education videos and brochures
Know your breast health Better.
From common breast conditions to imaging tests, we want you to feel informed about your health. Check out the resources available to help you learn more about these topics.
Expert advice from our blog
Scrubbing In® is a place where hands-on healthcare discussions are happening every day with the people whose own hands are on the front lines of patient care—the doctors, nurses and medical staff who are saving lives and advancing medicine.

6 questions about 3-D mammograms you need answered
If you've had a mammogram in the last few years, chances are you've heard of 3-D mammography or "tomosynthesis." Recent studies have shown that 3-D mammograms may be more effective than standard digital 2-D mammograms because they provide a more comprehensive look at the breast.

What doctors look for in a mammogram
When you get a mammogram, your results will be read by a radiologist. A radiologist is a physician that specializes in medical imaging, sometimes referred to as "reading x-rays." In addition to image interpretation, breast imaging radiologists do minimally invasive needle biopsies using x-ray, ultrasound and MR guidance.

Mammograms Matter: The Numbers Behind Lifesaving Screenings
Each week, a new headline heralds this-or-that study questioning the value of screening mammograms. Should you start screening at age 40 or 50? Every year or every other year? It's tough to cut through the clutter.