Hoylan Fernandez, MD, MPH, is fellowship-trained in abdominal transplant surgery, live donor liver transplantation, auto islet cell transplant and hepatobiliary surgery.
At the Baylor Scott & White Liver and Pancreas Disease Center in Waco, Dr. Fernandez and her partners, Amar Gupta, MD, Suzie Lee, MD, Giuliano Testa, MD, and Robert Goldstein, MD, focus on the management of all lesions, benign or malignant, that involve the liver, pancreas and bile ducts. Once a lesion is identified, the liver and pancreas disease team will coordinate the patient's evaluation and treatment and inform the referring physicians.
Insurances accepted
Baylor Scott & White has established agreements with several types of insurance to ensure your health needs are covered.
Insurance listings are subject to change without prior notice. Please call the hospital or health plan to verify coverage information before scheduling your visit/procedure.
Aetna Signature Administrators

Blue Cross Blue Shield - (3)

Blue Essentials

Blue Premier

ParPlan

LocalPlus

Open Access Plus

American Airlines Employee Benefit Plan

ACCEL Network

Preferred Network

ChoiceCare

National POS

Humana Preferred

Superior Health Plan - (1)

Superior HealthPlan - (1)
We're sorry!
We couldn't find any results for ""
Medical services
​​​​​​​​​​​​​Our Liver and Pancreas Disease Center in Waco, Texas, offers expertise and treatment options conveniently located near you.
Liver cancer
Liver cancer and intrahepatic bile duct cancer are some of Texas's most common causes of cancer deaths. Cancers that begin in the liver are called primary liver cancers. Tumors that start elsewhere in the body and then spread are metastatic liver cancers. Dr. Fernandez and the liver and pancreas disease team evaluate and treat primary and metastatic liver cancers.
Liver cancer can be aggressive and complicated, and our multidisciplinary team works quickly and efficiently to provide an individualized treatment plan. Treatment options vary depending on the cancer stage, the tumor's location and size, and a patient's overall health.
Surgery to remove early-stage disease often provides the best chance for successful treatment. Our surgeons are also transplant-trained and utilize advanced surgical technology to remove the cancerous parts of the liver without jeopardizing the liver's vital function.
Laparoscopic microwave ablation is a minimally invasive procedure that can eliminate a liver tumor without surgery. With tumor ablation, heat is used to burn the liver cancer away. In addition, Dr. Fernandez and the Waco center's team will arrange for local or regional liver cancer therapies, including chemoembolization, percutaneous microwave ablation, stereotactic radiosurgery, and Y-90 radiotherapy.
Liver transplantation may be an option for select liver cancer patients who meet strict medical, surgical, social, and tumor-size criteria. Living donor liver transplantation is considered for approved candidates, which offers organ availability more quickly and allows the patient to avoid cancer progression and its life-threatening complications.
All complex liver tumor patients are presented twice monthly at the multidisciplinary liver tumor board, where all treatment options are explored.
Pancreatic cancer
The physicians and surgeons on the medical staff have extensive experience with complex pancreatic cancer and work closely with nurses and coordinators to develop a personalized care plan for each patient. The surgical team performs robotic and laparoscopic resection of the pancreas as well as open pancreas resections. All pancreas tumor patients are presented to the multidisciplinary tumor board and the most innovative research and treatment options are considered.
Mobile makes it easy
Just like we make it easy to get care when your child is sick or injured, our top-rated app, MyBSWHealth, can simplify keeping them healthy. The app lets you book appointments, message your pediatrician, view your child's medical records and schedule virtual same-day care from your computer, smartphone or tablet.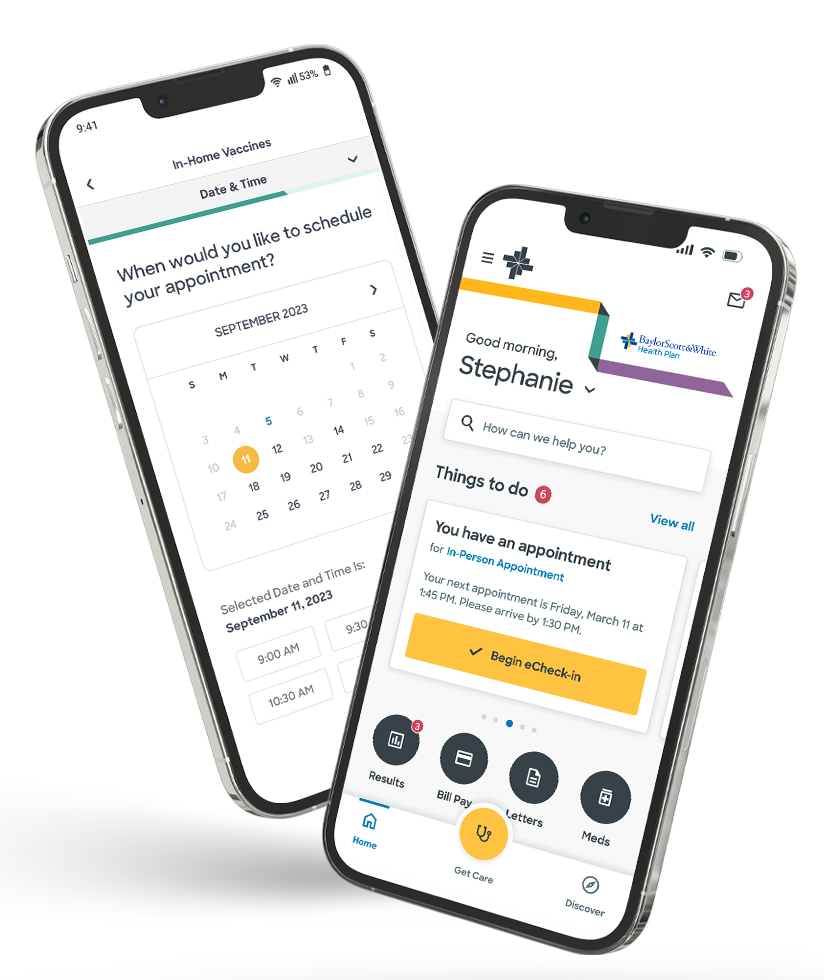 Patient forms
To ensure that your visit to our office is as convenient and efficient as possible, we are pleased to offer our registration forms online. The patient registration form may be completed electronically and printed for better legibility or completed manually.