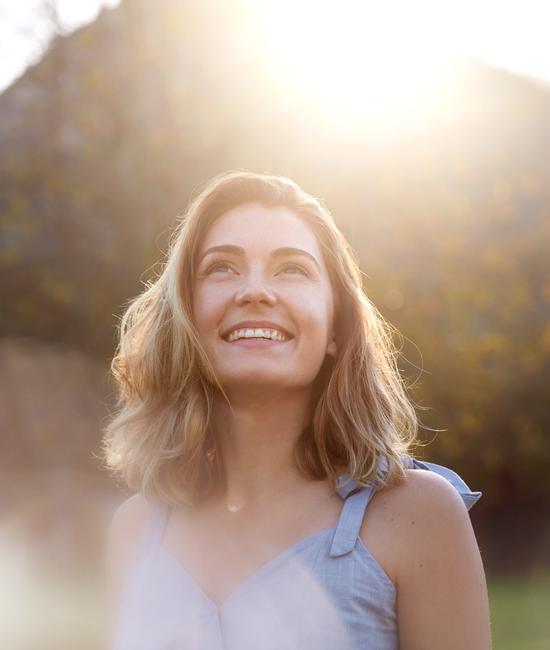 A team approach to neurological care
The Baylor Scott & White Medical Center – Plano Brain and Spine Center provides comprehensive care for a wide range of brain and spine conditions. We take a team approach to care, developing custom care plans for each patient.
The Plano brain and spine center features an experienced team of neurologists, neurosurgeons, neuro-interventional radiologists, critical care physicians, oncologists and other physicians on staff who are specialty and/or subspecialty trained in brain and spine care, as well as a specialized clinical support team. The program features:
Advanced clinical nurse specialists
Brain and spine ICU beds
Enhanced surgical equipment
Epilepsy monitoring unit
Neuro-interventional biplane angiography suite
Patient navigators
Research and clinical trials
Neurological conditions treated
Some of the brain and spine conditions treated and services offered here in Plano include:
Brain aneurysms
Brain and spinal tumors
Complex spine disorders
Epilepsy
Headache
Memory loss
Minimally invasive spine
Movement disorders
Neuromodulation
Neuropsychology
Pain management
Peripheral nerve disorders
Stroke
Neuroscience services
​​​​​​​​​​​​​The doctors on staff at Baylor Scott & White - Plano offer treatments for other brain and spine issues.
Brain and spine surgery
The Baylor Scott & White – Plano Brain and Spine Center offers advanced surgical solutions for a wide range of conditions affecting the brain, back, and spine.

The Center features highly skilled spine specialists on the medical staff, as well as an array of innovative minimally invasive surgical techniques, technologically advanced operating room equipment that allows for real-time imaging and precise navigation, and forward-thinking pain management strategies.

Our highly skilled team offers a level of specialized care that may benefit patients through:
Shorter hospital stays (even with complex cases)
No overnight hospital stay (in some cases)
Less invasive procedures increasing the preservation of healthy tissue
Minimization of pain and blood loss
Quicker recovery and rehabilitation
The surgeons on the medical staff have performed thousands of procedures and were trained at some of the nation's most respected institutions.
Using the least invasive method possible, the surgeons on the medical staff can address a wide range of brain and spine conditions, including (but not limited to):
Brain
Aneurysms
Arteriovenous malformation (AVM)
Brain tumors
Cerebrovascular surgery
Functional neurosurgery and epilepsy (Neuromodulation and Deep Brain Stimulation)
Peripheral nerve surgery
Pituitary tumors
Spine
Arthritis
Bone spurs and overgrowths
Congenital spine conditions
Degenerative disc disease (cervical, thoracic, lumbar)
Herniated discs (cervical, thoracic, lumbar)
Myofascial pain (inflammation of muscles and ligaments)
Osteoporosis of the spine
Pinched nerves (nerve compression)
Sciatica
Spinal deformities
Spinal injuries or fractures
Spinal reconstruction
Spinal stenosis (narrowing of spinal canal)
Spine tumors on the spinal cord and surrounding bone/structure
Contact Us
For more information about the Baylor Scott & White – Plano Brain and Spine Center, please call 469.814.2464.
Interventional neuroradiology
Interventional neuroradiology uses advanced minimally invasive (endovascular) techniques to treat many serious diseases affecting the brain and central nervous system. These image-guided therapies may be used to address what were previously difficult-to-treat or even untreatable conditions.

Interventional neuroradiology procedures may result in a shorter hospital stay, quicker recovery time, reduced pain, and less risk of complications. Conditions that may be treated with these techniques include:
Brain aneurysms
Brain arteriovenous malformations (AVMs)
Carotid-cavernous fistulae
Dural arteriovenous fistulae
Extracranial (brachiocephalic) atherosclerosis
Extracranial and paraspinal vascular malformations
Head and neck tumors
Intracranial atherosclerosis
Juvenile nasopharyngeal tumors
Meningioma
Nosebleeds
Paragangliomas
Spinal vascular malformations
Stroke
Vasospasms
Vertebral body compression fractures
Vertebral body tumors
Advanced Technology on the Brain and Spine

Baylor Scott & White – Plano's advanced neuroradiology technology can improve the diagnoses and treatment of stroke, brain aneurysms, brain and neck tumors, and other neurological conditions.

The hospital's neurointerventional biplane angiography suite produces highly detailed three-dimensional views of blood vessels leading to the brain and deep within it. The biplane system produces images simultaneously from two regions of the patient's head: from front-to-back and from side-to-side. The suite may benefit patients by reducing the amount of contrast material required, improving visualization for diagnostic and therapeutic procedures, and shortening procedure times.

The system also includes software for CT scanning the area if additional information about the brain and surrounding tissue is needed to plan treatment. The images produced by the biplane system aid physicians on the medical staff in performing neurointerventional procedures.

Contact us

For more information about the Baylor Scott & White – Plano Brain and Spine Center, please call 833.316.3876.
Neurology
The Brain and Spine Center's neurology program helps patients effectively manage brain, central nervous system and peripheral nervous system conditions through monitoring, medication, surgery or a combination of all three. The neurologists on the Baylor Scott & White – Plano medical staff work closely with other neurology specialties to develop customized care plans for each patient.

In addition to imaging procedures such as MRI and CT scanning, the program offers several diagnostic testing options:
EEG
EMG
Evoked potentials
Nerve condition studies
Conditions Diagnosed and Treated
Epilepsy and seizure disorders
Memory disorders (Dementias including Alzheimer's disease)
Headaches and migraines
Multiple sclerosis
Neuropathy
Parkinson's Disease and movement disorders
Comprehensive Stroke Center by DNV GL – Healthcare
Neuromodulation
The Brain and Spine Center offers a robust neuromodulation program. Neuromodulation involves special implants designed to act on nerve activity to improve a wide range of symptoms from chronic pain to restoring function.
Neuro-oncology
The Brain and Spine Center has skilled neurosurgeons, oncologists, and other physicians on the medical staff who specialize in addressing brain and spinal tumors of all sizes, shapes and locations.

For surgical removal of tumors, the Center features an advanced operating room equipped with real-time imaging capabilities, a navigation system that allows for precise tracking of surgical instruments throughout a procedure and enhanced surgical microscopes.

In addition to surgical removal of tumors – often using minimally-invasive techniques – the Center works in conjunction with specialists on the medical staff to provide chemotherapy and radiation therapy to patients as appropriate. It also provides a host of other support services for patients with brain or spine cancer.
Neurological Tumors Treated
The advanced capabilities of the Brain and Spine Center can help address all different types of tumors, including (but not limited to):
Acoustic neuroma – slow-growing but noncancerous tumor on the nerve connecting the ear to the brain
Glioma – non-cancerous brain tumor that often leads to seizures
Glioblastoma multiforme – an aggressive form of brain cancer that can cause brain swelling, headaches, vision changes and changes in personality
Meningioma – a tumor that arises from the meninges, the membranes that surround the brain and spinal cord (usually non-cancerous)
Brain metastases – tumors/cancers that start somewhere else in the body (e.g., lungs, liver, stomach) but spread and implant in the brain
Spine tumors – can be cancerous or non-cancerous and are divided into three types based on location: intradural-extramedullary, intramedullary or extradural
The care team at the Baylor Scott & White – Plano Brain and Spine Center have treated thousands of patients with brain and spine tumors.
Contact us

For more information about the Baylor Scott & White – Plano Brain and Spine Center, please call 833.316.3876.
Neuropsychology
The Baylor Scott & White – Plano Medical Psychology Center addresses many of the complex issues associated with illness. The Medical Psychology Center treats the whole person, addressing biological, psychological, behavioral and social problems known to cause or worsen illness and quality of life.

The goal is to improve the functional living skills of patients recovering from disabling medical illness or injury through intensive, research-based assessment and treatment. Services may be provided on an inpatient or outpatient basis, depending on the needs of the patient.

Patients often have better outcomes when an integrated approach is used to treat all factors associated with medical conditions. The Medical Psychology Center's staff uses their expertise to teach patients the skills necessary for making lifestyle changes to:
Cope with illness
Improve their health
Compensate for cognitive deficits
Increase functional ability and independence
Enhance quality of life
Overcome emotional problems
The Medical Psychology Center also features an experienced clinical neuropsychologist on the medical staff who provides assessment and outpatient therapy services.
Contact us

For more information about neuro psychology, please call 469.814.4850.
Pain management
The Brain and Spine Center's comprehensive approach to pain management uses advanced techniques and treatments, appropriate medications, as well as conservative methods to help patients manage pain.

An interdisciplinary team of specialists on the medical staff – whose qualifications include board certification in both anesthesiology and pain medicine – and trained health professionals provide evaluation and care for pain conditions in a caring, supportive atmosphere.

In addition to medication management, comprehensive pain management services include proven strategies for managing pain, such as educational seminars, group and individual counseling, nutritional consultation, hypnosis, biofeedback and relaxation training. The goal is to help patients strengthen their own ability to influence their pain experience.

Our comprehensive team includes:
Pain management physicians on the medical staff
Biofeedback therapists
Physical therapists
Occupational therapists
Registered nurses
Neuropsychologists
Case managers
Licensed professional counselors
Stroke
Baylor Scott & White – Plano is certified as a Comprehensive Stroke Center by DNV GL – Healthcare, reflecting the highest level of competence in treating stroke and stroke complications. The prestigious certification is based on standards from the Brain Attack Coalition and the American Stroke Association. We have the advanced technologies, specialized physicians on staff and highly trained support team vital to quickly diagnosing and treating strokes.
Types of strokes
Ischemic, caused by a blockage
Transient ischemic attack (TIA), caused by a temporary blockage and also referred to as a ministroke
Hemorrhagic, caused by a weakened blood vessel bursting. Aneurysms and arteriovenous malformations can cause a hemorrhagic stroke, but the most common source of hemorrhagic stroke is uncontrolled high blood pressure
Uncontrollable risk factors for stroke
Females have more strokes than males
Stroke can occur at any age, but the risk doubles every decade from age 65
Family history
African Americans have a higher risk of stroke than Caucasians
A previous stroke
Controllable risk factors for stroke
Manage chronic conditions, including high blood pressure, heart disease, high cholesterol, sickle cell disease and diabetes
Sedentary lifestyle
Nutrition/Diet
Obesity
Smoking
Warning signs
An easy way to notice warning signs of a stroke is B.E.F.A.S.T.:
Balance—Sudden dizziness or loss of balance
Eyes—Sudden loss or changes in vision in one or both eyes
Face—Facial droop, uneven smile
Arm—Arm numbness or weakness
Speech—Slurred speech, difficulty speaking or understanding
Time—Time to get help immediately
B.E.F.A.S.T. if you suspect a stroke
Knowing the signs of a stroke is one of the keys to successful recovery. Dr. Rashedul Hasan, MD, a vascular neurologist associated with Baylor Scott & White Health, discusses what to do when someone is having a stroke, common misconceptions about stroke, and the latest breakthroughs in treatment.