Our labor and delivery services
Labor-delivery-recovery-postpartum (LDPR) rooms
Exclusive family-centered newborn rooming-in
Level I neonatal designation (Well Nursery)
In-house and outpatient lactation support
Hospitalists
Hospitalists are a medical team of physicians, nurses, respiratory therapists, lactation consultants and social workers who are available to care for your baby in Round Rock.
Pediatric hospitalists are present for delivery if needed. These physicians specialize in caring for well newborns and providing any special care required.
Your baby's care team strives to meet two important goals:
Provide safe, evidence-based care for your newborn during his/her time in the hospital
Prepare you to take great care of your baby at home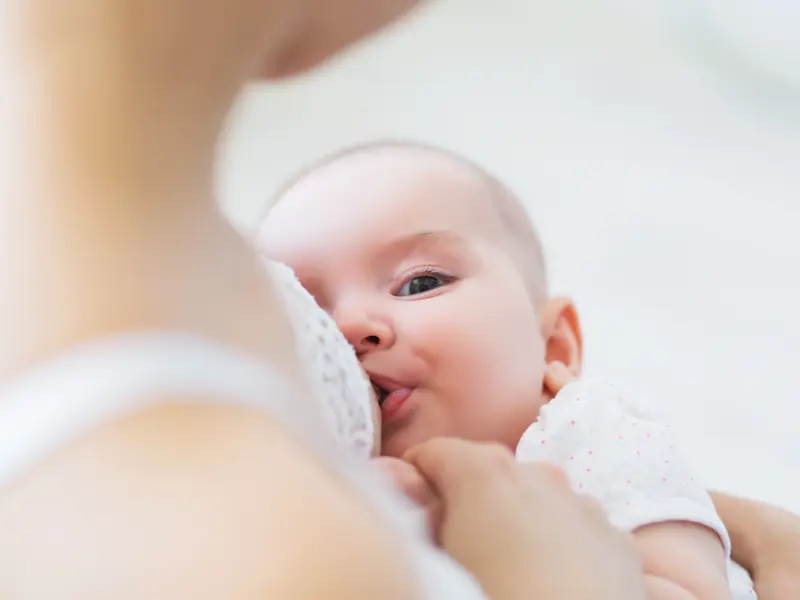 Lactation services with breastfeeding success
Baylor Scott & White is proud to partner with Breastfeeding Success to provide caring lactation services to patients at Baylor Scott & White Medical Center - Round Rock.
Breastfeeding Success is a comprehensive parent education and lactation services provider that supports families during pregnancy, after birth, and beyond. We offer breastfeeding classes and virtual support groups that teach practical skills before the big day, so new parents are fully prepared for their new arrival.
When a baby is born at Baylor Scott & White, the Breastfeeding Success team of internationally board-certified lactation consultants (IBCLCs) will visit to assess you and your baby's needs, provide education, and understand your feeding goals. Our experienced providers are aware of the latest evidence-based information related to infant feeding and breastfeeding. They will help you with all lactation needs including obtaining a comfortable latch, ensuring that your baby is feeding well, or helping with hand expression or pumping to get you off to the best start possible.
After you return home, Breastfeeding Success offers consults at our clinic locations, in-home visits, or via telehealth as well as brief topic-centered support by phone from our experienced team of IBCLCs. You'll get a written care plan that's shared with your primary care provider for seamless coordination of care.
Lactation support is a covered benefit many parents don't realize they have. Breastfeeding Success is Central Texas' largest provider of lactation care and parent education classes and their services are in-network with most major insurers.
Regardless of how you decide to feed your baby, Baylor Scott & White and Breastfeeding Success are honored to support any parent with breastfeeding and chest-feeding strategies as well as judgment-free support for bottle-feeding and pumping parents. We help families find their own success.
Parenting classes and resources
As an expectant parent, you already know there's much to be done before the arrival of your baby. We're pleased and honored to offer a variety of services to help make these coming months as stress-free and productive as possible.
This brochure is designed to give you valuable information about our services, including what to consider before, during and after delivery.
Supporting your every moment
Our experienced care team is here to help you prepare for your big moment — and every little moment along the way. Get the answers you need for a safe pregnancy and delivery.
Helping you prepare every step of the way at our labor and delivery hospitals
If you find yourself asking, "what is the best labor and delivery hospital near me?" our experienced care teams are here to help you prepare for your big moment—and every little moment along the way, including all the stages of labor. Tell us a little about where you are in your journey and get the answers you need for a safe pregnancy, labor and delivery near you.