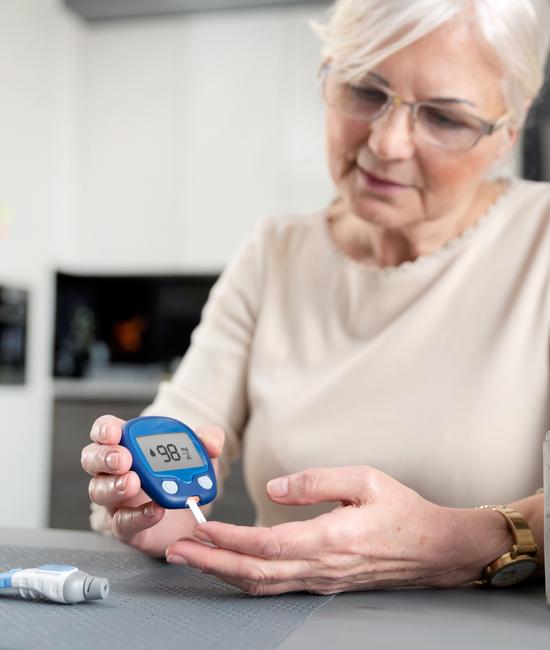 What is diabetes?
Diabetes is a life-long disease marked by high levels of sugar in the blood. It can be caused by too little insulin (a hormone produced by the pancreas to regulate blood sugar), resistance to insulin, or both.
At Baylor Scott & White Health, we're committed to ongoing research, advanced treatment and development of management programs to help patients with their diabetes care.
We provide a comprehensive approach to diabetes treatment that includes services related to:
We also offer centers that specialize in weight loss surgery and wound care centers for patients with hard-to-heal or non-healing wounds.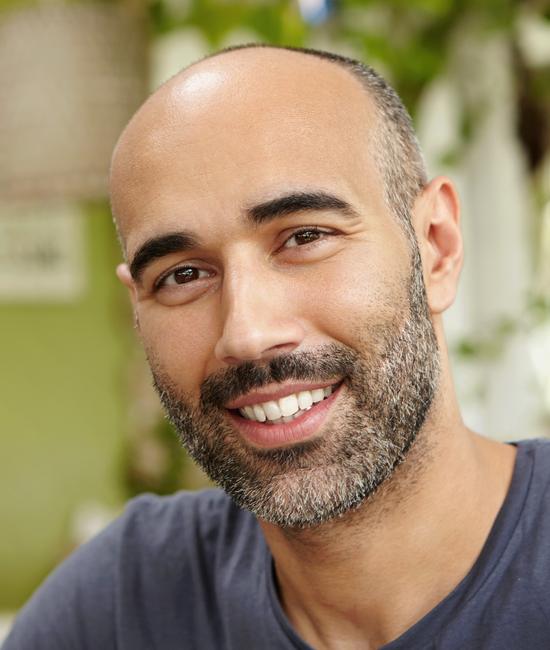 Types of diabetes
There are three major types of diabetes.
Type 1
A chronic condition in which your body produces no insulin and cannot process glucose (blood sugar)
Type 2
A chronic condition in which your body doesn't process glucose properly because it doesn't produce enough insulin or your body resists insulin
Gestational
A usually temporary rise in blood sugar levels during pregnancy
You might also be diagnosed as prediabetic, meaning your blood sugar is above normal but not yet high enough for you to be considered diabetic.
No matter which form of diabetes you have, or if you want to take steps to prevent diabetes in your future, the healthcare professionals at Baylor Scott & White will work with you on a management program that could include medication, lifestyle changes and nutrition planning.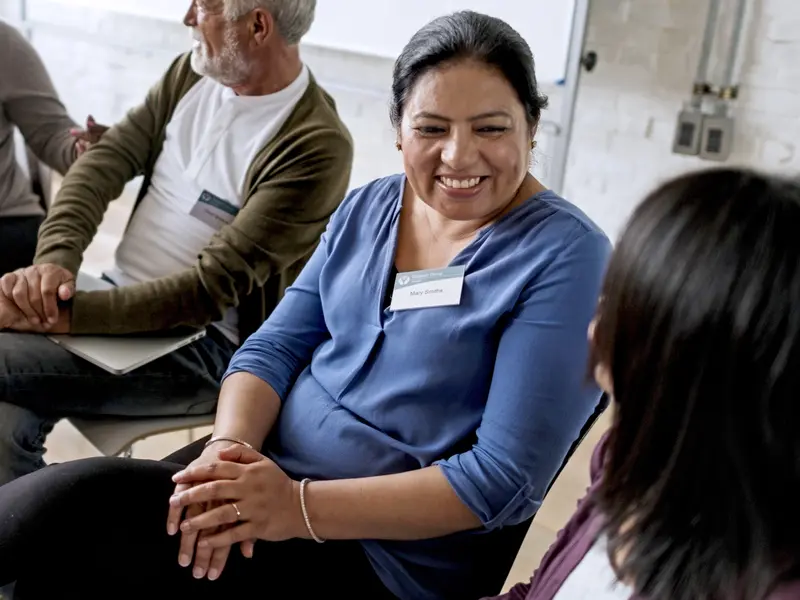 Diabetes services
In conjunction with a comprehensive approach to the care of patients with diabetes we also offer centers that specialize from weight loss surgery to wound care.
Diabetes education program
​​​​​​​​​​​​​
Our diabetes education services help patients learn how to successfully manage their diabetes and enhance their overall quality of life by:
Reducing your risk of diabetes complications
Lowering your emergency or acute care costs
Minimizing the need for hospital visits
Reducing any lost work or school time
Find an ADA recognized diabetes education program
To attend a diabetes self-management class, you must be referred by your primary care physician.
Diabetes support group and classes
​​​​​​​​​​​​​
Baylor Scott & White Health offers support groups for patients with diabetes and their families at several locations.
No physician order, registration or fee is required to attend one of our support groups. Select a location for a support group schedule and contact information.
Brenham
For more information, contact our educator:
Becky Kubicek, RD, CDE
Certified Diabetes Educator
Phone: 979.337.5800 or 866.909.9355
Irving
Location
Baylor Scott & White Medical Center – Irving
3rd Floor
1901 N MacArthur Blvd
Irving, TX 75061

When
Every Friday from 12:00 - 1:30 PM

For more information
Please contact Nikki Rupe at 972.990.8330
Waxahachie
Address
Baylor Scott & White Medical Center – Waxahachie
1st Floor, Pitts Conference Room
2400 N I-35 Waxahachie, TX 75165
When
Every month, 2nd Saturday from 10:00 - 11:00 AM
For more information
Please call 844.279.7589