Two men with failing hearts granted new life and new friendship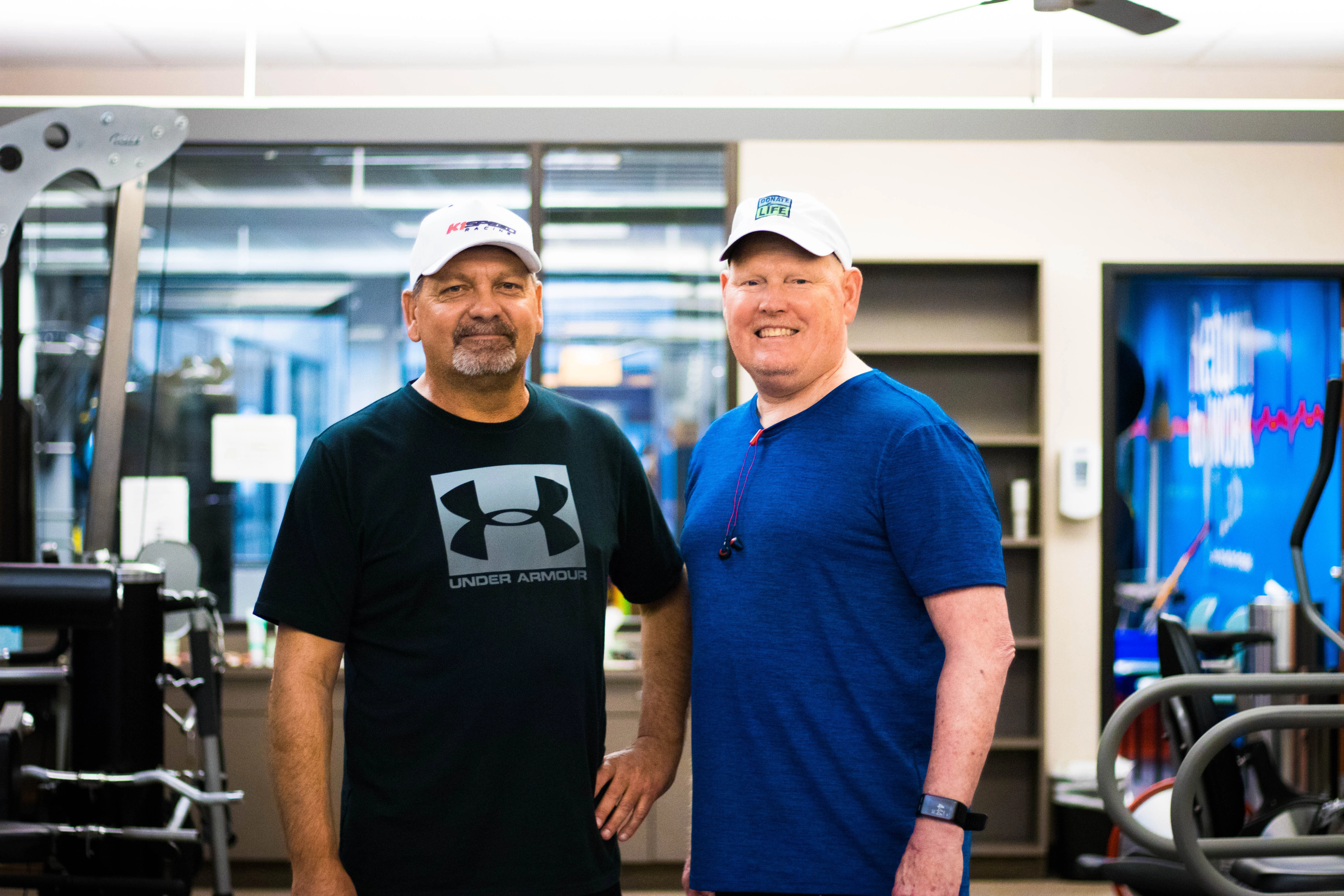 For a brief moment in time, Jimmy Taylor and Kevin Sheldon did not have hearts in their chests. They are two of the lucky few given a second chance at life — a new heart.
In 2011, Jimmy's heart function fell to less than 10 percent and was diagnosed with heart failure. Over time, his heart improved, but his kidney did not. In 2015, Jimmy learned that he had kidney failure and needed stents. After several procedures, dialysis treatments and two pacemakers, Jimmy thought he was on the road to recovery — until earlier this year. Jimmy experienced a fluid overload due to his kidney failure and was immediately rushed to the emergency room in his hometown of Arkansas. It was there that he learned his heart and kidney were failing fast and that he needed both a kidney and heart transplant.
Around June 2017, Kevin was diagnosed with a severe heart rhythm disorder known as ventricular tachycardia, caused by his cardiac sarcoidosis, an inflammatory disease. Due to his severe heart condition, Kevin underwent three heart procedures but continued to run into complications — therefore needing a new heart. Finally, after 36 days in a Minneapolis hospital, Kevin was listed as a top candidate for a heart transplant and flew to Dallas for his second chance at life.
While recovering from their respective heart transplant surgeries at Baylor University Medical Center, part of Baylor Scott &White Health, the two strangers — Jimmy of Benton, Arkansas, and Kevin of Sioux Falls, South Dakota — happened to cross paths and develop an unforeseeable bond.
"We had doctor's appointments the same morning, and Kevin and his wife were at the hospital pharmacy nearby," Jimmy said. "Meanwhile, my wife and I had come out of the doctor's office and saw that Kevin was in a wheelchair like me, so she wheels me up by Kevin and then we struck up a little conversation."
It was then that Jimmy discovered Kevin had also had a heart transplant and that he was from out of town. Since Kevin and his wife did not have a car in Dallas, Jimmy and his wife offered to drive them to and from doctor's appointments, cardiac rehabilitation sessions and anywhere else they needed to go. 
"Once we found out we were heart transplants, it formed an instant bond," Kevin said. "We were in the same boat."

"From there, we became awesome friends," Jimmy said.
Starting from ground zero
Nearly three months post-transplant, Kevin and Jimmy are both now on the road to recovery. The journey to a new heart has been life-changing for them both — but not without challenges. Three times a week, Jimmy and Kevin each attend cardiac rehabilitation at Baylor University Medical Center, where they build up strength and learn how to make lifestyle changes to prevent future heart complications.
"It was really tough getting started in the gym again because you start at ground zero," Kevin said. "We both struggled, but now we're doing a lot of walking outside and then we do weight training at cardiac rehab."
Although the journey after transplant hasn't been easy, Jimmy and Kevin feel fortunate to have one another to inspire and encourage each other along the way.
"We motivate each other," Jimmy said. "We get after it. We try to do a little bit more than we did the day before. It's been a blessing to meet him. If I didn't meet him, it probably would've been a long haul."
And likewise, for Kevin.
"We're each other's biggest fans and biggest supporters," Kevin said. "But he's always one-upping me with the kidneys though."
Watch their journey to friendship, here:
Learn more about the heart transplant program at Baylor Scott & White Health.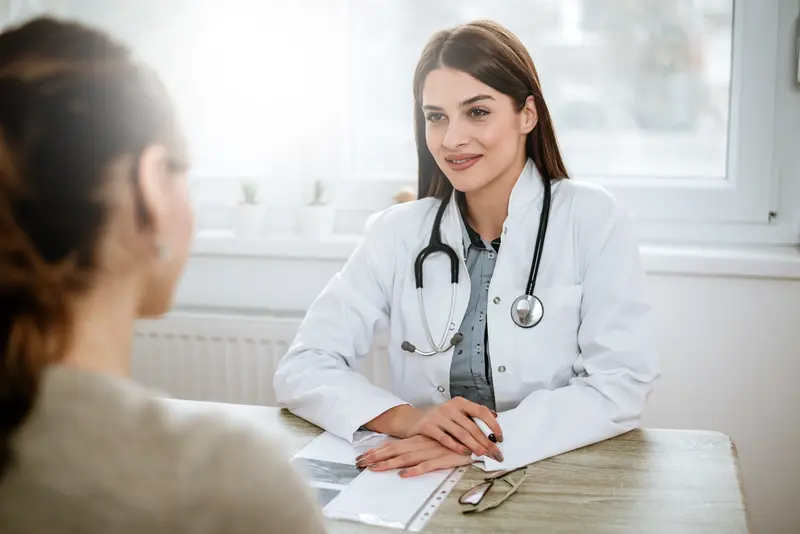 We make it easy.
Healthcare doesn't have to be difficult. We're constantly finding ways to make it easy so that you can get Better and stay that way.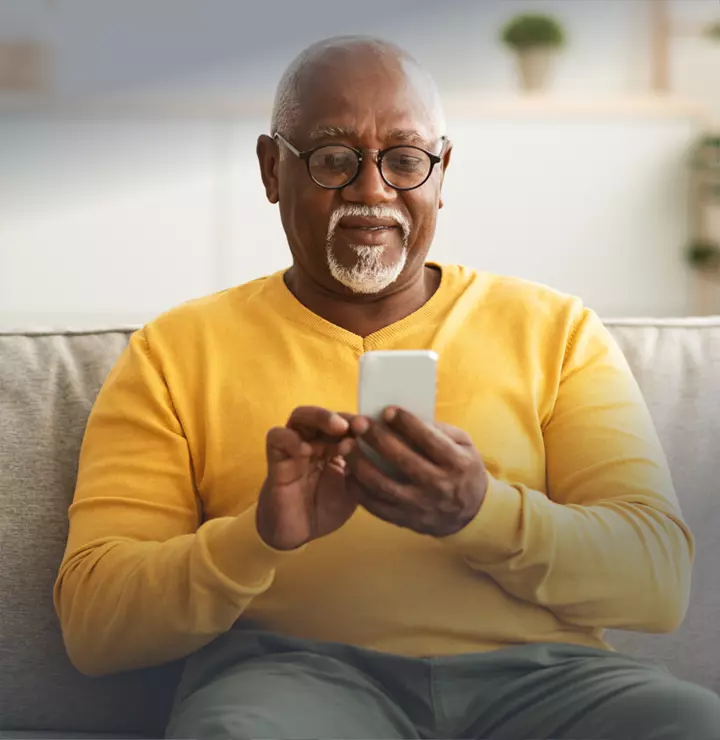 Better

tools make it easier
We all have different healthcare needs. Handle them your way with the MyBSWHealth app. Download the app today and take a hands-on approach to your healthcare.