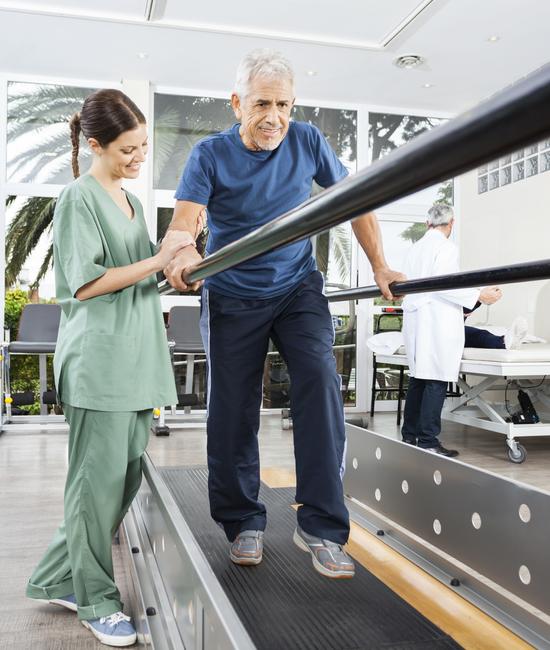 What is spinal stenosis?
Spinal stenosis, sometimes just called stenosis, is a condition in which the spinal canal narrows and pinches the nerves, resulting in back and leg pain. Spinal stenosis happens when the disks between vertebrae break down. Growths called bone spurs may happen on bones and grow into the spinal canal. All of these conditions tighten the spinal canal, which causes spinal stenosis. Symptoms of spinal stenosis include pain and difficulty walking, as well as numbness, tingling, a sensation of hot or cold, weakness or a heavy, tired feeling in the legs.
Spinal stenosis treatment
The goal of treatment for spinal stenosis is to reduce pain. Your Baylor Scott & White Health team will be available for questions you may have about your condition.
Treatment plans for patients will be determined by their care team based on age, medical history, type and stage of stenosis and personal preferences. Spinal stenosis treatment options may include:
Medication
Surgery
Exercise