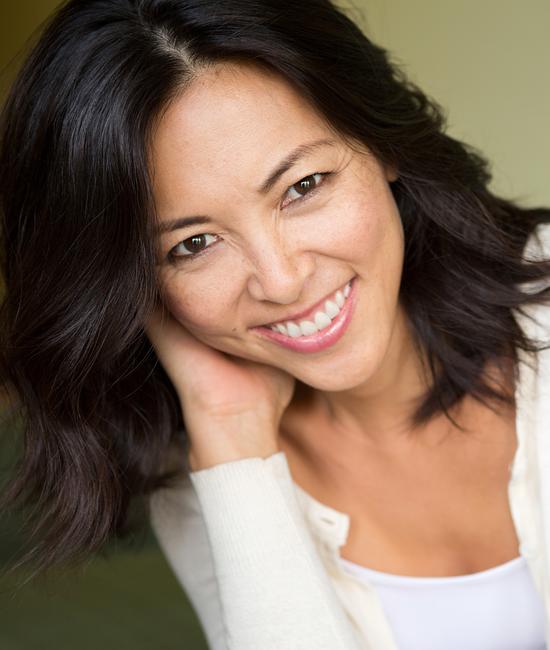 Comprehensive breast imaging center in Rowlett
Baylor Scott & White Medical Center – Lake Pointe offers a comprehensive breast imaging center in Rowlett to assist with screening and diagnostic services. We are committed to the prevention, early detection and diagnosis of breast conditions, including breast cancer, through compassionate and coordinated care right here in our Rowlett community.
While our main focus is your breast health, we pride ourselves on making your experience as comforting as possible, providing you peace of mind before, during and after your appointment.
We know you are busy, but a mammogram is a picture worth taking. In fact, most breast screenings take 30 minutes or less. Women age 40 and older do not need a physician referral/order to schedule an annual screening mammogram. For those under 40, a referral/order is required. Check with your insurance on coverage/payment that may be required for breast imaging services.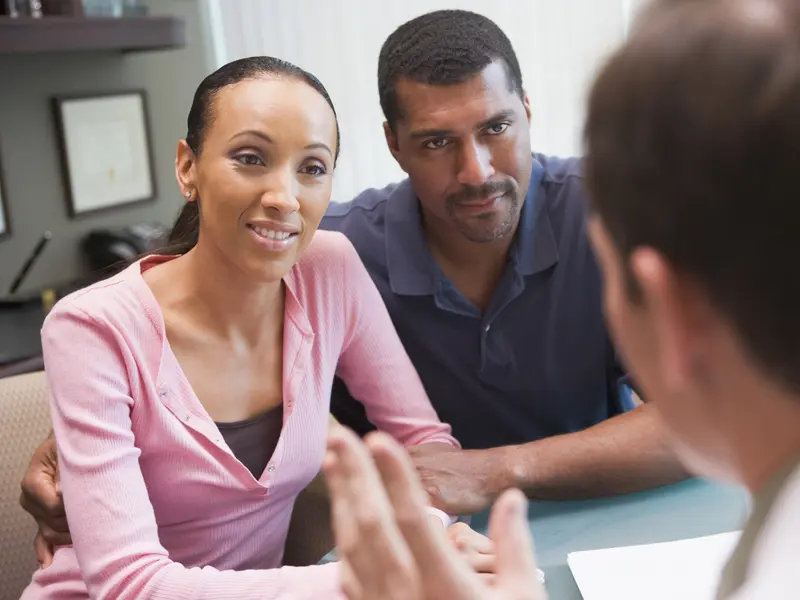 Advanced 3D mammography
Baylor Scott & White Breast Center – Rockwall, located about 15 minutes away from our Lake Ponte hospital in Rowlett, is proud to offer advanced 3D mammography (breast tomosynthesis) designed for more accurate breast cancer screening than traditional 2D mammography. 3D mammography allows the radiologist on the medical staff to examine breast tissue one layer at a time, making fine details more visible because they are no longer hidden by tissue.
3D mammography screening has shown an increase in cancer detection and a decrease in false alarms over 2D mammography, according to a study published in The Journal of the American Medical Association.
Benefits of 3D mammograms may include:
Decrease in false alarms due to abnormalities
Fine details are more visible and are less likely to be hidden by overlapping tissue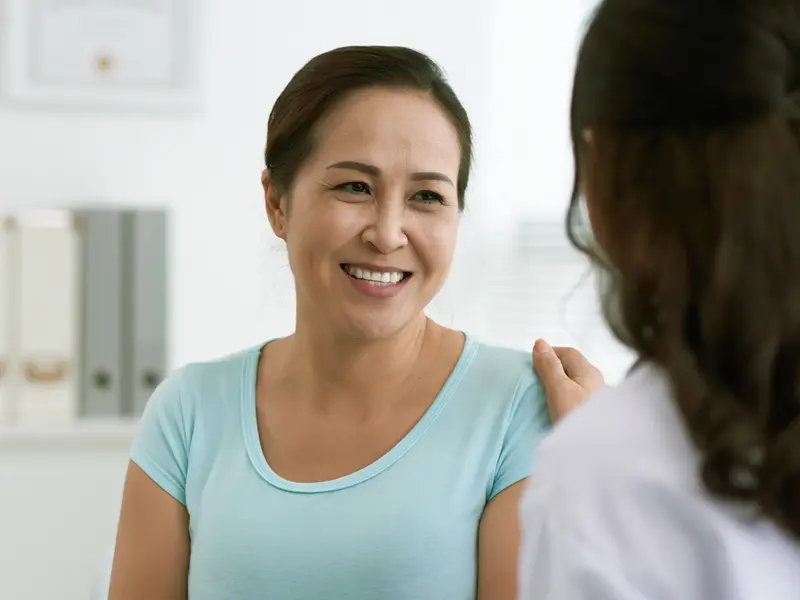 Helping you navigate a breast cancer diagnosis
One of the main advantages of our Baylor Scott & White Breast Center in Rowlett is having a breast health nurse navigator by your side to help guide you, answer your questions and provide the resources you need. We know it may be difficult to travel this road, so you do not have to do it alone.
Our breast health nurse navigator can:
Educate you and your loved ones about your individual diagnosis and treatment options
Help you make informed decisions about your treatment and care
Advocate for you during screening and detection
Provide community education on breast health and breast cancer
Provide information and referrals
Patient education videos and brochures
Know your breast health better
From common breast conditions to imaging tests, we want you to feel informed about your health. Check out the resources available to help you learn more about these topics.
Brochures
Frequently asked questions about mammograms
What is a 3D mammography breast exam?

A 3D mammogram is a revolutionary new screening and diagnostic tool designed for early breast cancer detection that can be done in conjunction with a traditional 2D digital mammogram.

During the 3D part of the breast exam, the X-ray arm sweeps in a slight arc over your breast, taking multiple breast images. Then, a computer produces a 3D image of your breast tissue in one-millimeter slices, providing greater visibility for the radiologist to see breast detail in a way never before possible. They can scroll through images of your entire breast like pages of a book.

The additional 3D mammogram images make it possible for a radiologist to gain a better understanding of your breast tissue during screening and the confidence to reduce the need for follow-up imaging.

Why is there a need for tomosynthesis breast exams? What are the benefits?

With conventional digital mammography, the radiologist is viewing all the complexities of your breast tissue in a one flat image. Sometimes breast tissue can overlap, giving the illusion of normal breast tissue looking like an abnormal area.

By looking at the breast tissue in one-millimeter slices, the radiologist can provide a more confident assessment. In this way, 3D mammography finds cancers missed with conventional 2D mammography. It also means there is less chance your doctor will call you back later for a "second look," because now they can see breast tissue more clearly.

What is the difference between a screening and diagnostic mammogram?

A screening mammogram is your annual mammogram that is done every year. Sometimes the radiologist may ask you to come back for follow-up images, which is called a diagnostic mammogram, to rule out an unclear area in the breast or if there is a breast complaint that needs to be evaluated.

What should I expect during the 3D mammography exam?

3D mammography complements standard 2D mammography and is performed at the same time with the same system. There is no additional compression required, and it only takes a few more seconds longer for each view.

Is there more radiation dose?

Very low X-ray energy is used during the breast exam—just about the same amount as a traditional mammogram done on film.

Who can have a 3D mammography exam?

A 3D mammogram is approved for all women who would be undergoing a standard mammogram—in both the screening and diagnostic settings.
Breast imaging locations and services
Schedule a screening mammogram