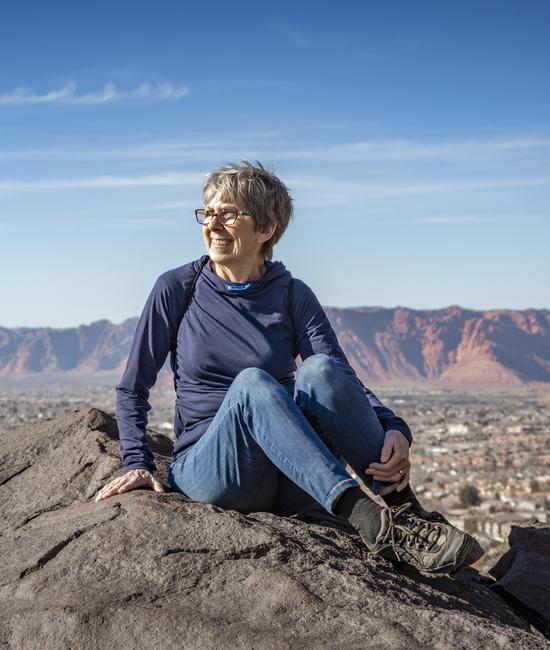 Don't let foot and ankle pain keep you down
The experienced staff with the orthopedics and sports medicine services at Baylor Scott & White Medical Center – McKinney can help you get back on your feet again. Every day, our advanced, minimally invasive treatment options help patients return to an active and pain-free lifestyle.
Our foot and ankle orthopedic specialty offers:
Orthopedic expertise: The board-certified, fellowship-trained orthopedic surgeons here in McKinney are experts in the evaluation and treatment of foot and ankle injuries and disorders.
Individualized treatment: From professional athletes with sports injuries to individuals with everyday foot and ankle pain, our goal is to get you back to your desired level of activity without pain.
Comprehensive care: The foot and ankle orthopedic specialists on our medical staff will work closely with a team of physicians and health professionals, including vascular surgeons, endocrinologists and rheumatologists to optimize your care.
Foot and ankle injuries and disorders treated
Achilles tendon rupture
All foot and ankle deformities
Ankle instability
Ankle osteoarthritis
Arthritis of the foot and ankle
Bone spurs
Bunions
Cartilage injury
Charcot-Marie Tooth disease
Claw and hammer toes
Diabetic neuropathy
Diabetic ulcers
Dislocations
Foot pain associated with flat feet, heel pain, and tarsal coalition
Fractures
Great toe pain
Heel pain
Heel spurs
Joint disease
Ligament tears
Neurologic diseases
Neuromas
Osteoarthritis
Peroneal injuries
Plantar fasciitis
Residual compartments syndromes
Rheumatoid arthritis
Sports injuries
Sprains
Stress fractures
Strains
Tendonitis
Turf toe
Foot and ankle treatment
Orthopedics and sports medicine services at Baylor Scott & White – McKinney doesn't provide a one-size-fits-all approach to foot and ankle treatment. Our individualized approach to care means you're getting the right treatment for your situation. Depending on your age, your injury and your lifestyle, our options include:
Conservative foot and ankle treatments
Medication
Boots, casts, splints or braces
Joint and ligament injections
Physical therapy
Foot and ankle surgery
Ankle arthroscopy
Correction and salvage of previously failed surgeries
Diabetic limb salvage
Flat foot and high arch surgery
Fracture and dislocation repair
Osteotomy
Osteoarthritic and rheumatoid reconstructions
Reconstructions
Ligament, tendon and cartilage surgery
Capsulorrhaphy
Osteoarticular transplants
Debridement
Arthrodesis
Ankle arthroplasty
Bone fracture repair
Joint realignment
Minimally invasive surgery