Individualized and innovative tumor care in Dallas, TX
Baylor Scott & White Neuro-Oncology Associates offers innovative treatment for primary brain and spinal tumors in Dallas.
Karen Fink, MD, PHD, and Divya Mella, MD, strive to incorporate the latest clinical trials and treatment options for patients with brain tumor to sustain hope and achieve positive outcomes.
Insurances accepted
Baylor Scott & White has established agreements with several types of insurance to ensure your health needs are covered.
Insurance listings are subject to change without prior notice. Please call the hospital or health plan to verify coverage information before scheduling your visit/procedure.
Medicare Advantage Plans

Aetna Signature Administrators

Blue Cross Blue Shield - (9)

Blue Advantage HMO

Blue Choice PPO

Blue Premier

Blue Premier Open Access HMO

Medicare Advantage - Oncor

ParPlan

Traditional

Indemnity

Blue Essentials

Children's Medical Center Employee Plan

City of Dallas Employee Plan

LocalPlus

Open Access Plus

American Airlines Employee Benefit Plan

DART ACO Flex

DART ACO Flex Plus

ACCEL Network

Preferred Network

ChoiceCare

Humana Preferred

National POS

Commercial PPO Plans

Parkland Community Health Plan - (2)

CHIP Medicaid

HealthFirst Medicaid

Scott & White Health Plan - (16)

HMO Network - Individual/Family

EPO Network - Individual/Family

2019 BSWH Employee Network - PPO & HSA

2019 BSWH Employee Network - SEQA & EQA

SeniorCare Advantage HMO

SeniorCare Advantage PPO

HMO Network - Group

TRS - Active Care Participants Network

PPO Network - Group

PPO Choice Network

PPO Choice Preferred Network

Cigna PPO Network - Out-of-Area Member Plan

Texas Statewide PPO

PHCS/ARGUS - PPO Network - Out-of-Area Member Plan

EPO Network - Group

McLane Group Network

Superior Health Plan - (1)

Superior HealthPlan - (3)

Medicare/Medicaid Dual Needs Plan: Advantage HMO SNP

Medicare/Medicaid Plan

STAR+PLUS

University Mary Hardin-Baylor - (1)
We're sorry!
We couldn't find any results for ""
Neuro-oncology services
Baylor Scott & White Neuro-Oncology Associates in Dallas offers expertise and treatment options conveniently located near you.
At Baylor Scott & White Neuro-Oncology Associates, tumors of the brain, central nervous system and peripheral nervous system are treated with dedication, innovation and quality care.
Brain tumor treatment may include:
Neurosurgery
Radiosurgery
Radiation
Chemotherapy
Clinical trials
Brain and spine conditions we treat in Dallas include:
Brain tumor treatment options are individualized based on the type of tumor diagnosed. If neurosurgery is needed, Baylor University Medical Center. part of Baylor Scott & White Health has several Dallas neurosurgeons on staff who are specially trained to operate on brain tumors. The neurosurgery operating suites are equipped with advanced interoperative localization and neuronavigation systems that allow a complete removal of brain tumors.
Mobile makes it easy
Just like we make it easy to get care when your child is sick or injured, our top-rated app, MyBSWHealth, can simplify keeping them healthy. The app lets you book appointments, message your pediatrician, view your child's medical records and schedule virtual same-day care from your computer, smartphone or tablet.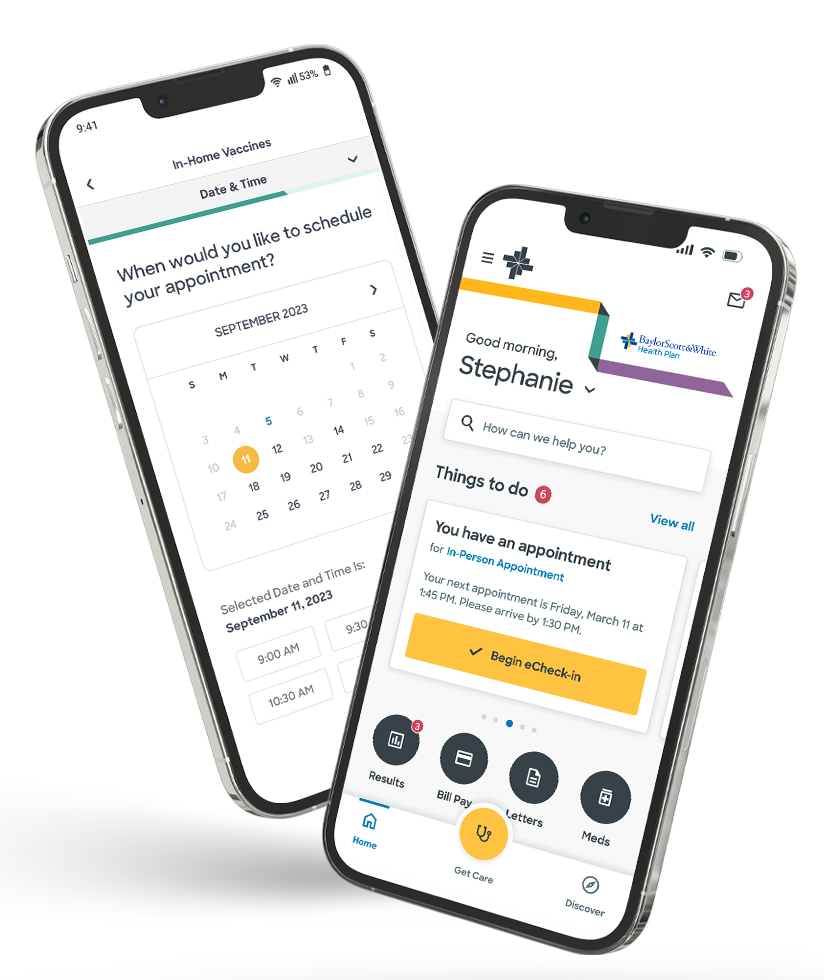 Patient forms
To ensure that your visit to our office is as convenient and efficient as possible, we are pleased to offer our registration forms online. The patient registration form may be completed electronically and printed for better legibility or completed manually.
More helpful information
​​​​​​​​​​​​​Here's more information to help with your visit to our campus.
Resource websites
Baylor Scott & White Neuro-Oncology Associates recommends the following resources for our patients seeking more information regarding their specific condition:
Online patient resources
Baylor Scott & White Neuro-Oncology Associates recommends the following resources for our patients seeking more information regarding their specific condition:
What to ask your doctor
Patients with brain tumors face a unique set of challenges when seeking medical care. Treatment for brain tumors depends on a number of factors including the type, location, and size of the tumor as well as the patient's age and general health.
If you have been diagnosed with a brain tumor or spinal cord tumor, you most likely have a lot of questions and concerns about your treatment and prognosis. Don't rely on memory alone to get you through the initial doctor visits. Instead, make a list of questions beforehand and bring them to your appointments.
Taking a friend or family member with you will also help. And ask your doctor for brochures and other publications to take home.
Brain Tumor: 10 Important Questions To Ask Your Doctor
What type of tumor do I have? Knowing exactly what type of tumor you have guides all other steps in your journey. Find out whether you have a primary or metastatic spinal cord tumor or brain tumor. Primary means the tumor is located in the place it first developed and is not a result of cancer that has spread from another part of the body; metastatic means the cancer has spread to the brain or spinal cord from another part of the body. It's also important to find out the grade of your tumor. In general, the higher the number, the more aggressive the cancer.
What is my prognosis? Your doctor may not be able to definitively answer this question so early on, but he or she should be able to provide a general idea of your long-term outlook based on past experiences with other patients.
What are my treatment options? Your treatment is determined by several factors, the most important being the type and location of the tumor and your overall health. Standard treatments include surgery, radiation, and chemotherapy.
How complex will my treatment be? Your doctor may recommend a single type of treatment or a combination based on your particular spinal cord or brain tumor. If you need chemotherapy, ask if you will be hospitalized or if it can be done on an outpatient basis. Discuss your family support and work circumstances to help your doctor make the best decisions for you.
What type of treatment would you choose if you had my type of tumor? Your doctor has daily experience with brain tumors. Ask what he or she would do in your case.
What are the side effects of treatments? Side effects vary from treatment to treatment and person to person. Your doctor can tell you what side effects you can expect based on your treatment plan and how to manage them.
Should I get a second opinion concerning my tumor? Yes. There is never anything wrong with getting a second opinion. If your doctor objects, that's probably a good sign that you should.
Can I get treated in my hometown or do I need to find a specialty hospital? Location and insurance requirements may put limitations on your care, but asking this question will help you determine the quality of care and the experience of those who will be providing that care for you. If you are not comfortable with the quality of care you will be receiving in your hometown, ask your doctor about what options you have for getting treated in a hospital that specializes in spinal cord or brain tumor treatment.
Could I have prevented this? It is important to ask this question because so many people feel guilty, especially parents with children who have been diagnosed with a brain tumor. Patients must know that it is not their fault, that nothing out there links to brain tumors to anything strongly genetic or to something they have done.
Can I go on with my life? Ask your doctor how your diagnosis and treatment will affect your everyday life.
If, after your appointment, you think of something else you would like to know, don't hesitate to call your doctor. You and those supporting you have every right to be fully informed about your diagnosis and what lies ahead.
Reference: This page was referenced from Everyday Health