How does treatment with monoclonal antibodies work?
One of the ways our immune systems attack foreign substances and elements is by creating large numbers of proteins called antibody receptors, also known as antibodies. Each of these antibodies circulate throughout our bodies looking for unique targets on the surface of antigens (unhealthy cells that stimulate an immune response). When an antibody finds its target, it attaches to the antigen and forces other parts of the immune system to fight the unhealthy cell.
Monoclonal antibodies are lab-made antibodies created in drug form that mimic the benefit of natural antibodies and their ability to fight off illnesses and treat a wide variety of diseases, including some cancer types, by targeting certain antigens.
Some monoclonal antibodies are called targeted therapies because they have a specific target on specific cancer cells they aim to find and attack. However, other monoclonal antibodies can act like immunotherapy, as they work to make the immune system simply respond better to allow the body to look for and attack cells more effectively.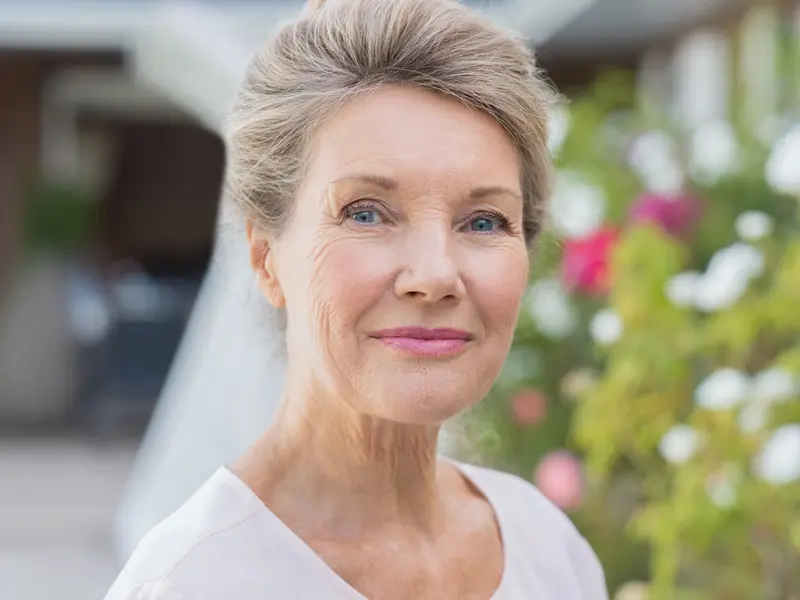 Monoclonal antibody treatment for cancer and COVID-19
Monoclonal antibodies are laboratory-made proteins that imitate the immune system's ability to fight off harmful diseases and viruses. This type of immunotherapy offers patients even more hope to destroy cancer. Certain approved monoclonal antibody treatments have been specifically designed to work against the spike protein of SARS-CoV-2 (commonly known as COVID-19), blocking the virus' attachment and entry into healthy cells.
Types of monoclonal antibody treatments
​​​​​​​​​​​​​
Naked monoclonal antibodies
Naked monoclonal antibodies are antibodies with no synthetic material attached to them—they simply work by themselves. Often, these are the most common type of monoclonal antibodies used for cancer treatment.
Some naked monoclonal antibodies boost the whole immune system by targeting immune system checkpoints, while others boost the immune response against specific cancer cells by acting as a marker to show the immune system what to destroy.
Conjugated monoclonal antibodies
Conjugated monoclonal antibodies work with a toxic substance, like radioactive particles or a chemotherapy drug, as a honing device to deliver those substances directly to the cancer cells to destroy them. Delivering the substances directly where they are needed most lessens damage to normal, healthy cells throughout the body.
Bispecific monoclonal antibodies
Bispecific monoclonal antibodies are made up of two different types of monoclonal antibodies, meaning they can attach to two different proteins at once. By binding two different types of proteins, this treatment can bring immune cells to unhealthy or diseased cells attack them.
What to expect
During monoclonal antibody treatment
Monoclonal antibodies are injected directly into a vein. Frequency and duration of treatment vary based on the patient's specific cancer type, the exact type of monoclonal antibody treatment they are receiving and if the treatment is paired in combination with other drugs like chemotherapy.
After the patient's infusion, they are monitored closely for several weeks in case there are any minor or major side effects after receiving the monoclonal antibodies therapy.
Get started today
Contact our patient navigators today for more information about treatment with monoclonal antibodies in North Texas or getting a second opinion on your cancer treatment plan.
Potential side effects after monoclonal antibody treatment
In general, treatment with monoclonal antibodies is known to have fewer side effects than traditional chemotherapy treatments. Since monoclonal antibodies are a protein, there is sometimes a chance for an allergic reaction after injection, especially after the first dose. These reactions may trigger side effects such as:
Flu like symptoms such as fever, chills, muscle weakness
Headache
Nausea and/or vomiting
Diarrhea
Low blood pressure
Skin irritation or rash
Monoclonal antibody treatment near you
You have access to multiple cancer care centers in Texas, including centers specializing in immunotherapy and monoclonal antibody treatment. Get started by finding a monoclonal antibody treatment location near you.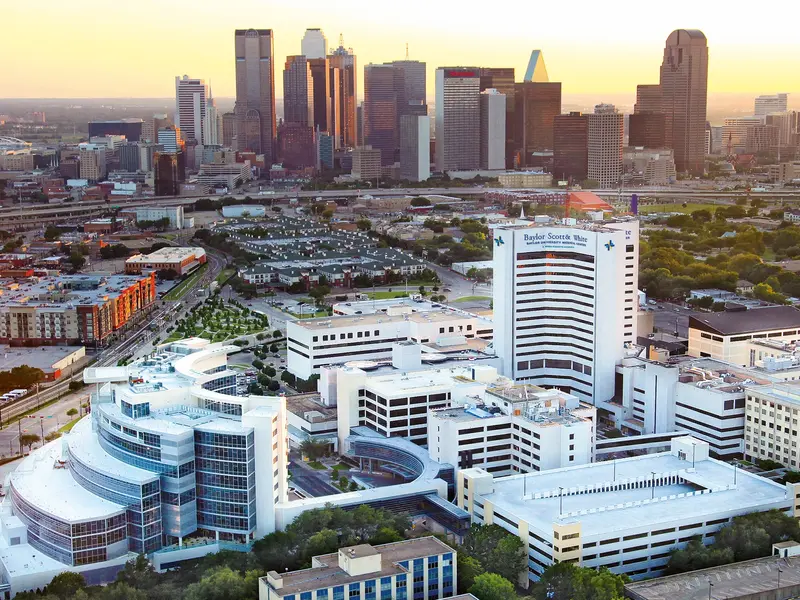 Why choose Baylor Scott & White Health for monoclonal antibody treatment?
Finding comprehensive immunotherapy for cancer can feel complicated. However, Baylor University Medical Center, part of Baylor Scott & White Health in Dallas, TX, is the only medical center in North Texas that both manufactures immunotherapy, like monoclonal antibody treatment, and delivers them to you all in one place.
The innovative therapies produced at the Baylor Scott & White Research Institute's Good Manufacturing Practice Core lab (cGMP) at Baylor University Medical Center, combined with the comprehensive cancer care at Charles A. Sammons Cancer Center – Dallas, provides a single destination of care to make your journey of healing easier and more streamlined.
Baylor Scott & White is changing the way cancer is treated by leading the first in human trials involving cellular therapies, and we continue to research and advance numerous other immunotherapies every day. For fighters like you, this means access to clinical trials you won't find elsewhere and even more hope to destroy cancer.