Heart surgery treatment options
​​​​​​​​​​​​​
In patients with advanced heart failure, surgical treatment may be an option combined with other treatments directed at heart failure, such as a ventricular assist device (VAD) or even a heart transplant.
Advanced heart failure clinic
Many people's symptoms and heart function will improve with proper treatment. However, heart failure can be life-threatening—it can even lead to sudden death. People with severe heart failure have debilitating symptoms, and some may require a heart transplant in Temple or support with an artificial heart device.
Coronary artery bypass grafting (CABG)
Coronary artery bypass grafting (CABG) surgery involves a variety of vascular conduits sewn onto the heart to provide blood flow to areas where there are blockages.
The most commonly used conduits used during CABG surgery include:
Internal mammary artery
Greater saphenous vein
Radial artery
Right gastroepiploic artery
Heart transplant program
Baylor Scott & White – Temple is the only heart transplant program between Dallas and Austin. It offers wait times for a heart transplant that are significantly lower than the national average.
Aortic program
There are a number of diseases that affect the aorta, and many of them are amenable to surgery. At Baylor Scott & White – Temple, we offer several different options to fit your heart needs.
Valve program
There are a number of diseases that can affect the heart's valves, but the physicians on the medical staff at Baylor Scott & White - Temple are highly skilled in specialized interventions for valve disorders.
Pulmonary embolism
Pulmonary embolism is a condition whereby clots that originate elsewhere break off and travel to the vasculature of the lungs to cause obstruction of the blood flow from the right side of the heart to the left side.
Transcatheter aortic valve replacement (TAVR)
Transcatheter aortic valve replacement (TAVR) is a minimally invasive procedure that offers an alternative to traditional open heart surgery for aortic stenosis.
This approach avoids a sternotomy, the use of the heart-lung machine, and allows a quicker recovery.
The procedure is performed by a team of physicians, including a cardiologist and a cardiac surgeon. A tissue valve is then deployed in position pushing the native diseased valve and the calcium aside.
Initially, TAVR was only reserved for high-risk patients, who were not candidates for open surgery. As experience with TAVR has increased and the results have been acceptable, its use has been expanded to include lower-risk patients as well as deemed appropriate by the heart team.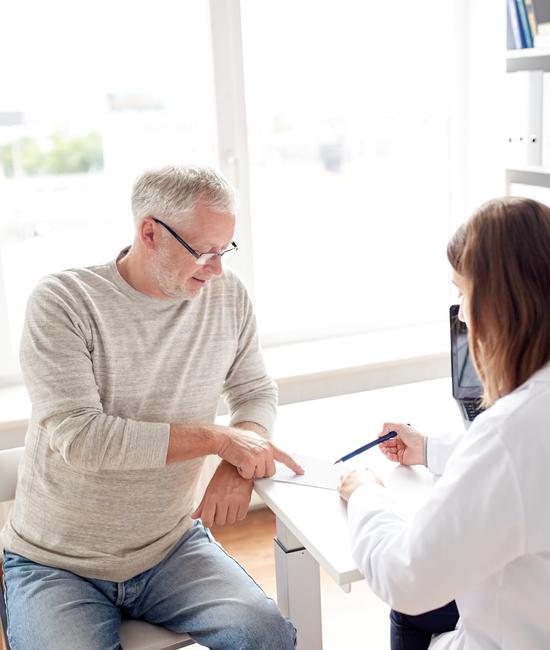 Second opinion
At Baylor Scott & White Health, we believe that appropriate care for high-risk patients takes a full team. Teamwork allows us to use various approaches, including combinations of surgical and transcatheter techniques to mitigate risk and keep patients safe. We have a dedicated team of intensivists and advanced heart failure specialists to help with the management of these complex patients.
For these reasons, we welcome patients who have been denied surgery elsewhere to come and see us. We will review your records and testing, obtain any additional testing we may need and hold a team discussion before we make recommendations. The final decision is always between you and your family but we will be there to help in any way we can.
Enhanced recovery after heart surgery
Patient safety and comfort will always remain our priorities. Safety is enhanced by standardization and protocol-driven care. We would like to introduce you to our enhanced recovery after surgery (ERAS) plan, a clinical care pathway used by the doctors and nurses who will care for you during your hospital stay. We believe this is an important part of your care.
The goal of this plan is to allow you to fully participate in your care, to anticipate the events in your course and hopefully to go home sooner and return to your normal activity level in a safe manner.

Our experience and that of other institutions has shown us that the ERAS plan:
Allows you to take part in your own recovery
Increases your comfort
Decreases your time in the hospital
Prevents dehydration
Allows you to start drinking and eating sooner after surgery
Lowers your body's reaction to stress.
Patients who participate in the ERAS plan typically go home sooner and have fewer complications than those who do not follow the plan. Once you have been scheduled for surgery, you will be given an ERAS booklet that will help guide you and prepare for your surgery. It will describe your role in recovery and explain what you should expect once you leave the hospital.

Prior to surgery, our staff will review this booklet with you and your family. After surgery is complete, one of our nurses will meet with you at bedside to continue to educate, guide and refer you to sections that will help enhance your recovery.