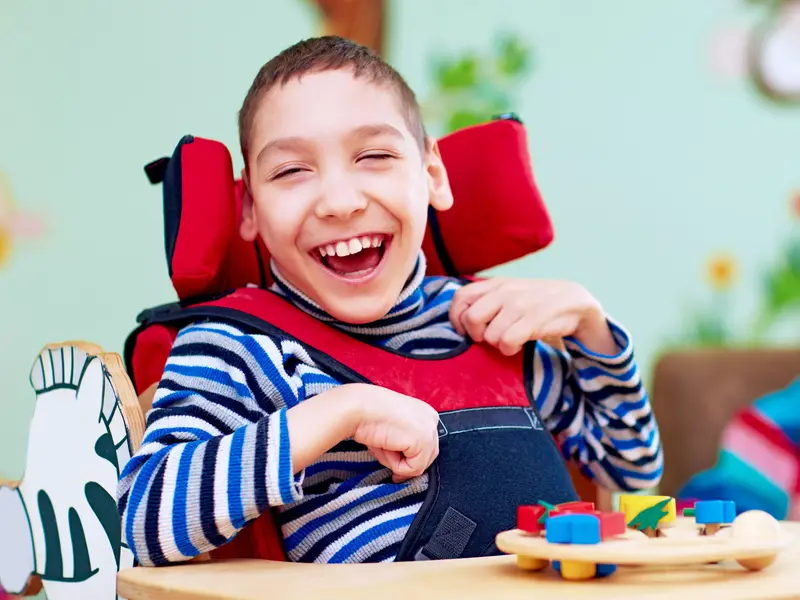 Helping develop, enhance and restore functional ability to children with physical impairments or disabilities
Physical medicine and rehabilitation (PM&R) specialists at Baylor Scott & White McLane Children's in Temple manage disorders that alter a child's physical function and performance.
We emphasize developing functional skills through coordinated and combined use of medications, physical modalities and physical training with therapeutic exercise, movement and other activities. The rehabilitative team works with a child's pediatrician and other specialists involved in their care to achieve the best possible outcome.
Pediatric physical medicine and rehabilitation services
Many illnesses, diseases, and injuries that involve pain, paralysis, weakness, or deformity have the potential to be significantly improved by our Central Texas PM&R physicians and rehabilitative therapists.
Cerebral palsy or childhood stroke
Chronic pain associated with illness
Chronic disabling conditions
Head injury
Heart and lung disorders
Muscular dystrophy
Other musculoskeletal and neurological disorders
Spasticity
Spinal cord injury
Trauma-related accidents, such as sports, home or motor vehicle accidents
Treatment and diagnostic services
Adaptive equipment and assistive devices
Baclofen pump management
Botulinum toxin injections
Electrodiagnostic studies
Nerve conduction
Electromyography studies
Experiential training approaches
Medication
Evaluation for appropriate medical and rehabilitative equipment
Splints
Orthotics (braces)
Prosthetics
Physical modalities
Heat and cold therapy
Electrical nerve and muscle stimulation
Stretching exercises
Therapeutic exercise