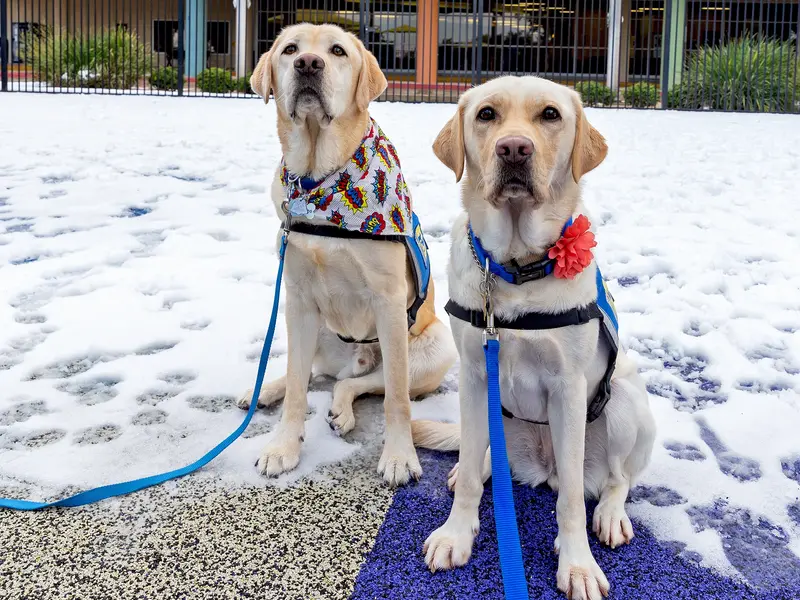 Pawsitive Pals — Animal-Assisted Therapy Dog Program
Pawsitive Pals is Baylor Scott & White McLane Children's animal-assisted therapy dog program, designed to enhance our patients' and families' coping and well-being while hospitalized. Our facility dogs—Lorenzo and Gigi—are our full-time furry employees. They are service dogs specially trained by Canine Companions to work in a hospital environment with children and families.
Both dogs provide goal-oriented coping support to patients with difficulty with the hospital environment, difficult experiences or procedures, a new diagnosis or extended hospitalization.
Gigi and Lorenzo use their service commands to interact with patients and provide a pawsitive hospital experience!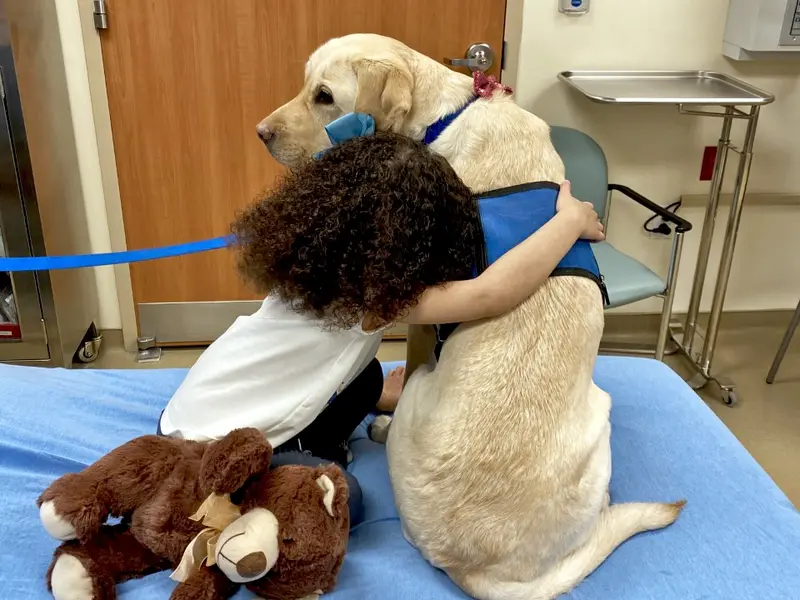 What is a facility dog?
A facility dog is specially trained to work in a hospital environment. Canine Companions has trained Gigi and Lorenzo in service commands that help them interact with hospitalized children. Both dogs have been exposed to various experiences and backgrounds, making them highly calm and comfortable in multiple scenarios.
How do I request a facility dog?
Whether or not you will receive a facility dog visit depends on the dog's availability and your specific need. Gigi and Lorenzo cover every unit at McLane Children's Hospital in Temple, Texas. Please contact your child's life specialist if you want facility dog support. Your child life specialist will then be able to assess whether you qualify for a visit and make the facility dog's handler aware of your request.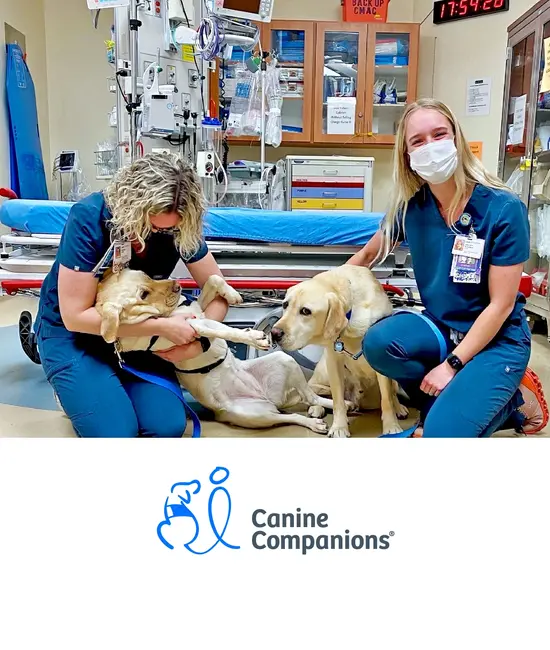 What is Canine Companions?
Canine Companions is a national non-profit organization that enhances the lives of people with disabilities by providing highly trained service dogs at no charge to the recipient.
Canine Companions provides facility dogs like Gigi and Lorenzo to organizations and service dogs to children, adults and veterans with disabilities. Their dogs train for two years before being placed with an individual or facility.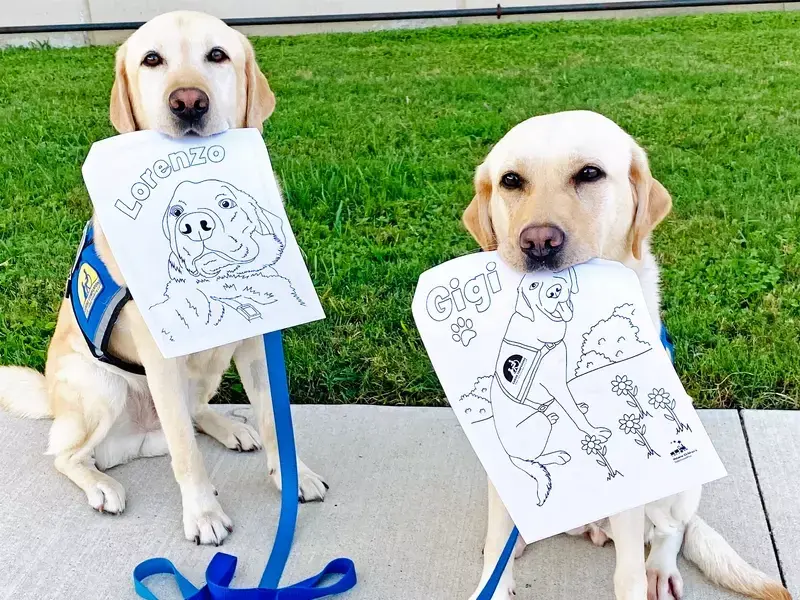 A little about Lorenzo
Lorenzo works with our Child Life team. Lorenzo will always be with child life specialist handlers Leah or Ashley. Lorenzo is present for procedures, provides medical play, helps educate for a new diagnosis, assists in motivation for walking or medical compliance and promotes positive coping during hospitalization.
Lorenzo's favorite command is "jump" to get onto the bed and snuggle with patients during procedures! Lorenzo is a golden/Labrador retriever mix and has worked at McLane Children's in Central Texas since February 2018.
Want to know more about Lorenzo?
More about Gigi
Gigi works with our Social Work team. Gigi will always be with social work handlers Laura or Rebecca. Gigi can be present for mental health assessments, provide support during forensic evaluations and examinations, promote positive coping after a trauma, and comfort patients who have had difficult experiences.
Gigi's favorite command is "cover," which allows her to snuggle close to patients during assessments. Gigi is a Labrador retriever and has worked at the McLane Children's in Central Texas since November 2020.
Want to know more about Gigi?