From 26 weeks to 18 years, Ras Goodwyn celebrates life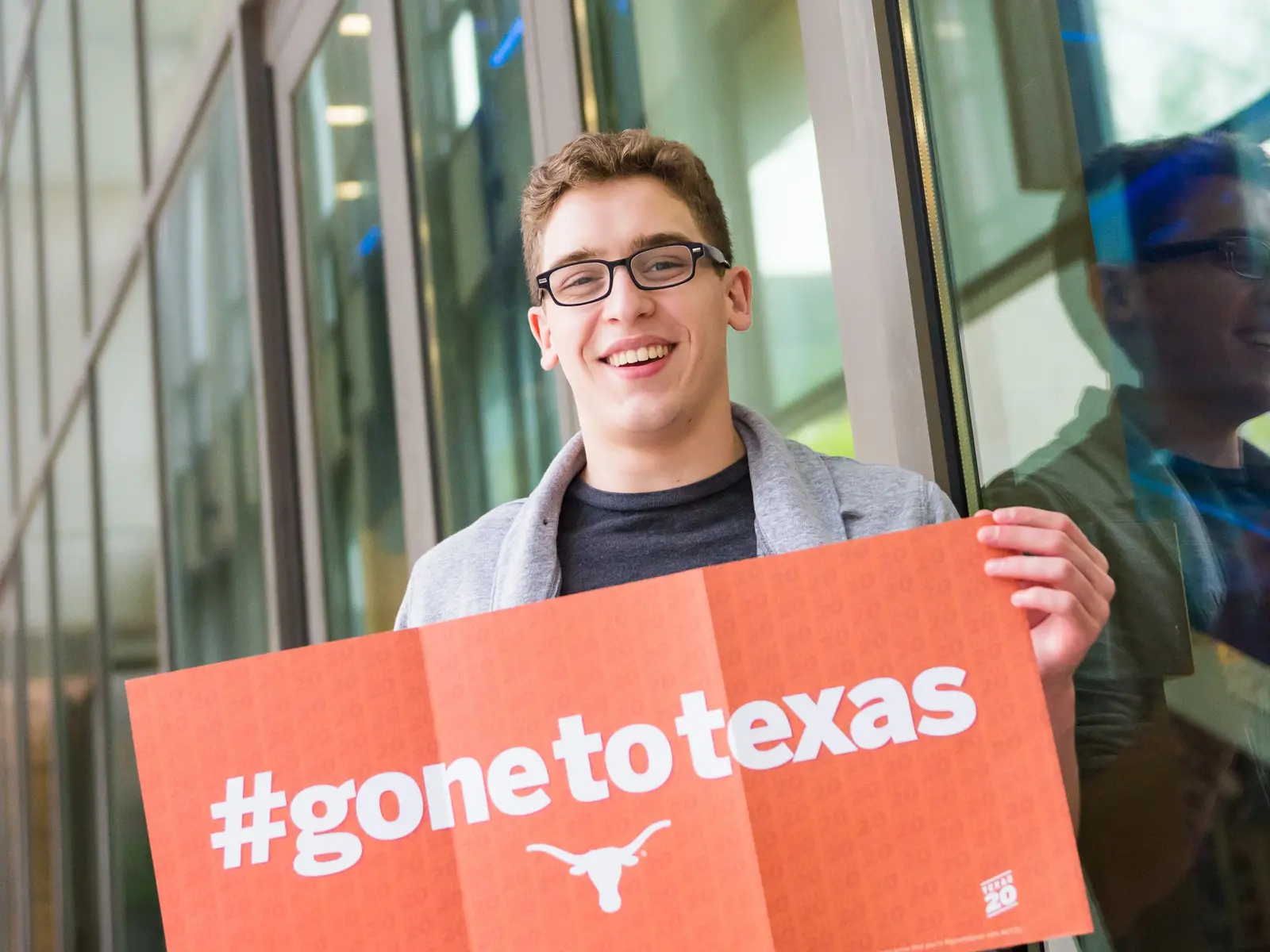 They were expecting their first baby. She was busy painting and prepping the nursery, when something unusual happened at 24 weeks.
Fara Goodwyn of College Station, Texas, started experiencing some lower back pain and noticed she was leaking fluid. Because this was before any prenatal classes, she was unaware that these were potentially the early signs of labor. In an effort to distract herself from the discomfort, she and her husband, Ryan, decided to go to the movies. Later that night, Fara woke up in wet sheets, realizing her water broke and she needed to go to the emergency room. The little baby the Goodwyns were anticipating would come much sooner than expected.
Pregnancy is an exciting time, but also one of uncertainty. The couple relied on each other for the journey ahead, certain to keep a positive outlook while Fara was on bed rest for 10 days.
On December 6, 1997, the couple welcomed their son, Ras.
Ras was born prematurely at 26 weeks weighing 1 pound, 11 ounces. His parents were told he only had a 50-50 chance of survival, and from there, a 50-50 chance of surviving without major medical complications.
Welcoming their baby more than three months before his due date came with instant challenges, but the couple tried to stay optimistic. This unexpected birth forced the Goodwyns into a world that instantly enveloped every thought and consumed their every day.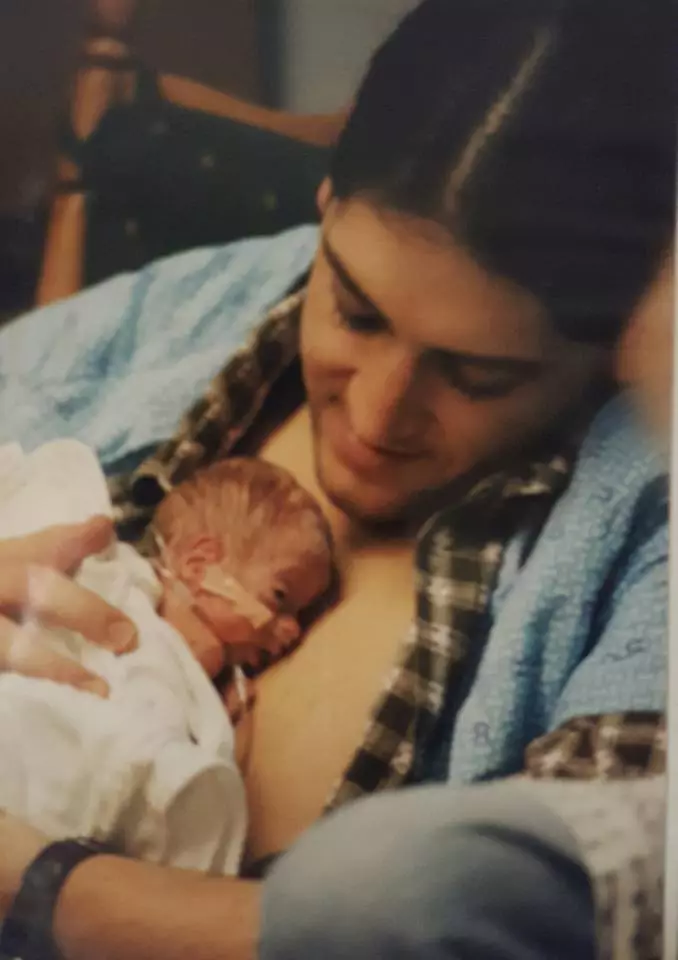 "It was a very emotional time," Fara said. "After I had him, I was bit depressed because I knew I was supposed to still be pregnant. Everyone around told me I was so strong, but inside I was screaming, 'No, I'm not!'"
During this difficult time, Ras sought care in the McLane Children's neonatal Intensive care unit (NICU) at Scott & White Memorial Hospital – Temple. The nurses loved Ras, and the unit looked forward to the creative calligraphy signs made daily by his loving grandmother, boasting feats such as, "This little tank gained three ounces!"
The NICU nurses soon felt like family, caring and praying for Ras and the other babies. For the Goodwyns, those prayers were answered.
Despite being born with a collapsed lung, a congenital heart defect, retinopathy of prematurity and undergoing heart procedures (PDA ligation), Ras defeated all odds.
Graduation—A Time to Celebrate
The Goodwyns spent countless months traveling back and forth to the hospital for procedures and treatments. Fara recalls seeing graduation announcements on the wall of the NICU, which ignited hope for families like hers as they patiently waited.
Now, 18 years later, Ras has graduated from A&M Consolidated High School and was recently accepted into the prestigious film program at University of Texas at Austin.
Because graduation is a time of reflection, the family decided to write a few extra graduation announcements.
"I wrote a personal letter to Ras' nurses, doctors and specialists," Fara said. "I wanted them to know how much we appreciated all they did for us to get to this point."
One particular nurse, Lynnette Rutledge, was especially compassionate in the NICU, even bringing Ras a large stuffed animal for his first Christmas.
"Lynnette would always go beyond her job, to the point that she actually came to Ras' high school graduation party," Fara said.
The reunion at the graduation party was sweet. Parents Fara and Ryan introduced Ras to his old nurse, and they shared a special embrace.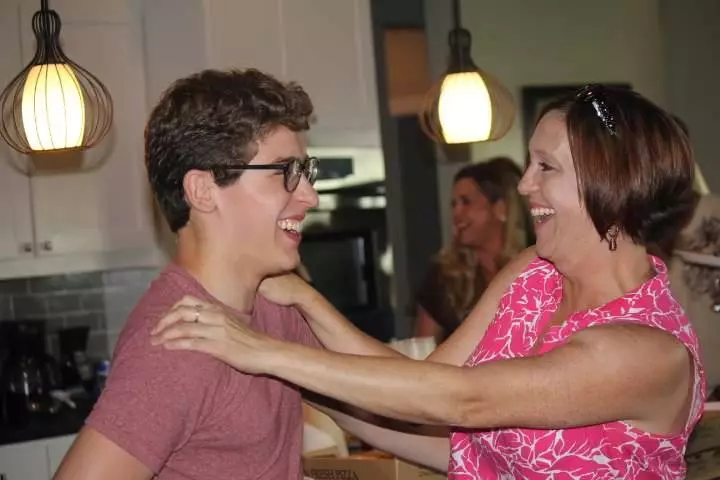 Following the party, Lynnette shared a note of inspiration online with fellow nurses:
I took care of this young man when he was born early at 26 weeks. It was an honor to be invited to his graduation party 18 years later. Sometimes you get to see the impact of those long hard hours of nursing. Sometimes you get the privilege of seeing into the future a family who is still so grateful for your help. These are the moments that remind you why you chose this career in the first place, and this gives you a new energy to go out and do the same thing for the next family.
Ras is extremely grateful for the medical staff that saw him through his complications from his early birth.
"My whole life, I've been told I'm a miracle, but I really think all the credit should be given to the medical professionals who really helped me get to where I am today."
"My whole life, I've been told I'm a miracle, but I really think all the credit should be given to the medical professionals who really helped me get to where I am today," Ras said. "My family members and parents were the ones who had to worry when I was hooked up to machines and was told that I may have difficulties."
During that trying time when so much was out of her control, Fara felt her daily scrapbook and diary was a form of therapy. Ras' scrapbook has a picture of him being completely swallowed by a preemie diaper, no larger than a dollar bill.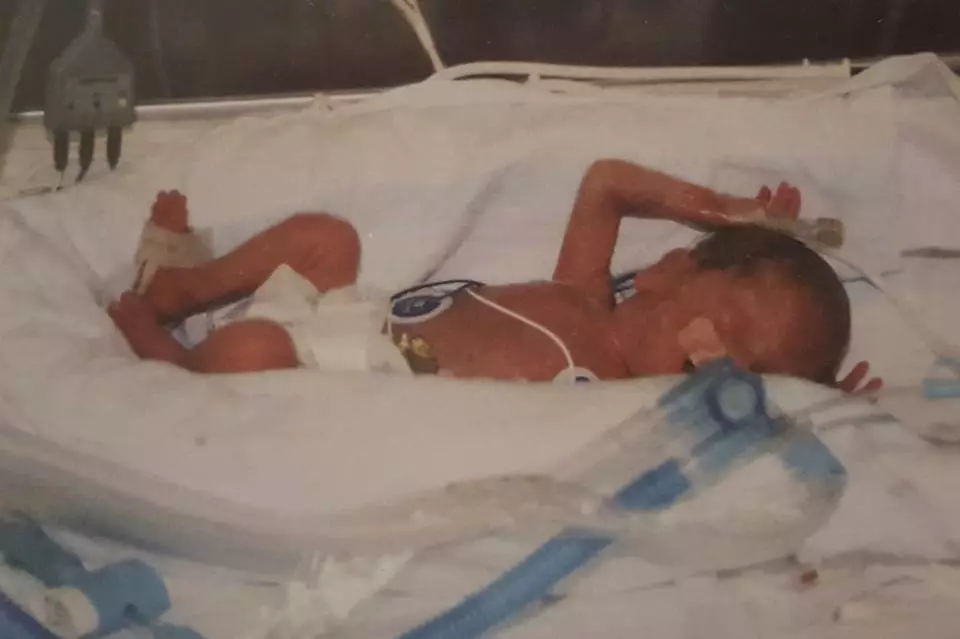 To say Ras has come a long way is a drastic understatement.
"I feel very lucky to be in a household where my parents raised me never to feel any different," Ras said. "Sometimes it can be frustrating to feel like I have every medical complication in the world, but when I take a step back and look at the other children from the NICU, to be where I am today I feel extremely lucky. Taking one extra pill a day is not so bad."
Ras recently said goodbye to Daniel G. Ransom, MD, his longtime friend and pediatrician.
"He's been a huge positive force in my life," Ras said. "He's seen me through my breathing treatments and other serious issues as a child. He told me if I ever need anything when I'm away at school I can give him a call."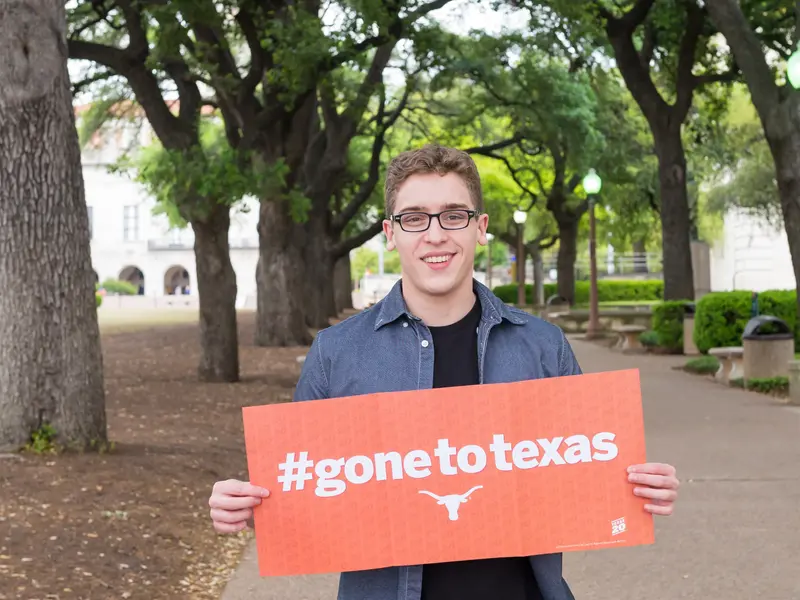 Ras was swim captain and participated for four years on the high school swim team, despite early challenges with asthma.
"My parents raised me with the mindset you can do anything that any of the other kids are doing," he said. "Despite being born so early, my only chronic childhood condition was asthma."
Ras overcame countless medical difficulties, including a grand mal seizure as an eighth grader which led to a diagnosis of high blood pressure.
"I know my health is a privilege I wouldn't have without the medical professionals of Baylor Scott & White," Ras said. "If any one medical variable had gone differently, I wouldn't have ended up as healthy as I am now. Because I got so lucky, I just want to take advantage of it while I can."
Ras will start classes this fall, and looks forward to his future career in film.
"While doctors warned my parents that the odds were statistically against me, I never let their expectations define my expectations for myself," he said.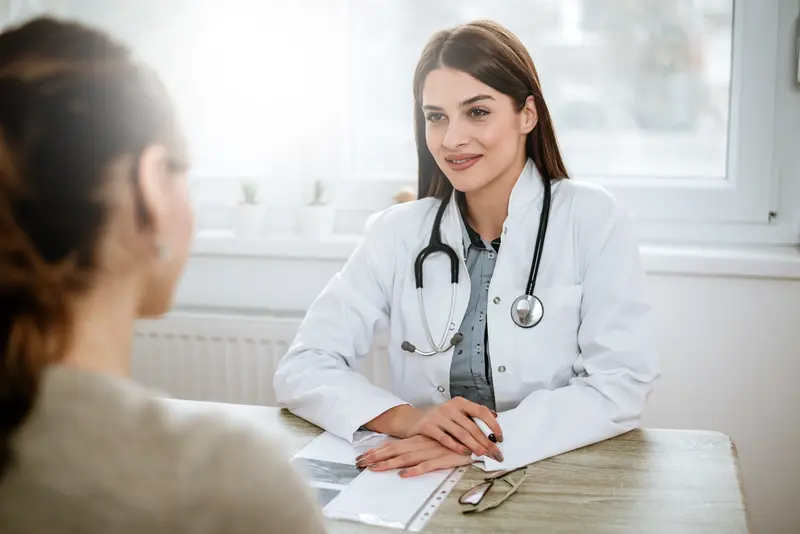 We make it easy.
Healthcare doesn't have to be difficult. We're constantly finding ways to make it easy so that you can get Better and stay that way.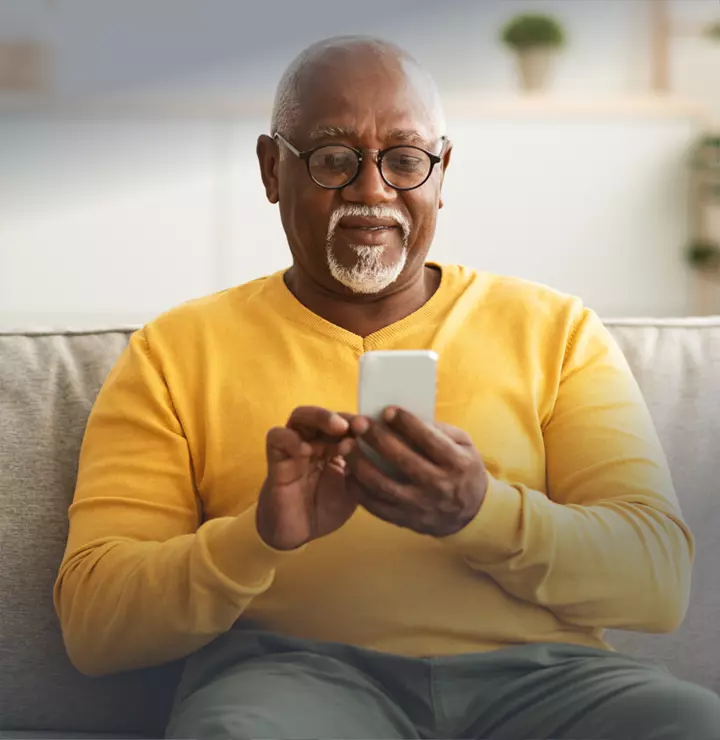 Better

tools make it easier
We all have different healthcare needs. Handle them your way with the MyBSWHealth app. Download the app today and take a hands-on approach to your healthcare.