Your care, all in one place
It's right here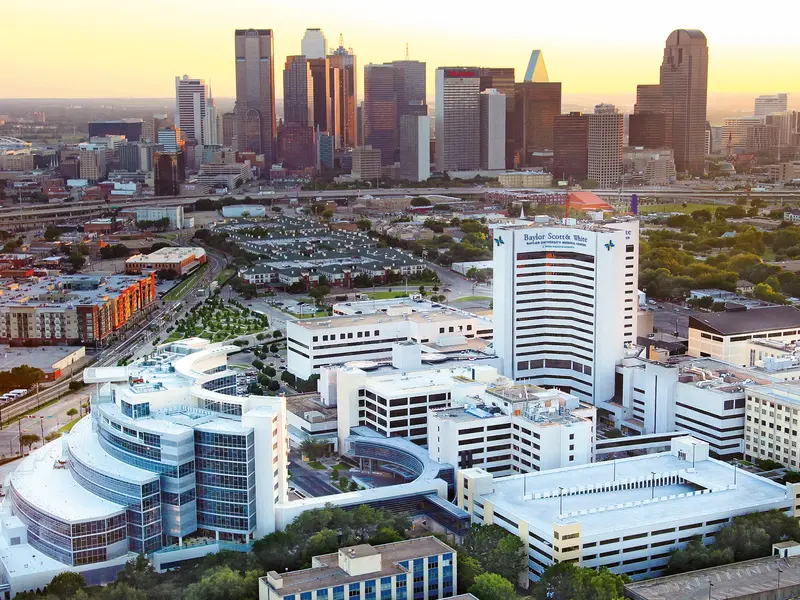 Care where you need it
When something feels off or you're unsure where to turn, you have a team nearby with the expertise to care for you. Take it from others in our community who got all the care they needed right here in Dallas.
From routine checkups to the most complex health concerns, you'll find care made for you at Baylor University Medical Center.
Talk to a dedicated Baylor University Medical Center representative to make an appointment.
Care for all of you
When your care gets complicated, you want a team that's ready for it all. Hear how others found the right care—right here.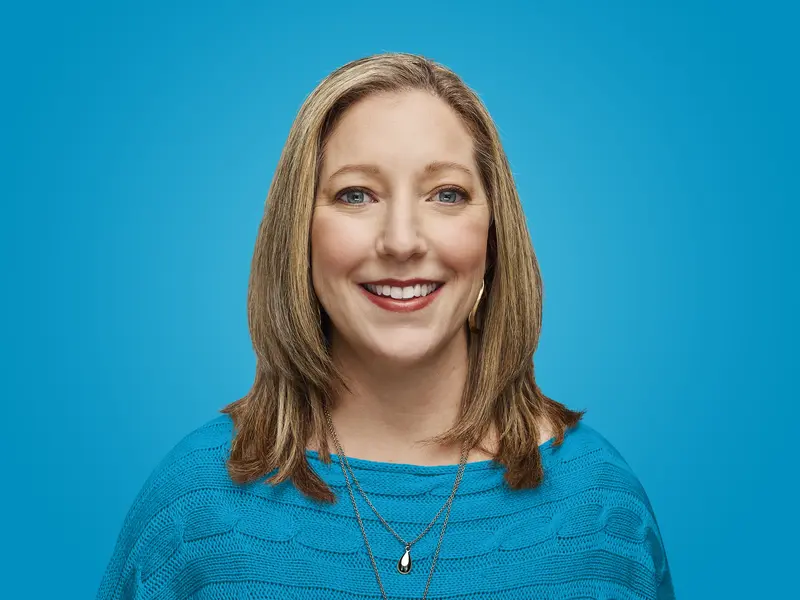 Rebecca Davison – Orthopedic surgery
Surgery had helped Rebecca Davison find relief from scoliosis for over 20 years. But in 2019, the pain came back. "I woke up after Christmas and could barely get out of bed," she says. "It was excruciating." At our spine and scoliosis center, imaging showed Rebecca needed a complex revision surgery to replace part of her previous surgical hardware.
"My doctor explained everything step by step," she says. "I felt so confident that he knew what to do and this was the right choice." The nine-hour surgery, known as a 360 procedure, allowed Rebecca's surgeon to access her spine through both the front and back to stabilize it. "This option wasn't around with my first surgery," she says. "It was a game-changer."
Now, Rebecca is back to a pain-free life—enjoying quality time with her family. While her surgery was complex, she says she wants others to know they don't have to just live with scoliosis pain. "It is fixable, and you can do this," she says. "The quality of life after is so much better than before."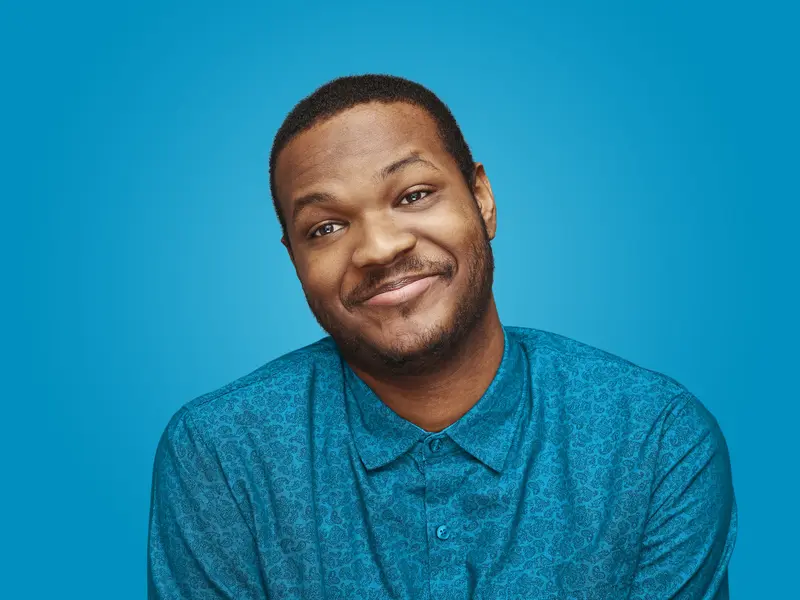 Javon Johnson – Orthopedic cancer
As a high school senior, Javon Johnson enjoyed being active—skateboarding and serving as the manager for the soccer team. Then, he started getting a sharp pain in his leg when moving around. With his annual physical coming up, his mom encouraged him to bring up the pain with his doctor. "My doctor decided to set up a biopsy," he says. "That's when I found out I had cancer."
Javon had osteosarcoma, a type of bone cancer. The first provider he saw recommended an amputation from the knee down. Instead, he got a second opinion from a specialized orthopedic oncology care team at Baylor University Medical Center. His new treatment plan included chemotherapy, surgery to remove the cancer and reconstruct his leg, and three follow-up surgeries to help his leg move better.
Now, Javon is cancer-free and doing physical therapy to continue to improve. "I'm working on building up strength, and my goal is to walk again without crutches," he says. While his journey isn't over, he is thankful for his mom, friends and medical team who are always by his side. "It does get tough, but everyone has looked out for me," he says. "When you need something, they've got you."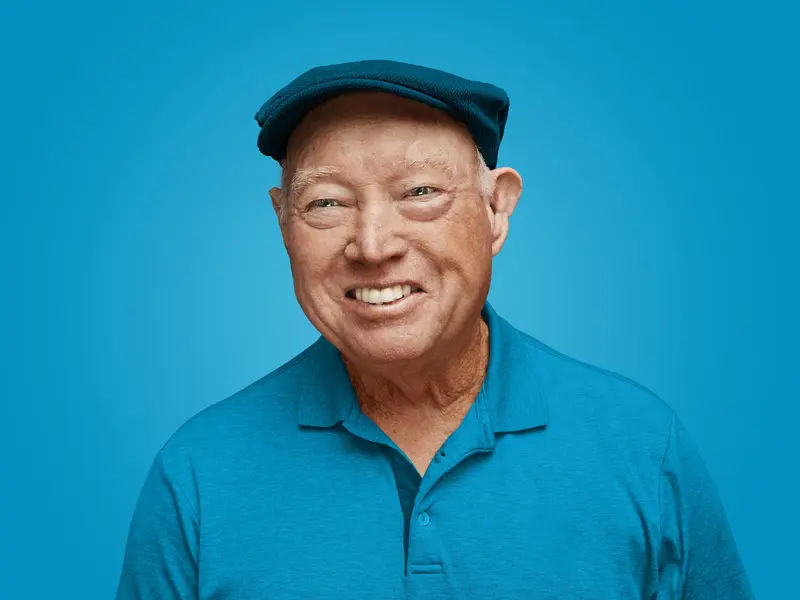 Walter Dupree – Kidney cancer
With a history of cancer in his family, Walter Dupree kept up with his checkups. At a visit to his urologist for a routine screening, he mentioned some pain on his right side that might be a kidney stone. Instead of a stone, a CT scan revealed a tumor in his left kidney. "I had no pain or symptoms on my left side," Walter says. "It was a miracle that they found it."
Because the tumor hadn't spread beyond his kidney, Walter was able to beat cancer with a single surgery. His surgeon removed his entire left kidney using a minimally invasive approach. While he had been in the hospital before, it was his first time at Baylor University Medical Center. "I don't think I'd go anywhere else now," he says. "The care was absolutely wonderful."
Today, Walter says he's doing great and stays active with his favorite hobbies—hunting, fishing and golfing. He also continues to have follow-up tests and care with his medical team to keep his health in check. "I'm blessed with a very proactive doctor," he says. "He keeps a constant check on me."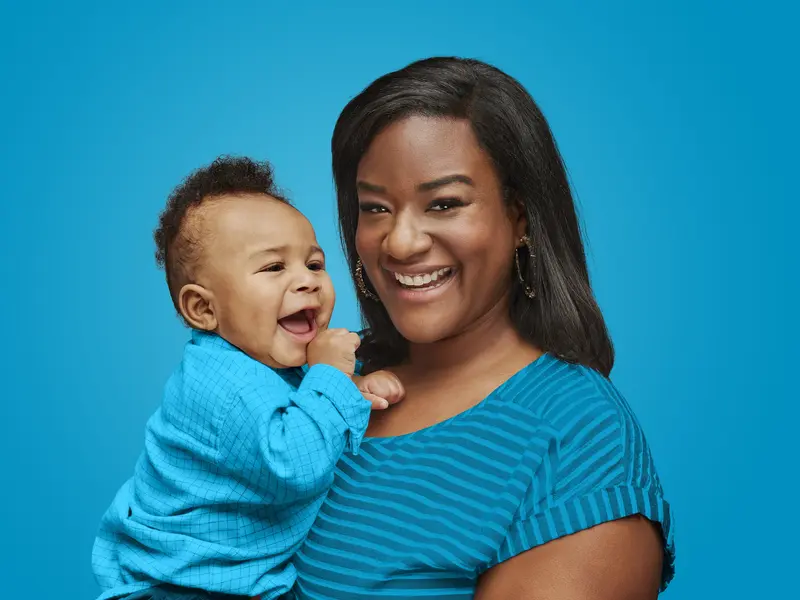 Allison Steen – Labor and delivery
Allison Steen and her husband, Trenton, were thrilled to be expecting their first child—a baby boy. She took an online childbirth class, created a birth plan and made her delivery room playlist. But when Allison went in for an induction due to a history of high blood pressure, her labor didn't progress as planned.
"The team explained my options so I could make the best decisions for my family," she says. "They assured me it was going to be OK." After over 24 hours, Trenton Jr. "TJ" was born. He spent four days in neonatal intensive care, where Allison continued to feel informed and involved. "The nurses were angels on earth," she says. Today, TJ is a healthy, active infant who is "a light and a joy."
Even with the ups and downs of having a baby, Allison is grateful for the way our care team supported her through every step. "I want other women in my community to know that you can have a great journey even when things don't go your way," she says. "Finding a medical team that you trust can help you have a positive outcome too."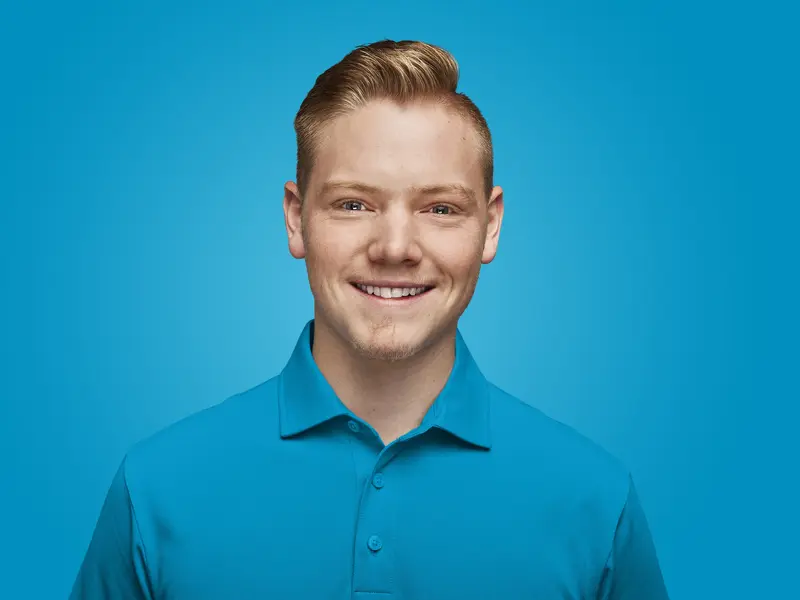 Landon Wyrick – Cardiology
It was a normal Sunday for 20-year-old Landon Wyrick. After church, lunch and some errands, he went for a run. While he had a minor heart rhythm condition, known as SVT, it had never stopped him from staying active. But during this afternoon run, he suddenly collapsed. Bystanders called 911, started CPR and prayed. "If it wasn't for them, I wouldn't be here," he says.
Landon woke up two days later at Baylor Scott & White Heart and Vascular Hospital – Dallas. There, doctors diagnosed him with Wolff-Parkinson-White Syndrome—which causes rapid heart rhythms and can lead to cardiac arrest in rare cases. To correct the electrical signals in his heart, Landon had a cardiac ablation. "Looking back, it's very humbling," he says. "By the next Sunday,
I was back at church and then back to work on Monday." Today, Landon enjoys traveling, being outdoors, and spending time with family and friends. And he's been cleared by his care team to start running again. "For a while, I didn't run," he says. "But the fact that the doctors are confident enough in my treatment to say that I can run again encourages me."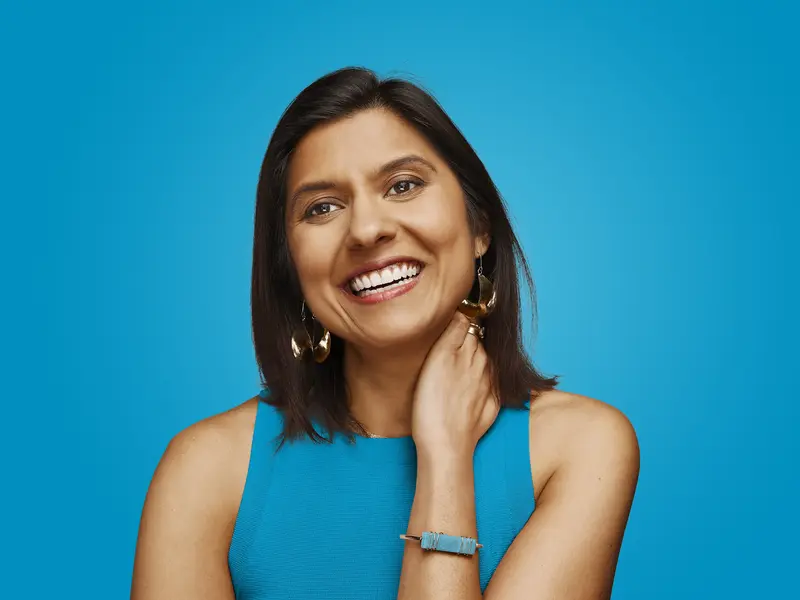 Areebah Ajani – Digestive disease
When Areebah Ajani started having abdominal pain, months of diarrhea, bleeding, and fatigue, she was diagnosed with ulcerative colitis. This autoimmune condition causes immune cells to attack the colon, triggering inflammation and ulcers. "It was debilitating," she says. "I couldn't make plans, and there was no clear path forward."
Initially, her treatment included steroid medications and elimination diets—at times cutting out gluten, dairy, raw vegetables, legumes, meat, caffeine, alcohol and more. "It wasn't realistic or sustainable," she says. But then she moved to Dallas, where she was referred to a doctor on the medical staff at Baylor University Medical Center. "He laid out all of the options and put me in charge of the decision," she says. "He was very sensitive to my quality of life."
Areebah now has monthly biologic infusions to manage her colitis and feels confident that her team will help her maintain her health even as her care needs change. She also wants to normalize talking about digestive health for others. "Sometimes it can feel like colitis is quietly taking over your life. But if you can make the time to find the right balance of medical care, lifestyle changes and a community of people to support you, then you can regain your freedom," she says. "And there are more resources now than ever before to help."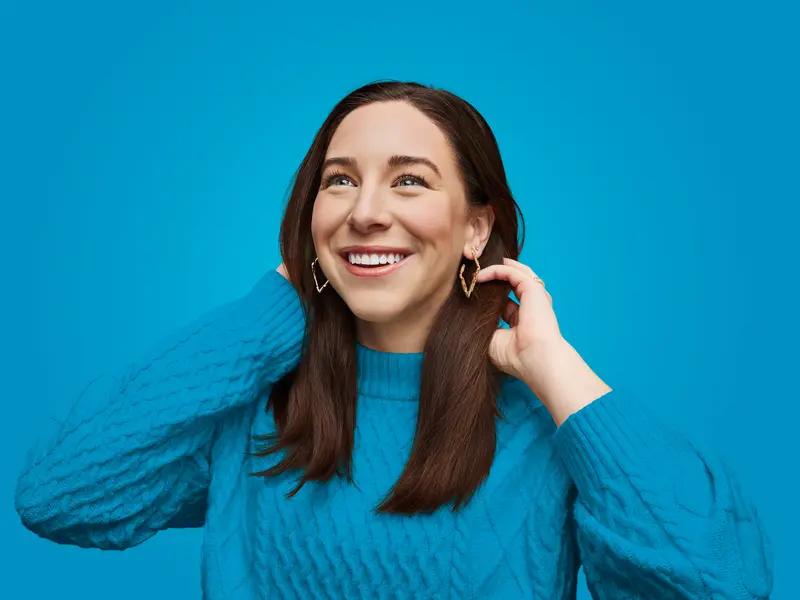 Amanda Shoultz – Abdominal cancer
When 29-year-old Amanda Shoultz started gaining weight in her abdomen, she thought it was a natural part of getting older. Diet and exercise changes didn't help. And then she started getting digestive issues—and comments about her stomach. "I can't tell you how many times I was asked if I was pregnant," she says. "That made me make an appointment with a specialist."
Amanda visited a GI doctor, where several tests came back normal. It was a CT scan that finally gave her answers. "Within hours of my CT, my doctor called me and said you have a tumor," Amanda says. The rare cancer, called liposarcoma, had likely been growing gradually for years. Her care team quickly scheduled surgery, and the next week, they removed the 17-pound, 13-inch-wide tumor from her abdomen.
Over a year later, Amanda is back to normal life. She's thankful she advocated for herself and had a health team that listened to find the source of her symptoms. "Sometimes, it is weight gain, but sometimes, it's more serious," she says. "Ignoring it could have been a life-or-death decision. Be aware and see your doctor when something is off."
The care you need at home in Dallas
With so many areas of expertise all in one place, it's easy to find care that fits your needs. Get to know more about your options and find a specialist at Baylor University Medical Center.