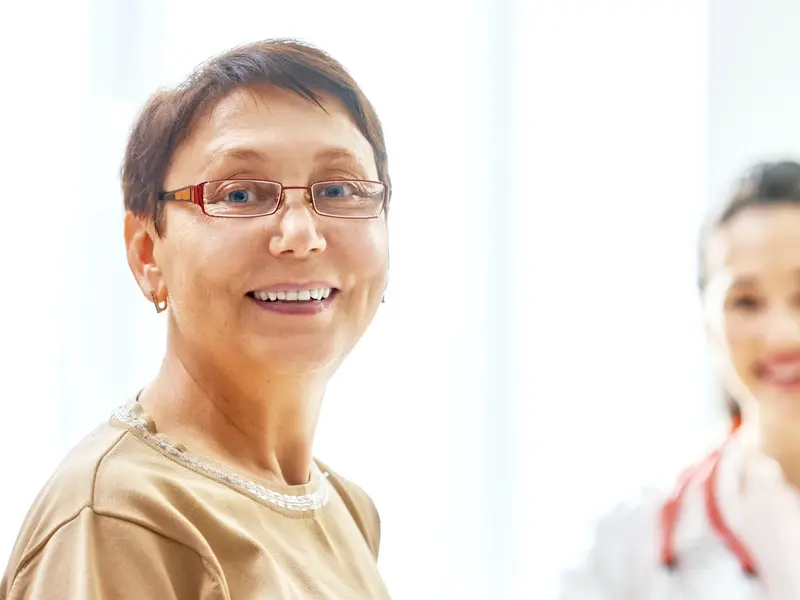 Quality cancer care and support every step of the way
When you or a loved one is diagnosed with cancer, you want quality, compassionate medical care close to home. With experienced doctors, advanced technology and personalized care, the team at Baylor Scott & White Medical Center – Irving has the training and expertise to help you fight the biggest battle of your life. Our Accreditation with Commendation by the Commission on Cancer and by the National Accreditation Program for Breast Centers demonstrates that we are committed to offering every significant advantage in your battle against cancer.
From preventative screenings to diagnosis, treatment and support services, Baylor Scott & White Medical Center – Irving offers quality programs across the continuum of cancer care. We provide advanced therapies to treat cancer in a supportive environment with resources available to meet every aspect of our patient's needs.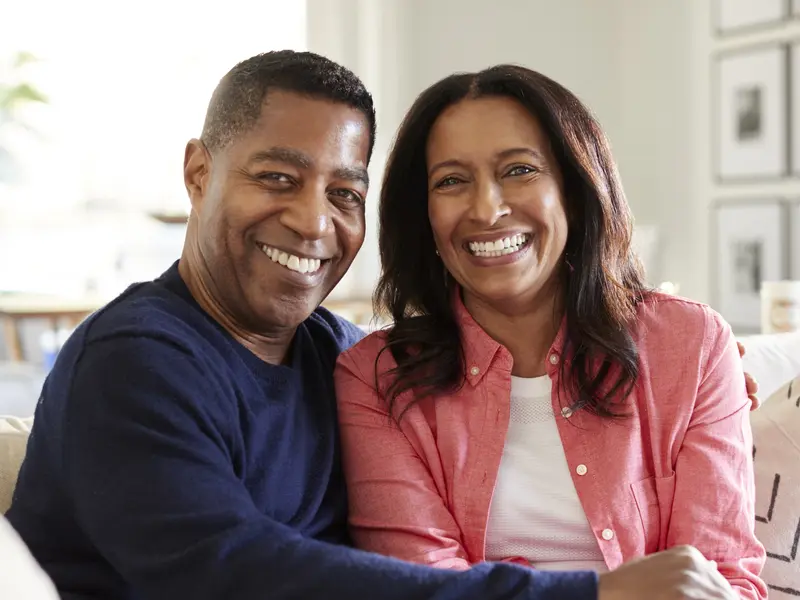 Cancers treated
Baylor Scott & White – Irving has programs and specialists to diagnose and treat a variety of cancers, while providing service that makes managing a serious disease easier.
Radiation therapy
Quality treatment for cancer doesn't have to be invasive. Radiation therapy at Baylor Scott & White – Irving may be the most effective, least disruptive way to treat some types of cancer, or it may be used in addition to other treatments.
Radiation therapy uses strong beams of energy to eliminate cancer cells or prevent them from growing. The goal is to treat cancer while minimizing damage to healthy tissue.
The specialists at Baylor Scott & White – Irving have the experience and tools to determine which form of radiation therapy is right for each individual patient, and whether or not the therapy should be used in conjunction with surgery or chemotherapy.
Baylor Scott & White – Irving offers different kinds of technologically advanced radiation therapies:
Intensity modulated radiation therapy (IMRT)

IMRT is an advanced, precise form of radiation therapy that delivers higher doses of radiation to the tumor and lower doses to nearby healthy tissue. IMRT allows patients to receive more concentrated radiation each day, potentially shortening the overall treatment time and improving treatment success. Some patients also experience fewer side effects during IMRT than more conventional treatment.

The radiation is delivered by a linear accelerator equipped with a multileaf collimator which helps to shape or sculpt the beams of radiation. The machine producing radiation can be rotated around the patient so that beams can be delivered from the best angles. Carefully planned and precisely manipulated beams conform as closely as possible to the shape of the tumor.

IMRT planning is done using sophisticated computer software that shapes the radiation dose to what the radiation oncologist specifies. Treatment is planned using 3D computed tomography (CT) images of the patient in conjunction with computerized dose calculations to determine the dose intensity pattern that will best conform to the tumor shape. Instead of radiation coming out of the machine via a single beam, IMRT uses as many as 80-120 sliding metal leaves to shape the beam to fit the specific shape of the tumor or treatment site. The beam is actually composed of thousands of tiny beamlets. The metal leaves and manipulability of the beam prevent radiation from getting to nearby healthy tissue.

Although IMRT is primarily used to treat tumors in the brain, head and neck, nasopharynx, breast, liver, lung, prostate and uterus, this new technology is not always appropriate or necessary for every patient and/or type of cancer.

Image guided radiation therapy (IGRT)

IGRT, or image guided radiation therapy, is a form of radiotherapy using X-ray imaging during treatments to locate and focus dosing beams more precisely on tumors. IGRT brings scanning and radiation equipment together to permit the doctor to see the area of the body almost simultaneously while treating.

Prior to IGRT, physicians were unable to know the daily position of the tumor or tissues. With IGRT, more frequent imaging just prior to daily treatment enables physicians to pinpoint the position of the tumor and the surrounding normal tissues just as they are at time of treatment. With these more defined targets, patients can receive higher, more precise doses of radiation for better control of cancer and minimal effect to surrounding, normal tissues.

IGRT also enables doctors to make real-time adaptations to the treatment plan. The high-quality images of the tumor or treatment area obtained at the time of treatment allow clinicians to quickly reposition the patient as needed on the table. 3D cone beam CT images give clinicians a clear view of the tumor site and surrounding bones, organs and soft tissue. With IGRT, radiation oncologists no longer need to treat a relatively large margin of healthy tissue around the tumor, but can minimize the amount of healthy tissue exposed to the treatment beam.

Stereotactic radiosurgery (SRS)

Stereotactic radiosurgery (SRS) is a highly precise form of radiation therapy initially developed to treat small brain tumors and functional abnormalities of the brain. Despite its name, SRS is a non-surgical procedure that delivers precisely-targeted radiation at much higher doses, in only a single or few treatments, as compared to traditional radiation therapy. This treatment is only possible due to the development of highly advanced radiation technologies that permit maximum dose delivery within the target while minimizing dose to the surrounding healthy tissue. The goal is to deliver doses that will destroy the tumor and achieve permanent local control.

Although SRS commonly refers to a one-day treatment, physicians sometimes recommend multiple stereotactic delivered treatments. This is important for tumors larger than one inch in diameter as the surrounding normal tissue exposed to the single high dose of radiation must be respected and limited, and the volume of normal tissue treated increases proportionally to the tumor size. Delivering the radiation in a few sessions as opposed to one, can improve safety and allow the normal tissue to heal in between treatments. Therefore, fractionating the treatment allows for high doses to still be delivered within the target, while maintaining an acceptable safety profile. This procedure is usually referred to as fractionated stereotactic radiotherapy (SRT), and typically refers to the delivery of two to five treatments of focused radiation.

Stereotactic body radiation therapy (SBRT)

Stereotactic body radiation therapy (SBRT) is a similar procedure to brain stereotactic radiosurgery and radiotherapy, except it is used on tumors outside the brain (extracranial), generally in the lungs, liver and spine. SBRT is an emerging treatment for lung cancer in patients who are not candidates for surgery.

SBRT uses highly accurate imaging to deliver precise, high dose radiation (either in a single dose or in a small number of high-dose fractions) to areas located close to vital organs/anatomic regions or areas with substantial normal organ motion inside the body. SBRT involves patient immobilization and image-guided radiation therapy (IGRT). The technologically advanced imaging techniques used in this treatment can predict tumor motion and guide the dose to the tumor site, ensuring safe and effective cancer treatment.

Respiratory gating is used in some instances when treating with SBRT. In certain locations of the body, such as the lungs and abdomen, tumors can move as the patient breathes, making it difficult to accurately deliver radiation therapy to these tumors. Respiratory gating solves this problem by timing the radiation treatment to an individual's breathing pattern, targeting the tumor only when it is in the best breathing phase. This approach decreases amount of normal tissue receiving radiation, thus reducing complications and side effects, while using higher doses and achieving better outcomes.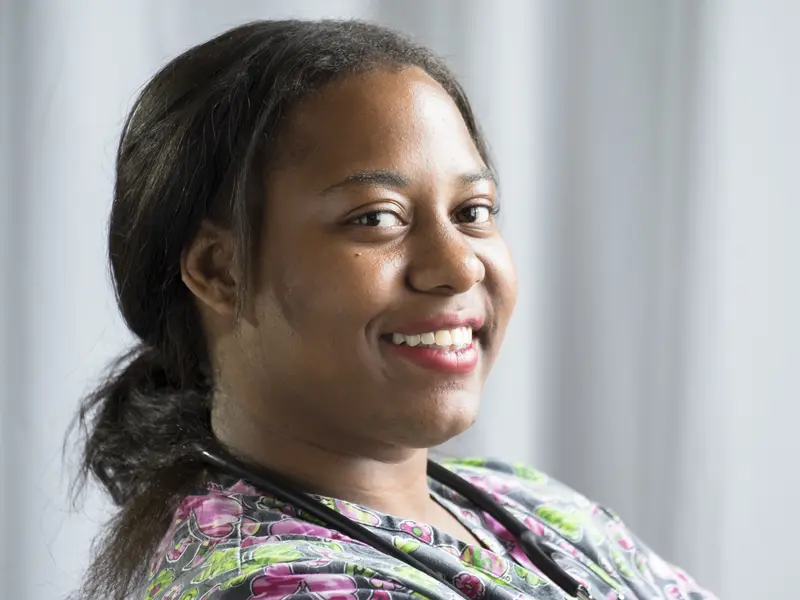 Oncology nurse navigator
Baylor Scott & White – Irving has an Oncology Nurse Navigator available to all newly diagnosed cancer patients and their families free of charge. The Oncology Nurse Navigator is an oncology certified-nurse who is the single point of contact for patients, family members, physicians and caregivers throughout the continuum of cancer care to survivorship. The navigator serves patients and their families by helping them:
Understand the diagnosis, treatment options and care plan goals
Schedule tests and consultations with a team of healthcare professionals
Navigate the maze of doctor's offices, hospital units and outpatient treatments
Find support organizations and other resources, including the American Cancer Society's Look Good, Feel Better program.
Please give us a call if you would like more information or would like to speak to the Oncology Nurse Navigator at Baylor Scott & White – Irving,
Our Irving Breast Center team are expert at detecting, diagnosing and treating breast cancer and providing outstanding care for you.
Our patients receive immediate, personal attention, including same-day biopsy appointments when possible.
The way we care for patients is different. Our team of specialists' work together to treat the cancer and care for you.
Our Irving cancer care team includes:
Breast imaging specialists
Medical, surgical, and radiation oncologists
Pathologists
Plastic surgeons
Dietitian
RN nurse navigator
Other healthcare professionals
We work together as a multidisciplinary team to offer comprehensive resources, such as mammography, diagnostic testing, treatments, genetic counseling and other cancer care services near you.
The Skin Cancer Center at Baylor Scott & White Medical Center – Irving combines the expertise of dermatologists, medical oncologists and surgical oncologists to provide a destination for the screening, evaluation and treatment of malignant skin conditions.
Our team of experts has a steadfast commitment to excellence in the prevention, early detention and treatment for patients with skin malignancies. From the moment you choose Baylor Scott & White – Irving for cancer care, patients are connected with an oncology nurse navigator who will partner with them every step of the way.
The specialists at the Skin Cancer Center use advanced techniques to provide expert care for a variety of skin cancer, including:
Melanoma
Squamous cell carcinoma
Basal cell carcinoma
Cutaneous sarcomas
Merkel cell carcinoma
Dermatofibrosarcoma protuberans (DFSP)
Cutaneous T-cell lymphoma (CTCL)
Merkel cell carcinoma
A team approach
Every patient is unique and deserves a personalized plan of care. In close collaboration with primary care physicians, our multi-disciplinary team of experts engages in monthly cancer conferences to discuss, evaluate and recommend the best course of treatment for every patient. The care team at the Skin Cancer Center includes:
Skin cancer screening
Immunotherapy
Targeted therapy
Radiation therapy
Specialized surgeries, including sentinel lymph node biopsy
Plastic surgery
Clinical trials (depending on patient eligibility)
Support and education
Select a group right for you
Baylor Scott & White – Irving offers support groups and educational classes for those recently diagnosed with cancer or those in recovery. A few of the options include:
Choosing to Survive: First Monday Cancer Support Group
This Lunch-and-Learn group meets the first Monday of each month from noon to 1:00 PM in the Baylor Scott & White Charles A. Sammons Cancer Center – Irving. Cancer fighters, survivors and their family members and caregivers are welcome. The group covers topics including nutrition, fitness, support through the journey, cancer research, quality of life and survivorship. A light lunch is provided.
To register for this support group please call the Cancer Center at 972.990.4300.
Survivors on Purpose: Breast Cancer Support Group
Meets the fourth Thursday of the month from 6:00 - 8:00 PM at the Baylor Scott & White Charles A. Sammons Cancer Center – Irving. This support group was founded by breast cancer survivor Leslie Williams who knows firsthand the experiences one goes through with a triple negative breast cancer diagnosis. The group is designed to help women better understand the diagnosis and create a dialogue. This group will also learn more about participatory research and clinical trials, engage in face-to-face peer support and more.
To register for this support group please call 972.990.4300. For more information about the support group call Leslie Williams at 214.418.4001.