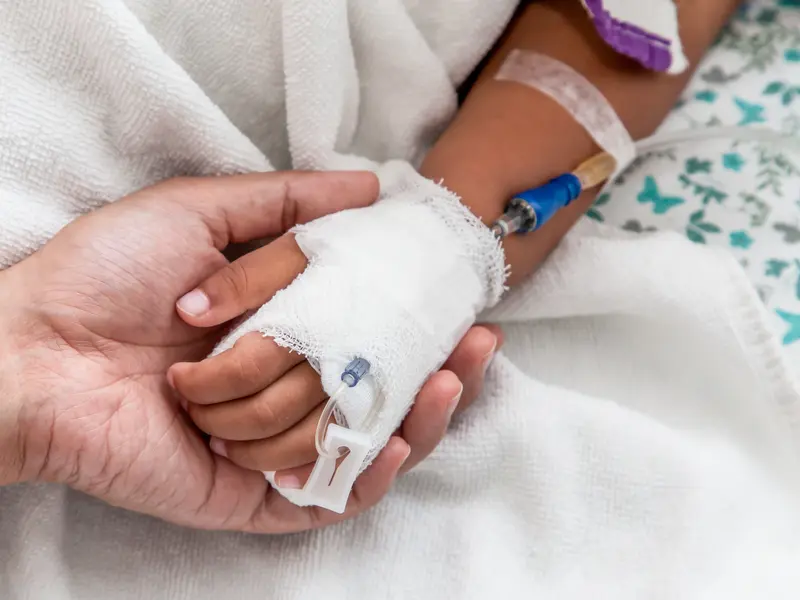 Advanced treatment for critically ill children
The pediatric critical care team at Baylor Scott & White McLane Children's Medical Center – Temple cares for children who are very ill or medically unstable. These situations may result from severe disease, infection or injury sustained from trauma, such as a traumatic brain injury.
Critically ill children stay in the Pediatric Intensive Care Unit (PICU), a dedicated area of the hospital with sophisticated technologies and highly trained staff who specialize in treating children in severe or critical conditions.
The PICU care team comprises intensivists, nurses, respiratory therapists, pharmacists, Child Life specialists, social workers, pastoral staff and dietitians – all working together to provide round-the-clock treatment for our young patients.
Our PICU services
Children in the PICU often have very complicated medical conditions that involve one or more pediatric medical specialties, such as pulmonology or cardiology. Our critical care specialists manage your child's care in the pediatric ICU, working alongside other physicians dedicated to your child's health. This ensures a coordinated, comprehensive treatment plan best suited to your child's needs.
Life-sustaining care
Our primary job is to stabilize your child's breathing, heart rate and other life-sustaining processes so that your child can heal. Many of our patients use machine assistance, carefully monitored by experts until they are strong enough to breathe independently.
Postsurgical care
If your child has a complicated surgery that requires breathing or other assistance after the procedure, they may be transferred to the PICU. This allows us to monitor your child and ensure their progress.
Pain management
Our pain management experts work to reduce the amount of pain your child may be feeling, usually with the help of medications.
Extracorporeal membrane oxygenation (ECMO)
Pediatric and neonatal ECMO is a temporary heart-lung bypass that allows critically ill newborns and children with heart and lung problems time to heal. This life-saving therapy is reserved for the sickest patients when no other options exist.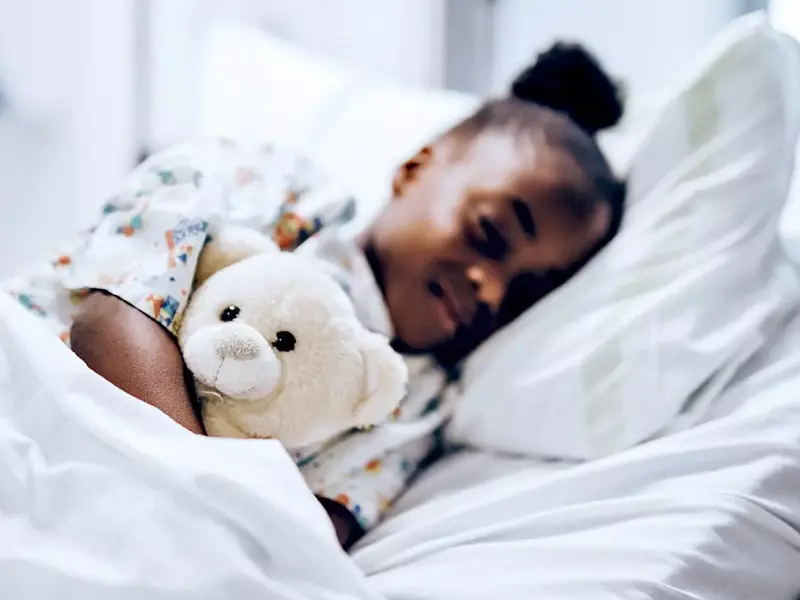 How your child is admitted to PICU
Once your child's doctor has determined that your child requires intensive care, the physician will contact Baylor Scott & White McLane Children's directly and speak to one of our pediatric intensivists over the telephone to arrange a transfer to the PICU.
Most patients are transferred to our pediatric ICU from an emergency room. This transfer is often accomplished by a specialized pediatric critical care transport team directed by the intensivist.