Specialized treatment for pulmonary hypertension
The Pulmonary Hypertension Center at Baylor Scott & White The Heart Hospital – Plano provides advanced diagnosis and treatment options for pulmonary hypertension. Our center provides one-on-one personalized care provided by staff specially trained in pulmonary hypertension treatment.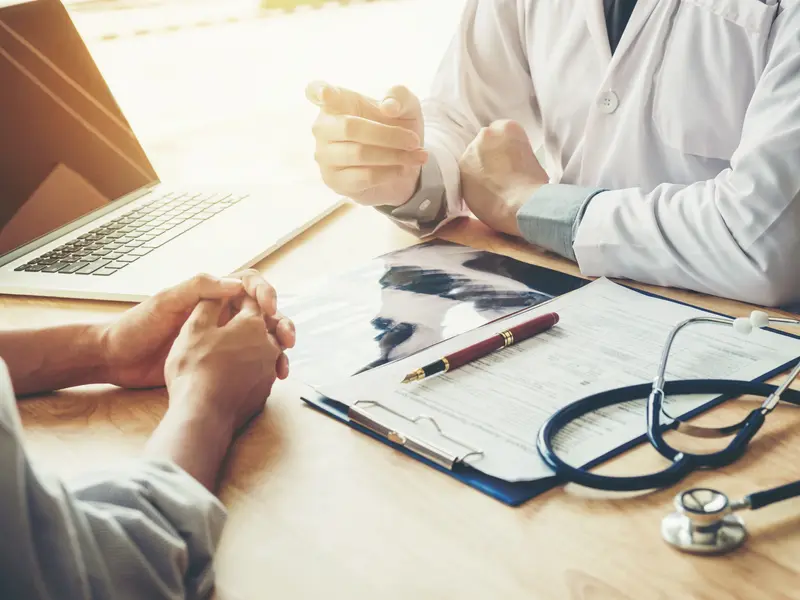 Who is at risk for pulmonary hypertension?
While pulmonary hypertension can affect individuals of all ages, races and backgrounds, some patients are more predisposed to develop the disease and pulmonary hypertension symptoms, including those with:
Rheumatological diseases
Blood disorders
Sleep disorders
Primary cardiac or lung disease combined with shortness of breath out of proportion to what would normally be expected
Our services
At the Pulmonary Hypertension Center, we take a multidisciplinary approach to care that provides expertise across a spectrum of physician specialties and access to innovative pulmonary hypertension treatments in Plano.
Services include:
Educational consultations for patients and their caregivers
Medication management for pulmonary hypertension symptoms for initial and established patients provided by clinical staff and pharmacists
Dietary consults with a registered dietitian
Social services and chaplaincy services
Our diagnostic procedures
Diagnostic procedures are used to confirm or rule out the diagnosis of diseases and conditions. These test help doctors create the right treatment plan for each individual.
Procedures include:
Specialized echocardiogram protocol
Cardiac Magnetic Resonance Imaging
Right-heart catheterization with vasodilation challenge
Pulmonary function test
Nuclear lung perfusion scans
Explore Baylor Scott & White The Heart Hospital
Discover the resources that set us apart from other heart hospitals. Here's what choosing us can do for you and your loved ones.