Sports medicine experts utilize the latest diagnostic equipment and technologies to help get you back in top form
Whether you're a starting athlete, your triathlon days are behind you or you just live life at full speed, comprehensive orthopedic care near you and for you is part of our game strategy at Baylor Scott & White Health.
Orthopedic sports medicine surgeons on the medical staff are skilled at treating and repairing all types of injuries, including an ACL tear or ACL injury, resulting from participating in sports or injuries that result from everyday life.
If you are experiencing knee, hip or shoulder pain, take our free knee pain assessment, hip pain assessment or shoulder pain assessment. It will help you determine next steps, if any, including which kind of orthopedic specialist may be most appropriate for you.
Orthopedic sports medicine conditions we treat include:
​​​​​​​​​​​​​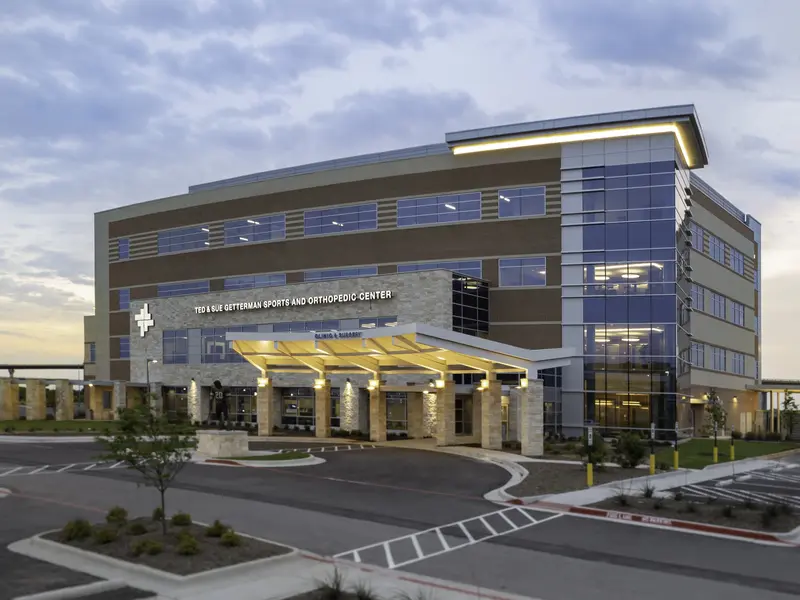 Baylor Scott & White Health's game-changing facility offers comprehensive sports medicine care in Waco
The Ted and Sue Getterman Sports and Orthopedic Center in Waco on the campus of Baylor Scott & White Medical Center – Hillcrest is a 106,000-square-foot, four-story freestanding orthopedic facility that provides multiple services under one roof.
The sports and orthopedic center in Waco features:
Diagnostic imaging offering advanced diagnostic radiology
A surgery center for orthopedic procedures, located conveniently in the same complex as medical practices and rehabilitation services
Physical rehabilitation with indoor and outdoor physical therapy areas
The Fusionetics Performance Health System
Expert advice from our blog
Scrubbing In® is a place where hands-on healthcare discussions are happening every day with the people whose own hands are on the front lines of patient care—the doctors, nurses and medical staff who are saving lives and advancing medicine.