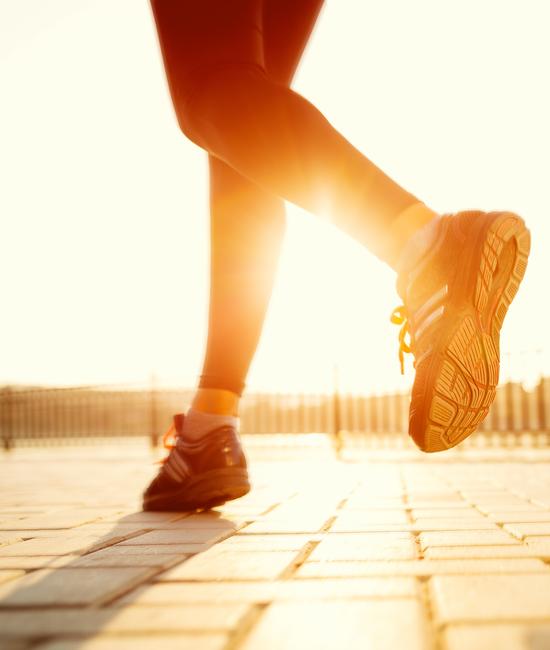 Sports medicine experts utilize the latest diagnostic equipment and technologies to help get you back in top form
Whether you're a starting athlete, your triathlon days are behind you or you just live life at full speed, comprehensive orthopedic care near you and for you is part of our game strategy at Baylor Scott & White Health.
Orthopedic sports medicine surgeons on the medical staff are skilled at treating and repairing all types of injuries, including an ACL tear or ACL injury, resulting from participating in sports or injuries that result from everyday life.
If you are experiencing knee or hip pain, take our free knee pain assessment or hip pain assessment. It will help you determine next steps, if any, including which kind of orthopedic specialist may be most appropriate for you.
Orthopedic sports medicine conditions we treat include:
​​​​​​​​​​​​​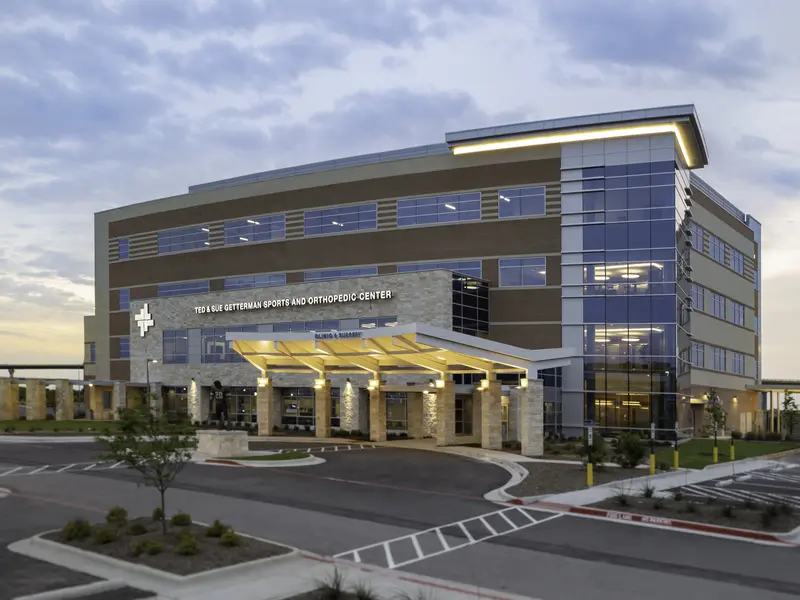 Baylor Scott & White Health's game-changing facility offers comprehensive sports medicine care in Waco
The Ted and Sue Getterman Sports and Orthopedic Center in Waco on the campus of Baylor Scott & White Medical Center – Hillcrest is a 106,000-square-foot, four-story freestanding orthopedic facility that provides multiple services under one roof.
The sports and orthopedic center in Waco features:
Diagnostic imaging offering advanced diagnostic radiology
A surgery center for orthopedic procedures, located conveniently in the same complex as medical practices and rehabilitation services
Physical rehabilitation with indoor and outdoor physical therapy areas
The Fusionetics Performance Health System
UIL healthcare scholarship recipients
Four junior and senior Texas UIL high school students who have an interest in a healthcare career were selected to receive $1,000 scholarship. They were nominated and selected for modeling the Baylor Scott & White Health values:
Serve faithfully
Act honestly
Never settle
Have a "we're in it together" attitude
Tyler has been an exceptional student and is salutatorian. Tyler has attended the Baylor Scott & White Children's Hospital Science Camp and continued last summer volunteering at the children's hospital. She has always had a passion for children and they seem to feel the way about her. Tyler is going to pursue a pre-med with an emphasis on Child psychology at The University of Arkansas in the fall. She wants to become a Child Psychologist and be able to help all ages of children. This graduation class is amazing and while dealing with the COVID-19 fallout, Tyler has shown great leadership. This young lady definitely is deserving of the Baylor Scott & White Health scholarship.

Kevin is a very talented student, his drive for his personal swimming skill and talent is a very unique and inspiring one. On top of that, his passion for wanting to be a pediatric cardiothoracic surgeon makes him one of the most outstanding and standout students ever, truly no one is like Kevin. He shows great interest in the medical community and shows great dedication in achieving his goals. His numerous interests in groups like the Robotic Team, Red Cross and Youth advisory, make him one of the most involved people I know. Kevin is an impeccable student, he is in three national honor societies, has a 3.9 GPA and is a part of the varsity swim team, as well as a club swim team. Kevin is also a leader, he has completed 150 volunteer hours for the Science National Honor Society, 16.5 hours for the Spanish National Honor Society, has completed over 300 volunteer hours at Carl R. Darnell Army Medical Center, and 52 hours at Casey Memorial Library.

During her high school career, Lanee has volunteered at food banks and helped with a blood drive. She is a member of NHS and works part-time while maintaining a high GPA. She is also a member of the softball team. Lanee continues to drive herself toward her goal of becoming a pharmacist and will graduate with her certificate. She possesses a caring heart and puts others in front of her.

Faith embodies the Baylor Scott & White values by serving her school, church and community. She acts honestly and with integrity when no one is looking. Her peers and teachers trust her. Faith gives every take 100% effort and doesn't settle for less; she challenges others to be the best they can be. And finally, she has the best attitude of being a team and showing we're in this together, whether it is a simple school group project or needs during COVID-19. Faith has been an honor roll student since junior high school. She works hard in her pre-nursing classes and was nominated captain of the cheerleading squad. She has also been an Athletic Trainer where she was able to learn valuable lessons related to medicine and sports. Her passion is nursing and will be attending Prairie View University for Nursing in the fall.
Expert advice from our blog
Scrubbing In® is a place where hands-on healthcare discussions are happening every day with the people whose own hands are on the front lines of patient care—the doctors, nurses and medical staff who are saving lives and advancing medicine.