Nationally ranked tri-athlete inspires her patients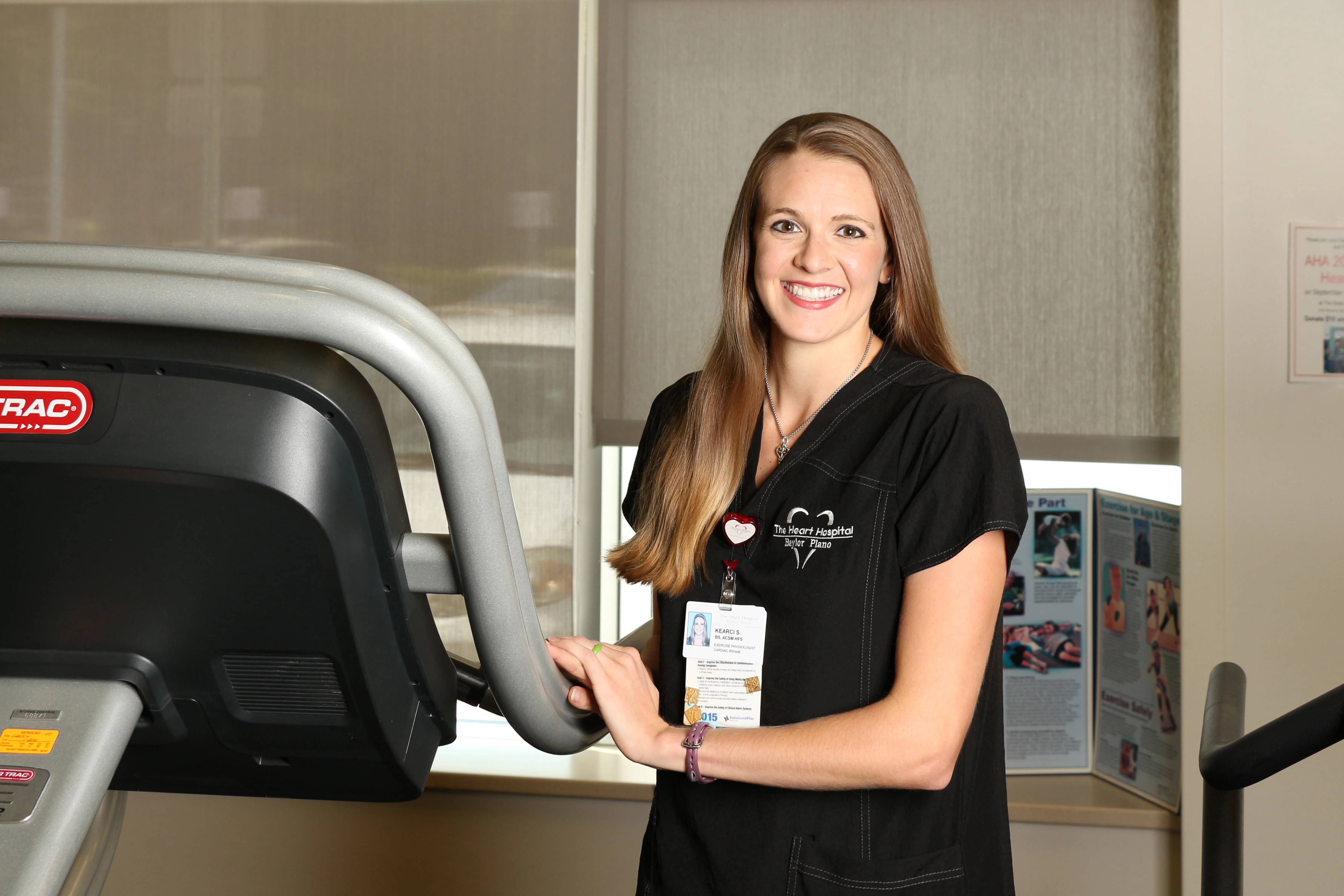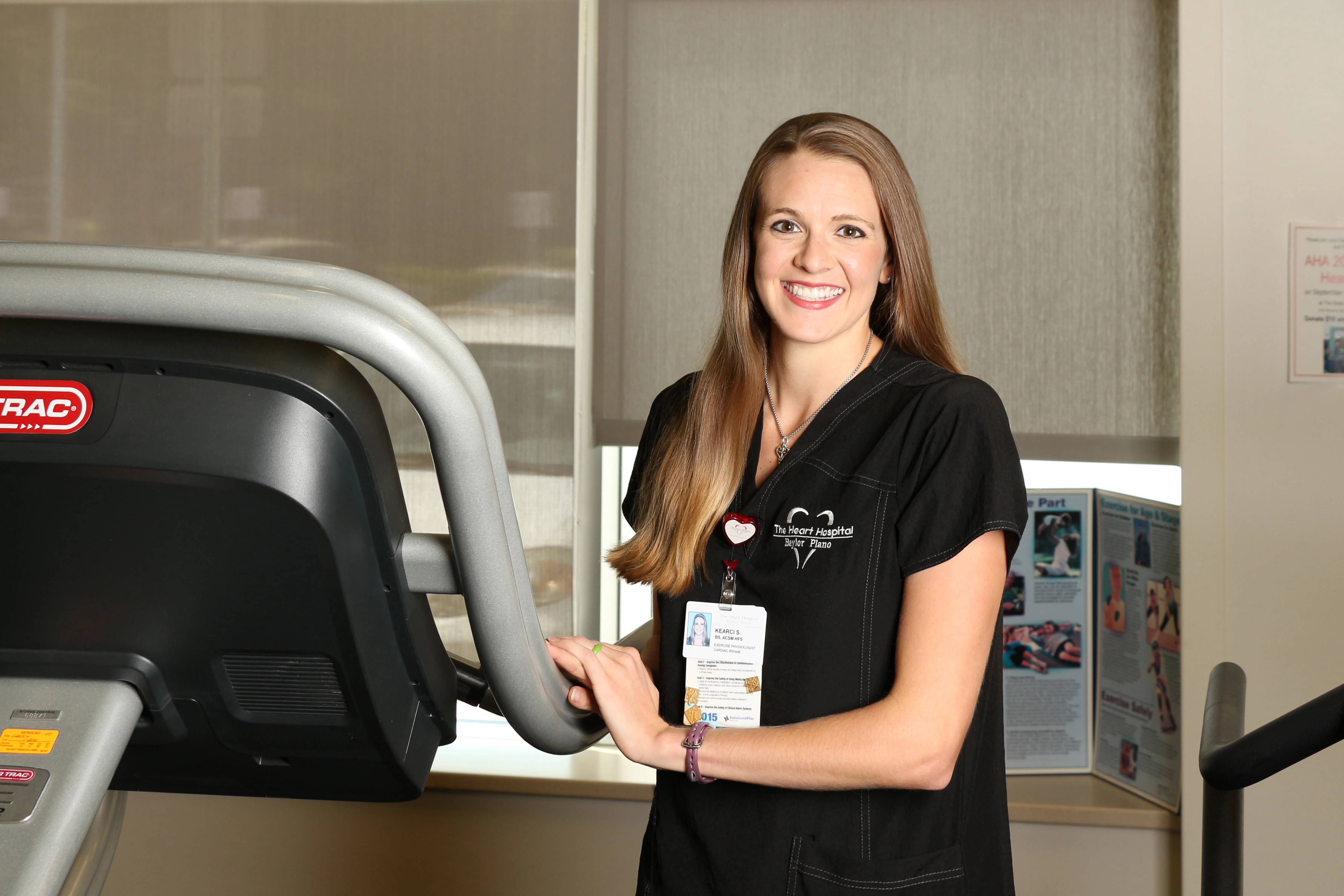 By profession, Kearci Smith is an exercise physiologist in The Heart Hospital Baylor Plano's cardiopulmonary rehabilitation program. Outside of work, she's a nationally ranked tri-athlete with her sights set on the 2020 Olympics.
Although the two worlds seem drastically different, Smith blends them well. Her work revolves around educating and motivating patients with heart and lung disease back onto a healthy lifestyle track: eating better, exercising, and stressing less.
"All of my patients have had an extreme health event in their lives," Smith said. "I like to be the part of their life that brings them back. I want to be the light at the end of the tunnel to bring them back to a more positive place."
Because her patients have experienced life-threatening illnesses, often unexpectedly, the idea of exercising can seem alarming to them.
Former cardiac rehab patient Kevin Kirksey approached his first session with some fear. "I was 58 years old and had just had triple bypass surgery," he said. Knowing he hadn't exercised in years, Kirksey didn't know what to expect in a cardiac rehab class.
"That team found a way to motivate me to motivate myself to do the exercise program," Kirksey said. Smith, in particular, encouraged him. "She motivated me to reach my goals as fast and efficiently as I could."
Through Smith, Kirksey figured out how to turn his cardiac rehab exercise – walking on the treadmill, lifting weights – into a game in which he could compete against himself.
"I'm a competitive person," Kirksey said. "Kearci shared with me her incentive of seeing other swimmers in the lap pool, and how she wanted to 'get to the wall first.' I still send emails to the cardiac rehab team, letting them know 'I'm getting to the wall first'."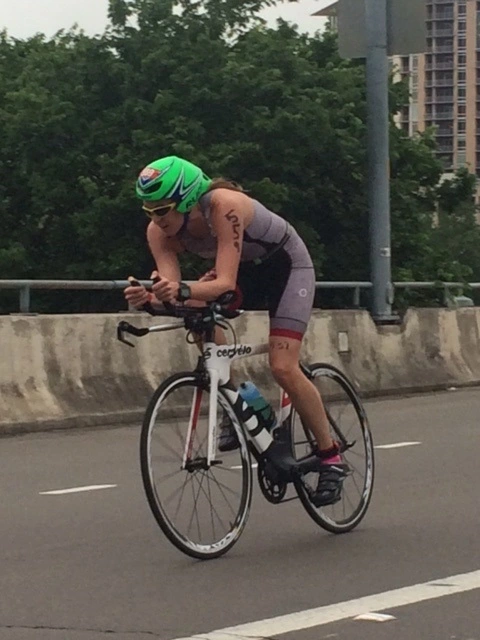 In September, Smith will take the first step in her Olympic quest, a dream she has had since childhood. Smith will travel to Chicago to compete in the ITU World Championship where, as a tri-athlete, she will compete in a 1500 meter swim, 24.8 mile bicycle race, and a 10K (6.2 mile) run. Her fellow competitors will be from around the United States, and even the world.
"Kearci is pretty modest about her national triathlete status," said Julie Dunagan, director of cardiopulmonary rehabilitation services, The Heart Hospital Baylor Plano. "She definitely motivates her patients when she talks about her workouts/training schedule. They see her during class and listen to her. I think they are inspired to work harder."
Kevin Kirksey would probably agree. Since completing cardiac rehab, he's lost 50 pounds and continues to walk on the treadmill seven days a week.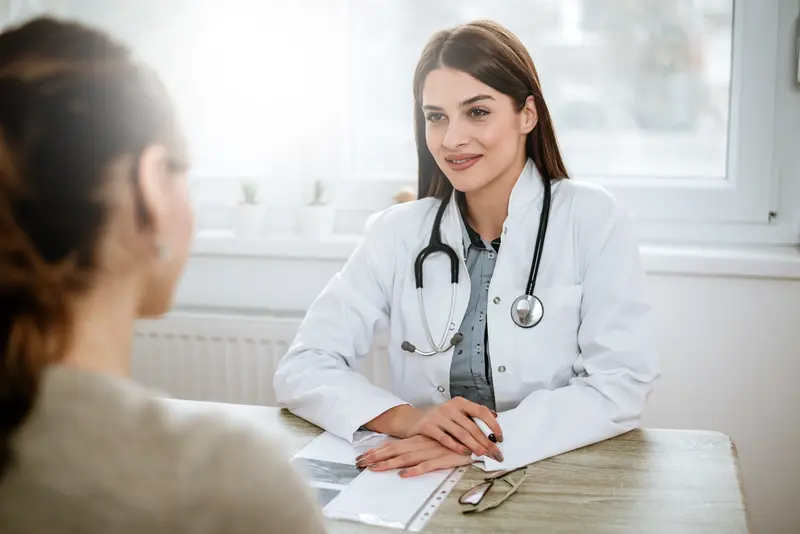 We make it easy.
Healthcare doesn't have to be difficult. We're constantly finding ways to make it easy so that you can get Better and stay that way.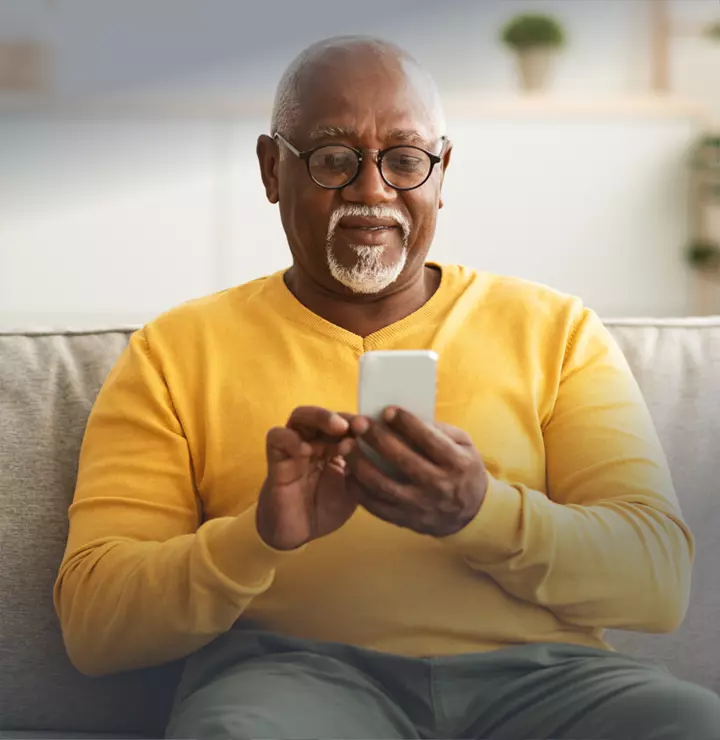 Better

tools make it easier
We all have different healthcare needs. Handle them your way with the MyBSWHealth app. Download the app today and take a hands-on approach to your healthcare.