Role reversal: Chief Nursing Officer thankful for second chance at life after sudden stroke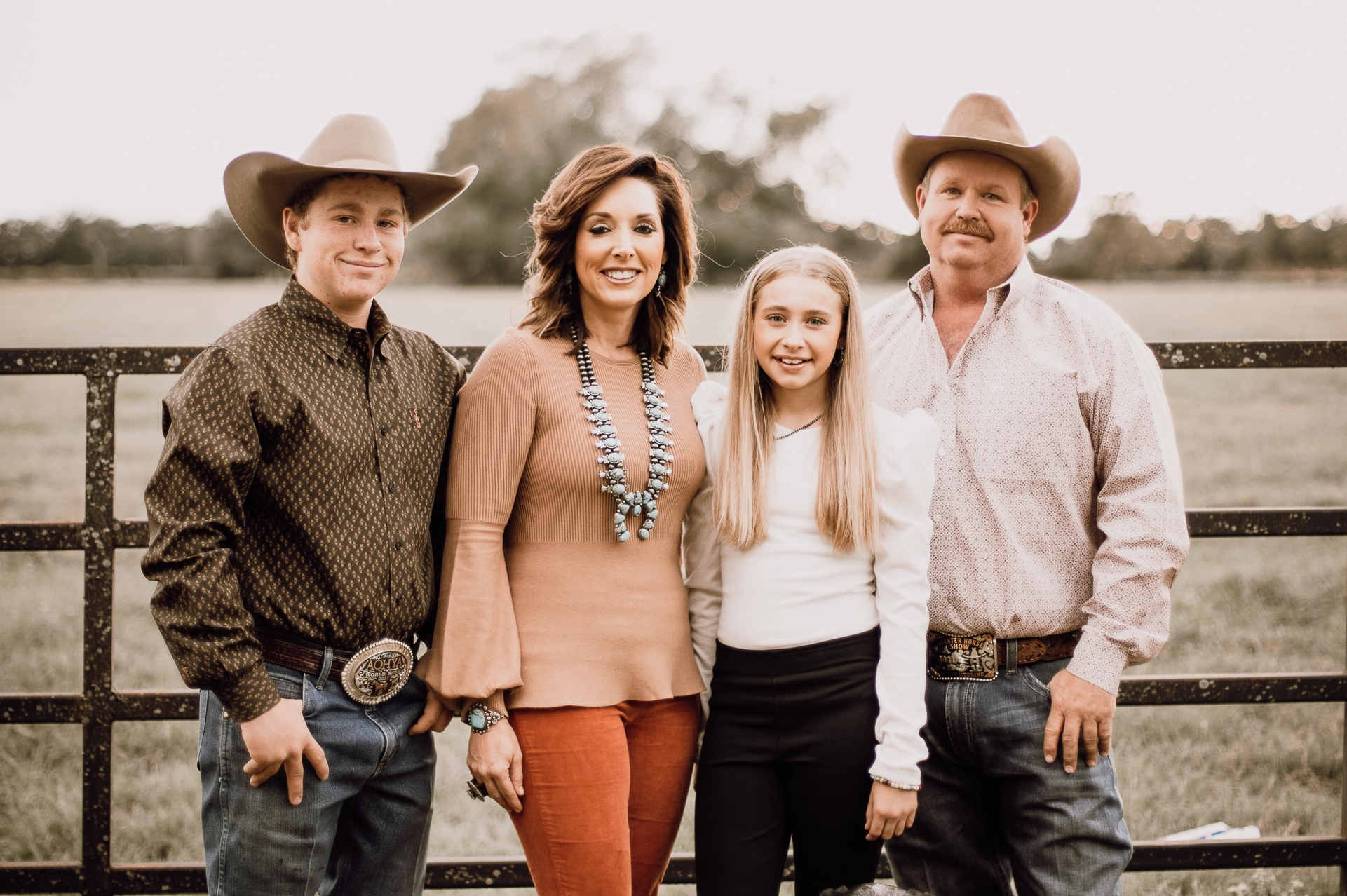 As Chief Nursing Officer for Baylor Scott & White – College Station Region, Amber Reed, MBA, BSN, RN, OCN, NEA-BC, isn't used to being the one whose life is on the line. She shares her story now as both a word of caution for others to take care of themselves and as a token of gratitude to the team who saved her life. This is Amber's story in her own words.
As a 44-year-old working mother, my own health is not something I worry about regularly, even though my job is in healthcare. My role as Chief Nursing Officer (CNO) for Baylor Scott & White – College Station Region means I get to invest in hundreds of nurses, department leaders and techs each day. I've served as CNO for over four years, leading through a pandemic, through seasons of great success and great difficulty.
I love working alongside my team and have confidence that they are among the best and brightest in their field. That's why when the roles were suddenly reversed and my health was on the line, I knew it would be okay.
My Friday morning started out pretty normal. I'd had a pounding headache the day before, but it seemed to be getting better and had calmed to a dull headache. I was certain it would alleviate as the day went on.
I spent the morning in Brenham before heading back to our College Station hospital, about 45 minutes away. As I drove down the highway, I started experiencing slight vision issues. I took note, but kept on, thinking it was just from the headache.
When I got about halfway, I noticed some more alarming symptoms. I was on the phone with a couple of people and thought I was speaking, but I could not make myself actually say the words I was trying to say. I was able to communicate that I needed to hang up.
As I pulled over to the side of the road, I noticed my left arm starting to go numb. I called my husband, who works as a firefighter in town, and described my symptoms. He told me he was on his way, at which point I also called 911 and described my situation and location.
Within the hour, I was at Baylor Scott & White Medical Center – College Station, being wheeled in by the Bryan Fire Department and passed on to my own team. I knew I was in good hands.
At this point, I was still in denial and not convinced I could be having a stroke. As the team interacted with me, and I attempted to answer questions like, "What is your birthday?" and "How old are you?" I slowly realized I was not as fine as I'd wanted to believe.
The physicians caring for me strongly advocated for taking TPA, the gold standard stroke treatment, so we decided to move forward with their recommendation. I took the medicine and was monitored closely for the next hour. I remember feeling myself gradually get better. The numbness in my left side slowly disappeared and I was able to verbalize my age and birthday within an hour of receiving the medicine.
This experience taught me to pay attention more often and be more transparent with those around me. I may not always be aware of something, but I need to listen to my teammates and sometimes even follow their lead.
I'm grateful I listened to my body, knew what warning signs to watch for and had a great team around me to step in when I was unable to provide my own care.
One of those team members who cared for Amber was Ana Jafari, RN. Here is Amber's story from Ana's perspective as an ER nurse.
We received a call Friday mid-day that our CNO, Amber, was being brought into our ER. I was immediately on high alert and my mind was flooded with questions. How bad is it? What will it be like to see our leader who is normally so strong in a place of vulnerability?
I was scared for her. I was scared for our teams who would shortly be seeing a different Amber from the one we knew. I knew immediately that I would take her case.
Thankfully, when she was wheeled in, I saw her smiling. I immediately jumped into nurse mode, asking her standard questions to determine if she was experiencing stroke symptoms.
After Amber's initial evaluation, my team determined she was a candidate for TPA, a medicine we give to stroke patients within their first three hours of symptom onset to dissolve any clots that may be causing the stroke.
There are some very small risks associated with giving TPA, so it's normally something we give patients time to talk through with their loved ones. I remember watching her talk this through with her husband and call her kids, thinking how easily it could've been me sitting in the bed weighing my options. We are close in age, have kids around the same age and work for the same team. There was no family history and overall low risk for a stroke. I wrestled with the question of what I would do if I were in her shoes.
I remember being amazed, watching the medicine work, and being so grateful that we have medicine like this available to help our friends, family and communities. It's a humbling thing to realize with all the training and experience in the world, we are not always in control of our own health.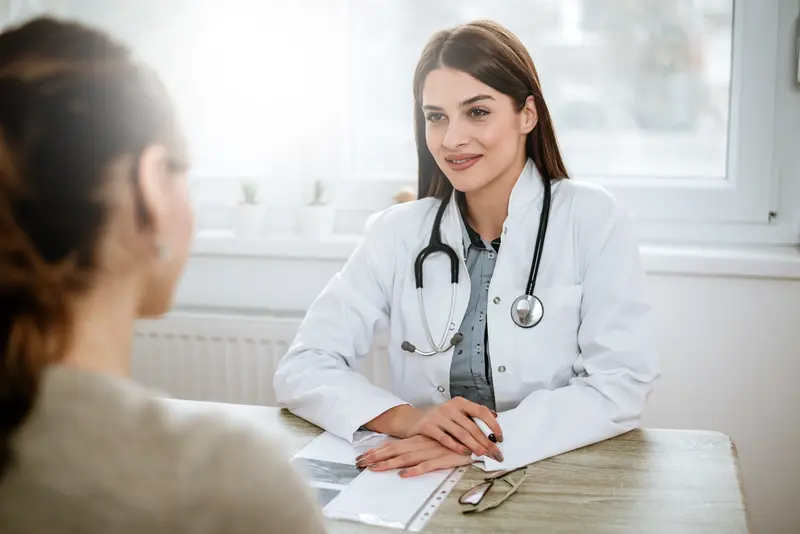 We make it easy.
Healthcare doesn't have to be difficult. We're constantly finding ways to make it easy so that you can get Better and stay that way.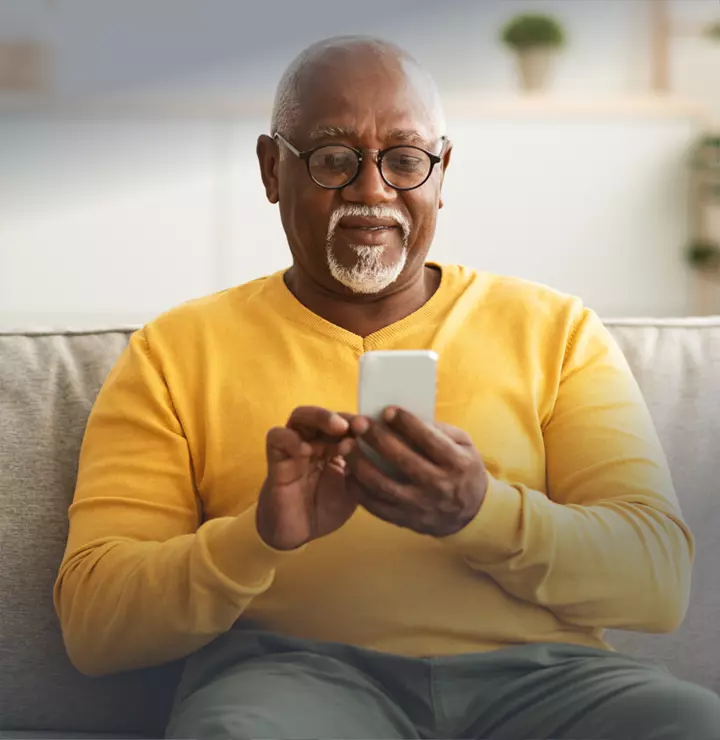 Better

tools make it easier
We all have different healthcare needs. Handle them your way with the MyBSWHealth app. Download the app today and take a hands-on approach to your healthcare.