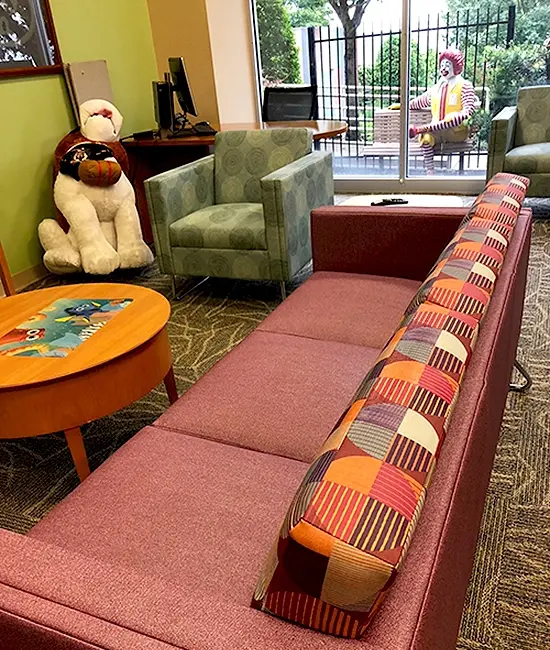 A daytime retreat for parents
The Ronald McDonald Family Room is a suite designed as a safe zone just for parents. Here, parents can unwind and recharge their batteries away from the traditional hospital environment while remaining close to their child.
At Baylor Scott & White McLane Children's Medical Center – Temple, the Ronald McDonald Family Room is conveniently located next to the front concierge desk on the first floor.
Our Ronald McDonald family room features
Kitchenette - includes a refrigerator, microwave, fresh coffee and snacks provided by family room supporters
Full bathroom - includes a shower and linens for those who can't make the trip home to shower
Laundry room - supplied with detergent and, for those who may not have a fresh change of clothes, a pair of scrubs
Lounge area - furnished with a sofa, recliners and a flat-screen TV
Computer workstations - equipped to help parents update family and friends on the status of their child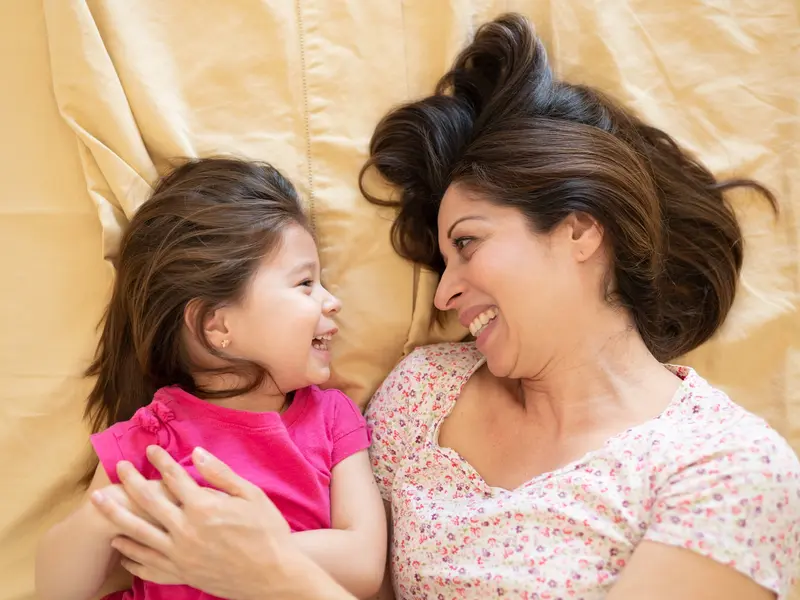 Overnight lodging at Ronald McDonald House
The Ronald McDonald House in Temple offers nearby housing to young patients and their immediate family members seeking treatment at the McLane Children's Hospital. It is a place for families to maintain a reasonably everyday life while the patient is undergoing treatment.
Supported by donations and operated independently, the Ronald McDonald House charges just $10 a night, though no one is turned away if they cannot pay. All that is needed is a referral from a social worker affiliated with Baylor Scott & White Health.