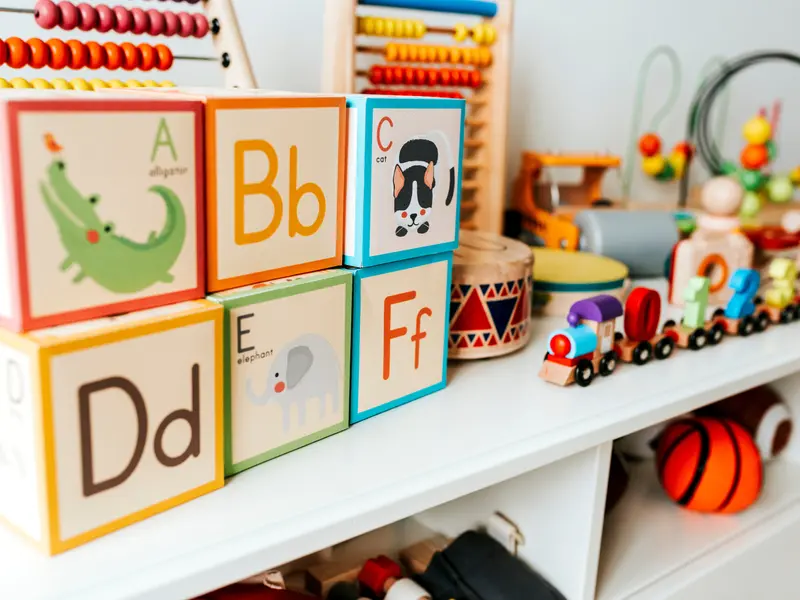 Donation guidelines for McLane Children's
Thank you for your interest in donating to help meet the needs of our patients and their families during their hospital stay.
Listed below are some guidelines that will help protect our patients. Your consideration of donating to provide items that will bring comfort and normalcy to our patients and families during a time of need is much appreciated.
General guidelines
Items are developmentally appropriate for the ages (0-18) served at Baylor Scott & White McLane Children's Medical Center
Here is our current Wish List. If you have questions or would like suggestions regarding appropriate items, please call the Child Life Department at 254.935.4185, and we would be happy to speak with you
We accept NEW toys, games, books, stuffed animals, cloth toys, quilts, blankets, etc. Used items will not be accepted.
Homemade items are accepted following our homemade donation guidelines
The NICU accepts homemade donations that follow our homemade donation guidelines for NICU
Donations must be safe for patient use with limited breakable parts
Please do not gift-wrap donated items
Food items are not accepted by the Child Life Department
Child Life department wish list
All donations must be brand new due to infection control and safety regulations. Please call the Child Life Department at 254.935.4185 or email ChildLife@BSWHealth.org to schedule your donation or if you have any questions.
*Denotes items of greatest need
Cleanable puzzles *
Infant mobiles (all plastic, preferably Nurture Smart)
Infant play mats*
Infant rattles and teethers (all plastic) *
Infantino products and toys *
Light-up toys
Musical crib soothers (all plastic, preferably Baby Einstein sea dreams soother)
O-ball products and toys *
Shape sorters and stacking toys *
Shatter-proof crib mirrors
Sound machines* (preferably Sound Spa on the Go)
Textured balls and toys
V-tech brand toys * (specifically, musical rhymes book)
Wooden peg puzzles (specifically, Melissa & Doug brand)
WubbaNubs/pacifiers

Pre-school & school-age children

Action figures *
Baby dolls * (preferably all plastic and multicultural)
Barbies
Disney toys *
Fisher Price brand toys * (specifically, Little People)
Hot Wheels and trucks
Lego sets (all sizes) *
Little Tikes brand toys
Magna-Tiles *
Musical toys
Plastic animals and dinosaurs
Plastic play food
Play tool sets
Playskool brand toys
Pretend medical kits *
Trains and accessories

Diaries and journals *
Earbuds and portable speakers
Handheld games
Legos for 12 years or older *
Make-up and nail polish kits
Personal hygiene items

Board Games
Card Games * (Specifically, UNO)
Standard Card Decks

Canvases (blank and pre-printed designs) *
Coloring books*
Colored pencils (all pack sizes) *
Crayons (all pack sizes) *
Crayola model magic
Foam art
Glue sticks/bottles
Individual art activity kits *
Jewelry art supplies
Kinetic sand
Markers (broad and thin) *
Play-Doh and Play-Doh toys *
Slime kits
Velvet posters
Wood & ceramic items to be painted/crafts
Teen-specific arts and crafts *

Adult coloring books
Advanced art kits
Color by sticker books
Sketchbooks

Books (English or Spanish)

Infants and toddlers: cloth/soft books, board books, and sound books
Pre-school: picture books
School-age: longer picture books, short chapter books
Teenage: longer chapter books, comic books
I Spy books

Other miscellaneous items

Bubbles
Fidget toys *
I-Spy Wonder Tubes & Find-It game tubes
Light spinners *
Puzzles (any piece amount) *
Rainmakers
Stress balls *
Stuffed animals *
Squishies
Donation form
Before delivering items, we ask that you complete a Gift-in-Kind form if your donation totals more than $250 and either email it to ChildLife@BSWHealth.org or bring it with you when you deliver your donation.
This form helps us keep track of donations as well as thank you for your generosity. We ask for an estimation of the price of items donated. For donations over $1,000, we ask for a receipt to be provided with the donation.
Delivery and drop-off
To schedule a donation drop-off, please contact the Child Life Department at ChildLife@BSWHealth.org or 254.935.4185.
Due to patient confidentiality and infection control, donated items are distributed by Baylor Scott & White McLane Children's Medical Center – Temple staff. Unfortunately, individuals and groups cannot distribute donated items to patients.
We typically do donations and drop-offs in the front lobby of McLane Children's Medical Center – Temple, across from the playground, at 1901 SW HK Dodgen Loop, Temple, TX 76502.