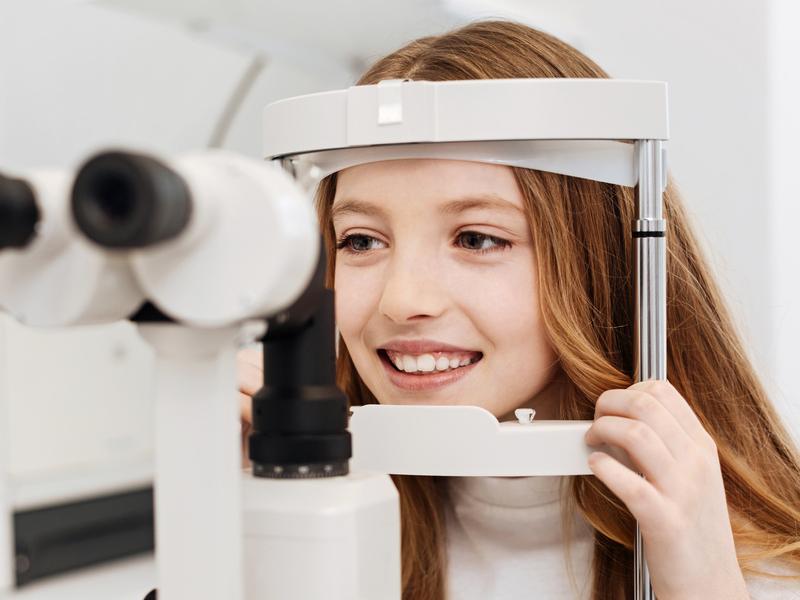 Comprehensive pediatric ophthalmology — from standard exams to treatment of complex eye disease
The pediatric ophthalmology team at Baylor Scott & White McLane Children's in Temple provides medical and surgical care of a child's eyes, depending on the young patient's needs.
As a child grows, vision changes may occur, or the same conditions that affect adults, such as cataracts and glaucoma, may appear. Some children may be at risk for eye disease or need vision correction, especially if born prematurely, experienced developmental delays or brain injury, or have a family history of eye disease.
Regular vision screenings are essential to ensure the normal functioning of your child's eyes.
Our pediatric eye specialists treat
Amblyopia or "lazy eye," an inability of one eye to see details (a primary cause of vision loss in children)
Strabismus or "crossed eyes," an ocular misalignment in which both eyes look at different things at the same time
Cataracts, an opacity of the lens that affects children's ability to see
Glaucoma, high pressure in the eye that can damage the optic nerve
Retinal tumors that may be benign or malignant
Corneal and external eye diseases
Oculoplastics
Retinopathy of prematurity
Simple refractive errors requiring glasses