After 2 heart procedures, WWII vet shares his incredible story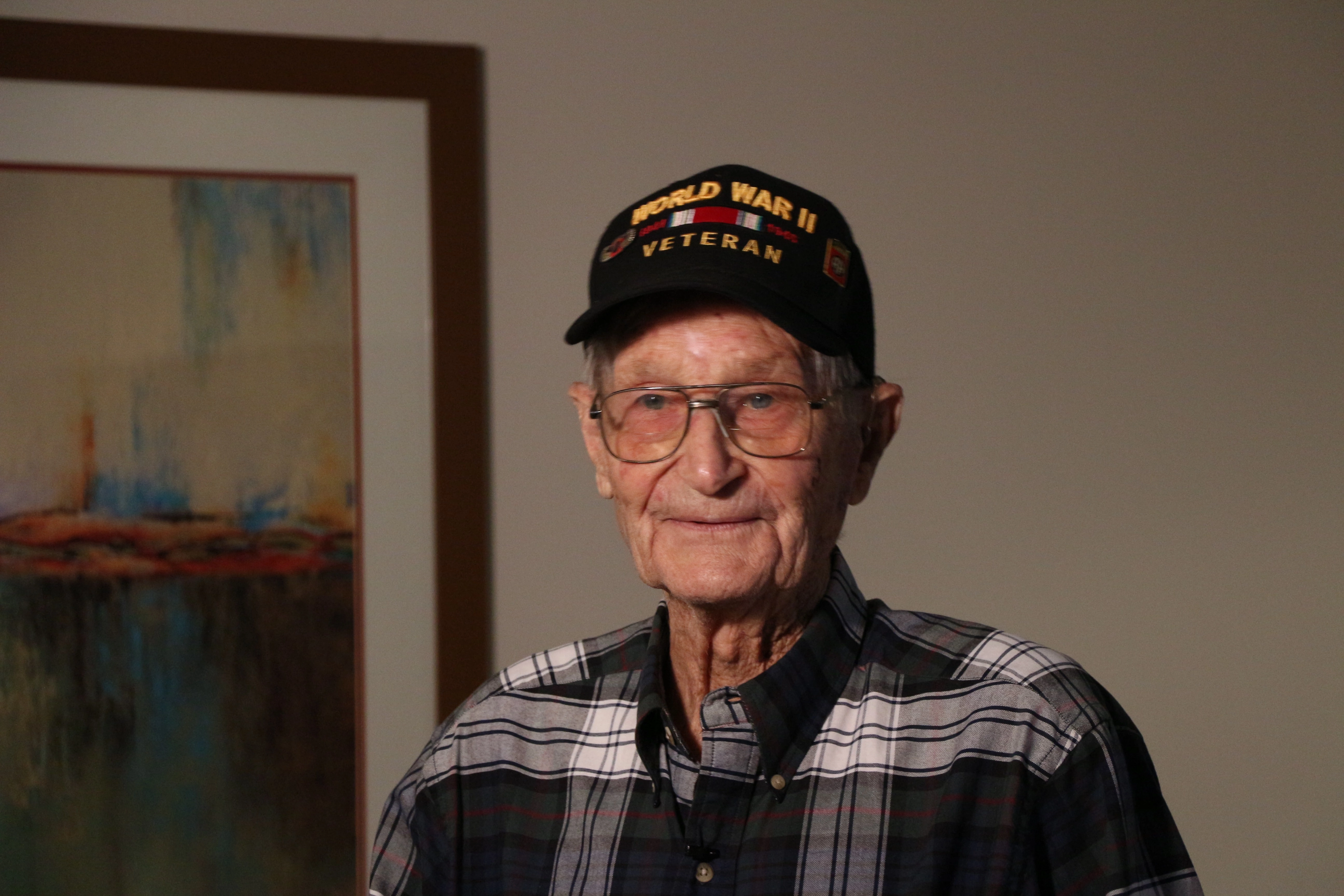 Doctors and patients forge personal connections in different ways, for different reasons. Molly Szerlip, MD, an interventional cardiologist on the medical staff at The Heart Hospital Baylor Plano, and Fletcher Harris, a 90-year-old veteran of World War II, found they had a unique bond.
Her daughter was about to take an emotional, educational trip to Nazi concentration camps. In 1945, he helped liberate one.
"We sat down and talked for hours," Szerlip said. "He brought in a book that showed me what his army division did in the war. It's kind of amazing."
Harris grew up in Southeastern Oklahoma, where he still lives, and joined the army in 1944. He shipped out to Europe as a replacement infantryman in the 82nd Airborne Division and was in Germany by March 1945, as the war was winding down.
Near Cologne, his tank unit rolled up to a small concentration camp where German guards still manned the towers. They quickly surrendered, revealing the horror inside.
"When the gates opened up, the few people who were able to walk spilled out like water from a bucket," he said. "In one big, long building, thousands of people were stacked up like cordwood, most of them dead. The stench was something you never forget. It's hard to even imagine. We helped the ones we could, and we made the German soldiers and civilians bury the others."
Life After War
After the war, Harris became a teacher and school principal. He and his wife raised three children, and their clan grew to eight grandchildren and six great-grandchildren. Now widowed, he still lives on his own in Daisy, Okla., about 150 miles northeast of Dallas, but two heart problems greatly slowed him down in recent years.
"We took a family trip at Christmastime to the San Antonio Riverwalk and I couldn't keep up," Harris said. "I'd have to stop and rest all the time, then at night, I'd wake up gasping for breath. My cardiologist said the fluid built up in my heart and lungs, and I was in heart failure. But he said they could fix that at [The Heart Hospital] Baylor Plano."
Szerlip said her patient had aortic stenosis, where calcium buildup in the aortic valve impeded blood flow to the heart, and a leaky mitral valve, which allowed blood being pumped through the heart to flow in both directions. Both have life-threatening consequences.
"If he were younger he would have gotten a double valve operation," she said. "But at his age, it would be very hard for him to recover from surgery."
That is because conventional open-heart surgery involves splitting the breastbone, a riskier procedure in older patients that, even if successful, entails a long, painful recovery. But recent advances in noninvasive methods have changed the game.
On April 7, The Heart Hospital Baylor Plano team replaced the aortic valve by threading minuscule tools and a new valve through an artery in Harris' leg all the way to his heart. The procedure, called TAVR (Transcatheter Aortic Valve Replacement), "accomplished the same thing you would do surgically, but without any incisions," Szerlip said.
What Goes Around Comes Around
Three days later he was ready for part two. Szerlip repaired the mitral valve in a similar way, inserting a clip to stop the leakage through a vein in his leg. Two days later he went home.
"I'm doing just fine," Harris said a month later. "With the way I was before, I didn't expect to be this well. "I can even go upstairs without a problem. Before I'd have to stop a time or two on the way up."
A week after the surgery, Szerlip's daughter traveled to Europe along with thousands of teenagers from around the world. They visited Nazi death camps to pay tribute to victims of the Holocaust, then continued on to Israel, where many of the Jewish survivors settled and rebuilt their lives.
For the cardiologist, the coincidence made treating Harris particularly meaningful.
"I feel like what goes around comes around," she said. "He helped a group of people and we helped him. Even though he's almost 91, he's so active and vibrant. You can tell he loves life, and to be able to help him is just an amazing feeling. He's a great guy and we'll give him some more good years."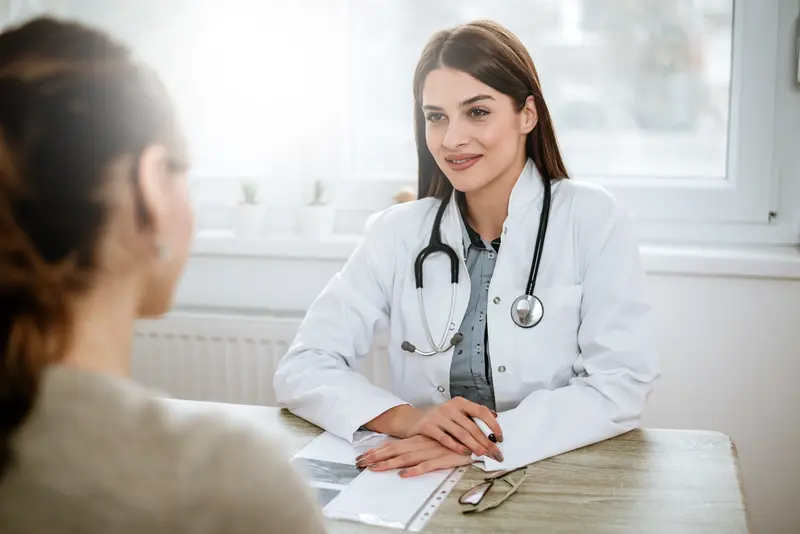 We make it easy.
Healthcare doesn't have to be difficult. We're constantly finding ways to make it easy so that you can get Better and stay that way.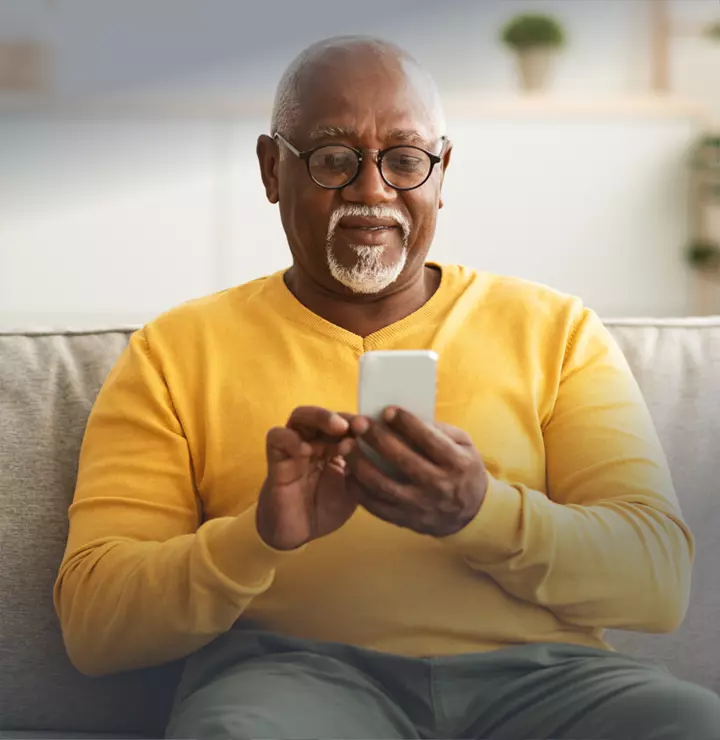 Better

tools make it easier
We all have different healthcare needs. Handle them your way with the MyBSWHealth app. Download the app today and take a hands-on approach to your healthcare.