23-year-old faces congestive heart failure post-pregnancy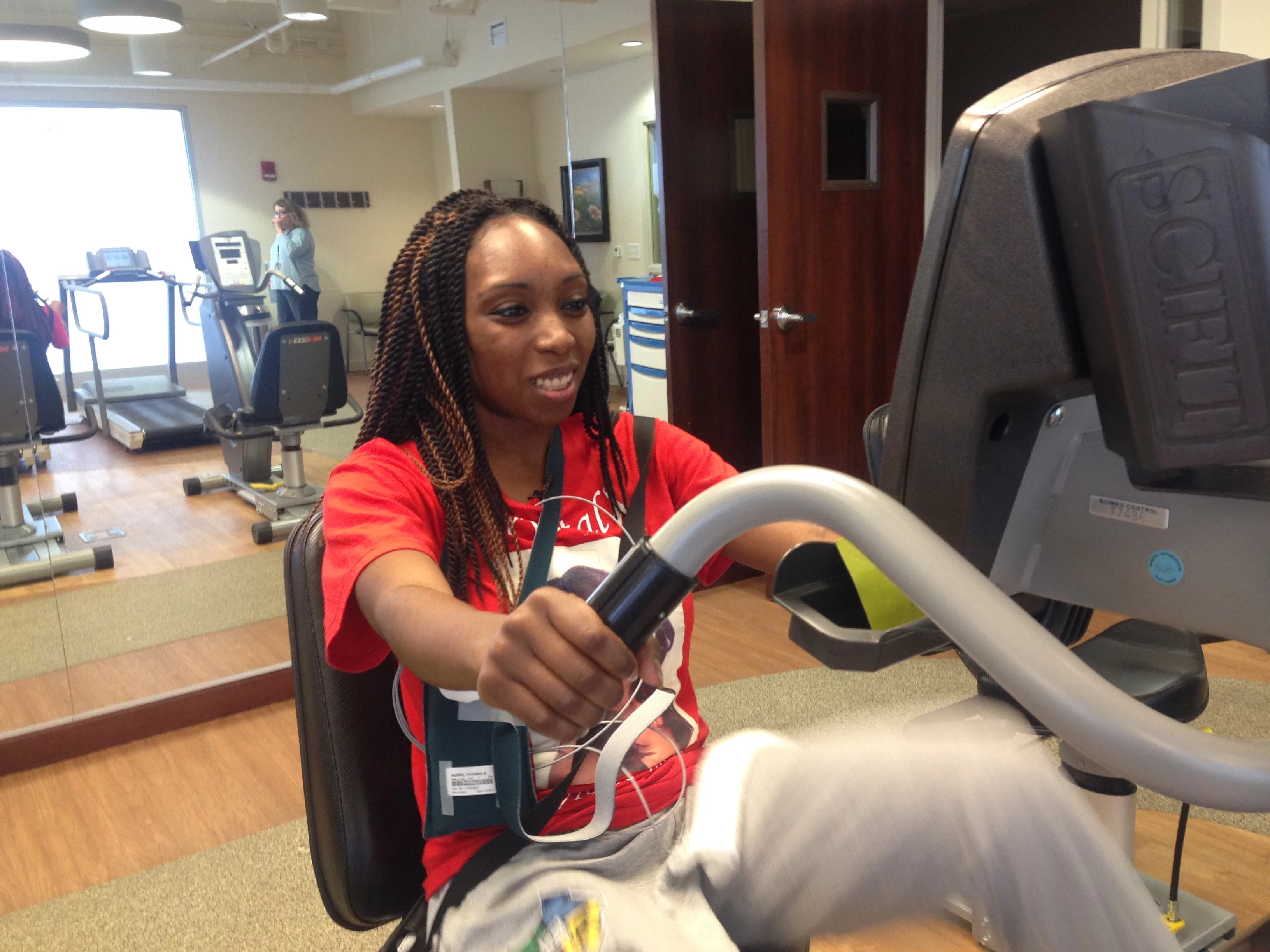 Three-month-old Layci is the picture of a happy baby — smiling at everyone, cooing and very aware of her surroundings. Her mom, 23-year-old Brianna Harris, looks like many happy young women with a new healthy baby girl. Pictures can fool you, though.
In spite of those smiles, Brianna is a congestive heart failure patient at Baylor Scott & White Medical Center – Irving where she attends cardiac rehabilitation classes three days a week. She has peripartum cardiomyopathy, a rare type of heart failure that occurs during pregnancy or immediately after.
Brianna's pregnancy had been normal when she delivered 7 lbs. 3 oz. Talaycia (Layci) on Nov. 8, 2016. But once back home, Brianna started coughing excessively and had to sleep sitting up in order to breathe. Christmas evening, she had trouble making it up the stairs in her home. Brianna took her symptoms seriously and went to a hospital emergency department on December 26.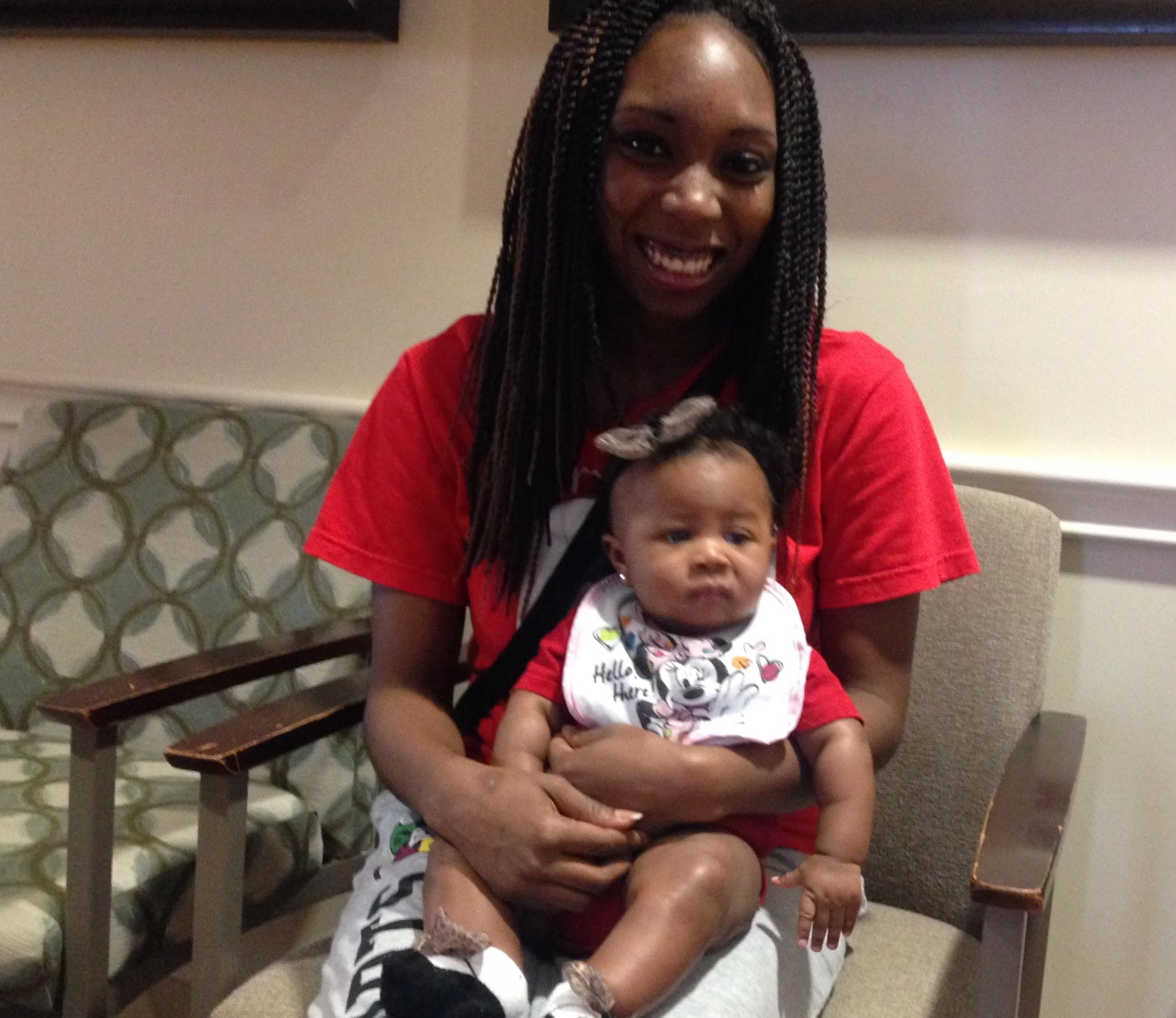 Several hours and tests later, Brianna learned she had peripartum cardiomyopathy. The condition weakens the heart muscle and causes the heart to become enlarged. The enlarged heart can't pump blood properly to the rest of the body. About two years earlier, Brianna had lost her older sister, Crystal, to peripartum cardiomyopathy. 
"Life can go from 100 percent to 30 percent very quickly," Brianna said. "I want to let people know this condition is very serious. It can happen quickly and kill quickly."
A Lifestyle Change for the Better
In her cardiac rehab class where Brianna is definitely the youngest participant, she works out riding a stationary bicycle and walking on a treadmill. Nurses watch her heart rate on monitors. Every session begins and ends with a blood pressure check.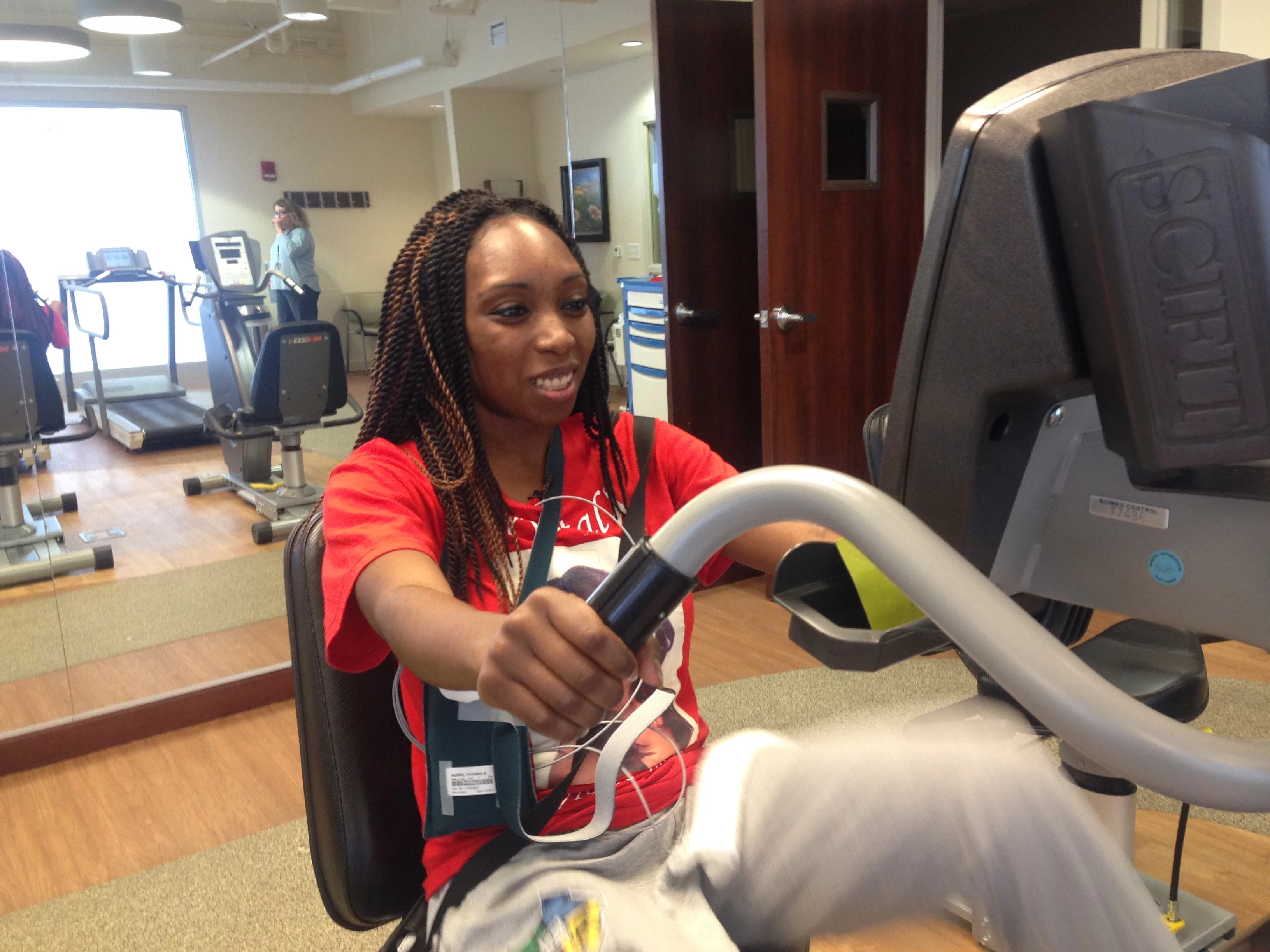 "I am determined to get back to health," Brianna said. "I have changed my diet and eat less sodium. I have cut out fast food. I exercise daily."
Options for treating cardiomyopathy start with medications. 
"A lot of times the heart muscle is actually stunned, meaning it's not dead and it can recover," said Michael Rothkopf, MD, an interventional cardiologist on the medical staff at Baylor Scott & White Medical Center – Irving. 
"She's showing signs of good recovery right now."
For some patients, a left ventricular assist device (implantable heart pump) or even a heart transplant may become necessary.
The Reality of Peripartum Cardiomyopathy
According to the American Heart Association, this heart condition affects about 1,000 to 1,300 women in the United States each year. Dr. Rothkopf may see two or three cases each year.
Symptoms of peripartum cardiomyopathy can include:
Tiredness during physical activity
Swelling of feet and ankles

Increased urination at night
If you feel like you are experiencing signs of a heart condition, find a cardiologist at Baylor Scott & White Health.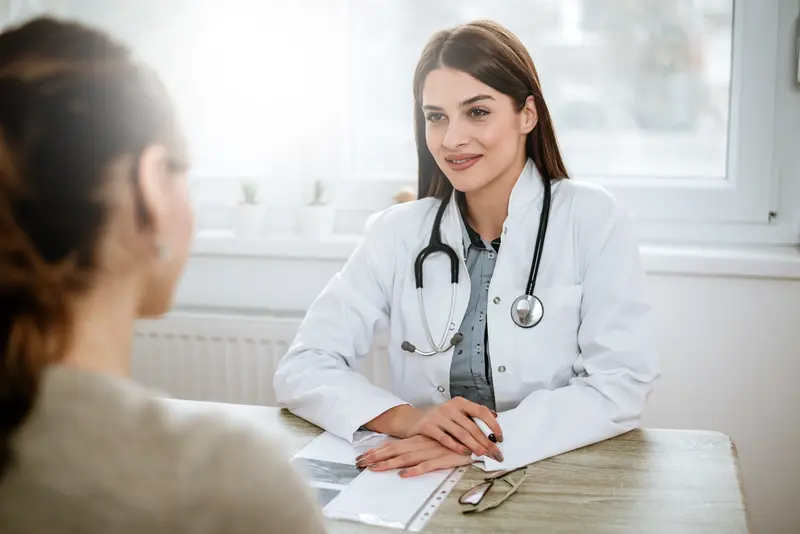 We make it easy.
Healthcare doesn't have to be difficult. We're constantly finding ways to make it easy so that you can get Better and stay that way.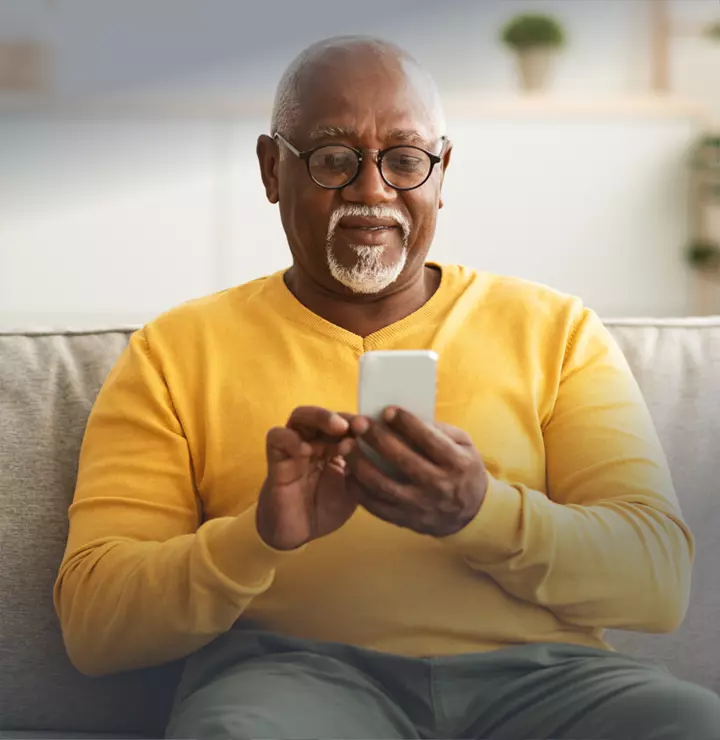 Better

tools make it easier
We all have different healthcare needs. Handle them your way with the MyBSWHealth app. Download the app today and take a hands-on approach to your healthcare.