5 questions to ask your OB/GYN about childbirth
Having a baby is unlike any other experience — there is so much joy, emotion, excitement and anticipation built into a delivery. No two experiences are the same, and many women even have different experiences with each delivery. 
While we cannot completely prepare for what lies ahead during childbirth, knowledge and awareness are essential to embracing this life-changing experience head on. 
Preparation for having a baby begins in the nine months prior to delivery, and much of it deals with discussions that will take place between you and your obstetrics and gynecologist (OB/GYN) physician. I hope to help prepare you by addressing some of the questions you should ask your OB/GYN about childbirth.
1. What should I (and shouldn't I) be doing leading up to my due date?
Here's what I tell my pregnant patients: soak up the time that you have right now. Spend quality time with your partner, your children, your friends and yourself. Some ideas include: 
Going on date nights, whether at home or out on the town.
Getting a prenatal massage.
Giving your older children special roles for when the baby comes so they feel like valuable team members. 
In addition, some "don'ts" include:
Don't forget to look out for regular contractions, decreased movement and vaginal bleeding or leaking. 
Don't leave town near your due date or get in a situation where you are by yourself without a phone or resources to help if needed. 
Don't be afraid to ask for help.
Don't blow off things you are concerned about; let your doctor know about them, even if they seem trivial. 
2. How can I prepare for childbirth?
Many details of childbirth often cannot be controlled — your water may break in the middle of the night or labor may start while at work, in which case, your physician may send you to the hospital directly from the office.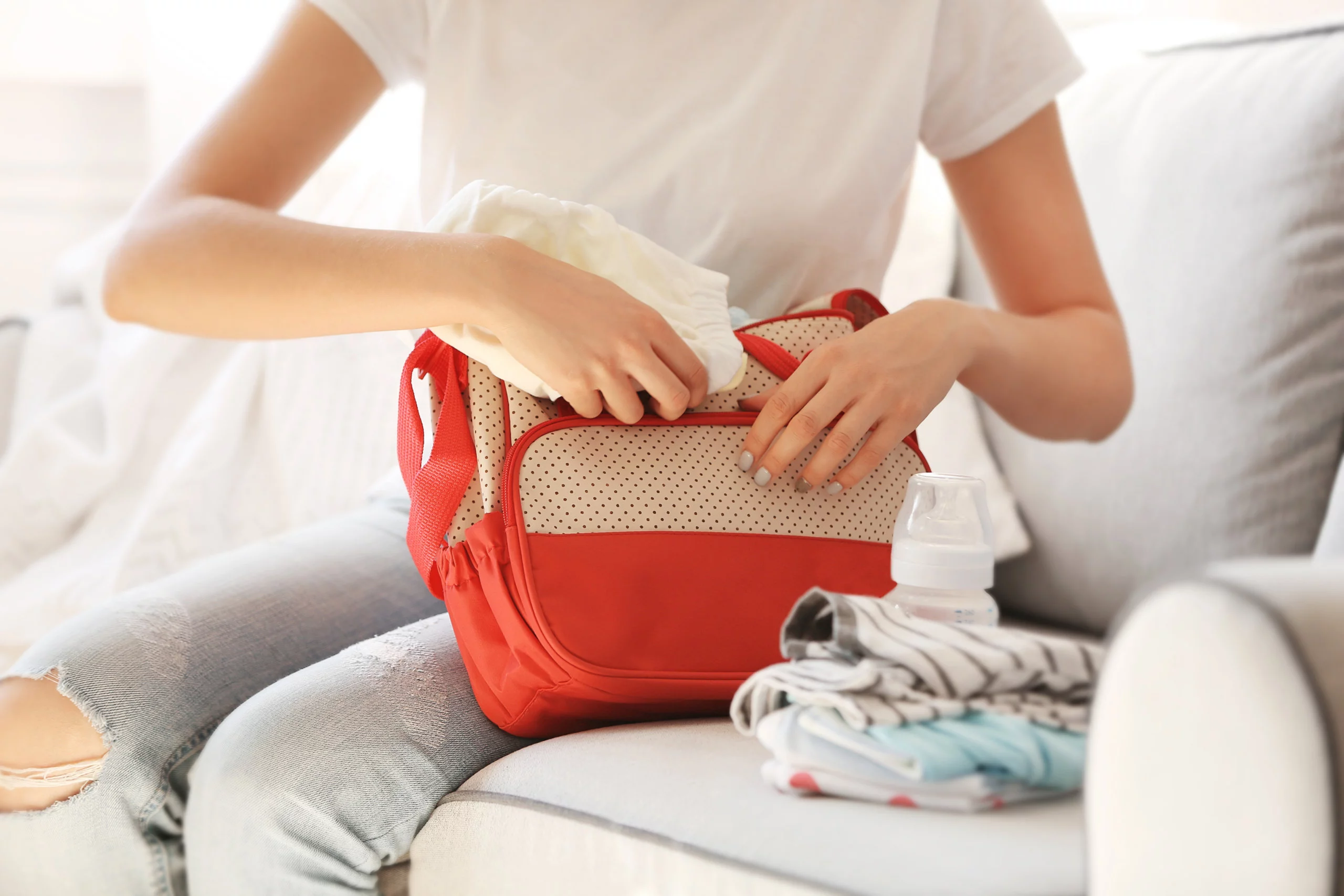 However, try to have control of what you can. This means having your hospital bag packed, the car seat properly installed in your car, things tucked away at work and your house in as much order as possible. Have a plan for childcare for your other children. If your partner goes out of town, it is good to have a trusted friend be on call in case you need anything.
Ask your doctor if there is anything else you can do to help prepare for the big day.
3. What if I have specific requests?
Obstetricians want to make the experience of childbirth as perfect and up to your expectations as possible. Our overall job, though, is to keep you and your new baby safe. Most of the time, specific requests like medications (or the absence of), who is in the room during delivery, cordless monitors, delayed cord clamping, etc. can be easily fulfilled. 
Be sure to discuss these requests in the office with your OB/GYN physician so there will be no surprises or disappointments on delivery day.
Related: Should you consider a birth plan?
4. What should I expect the day of?
While the details of delivery are different for everybody, the structure of the due date is usually the same. Once admitted, either for a scheduled delivery or through triage, your baby's heart rate and your contractions will be monitored. If desired, assistance with pain control is available. Some people prefer trying IV pain medicine or nitrous oxide gas first, while others opt immediately for an epidural. 
Knowing that you're on the same page will help you feel more confident when your due date finally comes.
If a cesarean is indicated, things can move quicker depending on the situation. Cervical dilation is monitored and is typically assessed every couple of hours. Once the cervix — the opening of the uterus — is completely dilated at 10 centimeters, pushing starts. With first babies, it is common to push for several hours. 
If you're worried about what to expect the day of your delivery, make sure you talk things through with your OB/GYN doctor. Knowing that you're on the same page will help you feel more confident when your due date finally comes.
5. What should I expect after delivery?
Immediately after delivery, you will be encouraged to participate in skin to skin, a bonding time where your baby is placed on your chest. Soon after, you typically can start breastfeeding — but give yourself some grace, as this can be a challenge! Lactation specialists are excellent resources and are usually available to offer support and answer questions. 
People typically stay in labor and delivery a couple of hours before being moved to postpartum, which is where you will be for the next few days. There are times when you may be watched longer in labor and delivery for closer observation. Vaginal deliveries routinely stay one to two nights, and cesarean deliveries stay around two to three. 
Visitors may come and go as you please and as allowed by the visitor policy. But, remember to take some time for yourself to rest, recover and get quality time with your newborn baby. 
Overall, enjoy the childbirth process. There may be hiccups and sometimes things don't go as planned. But when people stay focused on the goal — a happy and healthy mom and baby — all the details around the delivery don't seem to matter as much once your baby is safely in your arms.
These five questions are just a starting point to spark important conversations between you and your OB/GYN. Leading up to your due date, make the most of your appointments by asking all the right questions. Remember, your doctor is always on your team!
Preparing for an upcoming delivery? Find an OB/GYN you can trust.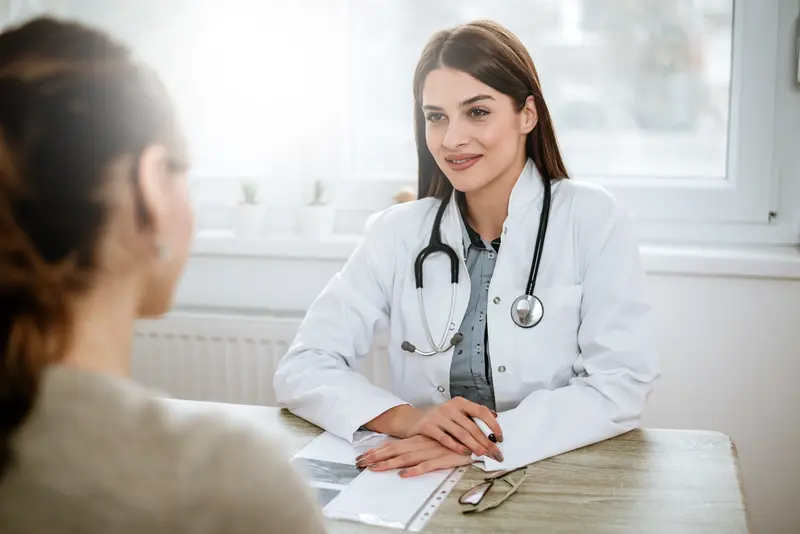 We make it easy.
Healthcare doesn't have to be difficult. We're constantly finding ways to make it easy so that you can get Better and stay that way.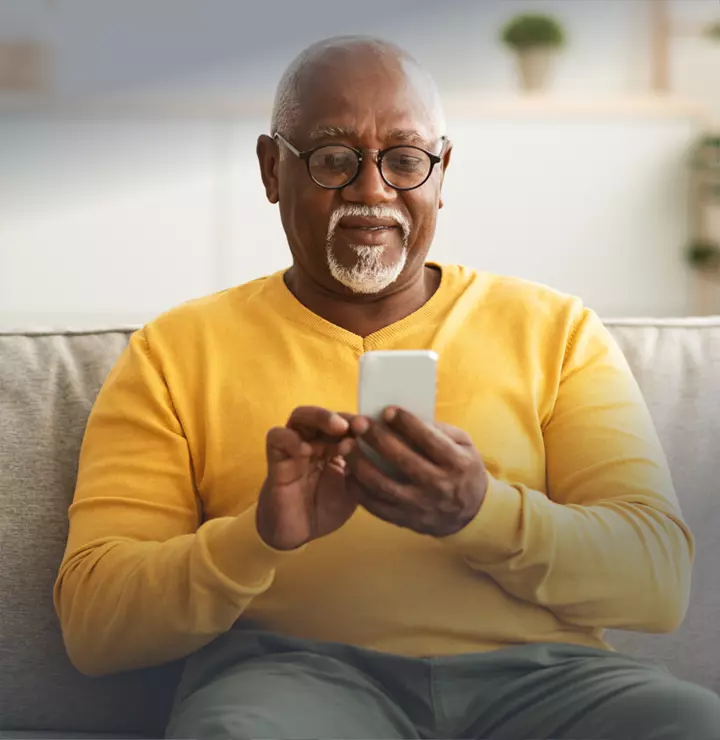 Better

tools make it easier
We all have different healthcare needs. Handle them your way with the MyBSWHealth app. Download the app today and take a hands-on approach to your healthcare.