7 ways to encourage your child's learning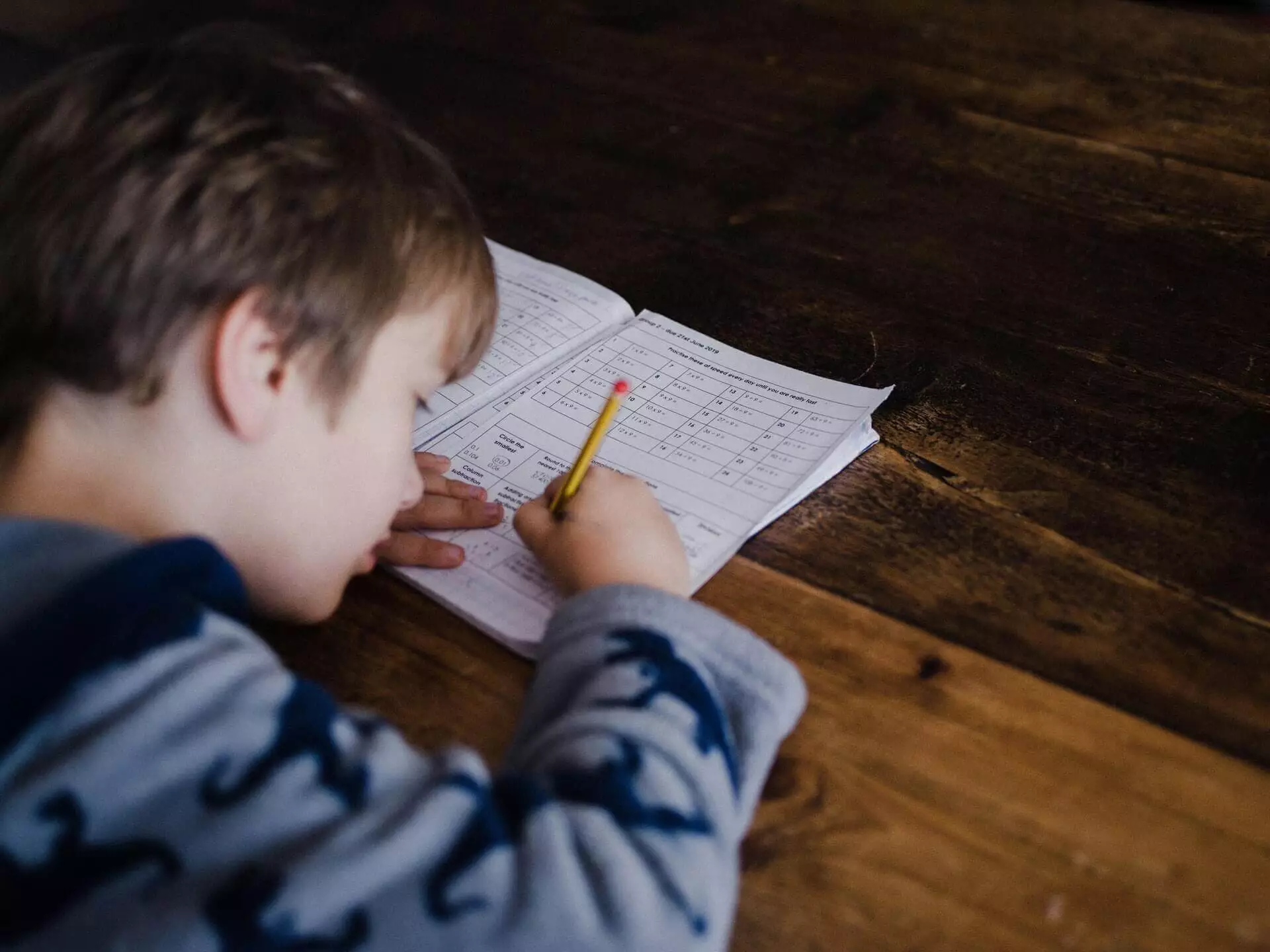 As a parent, helping your child learn at home can be a challenge. If you're new to homeschooling and just settling into a new role as your child's teacher, or just trying to help them with schoolwork, you may feel pressured to ensure your child gets the most out of their time learning at home. 
Parents and caregivers, take a deep breath and dive in to these seven tips to help you create a positive learning environment to encourage your child's learning while at home!
1. Maintain a positive attitude 
Sometimes, thinking about school or doing homework can be overwhelming or even boring. But a little enthusiasm goes a long way. As your child's role model, showing an interest and passion in learning helps your child believe that learning is important, too.
2. Focus lessons and activities around your child's interests
When learning involves subjects that your child is interested in, it becomes fun! Encourage them to explore topics they enjoy, whether that be trains or animals. Once a learning topic is chosen, challenge him or her to learn and share five new things about that topic.
3. Find your child's learning style
Each child has their own unique learning style. For visual learners, seeing pictures or videos can help make learning easier. Others learn more effectively from listening to songs or audiobooks — this is called auditory learning. Others learn best from physical movements such as using their hands, making them kinesthetic/tactile learners. 
Figure out which style works best for your child to make learning easier and more fun.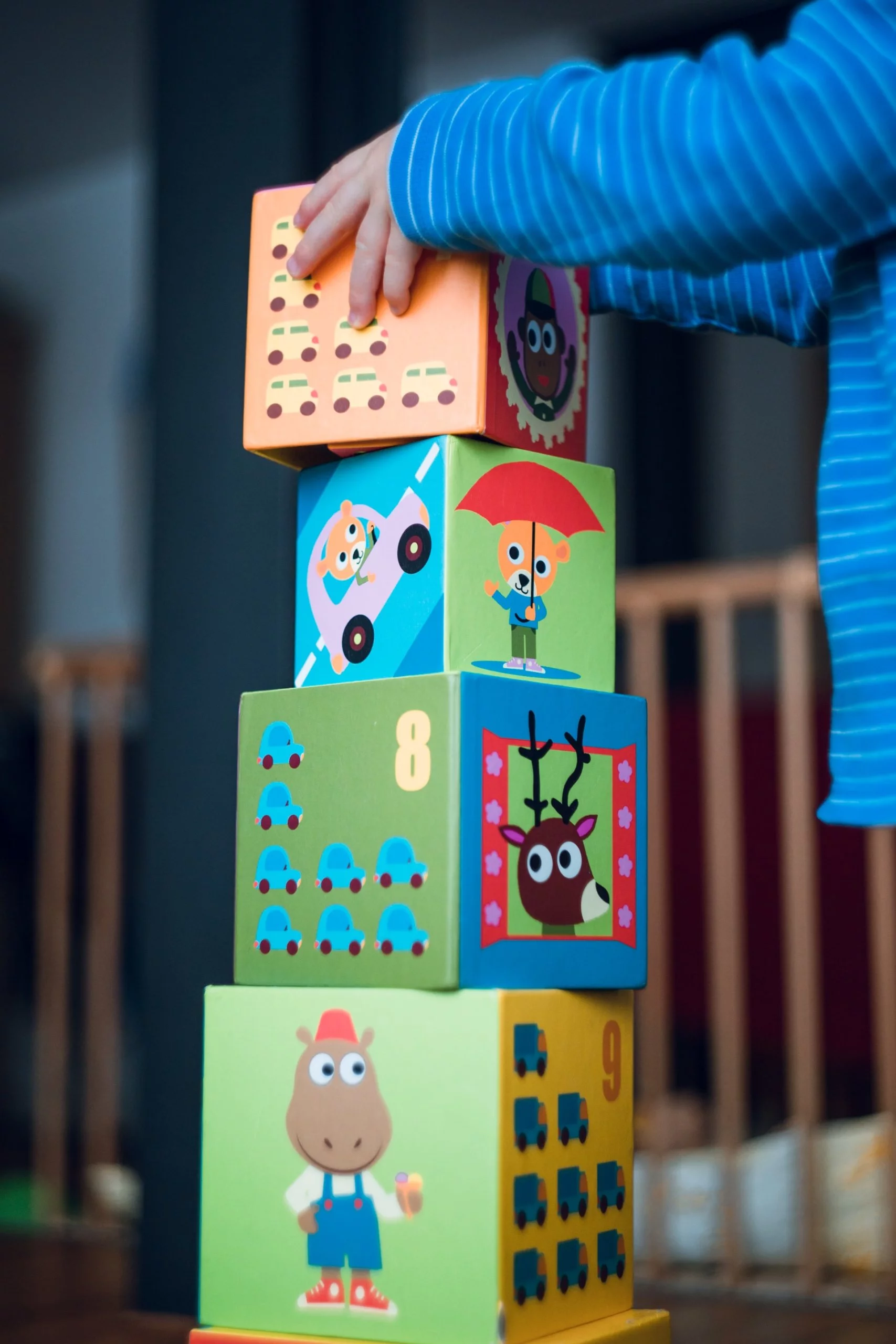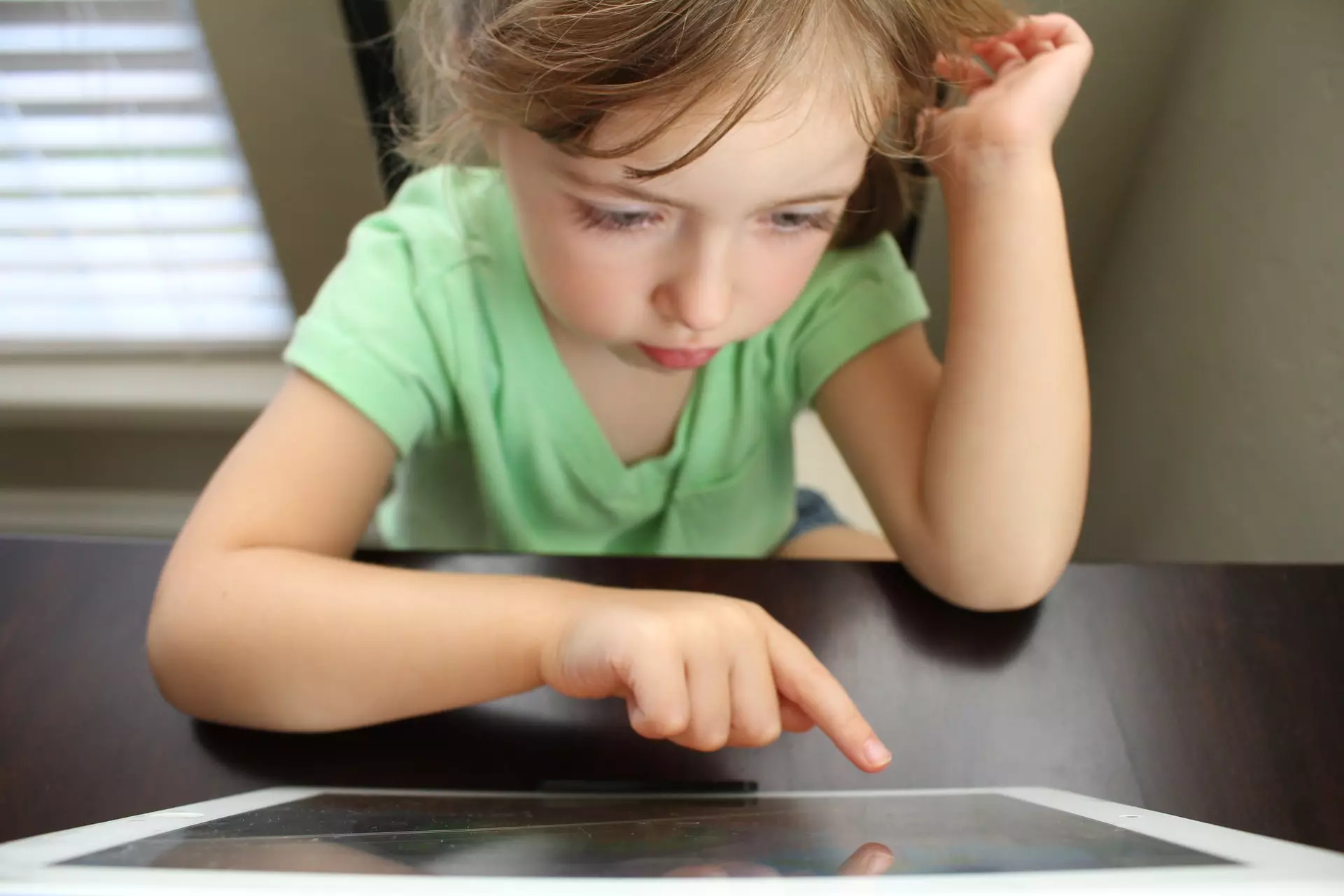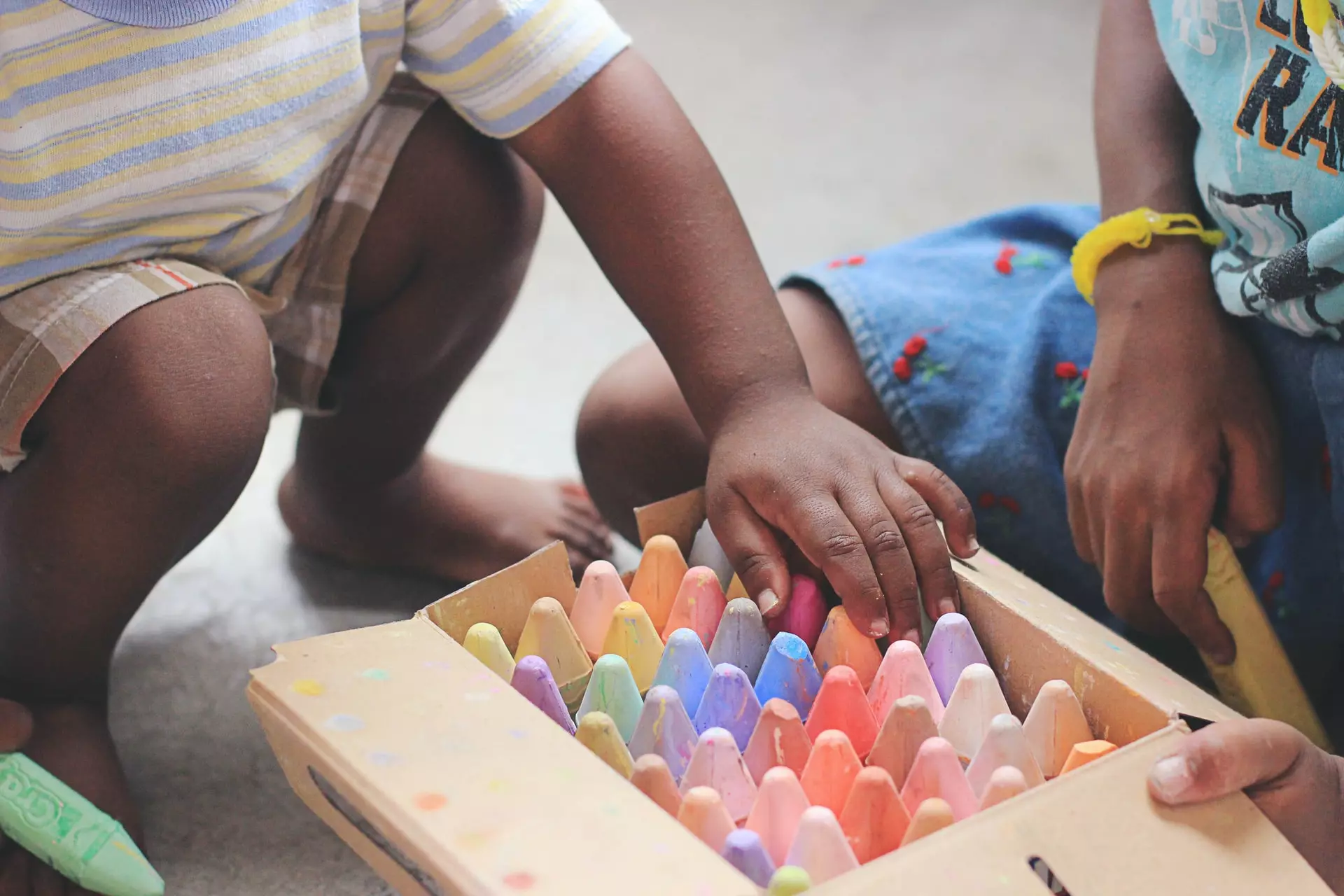 4. Give them options 
An easy way to identify your child's learning style is to simply ask them! Offering them multiple ways to learn and allowing them to choose can keep them more engaged and feel more in control. When they feel out of control, children often withdraw from learning. 
Below are some examples of different learning methods and ideas to utilize:
Sensory bins with water, sand, shaving cream, rice, etc.
Online websites offering free resources:

Oxford Owl: Free e-books and math games and activities for grades PreK-6
Mystery Science: Science lessons for grades K-5
ABC Mouse: Reading and math games and activities for grades PreK-6
Khan Academy (and Khan Academy Kids): Lessons on grammar, science, history and math for grades K-12

Recommended books available to read online for grades 8-12:

"The Great Gatsby"
"Grapes of Wrath"
The Outsiders"
 5. Take breaks and get moving!
Taking multiple mental breaks can help your child refocus and engage more when it's time to continue learning. Take a walk outside, eat a snack, or play a game to release energy and recharge the brain! Remember, playtime is an important part of your child's day.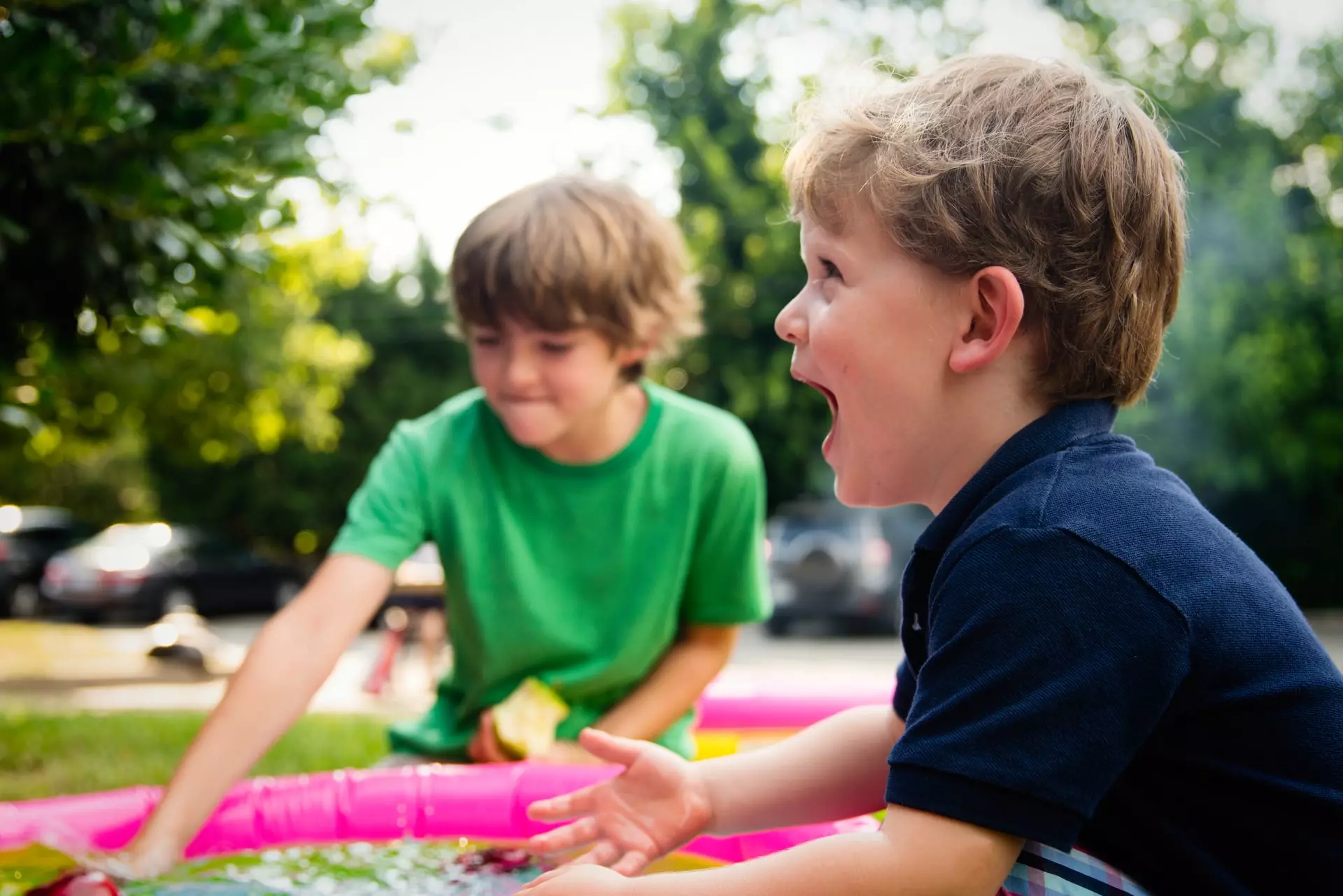 6. Focus on learning, not performance
Instead of asking your child how they did on a test or if they got the answer right, have them teach you what they are learning. Focusing on the learning experience will show your child that actual learningis more important than test grades — and that you care about them more than their performance. 
It is important to be open to questions and discussions about learning topics and to allow your child the opportunity to express their feelings. This keeps an open line of communication so you are aware of your child's feelings and when they feel overwhelmed or need help. 
7. Celebrate achievements, no matter how small 
Giving positive reinforcement for good work is one of the best ways to encourage learning. When your child sees that their work is being recognized and rewarded, they can feel motivated to do anything! Giving praise, doing a sticker chart for completed work, or just playing their favorite game can go a long way.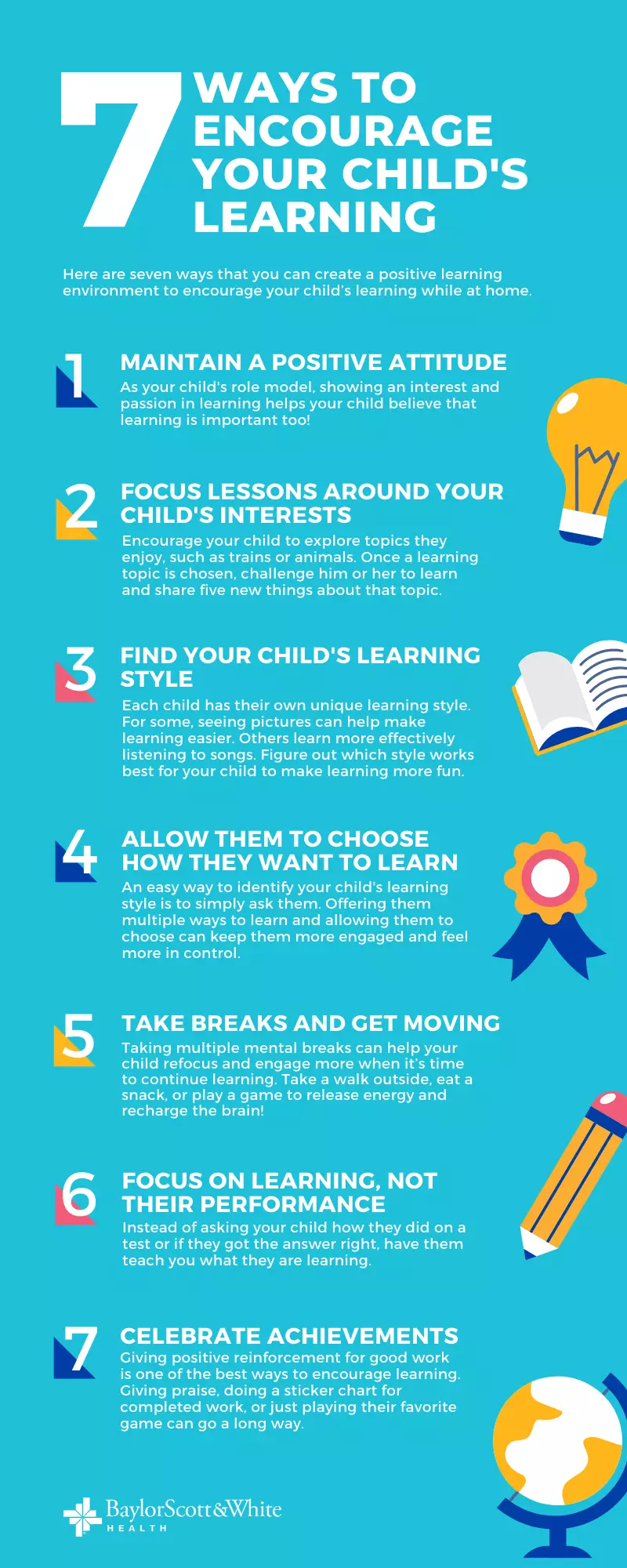 Subscribe to the Scrubbing In newsletter for more ways to help your family live well.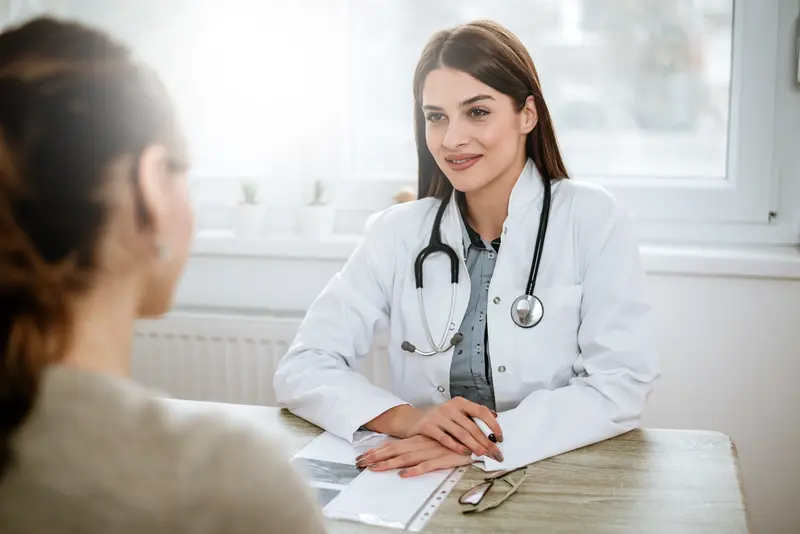 We make it easy.
Healthcare doesn't have to be difficult. We're constantly finding ways to make it easy so that you can get Better and stay that way.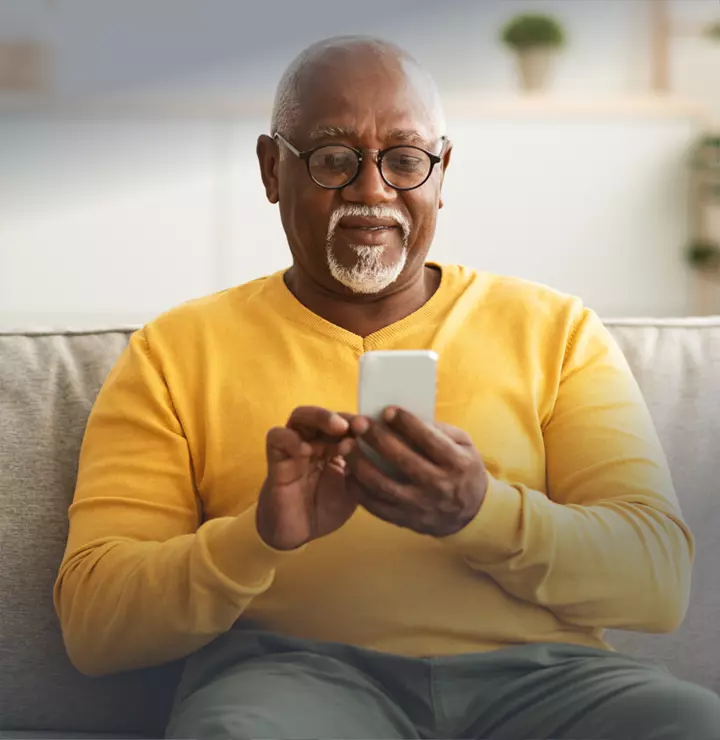 Better

tools make it easier
We all have different healthcare needs. Handle them your way with the MyBSWHealth app. Download the app today and take a hands-on approach to your healthcare.