A Thanksgiving miracle: Micro preemie makes it home for the holidays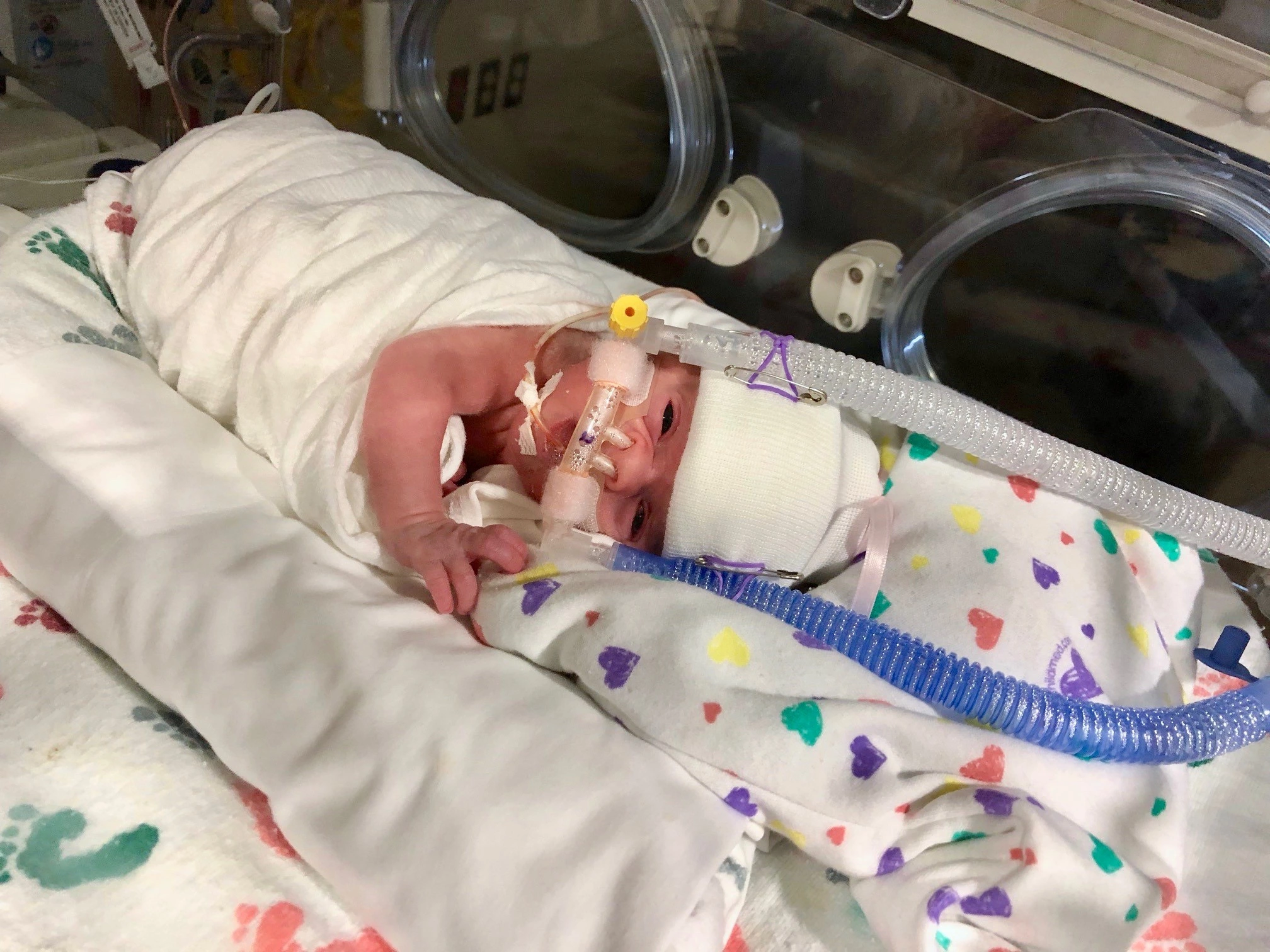 This year, one Pottsboro family has a big blessing to add to the top of the list of things they're thankful for — the long-awaited homecoming of their baby girl, Pearly Jo.
After 136 days in the neonatal intensive care unit (NICU) at Baylor Scott & White Medical Center – McKinney, micro preemie Pearly Jo "PJ" Calhoun went home with her parents just in time for Thanksgiving.
PJ was born on July 4th at only 23 weeks gestation and weighing just over one pound. Less than 40 percent of infants born at 23 weeks survive, but she beat the odds stacked against her, and wowed both her family and her care team with her resilience.
PJ's parents are overjoyed to finally be taking their "miracle" baby home.
"For years after our first miscarriage I would lay my head on AJ's shoulder every night and cry and say, 'When will we have a baby?'" Her mother, Tisha Calhoun, said. "I just had to keep repeating to myself, and my husband reassured me: We are going to leave the hospital with a live baby. I will survive labor."
Every day, Tisha drove 100 miles roundtrip to be with her daughter. She wanted to experience every milestone.
The overwhelming majority of infants born at this stage need corrective surgery, often more than one. But once again, PJ overcame the statistics and didn't need any surgeries. Miraculously, all of her organs developed properly. She did survive a brain bleed but in another miracle, never faced an infection.
"Our baby Pearly Jo beat all the odds," said Arpitha Chiruvolu, MD, NICU medical director at Baylor Scott & White – McKinney.
Pearly Jo's story of survival is a gleaming example of the higher level of care now available after the hospital received the state's level III NICU designation. In addition to medically advanced care and highly-skilled staff, the NICU stresses the importance of family-centered care, including delayed cord clamping and skin-to-skin bonding. Dr. Chiruvolu said involving the parents in the care of their baby is crucial.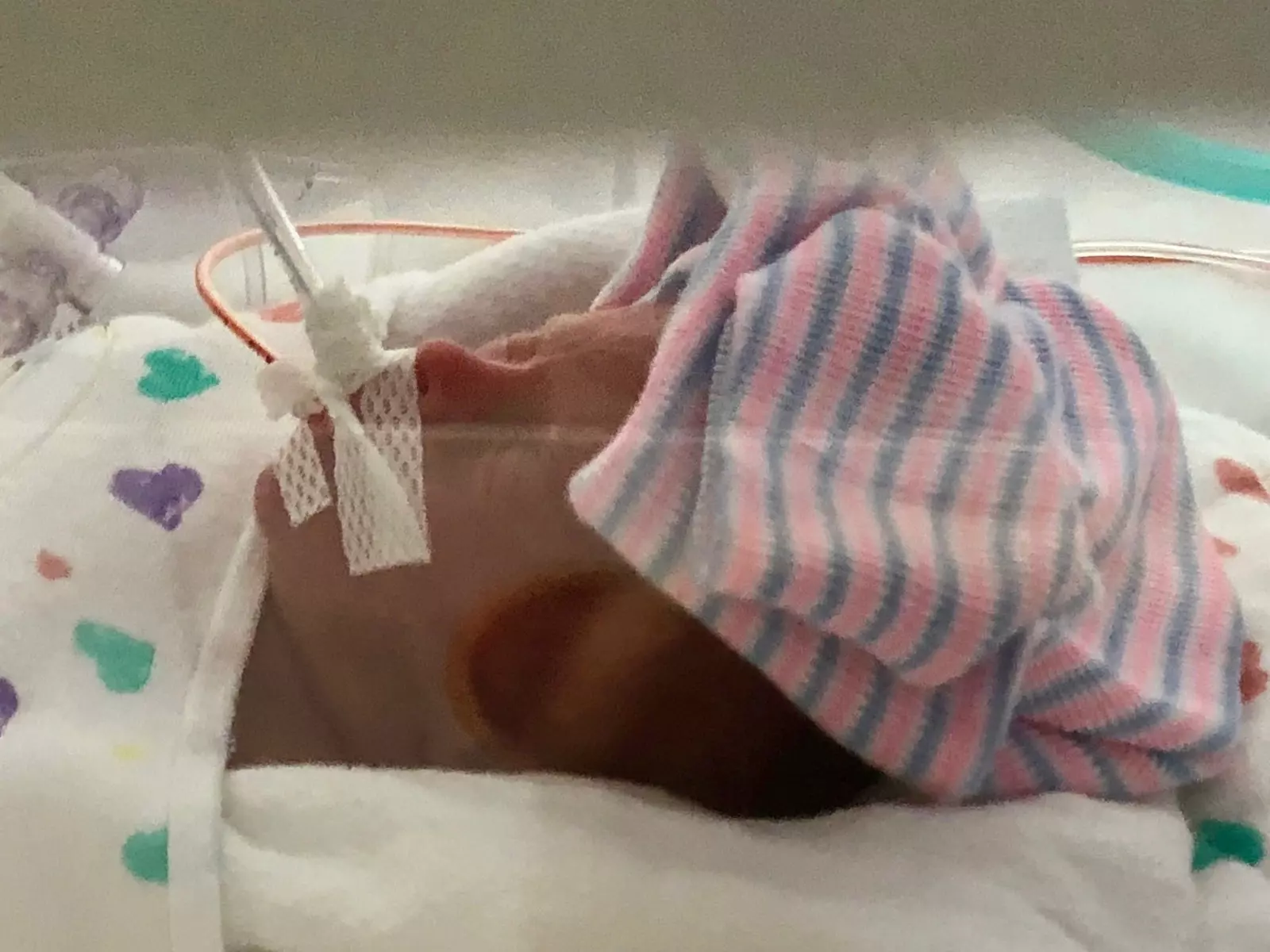 "I told the parents that there will be ups and downs, Dr. Chiruvolu said. "There will be good days, there will be bad days and we need to go through them together."
Tisha and AJ Calhoun were delighted to be able to take their healthy baby home for the holidays, but her time in the NICU will always be an important part of her story.
Tisha said she will be back to the NICU with PJ often to say "hi" to the care team and let them know how well PJ is progressing. Now weighing over nine pounds, PJ is working on building endurance for her breathing and swallowing while taking her feeds by bottle. She's developing quickly, building the muscles needed to hold up her head and use her hands.
Every little milestone is one more blessing for the Calhoun family. They are grateful that PJ not only survived, but has overcome all the odds stacked against her to make it home in time for the holidays. 
Interested in reading more stories like this? Subscribe to our newsletter.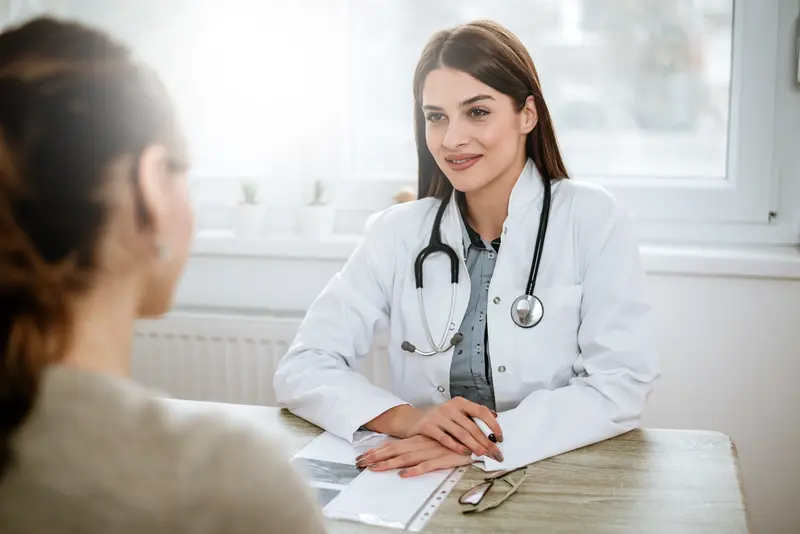 We make it easy.
Healthcare doesn't have to be difficult. We're constantly finding ways to make it easy so that you can get Better and stay that way.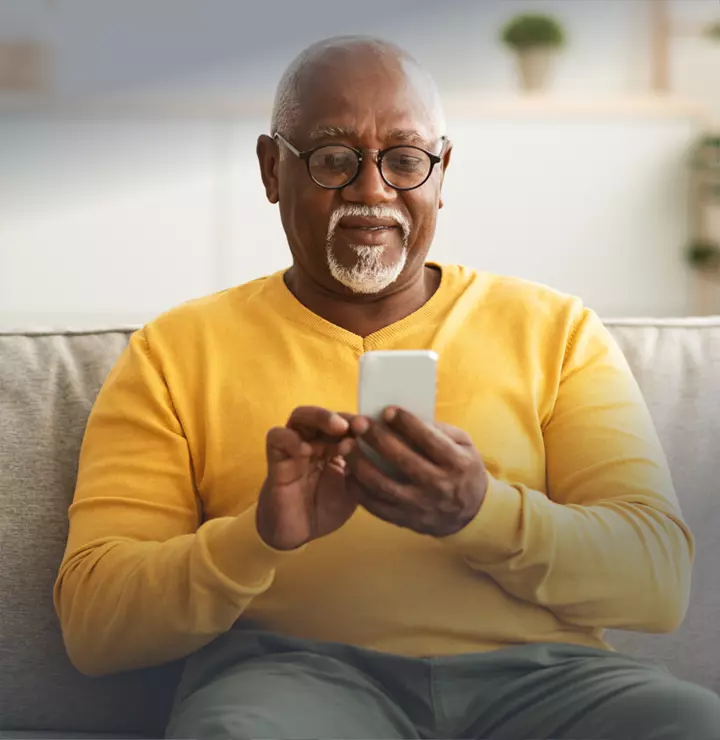 Better

tools make it easier
We all have different healthcare needs. Handle them your way with the MyBSWHealth app. Download the app today and take a hands-on approach to your healthcare.