A year after my heart attack during the Dallas Marathon, I finally crossed the finish line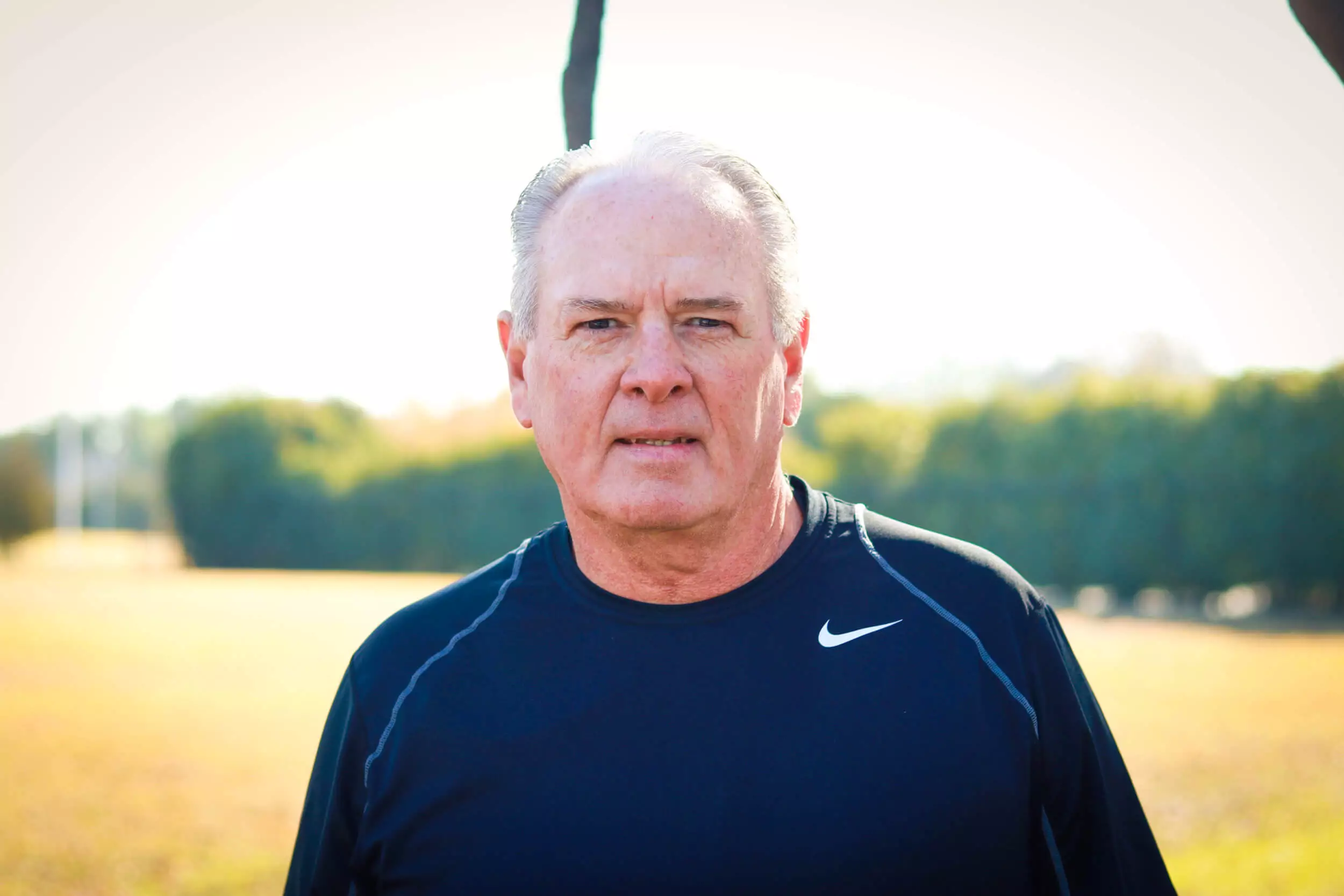 A year ago, I had a heart attack in the middle of the Dallas Marathon relay, right around mile marker nine. One minute, I was running. The next, I was on the ground.
My heartbeat stopped for more than two minutes, so for a short period of time, I basically died out on the course. But God had placed five people around me who each played a crucial role in saving my life — including a fireman, a nurse and a personal trainer. I can't thank God and those five people enough. If a heart attack had to happen, it happened at the most perfect time.
Here's what happened when I collapsed during the Dallas Marathon.
But this year, I finished the race, surrounded and supported by those very people who are the reason I'm alive and breathing — not to mention running — today.
The day my heart stopped beating
I guess God just wasn't ready for me yet. He definitely took control that day and every day, I thank him for the chance to keep on living. For whatever reason, it was not my time to leave this earth.
All I remember is having trouble catching my breath while I was running. The next thing I knew, I was waking up in the emergency room.
A few days after my heart attack, I had quadruple bypass surgery at Baylor Scott & White Heart and Vascular Hospital – Dallas. My heart surgeon, Dr. Baron Hamman, and team successfully performed a four-hour open heart surgery that saved my life. Going into surgery, I questioned if I would even survive the surgery and if I did, how this critical event would change my life. Many mixed emotions ran through my mind, but I was confident in the skill of the people taking care of me.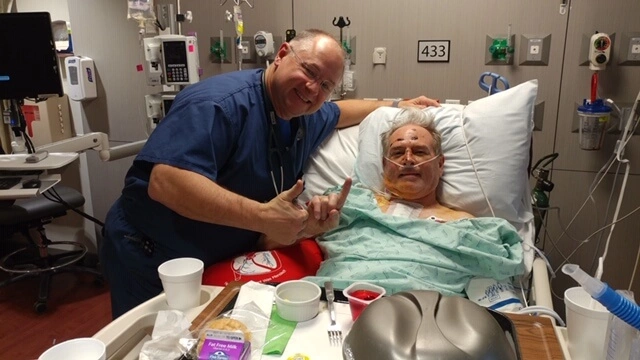 I said my goodbyes to my supportive wife Janice and our four boys — Jason, Ryan, Jonathan and Matthew — as I left for the operating room. It was a very emotional and scary moment as I wondered if I would ever see them again. But I can't thank the doctors and staff at Baylor University Medical Center enough for their care. These professionals are talented people with unbelievable expertise.
Many mixed emotions ran through my mind, but I was confident in the skill of the people taking care of me.
Post-surgery, I gained consciousness and found my wife, four sons and Dr. Hamman all in my recovery room. It was such a relief not only to see them all but to realize that I had just survived a critical quadruple bypass surgery. I stuck my hand out to Dr. Hamman and said, "Thank you so much for keeping me alive and getting me through this surgery."
To my surprise, Dr. Hamman said he had a deal for me. I really didn't know where he was going with that, so his next comment completely caught me off guard.
"You and I are going to run in the Dallas Marathon next year!"
And so the deal was struck. We would run the 2018 Dallas Marathon — together.
My journey through rehab and recovery
I did not think Dr. Hamman was a runner, so I figured maybe he was just wanting to provide me a little motivation and confidence that I could run again. This was obviously a major motivational factor — to know that I could recover from this critical operation and maybe get my body healthy again, keeping in mind I had just almost died two days earlier.
Well, this last year has been one heck of a journey. I went from bedrest, to taking just a few steps one day after surgery, to walking laps around the nursing station, to walking laps around my living room, to 15-minute walks around my neighborhood.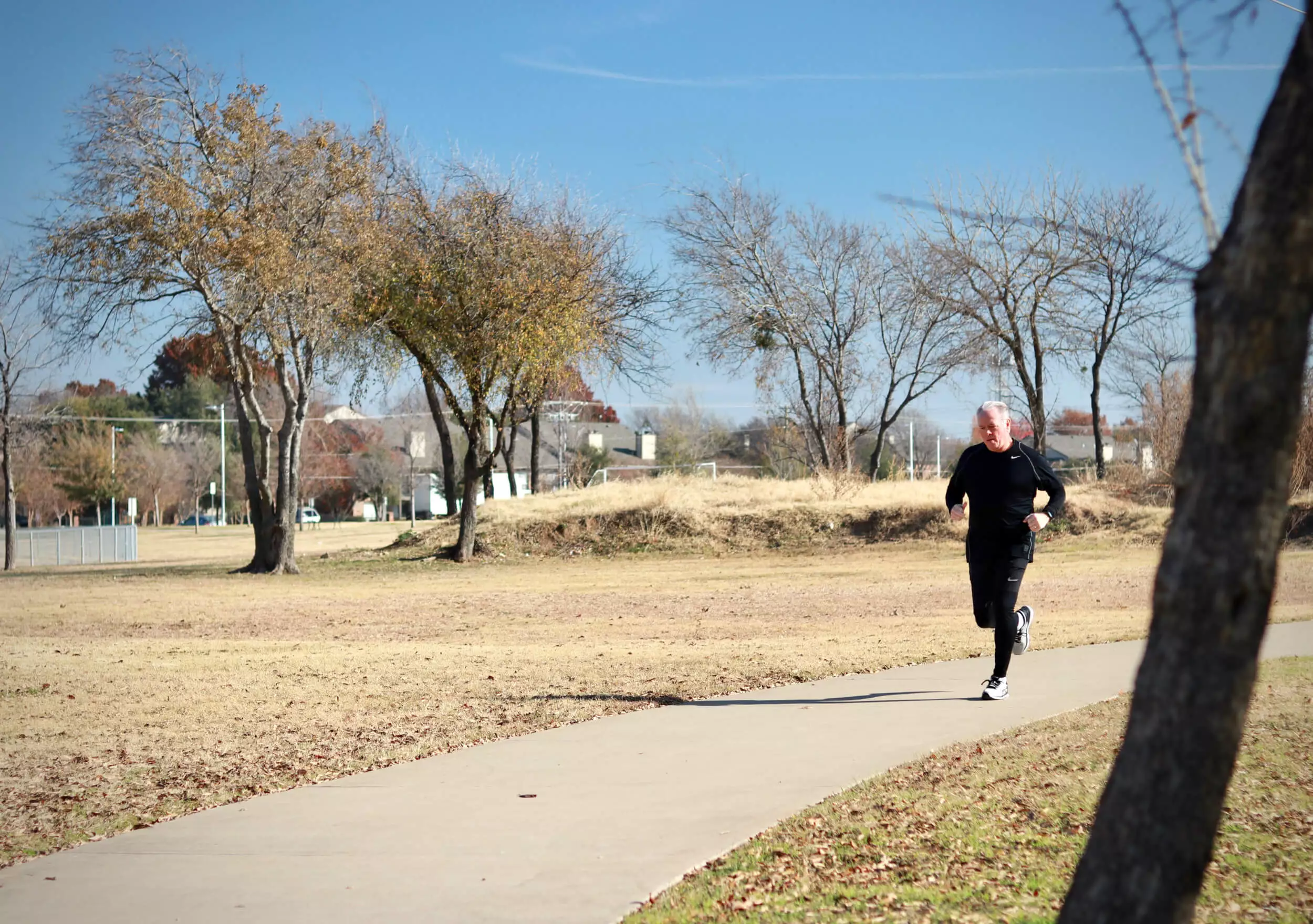 Just weeks after surgery, I started my 36-week cardiac rehab at Baylor Scott & White Heart and Vascular Hospital – Dallas. The trainers there basically kicked my butt into the best shape I've been in many years. I would recommend this program to anyone needing any type of rehabilitation because if you put forth the effort, it will pay off.
I felt confident that I was on my way back to full recovery.
After graduating from cardiac rehab in early March, I continued to work out by running. Finally, in April, I was given permission to start playing golf again, an activity I love. My wife and I, along with another couple, scheduled a golf trip to Phoenix to play seven rounds of golf in nine days. Fortunately, I physically felt great thanks to all the doctors, nurses, trainers and support from family and friends.
I felt confident that I was on my way back to full recovery.
I continued to run each week in preparation for the Dallas Marathon, but I still wondered if Dr. Hamman was indeed going to run in this event with me. I did get some reassurance from him during one of my first follow-up visits. Dr. Hamman's first comment when he saw me was, "Hey, I've been working out. We are going to run this marathon!"
At that point, I knew he was serious about this race. Once again, his motivation continued to rub off on me to get my butt ready for this race coming up on Dec. 9.
Related: 10 things to know before you run your first marathon
Crossing the finish line
For sure, this day will be one of the highlights of 2018! Not only did Dr. Hamman run with me, but also three of my boys ran, too. We each ran a leg of race and I anchored our relay team by running the final 6.2 miles.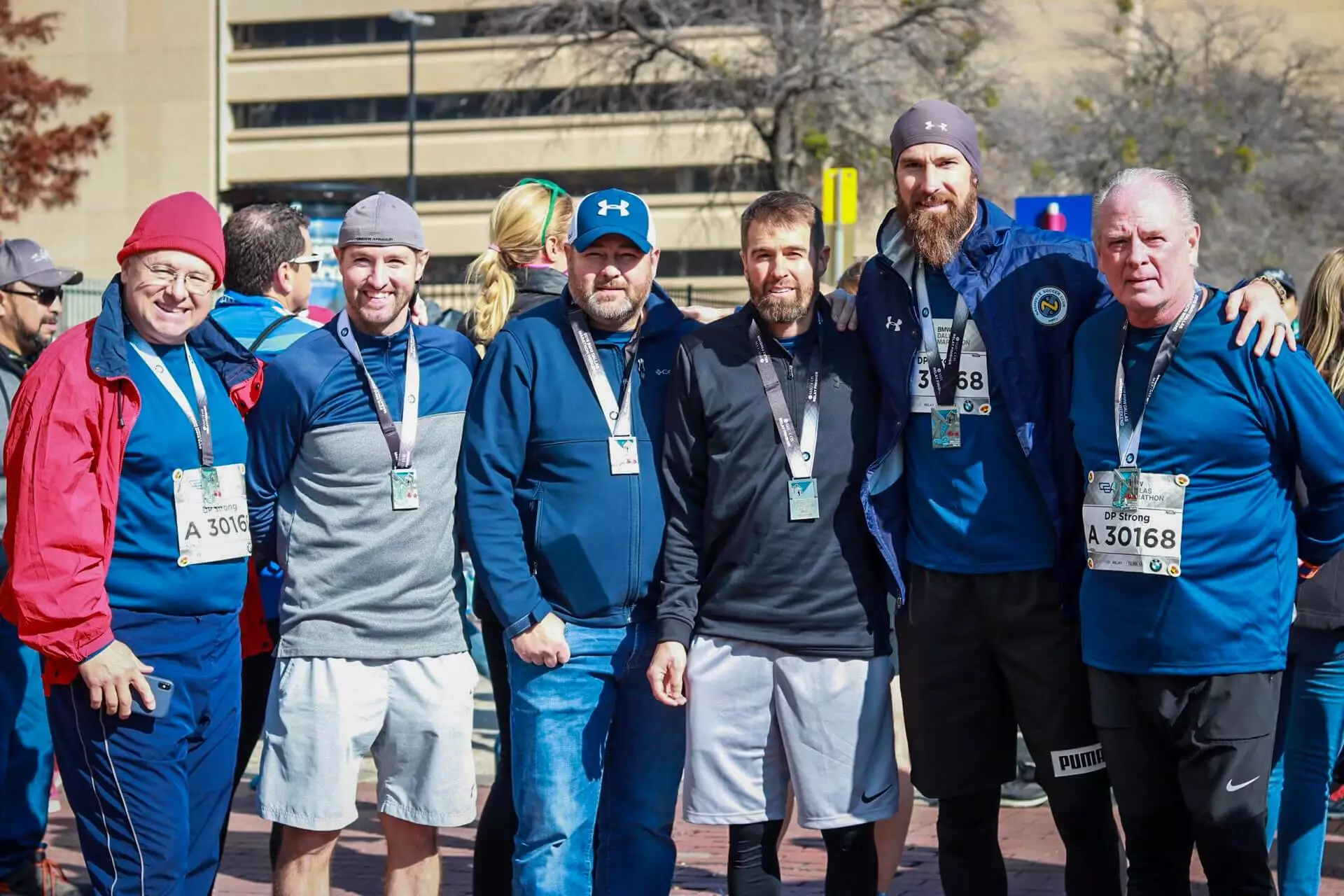 The night before the marathon, all of the first responders, Dr. Hamman, family and friends came to my house to celebrate and honor this miracle that happened one year ago. I passed out a custom designed t-shirt with each person's name printed on the back as a "thank you" for saving my life and getting me back to full health. This was a very emotional get together as we all exchanged stories describing everyone's particular role in saving my life.
We had a total of four relay teams running in the marathon, including two teams from my work and two teams of relatives and friends who traveled from St. Louis, Nashville, Oklahoma City and Greenville, South Carolina. All four teams successfully finished the race and celebrated with me as I crossed the finish line.
I cried throughout pretty much the whole race.
I knew I was blessed to be running this year after the real miracle we witnessed one year ago. I continue to thank God every day for helping me get through this. I also thank God for surrounding me with all this support from family, old and new friends, and great doctors and nurses.
I feel honored, privileged and blessed to be able to write this story, as there are so many other stories like mine that end quite differently.
I feel honored, privileged and blessed to be able to write this story, as there are so many other stories like mine that end quite differently. I continue to give back by reaching out to people, doing interviews and telling my story in hopes that it will help someone else. I always stress the importance of taking care of yourself, and I'll tell you the same thing — make time for your health. I had no idea I had heart problems. I thought I was healthy, so I hadn't seen a doctor in years.
Make it a point to see your doctor annually, get your blood pressure and cholesterol checked, and if you're planning on participating in any strenuous activities, schedule a stress test to make sure you are in good health. It could save your life.
Related: Why your annual physical is more important than you think
My story is also a reminder that you never know what will happen when you least expect it. I'm thankful that the people who were around me that fateful day knew what to do and did not hesitate to jump in and save my life. I hope this story inspires more people to take a CPR class. If a few more people can learn how to save a life, that will make my event so much more meaningful.
I have truly come full circle. I wasn't able to finish that marathon a year ago, but I did it this year — with a full and grateful heart. I know I'm lucky to be alive and I intend to keep on living my life to the fullest, each and every day.
Are you at risk for heart disease? Take the quiz today.
This story was contributed by Dwayne Pickens, a cardiac patient at Baylor University Medical Center and Baylor Scott & White Heart and Vascular Hospital – Dallas.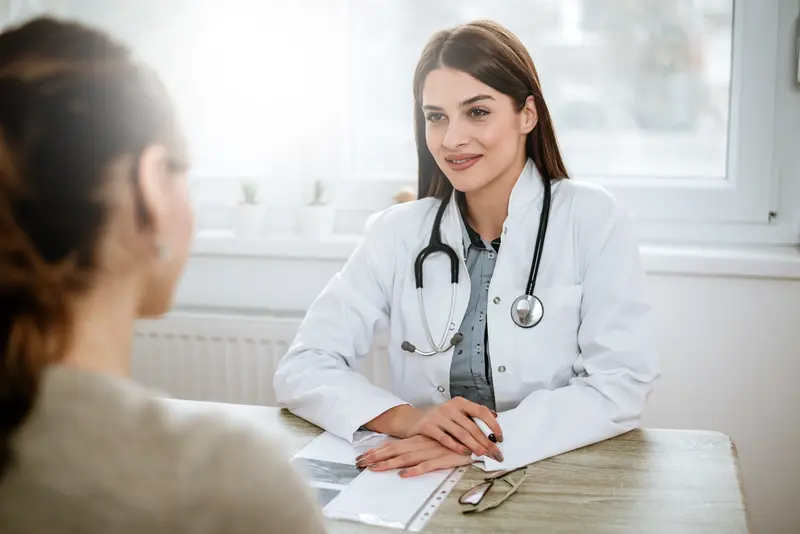 We make it easy.
Healthcare doesn't have to be difficult. We're constantly finding ways to make it easy so that you can get Better and stay that way.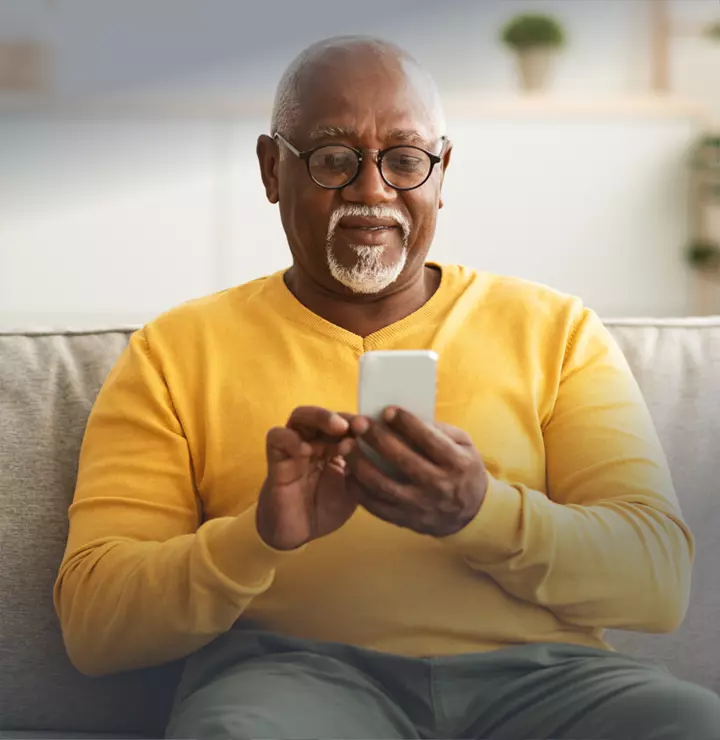 Better

tools make it easier
We all have different healthcare needs. Handle them your way with the MyBSWHealth app. Download the app today and take a hands-on approach to your healthcare.