Amenities provide sanctuary to families of transplant patients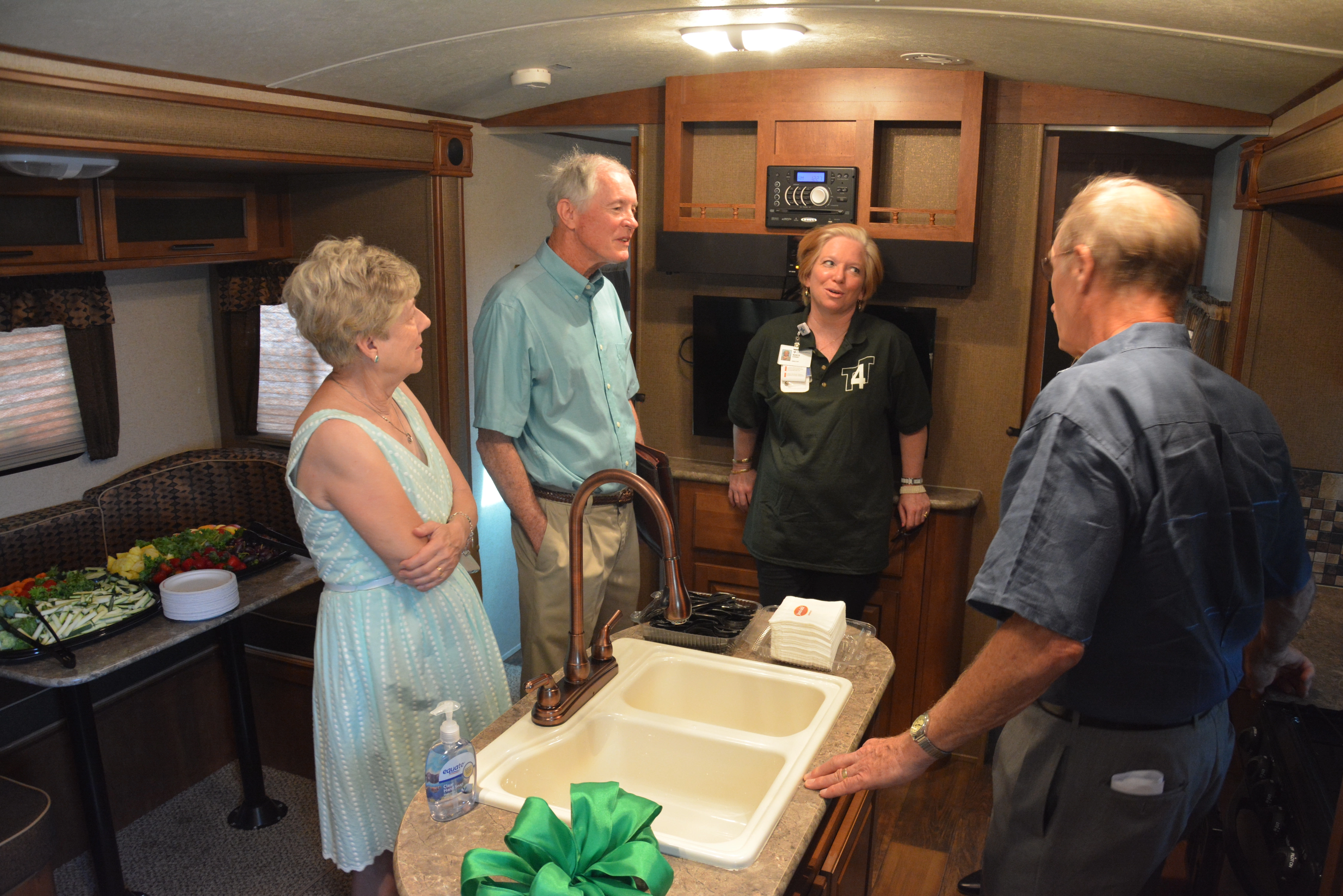 There are thousands of people waiting for the gift of life. They wait at home, in the hospital, in a hotel — anywhere — anxiously anticipating the call that it's their time to receive an organ donation.
During this time of great stress, Baylor Scott & White Health has made arrangements to provide comfort for families in need, built around our philosophy of caring for the whole patient and family.
According to UNOS, more than 120,000 people need a lifesaving organ transplant. This number is climbing every day, and the demand for organs continues to grow.
Due to complications related to cystic fibrosis, Carrie Giddens found herself among those in need. She was, however, fortunate enough to receive a double lung transplant in 2012 at Baylor University Medical Center at Dallas. It was thanks to the generosity of the Henderson family after the sudden passing of their daughter Amy.
Amy, her husband and children lived across the street from her parents, and she was a light to all who knew her. She went to the emergency room the day after Thanksgiving because she complained of headaches, and by Monday morning she died from blood clots in her brain. The Hendersons honored Amy's wish to donate her organs and found hope as they grieved the loss of their daughter.
"We became very adamant about being organ donor advocates," John Henderson said. "We became a focal point because of our passion, and our need to heal in this way."
Amy was able to give Carrie the gift of life, and turn this tragedy to hope. Unfortunately, Carrie's brother was among those still waiting, and died before receiving a transplant, seven months before Carrie received hers. He also had cystic fibrosis. During this sensitive waiting period, the Giddens family spent countless hours in the waiting room of the intensive care unit of the hospital. This two month period was emotionally and physically difficult.
Twice Blessed House
To relieve some of the burden, Baylor University Medical Center offers amenities for family members of transplant patients. The hospital is a focal point for transplants, performing between 400 and 500 transplants every year.
Instead of waiting in the intensive care unit, patients can qualify to stay in the Twice Blessed House which provides daily comforts away from home, including…
Walking distance to the hospital
Free shuttle service
Fully furnished one and two bedroom apartment units
Affordable pricing ($50 per night and $70 per night, respectively)
Individual unit kitchen and washer/dryer
Privacy and space
"It takes a lot of stress off the patient and their caregiver during a time that is already difficult for them in many ways," said Serena Kennedy, the housing coordinator for the Twice Blessed House for more than eight years. "They are away from their family, friends, job, home, everything that is familiar to them. They are in a new place that has a large amount of additional costs associated with it. Being able to stay at Twice Blessed House helps give them the ability to just focus on getting better and going back home."
The Twice Blessed House places priority on patients to accommodate their needs first. As rooms are available, families or caregivers may also stay based on availability. Qualifications to stay in the Twice Blessed House include:
Transplant patient living more than 50 miles from Baylor University Medical Center
Reservation from patient's scheduler or social worker
Approved background checks for everyone staying at the unit
Part of the Transplant Family
Many of the transplant patients live within the 50 mile radius and do not need housing accommodations. However without the TBH, patients traveling would have to stay in a hotel, with friends or far away. They would not enjoy spacious rooms or convenient laundry, but would also miss out on potential connections while staying there.
"I feel that it makes a big difference in their morale to also be part of a group of other transplant patients that are going through the same things that they are," Kennedy said. "They form bonds and friendships with the other patients and caregivers that help them greatly."
Those who support the TBH often see the tremendous impact it makes on the whole patient, and are often inspired to donate to help cover ongoing housing expenses.
RV For Transplant Families
Building transplant homes can be expensive, and in Central Texas they are rolling out accommodations in phases. The end goal is to create a Transplant Community with six to eight individual housing units surrounding a community center building. The community center will have on-site laundry, fitness facilities, a resource center with wireless connections and a library. This will provide convenient, affordable housing in a home-like environment through a network of support, comfort, and compassion.
The first phase is complete and Scott & White Memorial Hospital, part of Baylor Scott & White Health, has unveiled a new recreational vehicle (RV) for patients in need of an organ transplant.
Nance Conney, transplant program director said this is a place for patients and their families to stay pre or post-transplant and the initiative has received a positive response in the Temple community.
"We want to reduce the emotional and financial stress for our patients who are facing a desperate medical crisis," Conney said. "We are committed to caring for our patients and their families beyond the medical needs."
The Transplant Recipient International Organization Central Texas Chapter (TRIO) and several employees of the Scott & White worked together to accommodate transplant patients traveling from long distances, thanks to the John L. Hern Foundation, Sunbelt RV in Belton and others.
The Hendersons are proud to be a part of the effort and both John and Margaret are actively involved with the TRIO Central Texas Chapter to create a forum for transplant advocacy.
"We want to do whatever we can to support the transplant community," John said. "This is something very real and personal to us now that we have met Carrie, and there is a great need for affordable accommodations for transplant patients and families."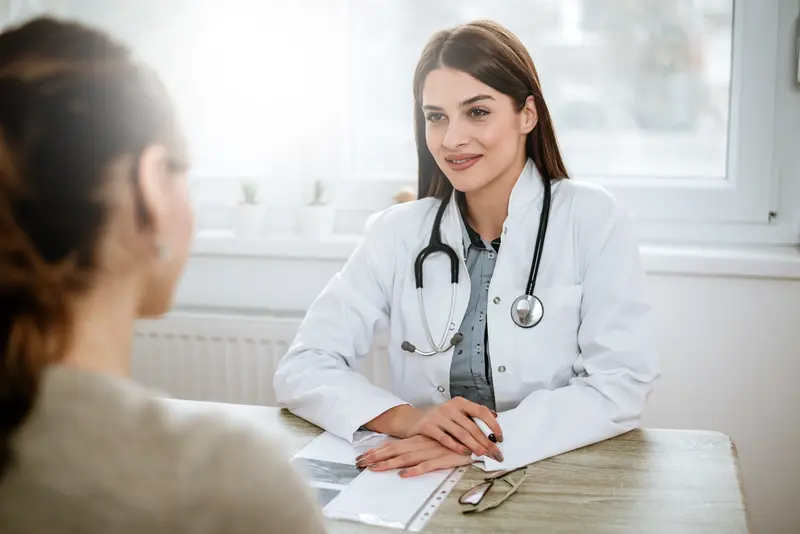 We make it easy.
Healthcare doesn't have to be difficult. We're constantly finding ways to make it easy so that you can get Better and stay that way.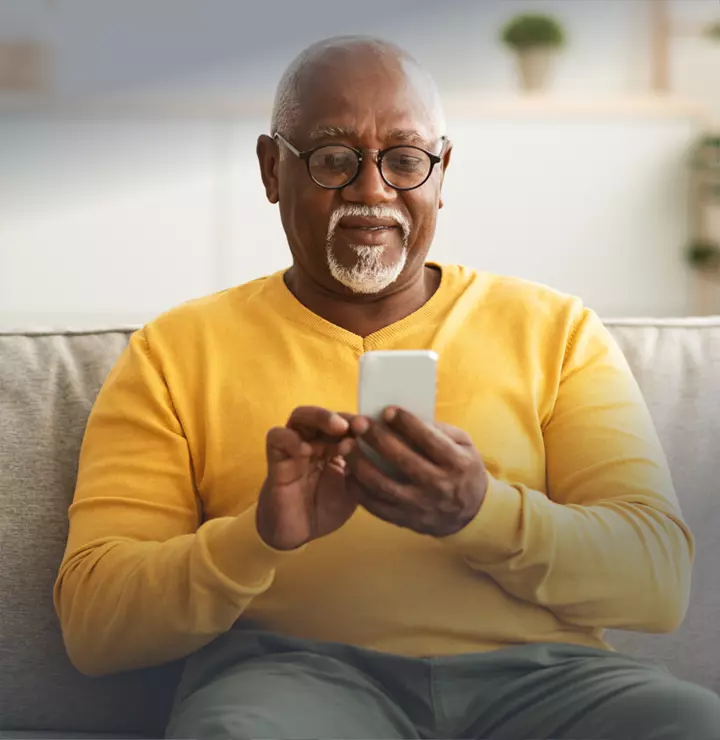 Better

tools make it easier
We all have different healthcare needs. Handle them your way with the MyBSWHealth app. Download the app today and take a hands-on approach to your healthcare.