How Baylor Scott & White is addressing the shortage of mental health professionals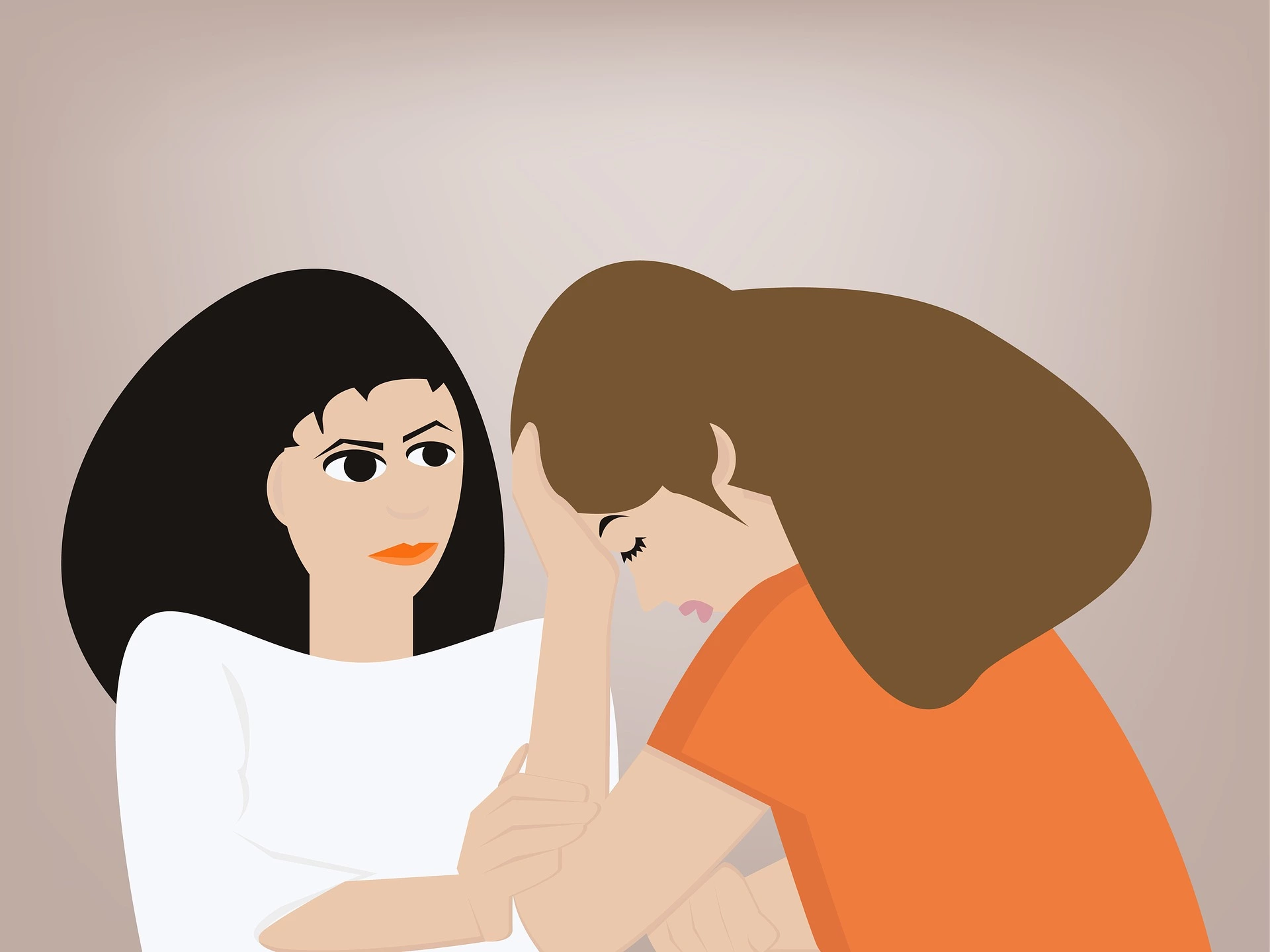 The family physician's office has become the front line of defense against mental illness. The ideal population-to-psychiatrist ratio is 4000-1. In Texas, the ratio is triple that size.
Four out of five people with a behavioral health diagnosis visit a primary care provider every year.
It is no surprise that most mental health patients bring up their issues first with their primary-care physicians. Four out of five people with a behavioral health diagnosis visit a primary care provider every year. However, their doctors find it difficult to refer their patients to mental health providers.

Licensed clinical social workers and community health workers screen patients in Baylor Scott & White Health community clinics to identify patients with behavioral health issues, coordinate their physical and mental health care on the spot, and determine whether mental problems may be a barrier to managing their physical health.
Treating mental health at the doctor's office reduces the stigma, offers patient-centered convenience and allows the clinic to treat the patient comprehensively.
The clinics serve low-income and underinsured or uninsured residents. Rita Smith, a social worker at Baylor Scott & White Health, estimates more than one-third of primary-care patients have problems with anxiety, depression or substance abuse. She said depression can be reduced by half by combining 3–5 therapy sessions and medication. Clinicians also see patients better able to take charge of their health, resulting in lower health care costs.
Pam Davis, manager of behavioral health social work at Baylor Scott & White Health, said specially trained clinical social workers spend about 75 percent of their time on individual patient behavioral therapy and the remainder of the time trying to connect them with community resources to address non-medical needs that may be hampering the healing process. Social worker Susan Clark said she and her colleagues are trained to see patients in the context of their environment to address behavioral health.
About 1 out of 4 U.S. adults have a diagnosable mental disorder in a given year. That can be higher in impoverished areas. Mental disorders have become the costliest conditions to treat in the U.S. in recent years, now exceeding heart conditions.
The mind-body connection means that poor emotional health can weaken the immune system and make it more difficult to battle physical ailments. Mental health problems actually can be the cause of physical symptoms.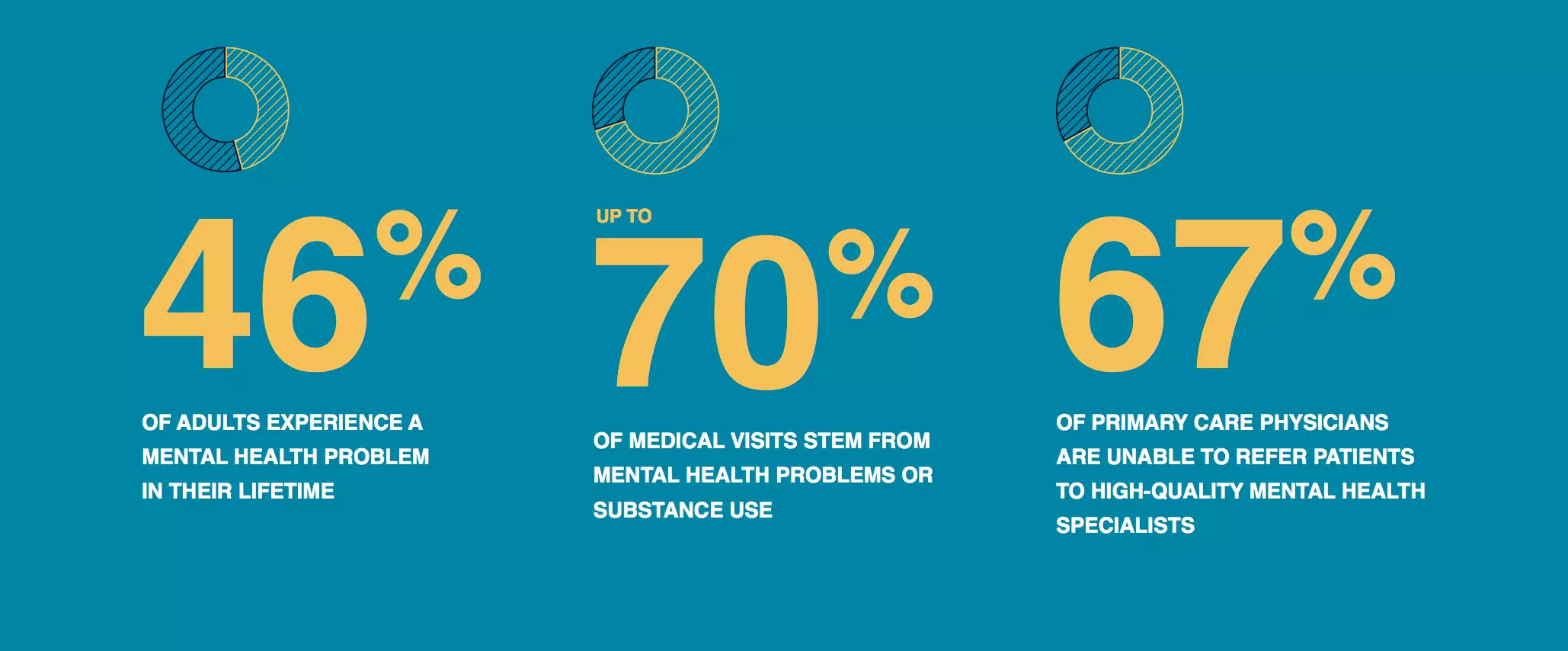 As many as 70 percent of doctor visits stem from a social or behavioral issue, triggered by mental health problems or substance abuse. Offering mental health services in a doctor's office ensures people have access to needed services, minimizes the stigma of behavioral problems and improves the chances of better health outcomes. If you're concerned about your mental health or feel you might wish to speak to a physician about behavioral health, find a primary care provider today.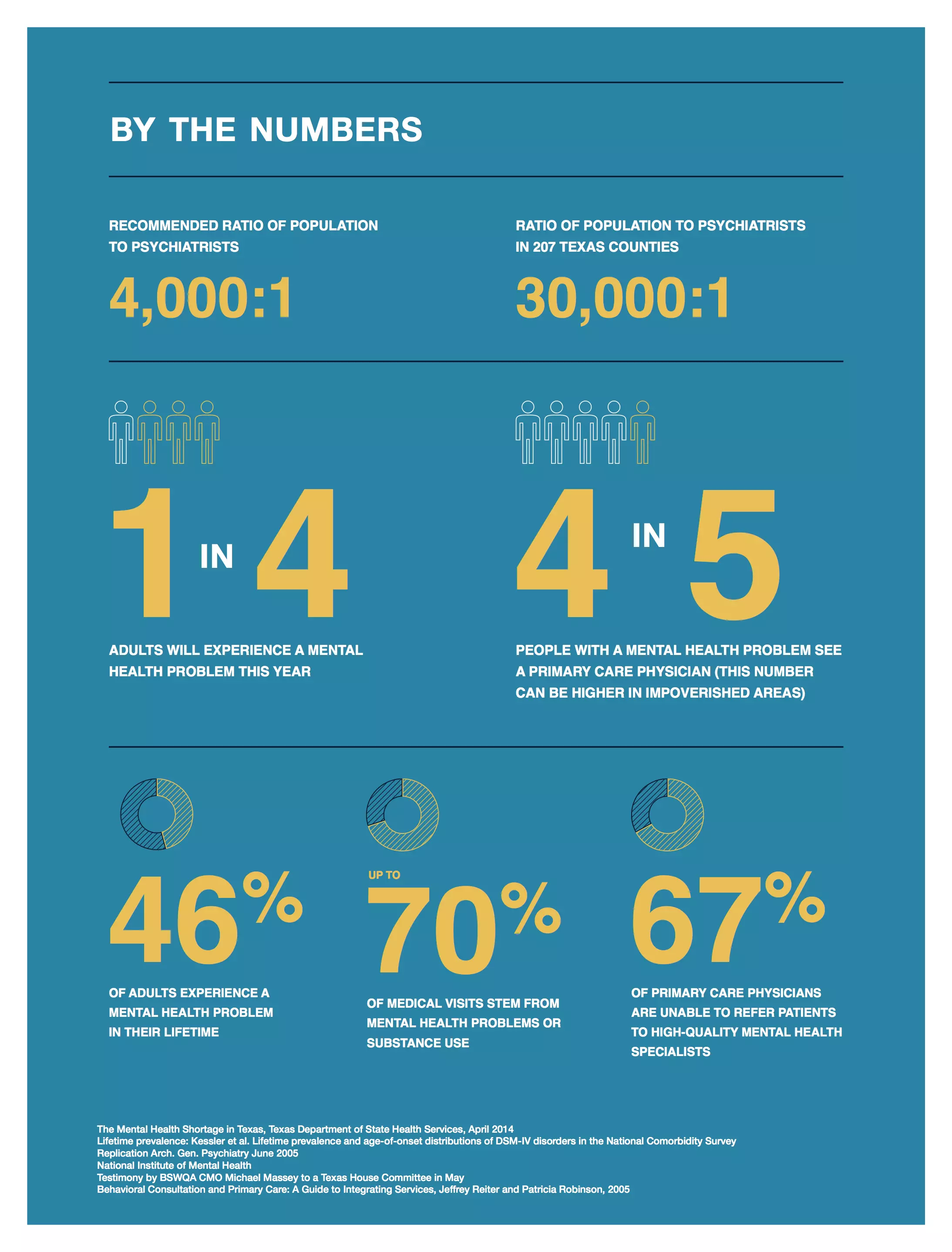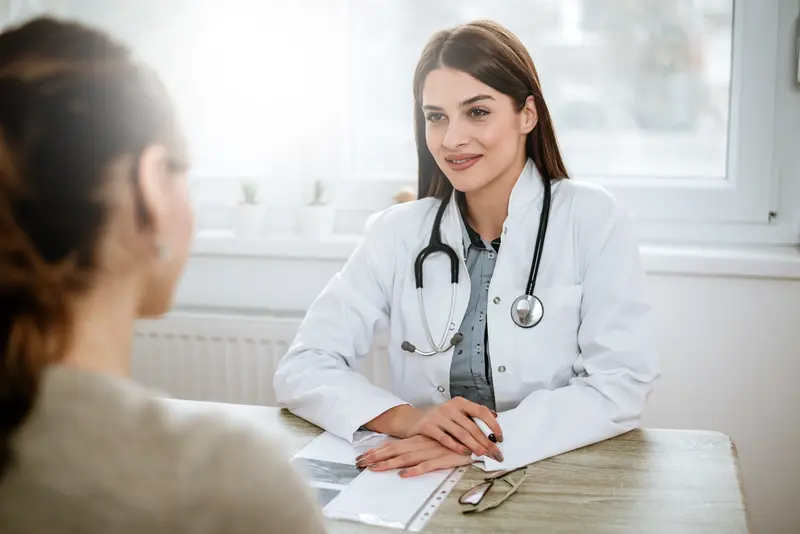 We make it easy.
Healthcare doesn't have to be difficult. We're constantly finding ways to make it easy so that you can get Better and stay that way.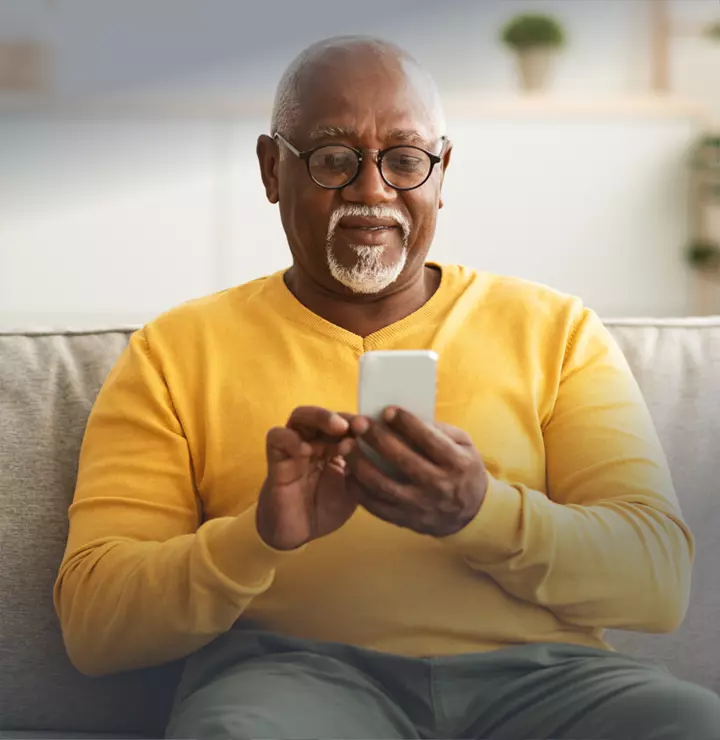 Better

tools make it easier
We all have different healthcare needs. Handle them your way with the MyBSWHealth app. Download the app today and take a hands-on approach to your healthcare.