How can dad or partner help post-baby?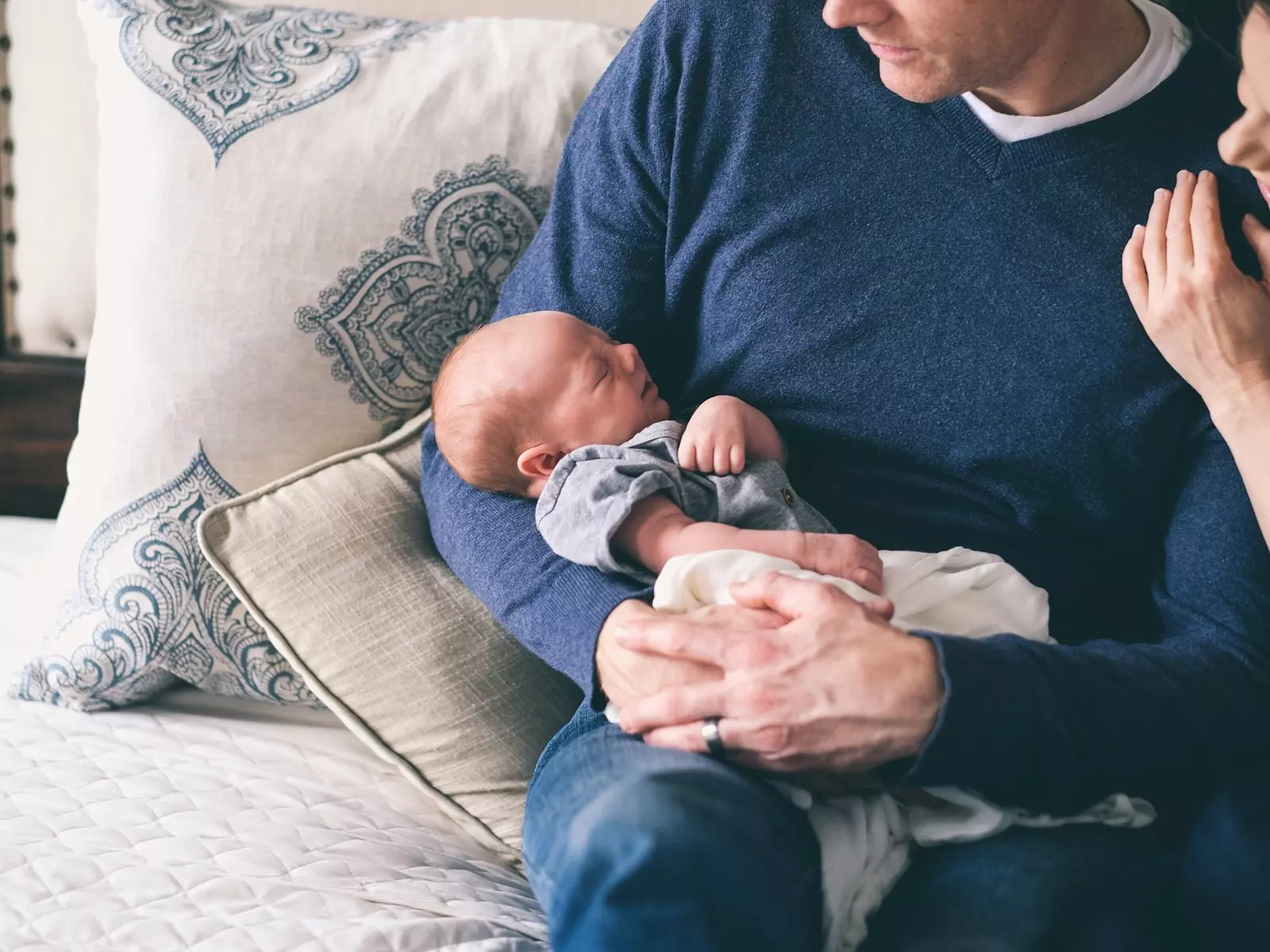 During your pregnancy, it is important to have support as you embark on your new adventure. Whether you enlist the help of your husband, boyfriend, partner or family member, it can take some creativity to get someone involved.
Often, the burden falls on the mother—but there are many ways dad or partner can help both during pregnancy and post-baby.
With many of my patients, I like to engage with the partner and start the dialogue from the very beginning. Most parents want to help, they just sometimes do not know how. It can be difficult for dads to see where they fit in.
Part of my job as an OBGYN is to help a woman throughout her pregnancy, and this includes helping her get the proper emotional and physical help along the way.
Start during pregnancy
At the first visit with my patient, I always emphasize that I'm happy to answer questions from everybody in the room. The first doctor's appointment is a good time to invite dad to come along—as you both may have a list of questions. If the dad does not come to any prenatal visits, it is harder to engage and for him to feel invested or involved.
If dad is busy, I often suggest arranging some of your more important appointments, such as the anatomy scan, to accommodate his schedule. During these first few appointments, the risk for complications and miscarriage is higher, so it can be beneficial to have someone there to hold your hand and help you cope with any unwelcome news.
Having dad in the room can also help mom remember things she would like to discuss with her doctor. I have found dads saying, "Remember you said your back had been hurting?" or "Didn't you have a question about that medicine you were taking?" It can be helpful to have another set of eyes and ears, watching mom and helping to alleviate any symptoms along the way.
Most of all, I suggest to my patients to enroll in a childbirth education class at your local hospital. This is a great way to get dad involved and he can learn ways to help from an instructor. Classes may also provide an opportunity for him to meet other dads and relatable friends.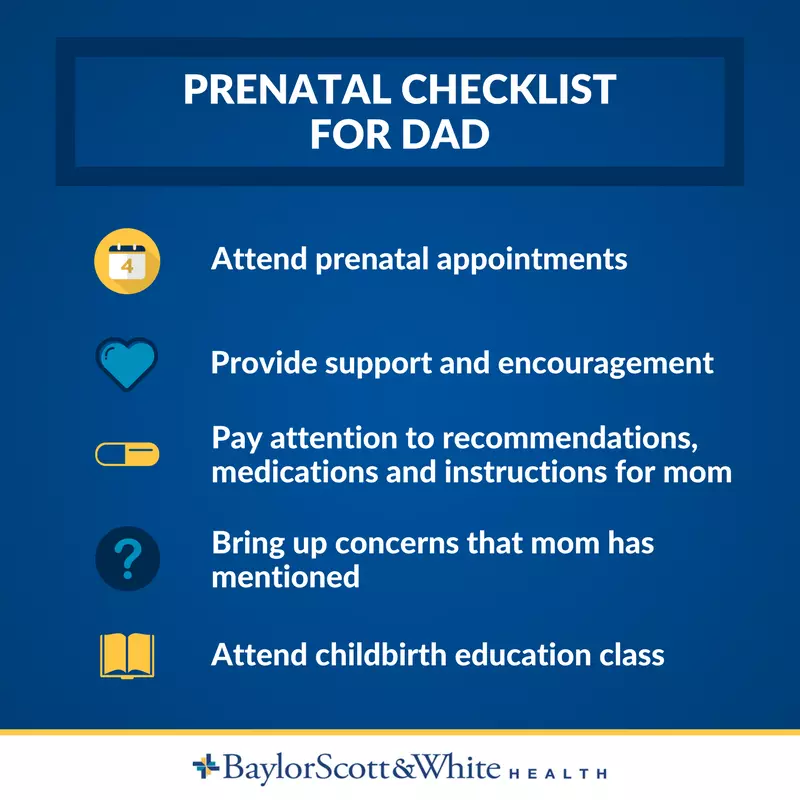 Look for creative ways to help out
Both during the pregnancy and after your baby is born, it may take some imagination to get dad involved. I have had some dads set up a foot massage schedule for mom or paint her toenails late in pregnancy. One dad even went out of his way to set up regular prenatal massages to help his wife feel pampered.
After the baby comes along, there are many ways for dads to step up and be creative. For example, if mom has to pump, dad could be the one to wash the pumping parts. Often times I find that those are the little things that mom appreciates the most. Or, if mom is breastfeeding, dad can bring a cup of water. This is a small gesture that shows teamwork and consideration to mom, as you both care for your new baby.
Consider being the sole diaper changer, alternating sleep duties or picking up medicines at the pharmacy. You can also consider buying something new for the mom of your baby to cherish.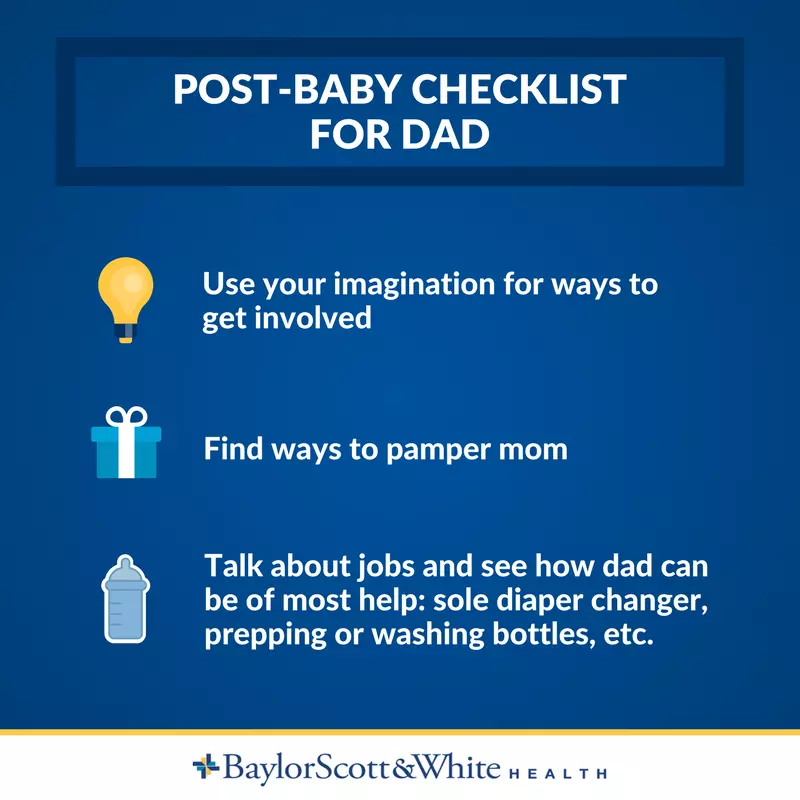 Provide both physical and emotional relief
One of the major benefits of having support is alleviating the burden that can worsen postpartum depression. Some women may suffer depression no matter how supportive dad is, but other times I can really see improvement from women who have help at home. Dads can also help watch mom's emotional well-being and encourage getting help when needed.
If you don't have support from a partner, try getting involved in local mom groups. I have seen moms who seek out support from people in similar situations. That is one of the really nice benefits of social media—you can find neighborhood groups in your area to exercise, go to the park or attend social outings.
Wondering what to pack in your hospital bag? Our experts have you covered with this packing list.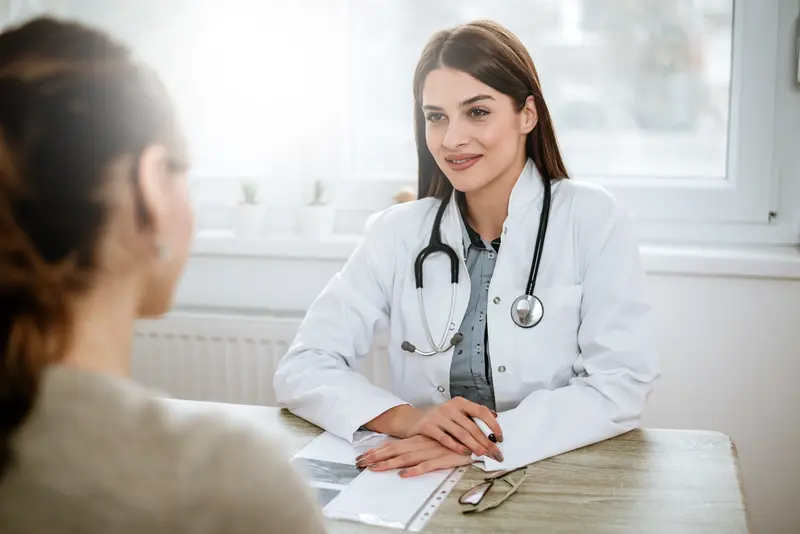 We make it easy.
Healthcare doesn't have to be difficult. We're constantly finding ways to make it easy so that you can get Better and stay that way.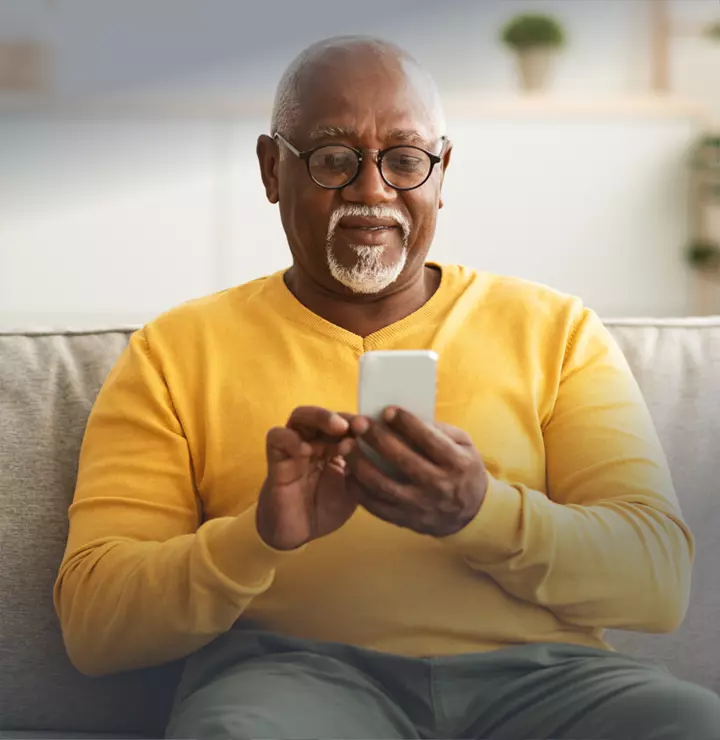 Better

tools make it easier
We all have different healthcare needs. Handle them your way with the MyBSWHealth app. Download the app today and take a hands-on approach to your healthcare.