Why your child should start swimming lessons early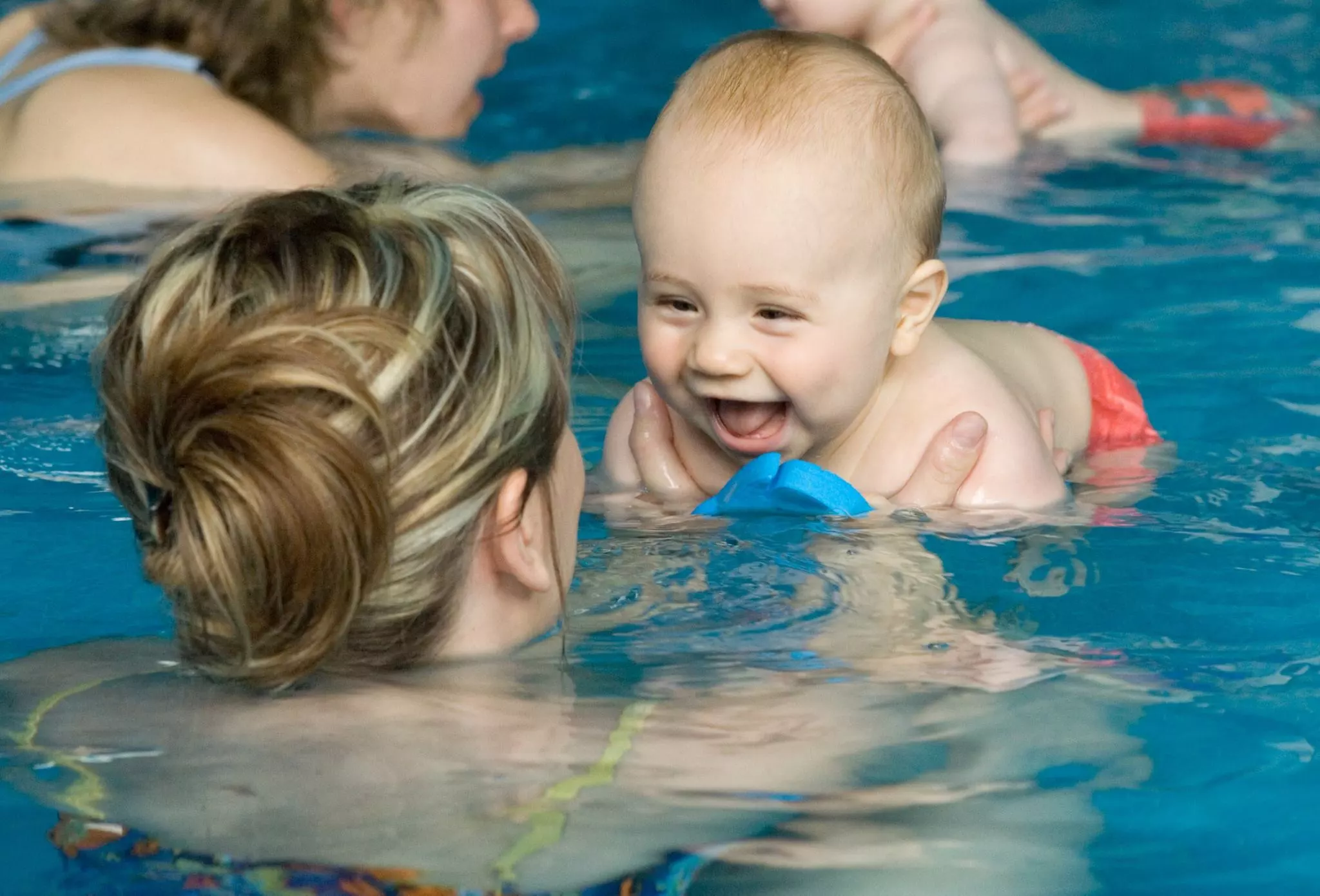 Summer is fast approaching and pools, lakes, ponds and beaches are a fun way to beat the heat. However, water also can be dangerous and can increase the risk of drowning for children if parents don't take the proper precautions. One way to help prevent your child from drowning is swim lessons.
Here are some ways to prepare your child for swimming lessons and why it is so important to start at an early age.
Introduction to the Water 
Two years old or younger is the ideal age to introduce your child to swimming. When you introduce your child to the water early, they are less likely to develop a fear of water. Children start to develop opinions around the age of two — therefore, if they have never been in the water, they may show signs of being scared which will make the process of learning to swim take longer.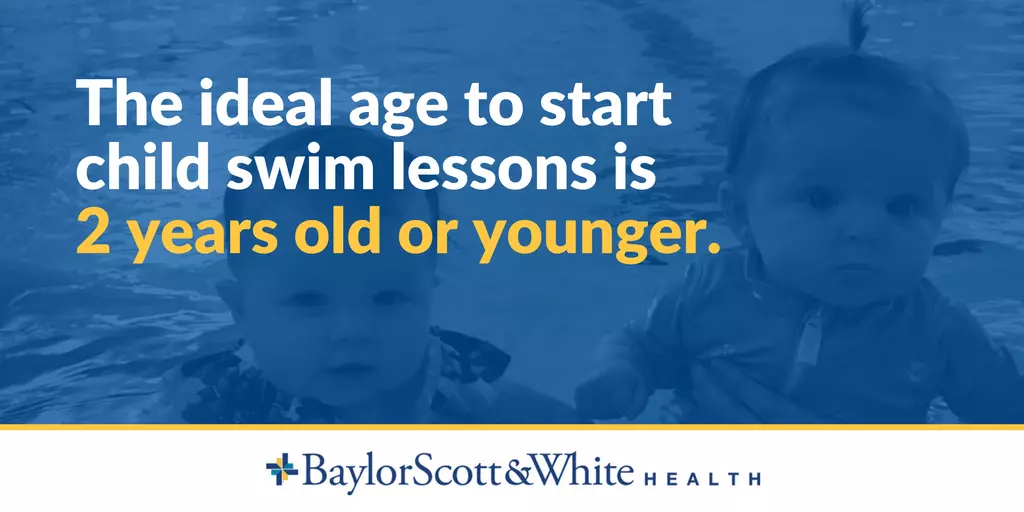 What to Expect at the First Swimming Lesson   
No matter the age, the first lesson is always a water acclimation and assessment in some way or form. For infants, the first class consists of introducing the child to the water. We work on making the child feel comfortable so we can move forward to teach the child how to swim.
We have kids who can jump right into an organized swim lesson at age one while children at age two struggle to adapt as quickly. It's all really based on the individual — our goal is to teach a structured lesson during every session, even for an infant.
Group Lessons vs. Private Lessons 
There are benefits to both set ups. Private lessons allow the child to learn at their own speed and is a good first step if they are terrified of the water. Private lessons are not just for terrified children though; private lessons are for those who can't commit to group lessons due to time and schedules as well.
Private lessons are also great for those who are more advanced than kids their age — this allows them to move forward and continue to improve on new skills.
Group lessons are great for kids who feed off of other children — some kids just need to see that other kids are learning the same skills as they are.
The more exposure the child has in structured lessons, the more likely they will succeed and learn to swim independently
How Often Should a Child Attend Swim Lessons?
The advice I give most parents is to swim during the fall and spring so you can enjoy your summer and not have to be bogged down with swim lessons. Swim lessons are not something you do for two weeks and then stop — swim lessons require practice and maintenance.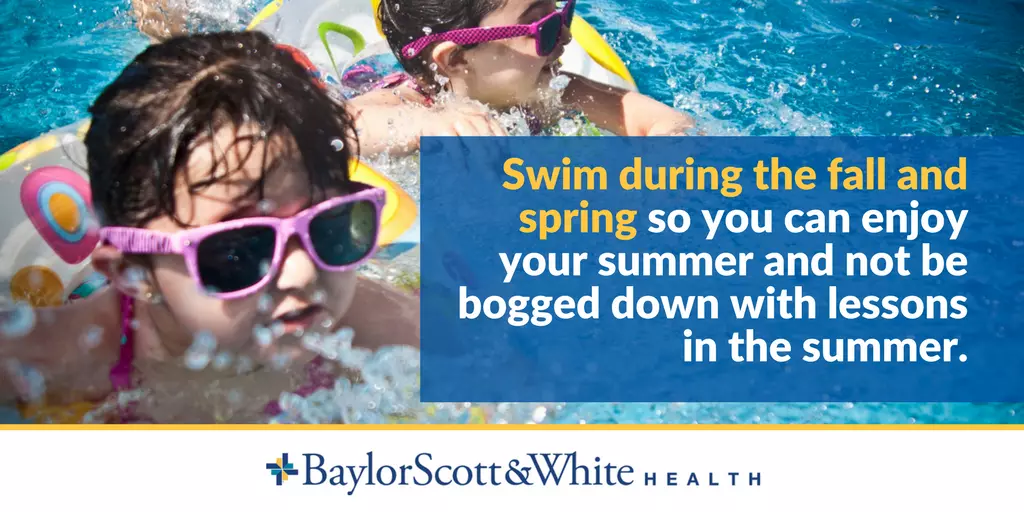 When parents sign up for group lessons, I always tell them it will take more than one session to get your child to swim across the pool. By practicing throughout the year, your child builds confidence in the water and you as a parent build confidence in your child. Your child can learn so much in the water when given the time to learn.
Preparing Your Child for Lessons
The more parents get in the water with their children, the more likely their child will enjoy and want to learn to swim. Kids need to see that swimming is fun and understand at the same time how to stay safe around the water.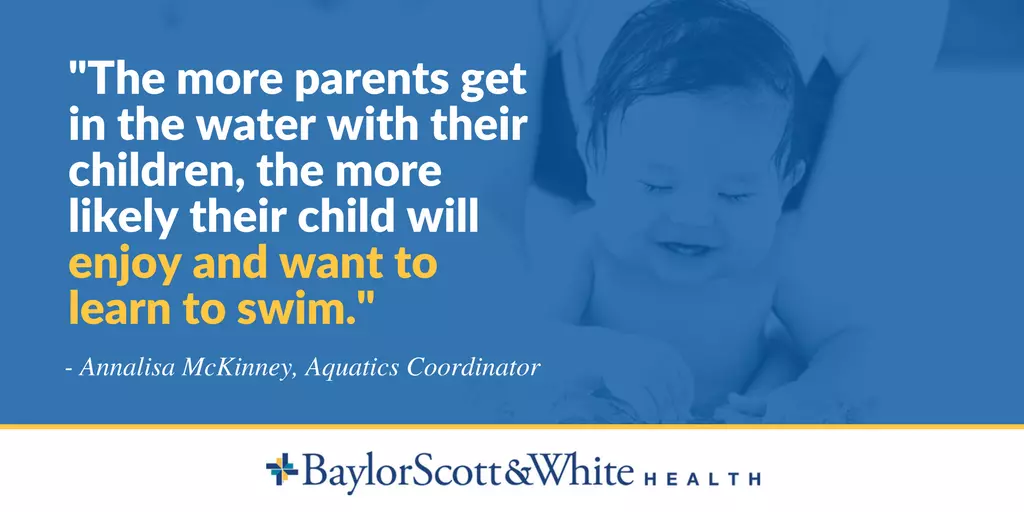 When parents get in the water to play with their kids and show them that it is fun going under the water, too, they will understand that swimming is a fun activity that everyone should learn to do.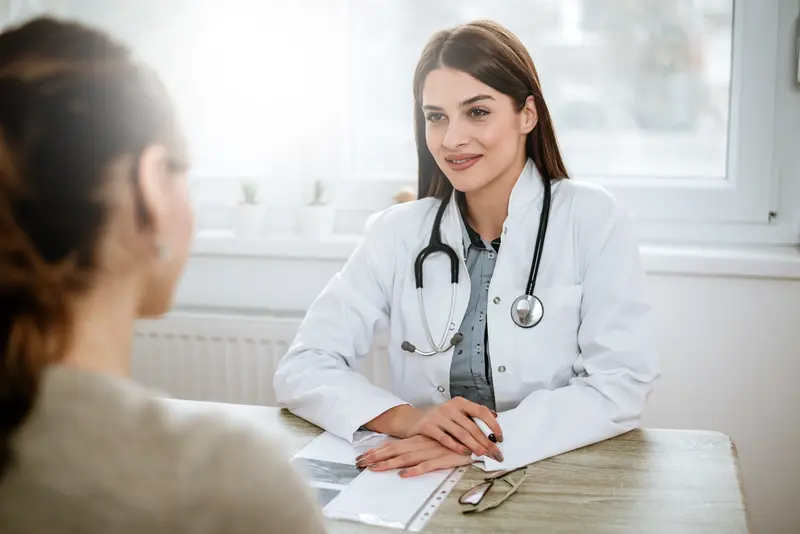 We make it easy.
Healthcare doesn't have to be difficult. We're constantly finding ways to make it easy so that you can get Better and stay that way.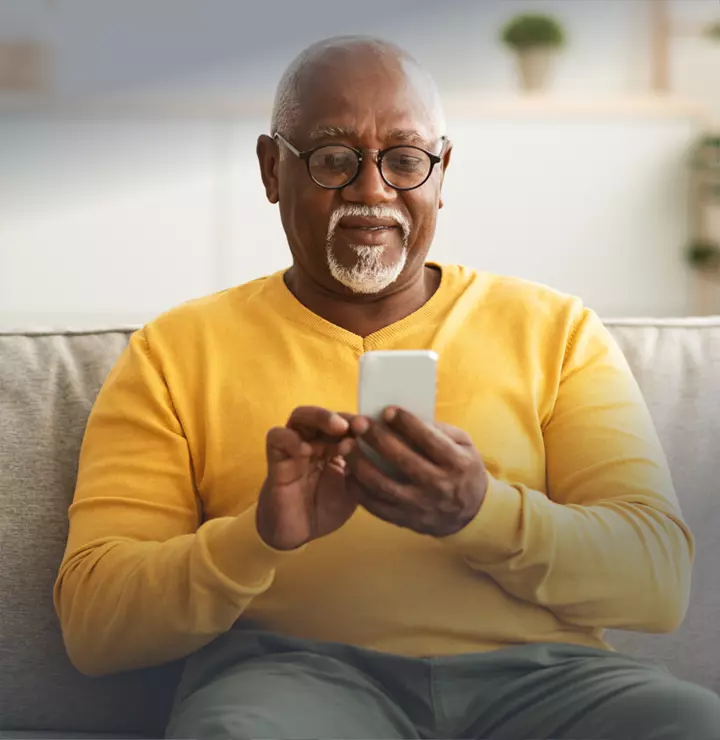 Better

tools make it easier
We all have different healthcare needs. Handle them your way with the MyBSWHealth app. Download the app today and take a hands-on approach to your healthcare.