Dancing as therapy: After stroke, husband and wife rediscover love for dance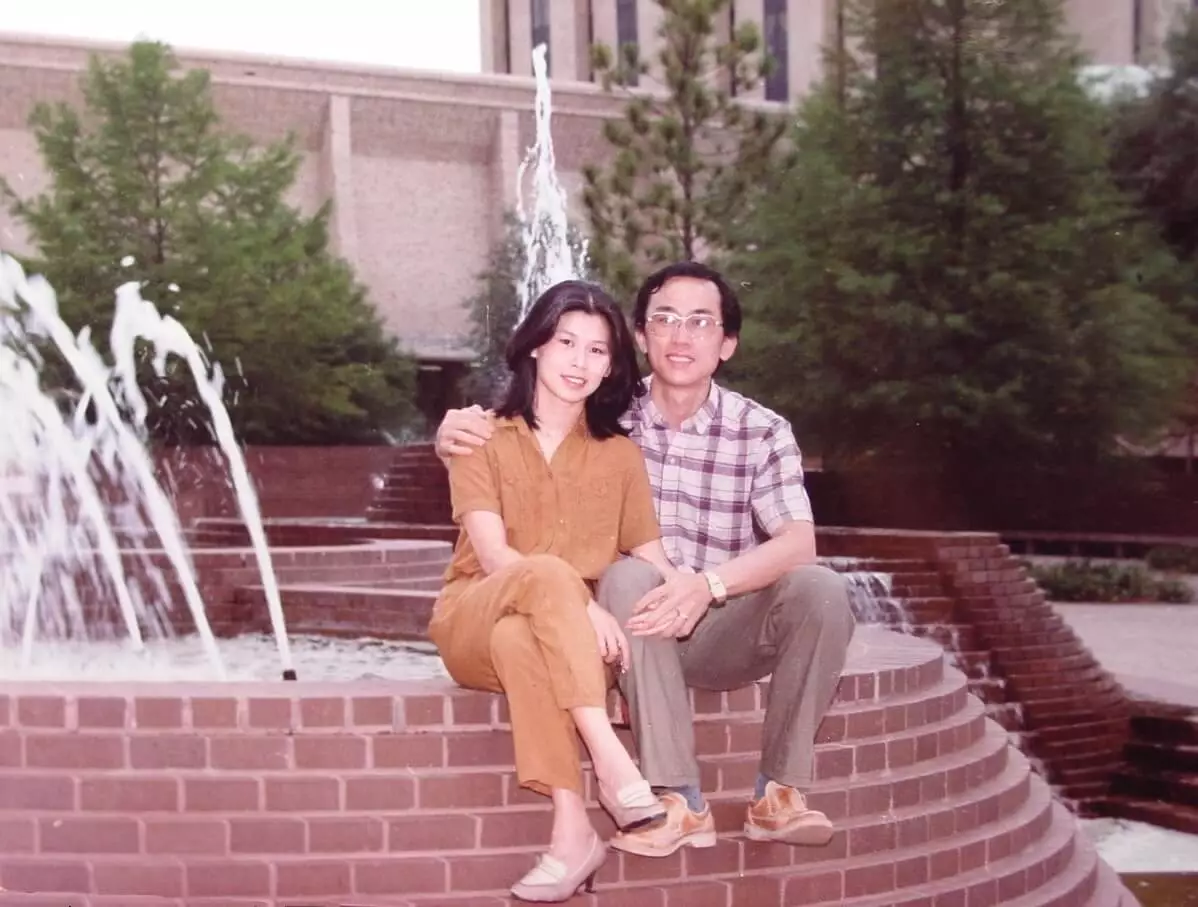 For Hsujeng and Amy Liu, dancing has always been their love language. They met while dancing at a birthday party in 1976 and have been dancing through life together ever since.
"He was a gentleman, which was extremely rare on the dance floor," Amy said. "It also helped that he was a good dancer."
When the time came to start a family, the couple put their dancing shoes away. But after a severe stroke left 63-year-old Hsujeng unable to communicate, dancing has once again helped the two connect.
Using dance as a form of rehabilitation, therapists at Baylor Scott & White Medical Center – College Station are helping Hsujeng strengthen his muscles and rediscover an old pastime with his wife.
The day their lives changed
In 2015, Hsujeng and Amy were living thousands of miles apart — he was continuing his tenure on the faculty at a university in Taiwan while Amy and their two children had moved back to Texas. He was to join them in College Station in just a few years after he retired.
With a 13-hour time difference, their daily routine was to message each other as Amy was going to work and Hsujeng was going to bed.
On the day of the stroke, it was the first time he didn't respond to her message. Amy knew he had been adjusting his sleep schedule, so she wasn't initially concerned. But after he still was not responding at the end of her workday, she grew worried. 
Hsujeng has a history of heart problems stemming from a severe infection when he was in junior high. After a mechanical valve replacement in 1990, he was prescribed a daily blood thinner to help prevent strokes.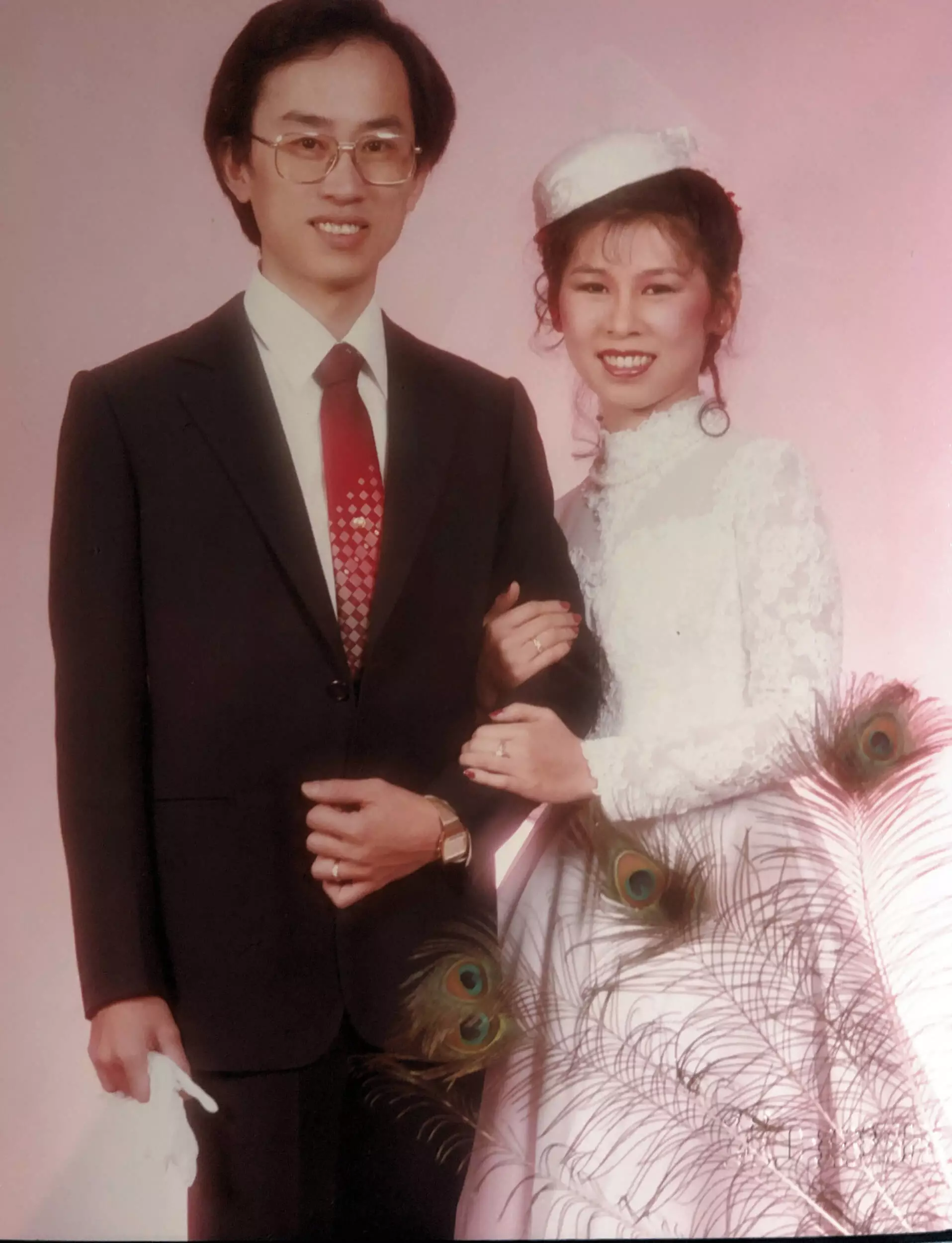 Fearing the worst, Amy called the university to check on him and also called her sister who lived about 40 minutes away.
By the time he was finally found and taken to a hospital, about eight hours had passed since the stroke. Hsujeng would survive, but their lives would never be the same.
Life after a stroke
Busy focusing on his research and without family around to keep him accountable, Husjeng's health had taken a backseat. Due to a lapse in taking his blood thinner medication, Hsujeng experienced an ischemic stroke, a type of stroke caused by a blockage in an artery that supplies blood to the brain.
Brain damage from the stroke resulted in aphasia, or loss of ability to understand or express speech. Hsujeng also experienced limb weakness on his right side, making balance, movement and stability very difficult.
More than five years later, his mobility has improved but he still relies on a wheelchair at times. Unable to express himself through words or writing, he still can't communicate.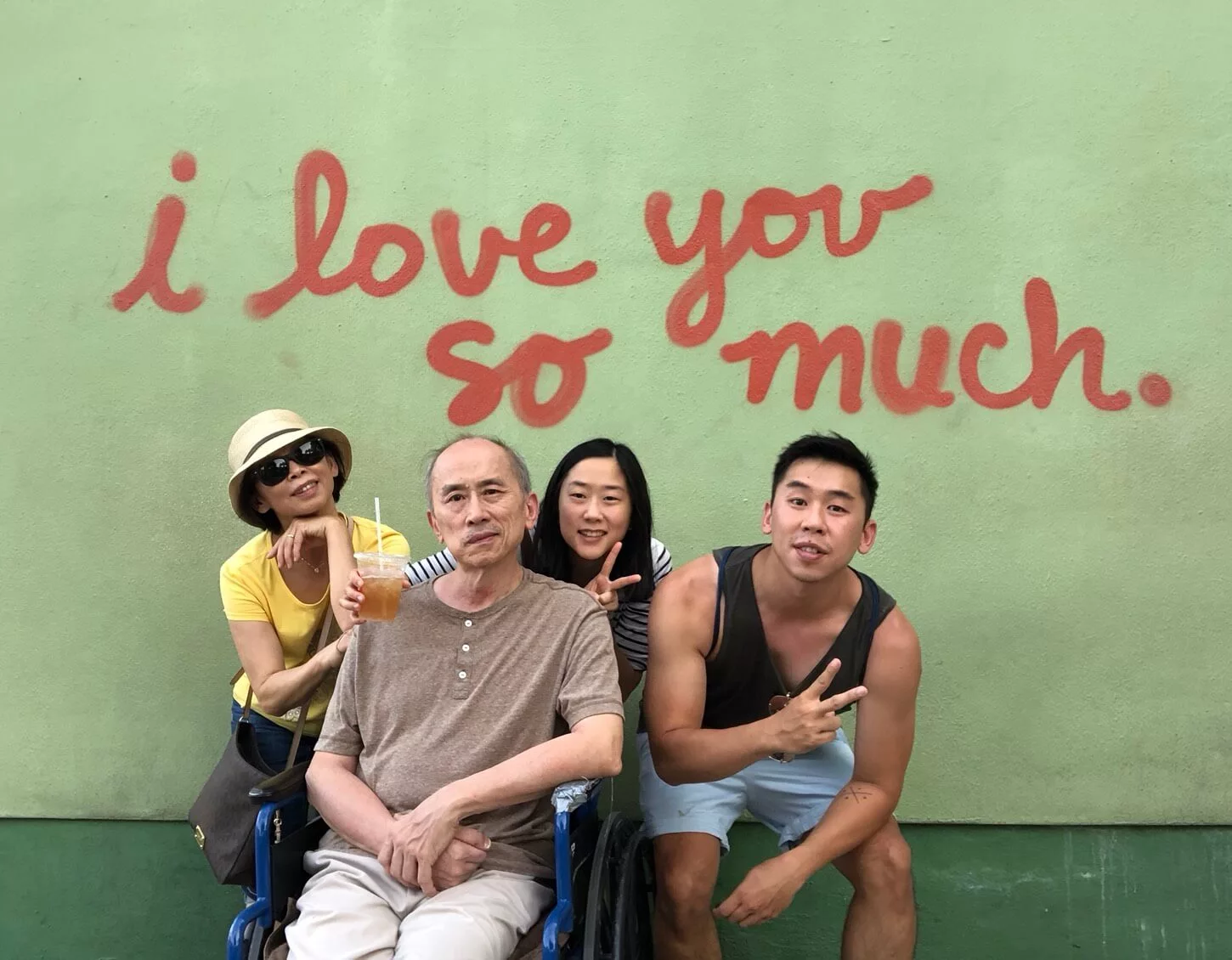 "He did create his own form of sign language that is… difficult to interpret," Amy said. "It's like he wants to convey a lot of information, but his gestures don't match the message he wants to convey. He often becomes frustrated when I or my daughter do not understand."
According to Amy, Hsujeng's mind is still sharp — especially when it comes to taking his medication. He'll notice the smallest deviations in his routines and point at the clock to remind her when it's time. 
That's the one positive change Amy said has resulted from the stroke. He will never miss a dose of medication again.
Dancing as therapy
One day during therapy, Hsujeng's therapist, Ben White, was helping him exercise his right leg muscle. To Hsujeng, this was quite challenging. Observing, Amy casually said to Ben, "Can you believe it? We used to dance a lot, but he can't anymore."
Immediately, Ben said, "Dancing! That's good. I'll get you two dancing!"
And so they started dancing again. Now, dance is both a form of therapy and a way for Amy and Hsujeng to connect. They may not be able to communicate but the two enjoy dancing together — just like they did all those years ago.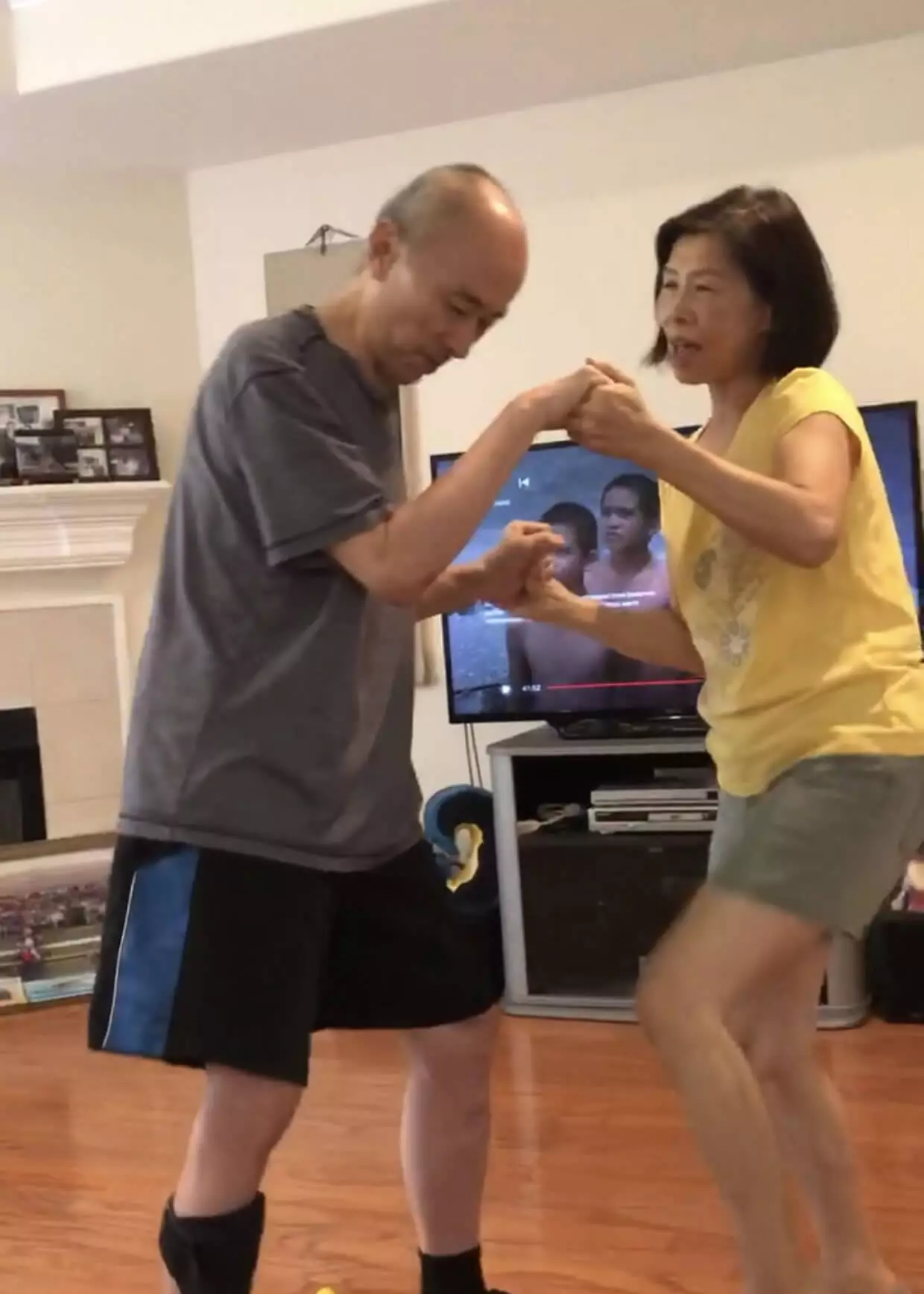 "Hsujeng was very happy that he could dance," Amy said. "Although he could not dance as beautifully as he did before, I noticed that he was able to raise his leg, a move that was very difficult for him to do."
Therapy, including dancing, has helped Hsujeng strengthen his weak muscles and improve his mobility. Amy said she is grateful that their paths intersected with Ben's, as therapy has made a marked difference in her husband's health and in their daily lives.
"An amazing therapist makes all the difference," she said. "Other than dancing, Ben always lets Hsujeng try different tools, which makes therapy fun, challenging and something to look forward to."
Reflecting on their journey since the stroke, Amy has a few life lessons to share.
"We all need to prioritize our health and not let professional or personal time commitments take away from the most important thing we have — our health and family," she said. "To that end, it is extremely important to listen to your doctor and take your prescribed medicine."
Her last word of advice? Dance.
"Finally, dance! It'll make your life and tackling any challenges more exciting and fun!"
Subscribe to the Scrubbing In newsletter for a weekly dose of inspiring stories and ideas.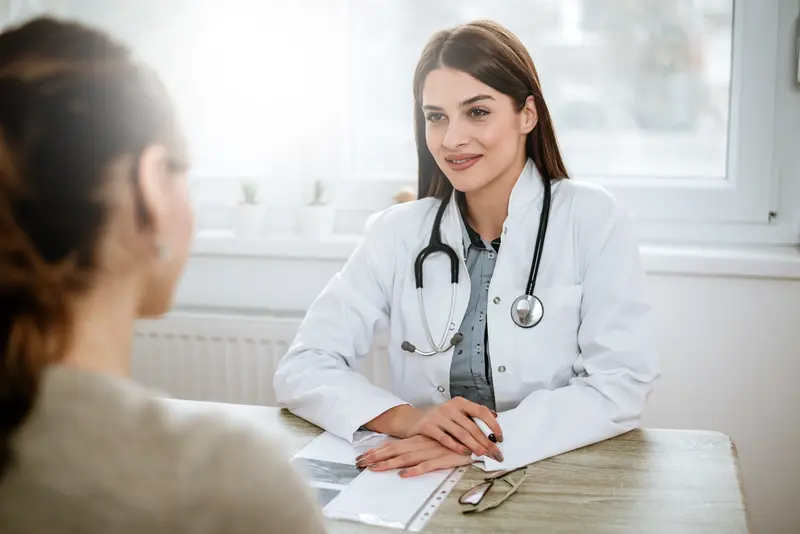 We make it easy.
Healthcare doesn't have to be difficult. We're constantly finding ways to make it easy so that you can get Better and stay that way.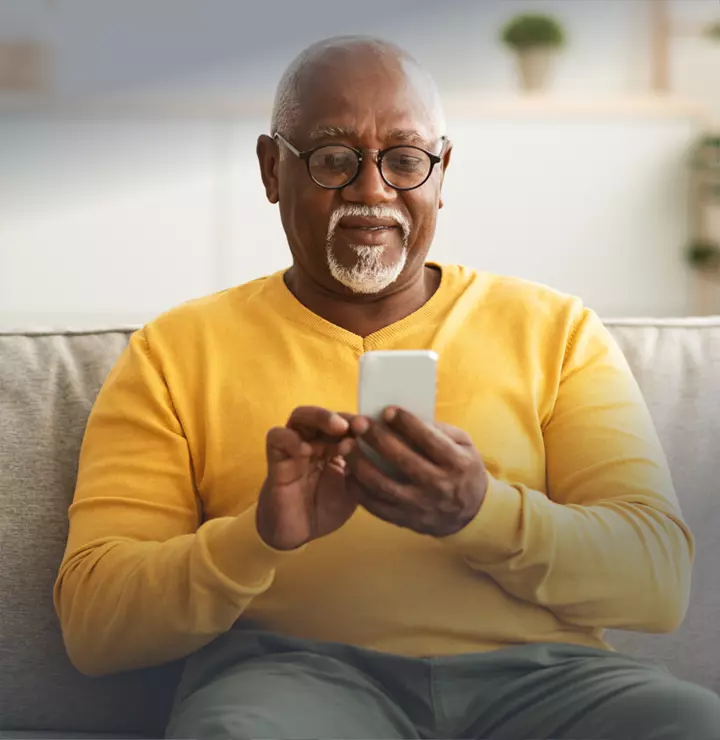 Better

tools make it easier
We all have different healthcare needs. Handle them your way with the MyBSWHealth app. Download the app today and take a hands-on approach to your healthcare.