ER wait times: Behind the scenes in an ER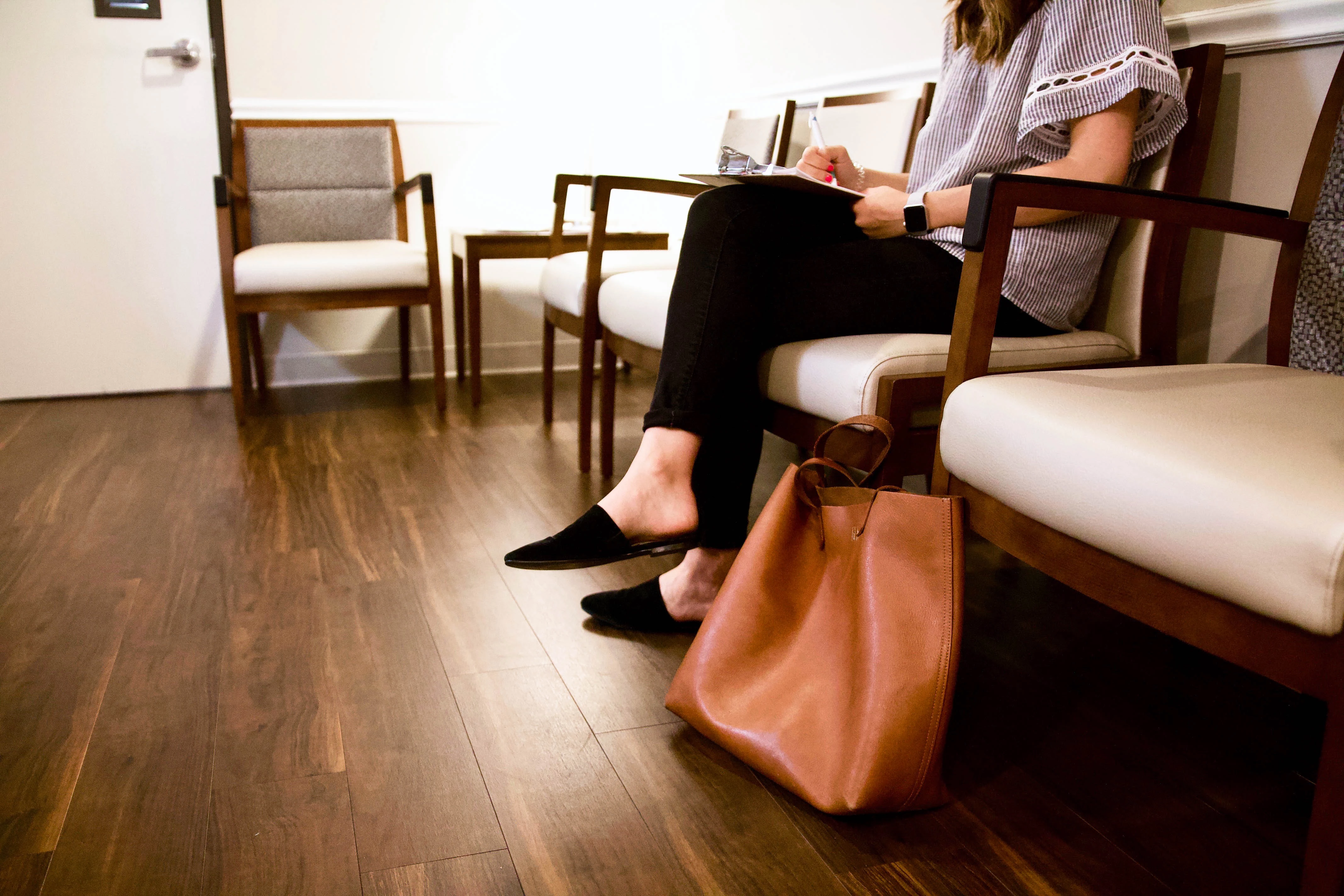 Those who have visited an emergency room are no stranger to how waiting can feel in times of uncertainty.
But what you might not realize is there are a lot of things working for you in the background as you wait.
Here's a glimpse of what to expect — the things you'll see and those things happening in the background that you might not see — if you find yourself in the ER.
But first, when should you go to an emergency room?
It's a tricky question with a simple answer: when you think you're having an emergency. But not all emergencies are the same.
It's our job as medical experts to assess whether you are or are not experiencing a medical emergency when you arrive. Chest pain, symptoms of a stroke or undergoing some sort of traumatic injury can all be classified as emergent situations.
Now, if you feel like your health condition is non-life-threatening, you could schedule an appointment with a primary care physician, take advantage of an e-visit or seek out treatment at an urgent care facility. It's important to understand how to navigate your healthcare options to make sure you receive effective care in a way that is convenient. Maybe you've had a low-grade fever for a short period of time, a simple cough and cold symptoms or an upset stomach with tolerable pain. If you're otherwise healthy with no underlying medical conditions, treatment for these common conditions might be found outside of the emergency room entry point.
However, if your issue is severe and you feel strongly you're having an emergency, you should not be afraid to go to the emergency room.
Navigating the ER as a patient
When you arrive at an ER, you'll be greeted by a nurse who will conduct an initial screening to determine whether your condition is life-threatening.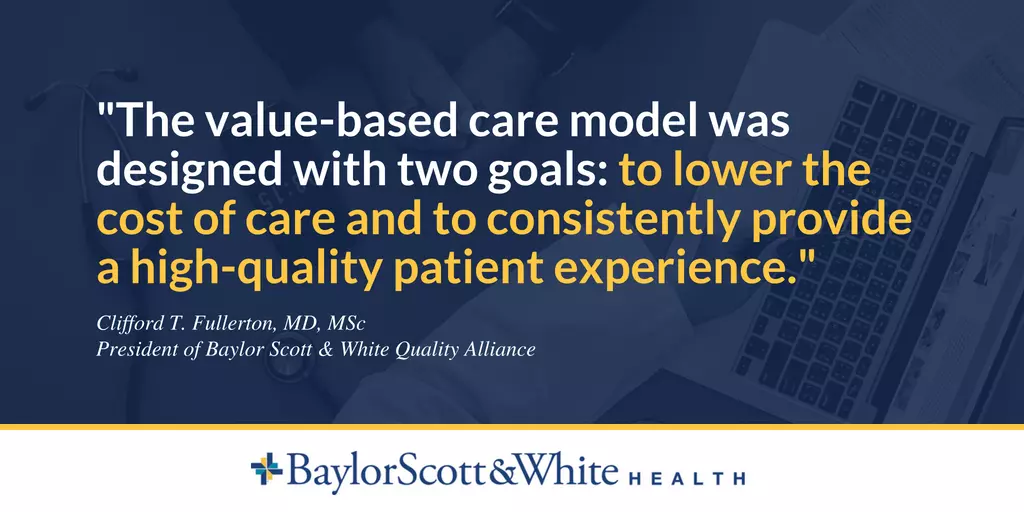 You should come prepared with your personal information, so the ER staff can register you in the system. The staff will ask you a series of initial questions related to your medical history and what medications you are currently taking, and probe into what specifically brought you into the emergency room.
You may have a variety of symptoms, but what we're really interested in is that one thing that changed for you today that made you think 'this is an emergency.'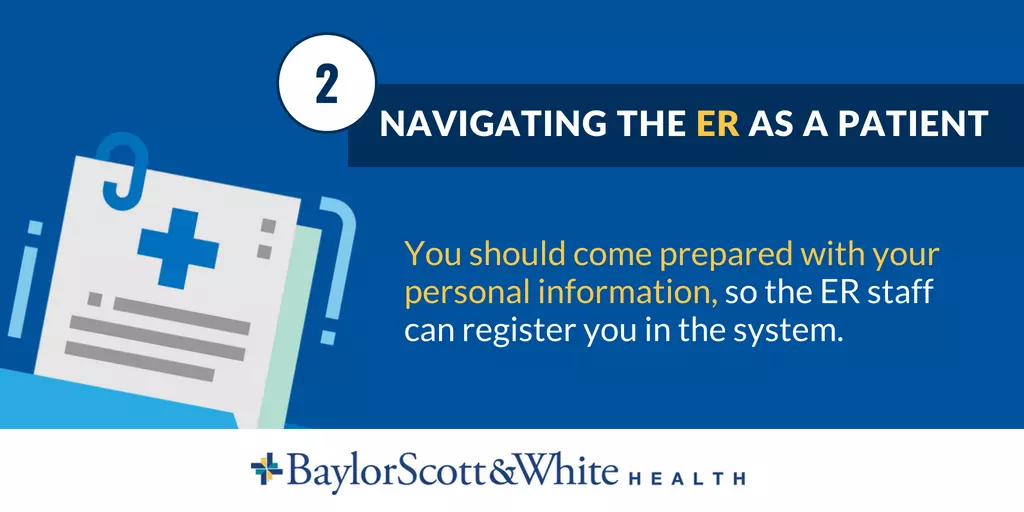 The front-line staff operating the entry point into the emergency room play a very important role. As your first point of interaction, they determine who needs to be treated first in the event that the ER is full. Imagine there are ten people waiting and only one open hospital bed. The triage process is in place to identify the sickest person, the one who needs the most acute intervention, and get them back to the available room.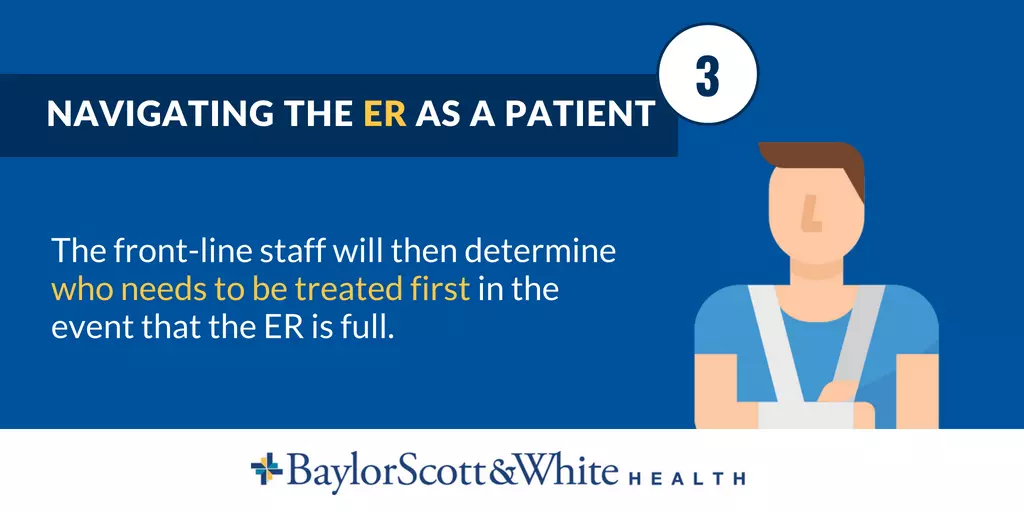 If the emergency department has available beds, a tech or nurse will escort you back to a room to finish your medical history, document your chief complaint and gather any additional information needed to treat you clinically. If on the other hand the ER is full, this process may occur in a private triage area. Our goal is to make the most of any time spent waiting by beginning diagnostic procedures (like blood work, imaging and additional testing) to get everyone one step closer to treatment.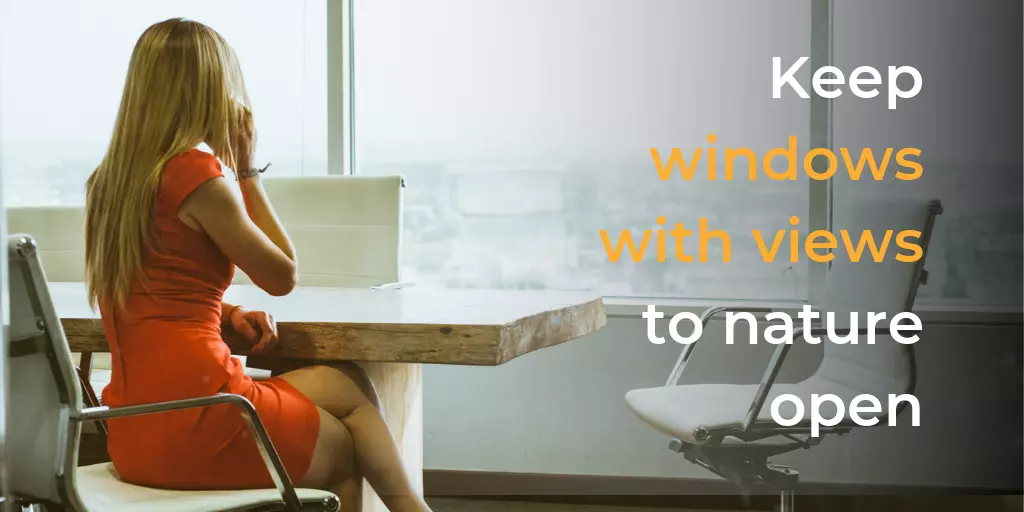 You may see people who do not appear as sick get taken to a room before you. Don't get trapped in the, "he came in after me, but he's being seen before me" mentality.
Did you know a majority of emergency room patients don't require admission to the hospital? If we don't anticipate a need for intensive healthcare resources to diagnose, these patients are sent back to a different area of the emergency department, where they can be seen and discharged more quickly. This fast track model embraced in large facilities like Baylor University Medical Center, part of Baylor Scott & White Health, is designed with different monitoring capabilities and staffing ratios to improve patient throughput and free up beds reserved for sicker people.
You may notice that different members of your care team ask you the same questions over and over. This isn't due to a lack of communication between staff, but a verification procedure for patient safety purposes.
As a patient, the medical team has your best interest at heart. Sometimes this may require some uncomfortable questioning or procedures that are outside of your comfort zone. No one expects a trip to the emergency room and the uncertainty that goes along with it, but everyone on your healthcare team is there to support you. If you don't understand something, don't be afraid to ask.
Unraveling the 'hurry up and wait' process
No matter how busy an emergency room appears to be, processes in place allow us to screen you and get your care started on the correct track, often before you even realize that's going on.
Maybe your blood has been collected or you've already had a CT scan performed, but now, nothing seems to be happening — have they forgotten about you?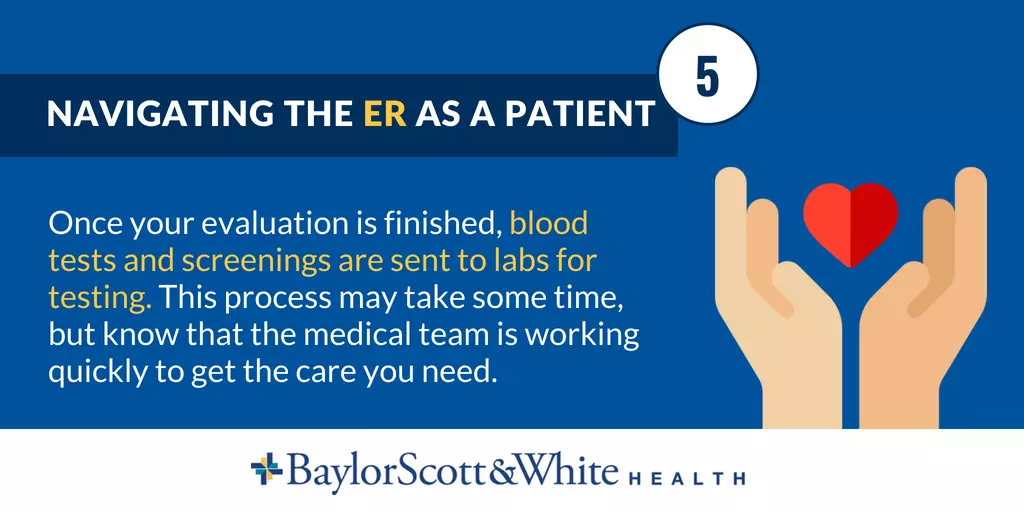 But behind the scenes, radiologists are diligently analyzing images to send back a report, and your blood samples are being tested in a lab. Test results take time, and you can always ask your nursing staff for an estimate to shorten what may feel like an indefinite wait.
People often see the ER as a 'hurry up and wait' game. But from the moment you walk through the door to the moment you leave — and at every step in between — we're all working to get you the care you need as quickly as possible.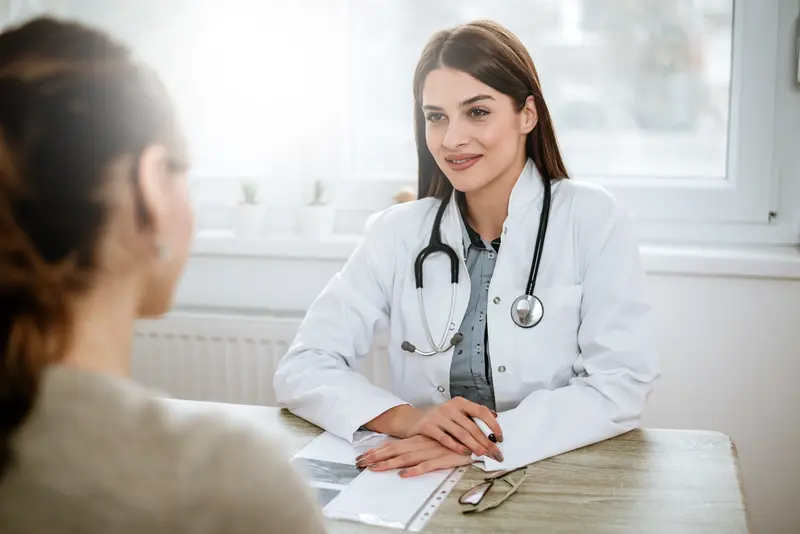 We make it easy.
Healthcare doesn't have to be difficult. We're constantly finding ways to make it easy so that you can get Better and stay that way.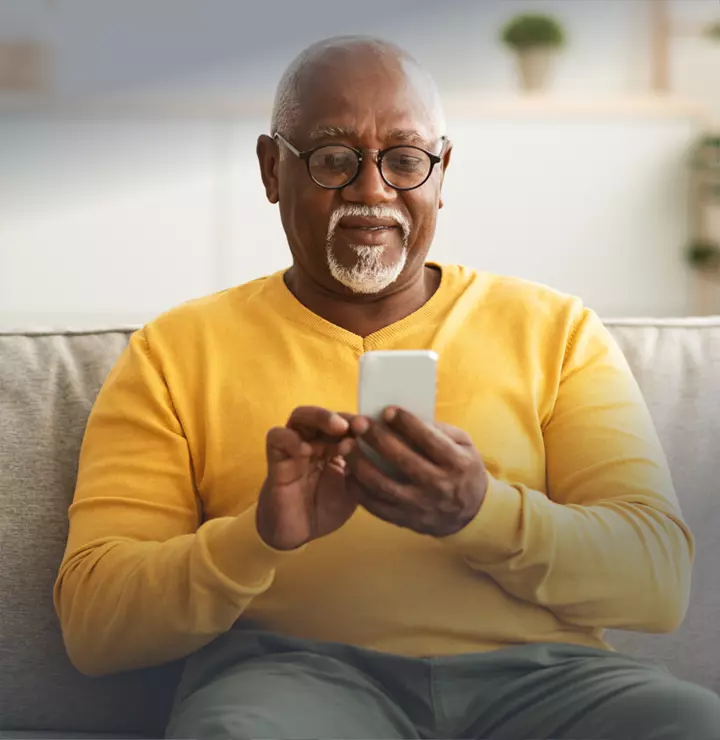 Better

tools make it easier
We all have different healthcare needs. Handle them your way with the MyBSWHealth app. Download the app today and take a hands-on approach to your healthcare.