Food as Medicine: Why diet is the foundation for a healthy heart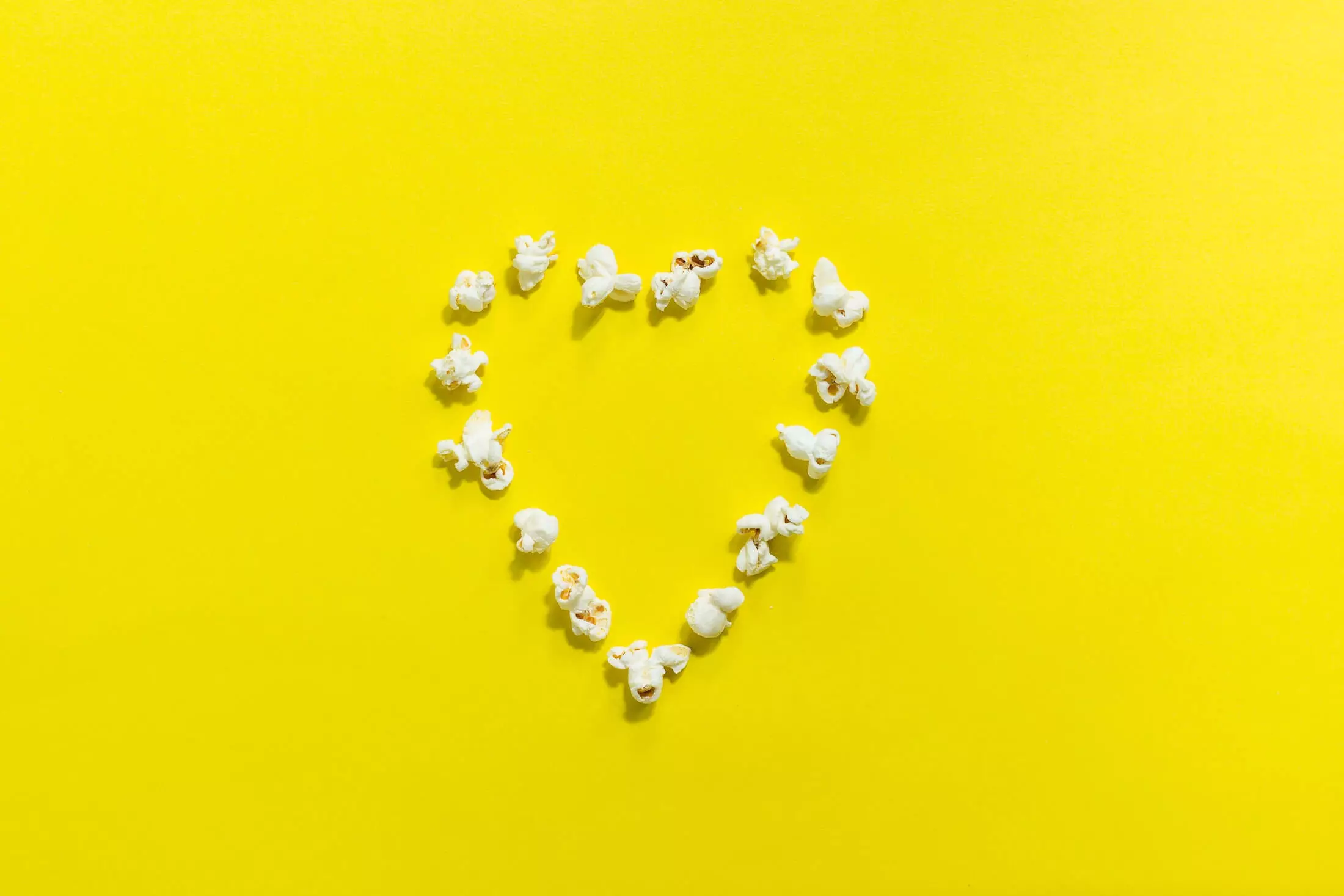 Across the medical landscape, doctors are increasingly finding new ways to empower their patients to take charge of their health through diet. Given the well-documented link between your eating habits and your health, it's no surprise to see food being elevated as a form of "medicine" — sometimes, food is the best prescription.
If food is indeed medicine, let's use it until our stomachs are full and our hearts are healthy.
Today, we know that 80 percent of heart diseases are preventable. We also know that the foods we consume play a major role in our heart health, whether that be by preventing cardiovascular disease or stopping its spread, depending on the type of diet to which we adhere.
To further investigate the critical role food plays in taking good care of our heart, we took our burning questions to Fahmi Farah, MD, cardiovascular disease and internal medicine physician at Baylor Scott and White Heart and Vascular Hospital – Fort Worth. After all, health is wealth and knowledge is power.
Can eating a healthy diet truly prevent heart problems?
The short answer: Absolutely.
Eating a healthy diet can slow down the plaque formation within our coronary arteries. Foods that are high in fat and cholesterol, such as fried foods and processed meats, increase your risk, ultimately leading to critical blockages in the heart — or worse, a heart attack.
By choosing to eat healthy foods low in fat and cholesterol, we can reduce the building blocks necessary to form those blockages.
Studies such as the PREDIMED trial and the Lyon Diet Heart Study, have repeatedly proven that diet, specifically the Mediterranean diet, plays a crucial role in reducing cardiovascular disease.
What are some quick heart healthy nutrition do's and don'ts?
Some heart healthy nutrition "do's" include:
Incorporating a balance of fresh fruits and vegetables into your diet.
Cutting down on fatty foods that are high in cholesterol and inflammatory markers.
Adding in healthy sources of protein like fish and chicken (without the skin) into your meals.
Using extra-virgin olive oil to prepare your food.
Baking, grilling or preparing food on a skillet.
Some heart healthy nutrition "dont's" include:
Falling into fad diets that aren't necessarily heart healthy.
Cutting out anything 100 percent. It's all about moderation.
Consuming too much red meat. Again, think moderation.
Frying your food or using butter in your cooking.
Eating processed foods that are high in sodium and preservatives.
I try to encourage my patients to eat heart healthy by making it very simple for them. Just think of it as clean eating — fresh foods without preservatives, foods low in cholesterol, more fruits and vegetables and less meat.

Related: Why I went plant-based and my patients should, too
Another way to keep it interesting is by mixing it up; don't be afraid to use varieties and colors of vegetables and try out different recipes! I also encourage you to include other family members and friends in the process. This can make a heart healthy lifestyle a fun experience.
What if you've already been diagnosed with heart disease or heart failure? Is it too late?
Just as a heart healthy diet is important in prevention, it is equally as important if you have been diagnosed with heart disease.
For example, if someone has already been diagnosed with coronary artery disease as a result of an acute myocardial infarction or chronic heart disease, a heart healthy diet can help protect those vessels and prevent further damage.
"If food is indeed medicine, let's use it until our stomachs are full and our hearts are healthy."
After you receive treatment with revascularization of their coronary arteries — whether trough stent placement or open-heart surgery — a healthy diet can help prevent plaque re-formation and another heart attack.
A heart healthy diet is important for management of all forms of heart disease, including heart failure. For patients with chronic heart failure or cardiomyopathy, healthy eating can help lower the risk of acute heart failure and improve not only the duration of life, but also the quality of life.
How do you empower your patients to make these healthy lifestyle changes?
I give my patients step-by-step instructions starting from which ingredients to focus on, to which type of oil to use for preparation and the preferred method of cooking. I try to go over it at every office visit to remind them of the importance of a healthy diet. Many of my patients have seen excellent results with this approach.
Related: Healthy lifestyle starts by changing behavior
Many of my patients come to me not knowing how to follow a heart healthy diet and are simply overwhelmed with all the different types of diets out there. But, with simplified and guided direction, many of them have seen dramatic changes and are living much healthier lives.
It feels very rewarding to see those patients who have struggled for so long living a healthier life and truly living well. That's part of what makes being a physician so rewarding.
Talk to a doctor about how food could be medicine for you.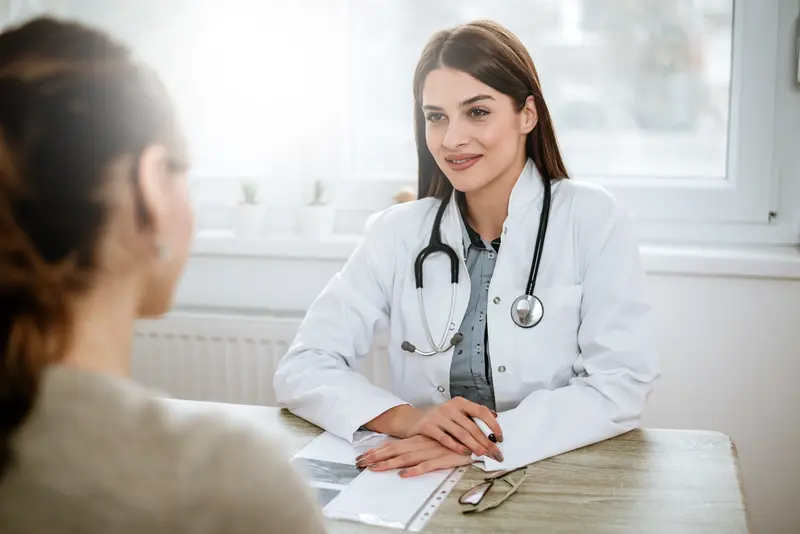 We make it easy.
Healthcare doesn't have to be difficult. We're constantly finding ways to make it easy so that you can get Better and stay that way.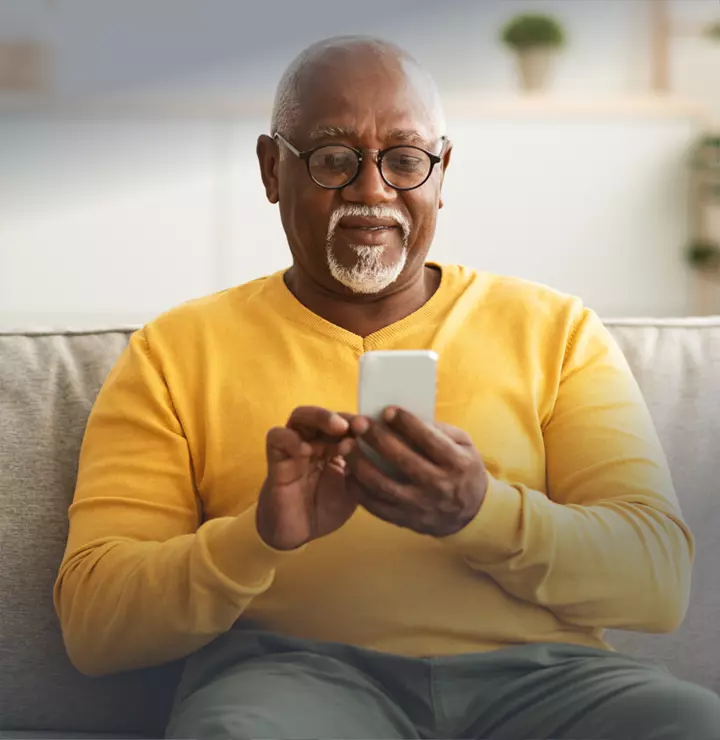 Better

tools make it easier
We all have different healthcare needs. Handle them your way with the MyBSWHealth app. Download the app today and take a hands-on approach to your healthcare.