For Luke Edmunds' Star Wars wish, the force is strong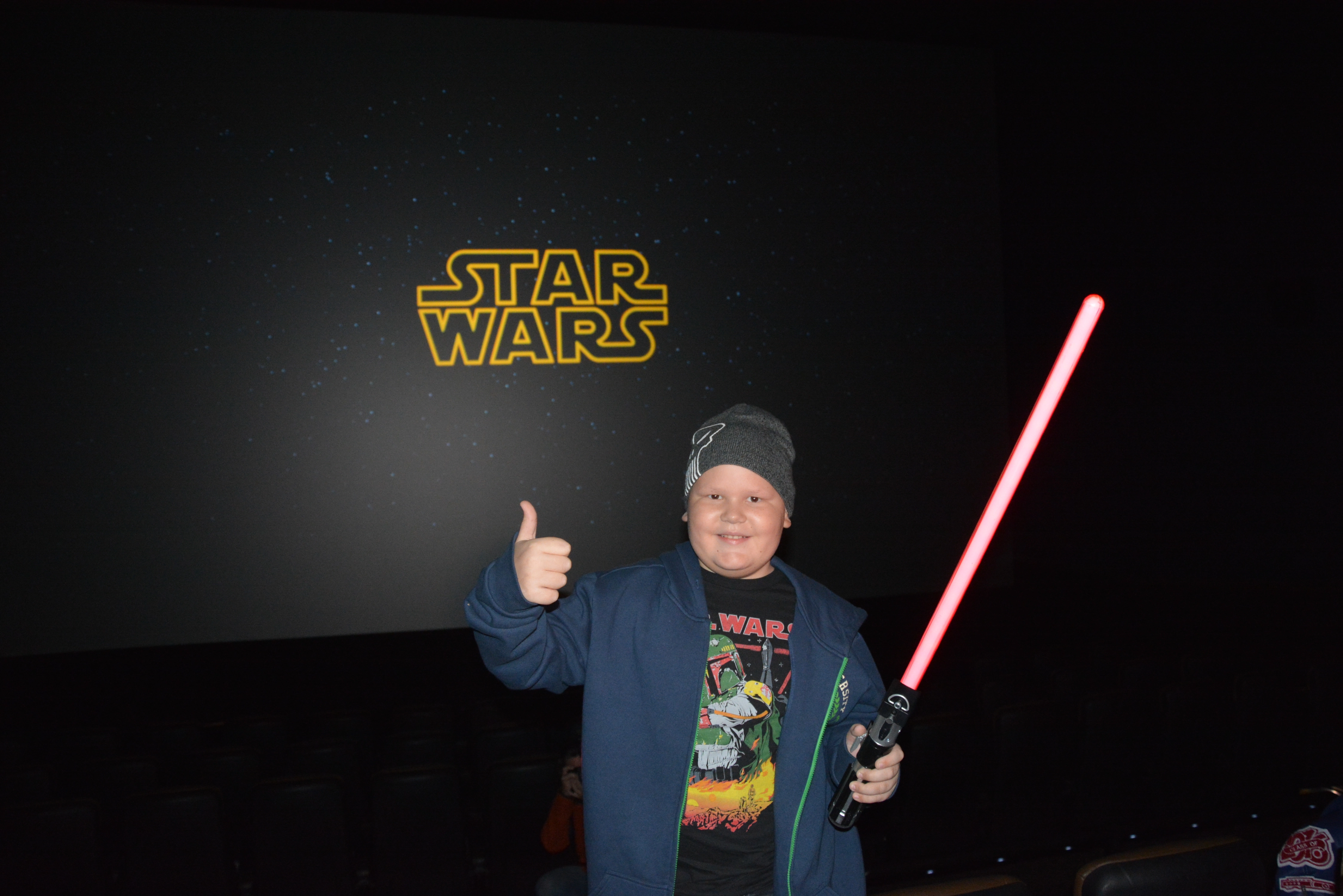 Compassionate care, it's a term you often hear, but what does it really look like? It comes in many forms and through acts of random kindness. It takes an individual or individuals being conscious of others' suffering or misfortune, but instead of just watching, you want to do something.
Imagine being stuck in a hospital room in isolation from the world for three months as a child. Let's face it, it's not the ideal place children want to be, but unfortunately life happens. This was the case for 11-year-old Luke Edmunds who was diagnosed with Acute Myeloid Leukemia (AML) on September 16, 2015. AML is a type of cancer that affects the blood and bone marrow.
Luke's four-month journey began when he was brought in to McLane Children's Hospital Scott & White. Doctors, nurses, and staff worked to make him as comfortable as possible as he underwent round after round of chemotherapy. Days turned into weeks and eventually to months. Luke was rarely able to leave his room or the hospital because his white blood cell count was too low and the infection risk was too great. He was literally cut off from his friends, and at time, his own family. He always welcomed visitors but the usual scene was his childhood buddies talking to him through a glass door while playing a game of battleship.
Luke found a way to pass the time with some of his favorite things including Star Wars memorabilia. To say he is a fan would be an understatement. He had action figures, clothing, and even had Yoda painted on his hospital window. Yes, the Force is strong with this one. So strong, staff members noticed. Secretly, everyone wanted to make his experience better — especially after being confined to a hospital room for so long.
Then, a big idea resonated with everyone on our staff. Well, maybe because we kept seeing the Star Wars trailer shown on TV, social media, you name it. No one had to say it, but everyone in their heart felt it: We all wish Luke could see the movie, but he can't because he is stuck in the room.
Remember that thing about compassionate care? Here is where it really shines.
Staff members from the care team, blood center, and organizations near and far banded together to devise a plan to allow the child to see this movie. It started with a simple phone call to a theater, then lead to tweets, Facebook posts and news media inquiries. Oddly enough, other staff members had asked theaters but were unaware we were all working toward the same goal. You can say we were all focused on going the extra mile for this patient, and that's the core of compassionate care.
When you see beyond the condition and the medical treatment, you see the whole person. It's in that moment you can do something compassionate to make their day just a little brighter.
In a hospital far, far away, Luke is battling cancer & can't leave his room to see #StarWars https://t.co/AguuLA6F4d pic.twitter.com/Ud704HBfno

— Deke Jones (@DekeJonesPR) December 18, 2015
Help us, @starwars. You're our only hope. Can you help us give Luke a chance to see #StarWarsTheForceAwakens? https://t.co/Yc9pv4MBgb

— Baylor Scott & White (@bswhealth) December 18, 2015
On December 31, 2015 with lightsaber in hand, Luke stepped out of his hospital room, not knowing he was heading to the Grand Avenue Theater in nearby Belton, Texas, for a private showing of Star Wars The Force Awakens. As they say, 'the look on his face was priceless'. As Luke walked to the entrance of the theater, the joyous look on his face solidified that a good thing happened.
Because the medical team and other staff members were moved with compassion to help Luke get better in his treatment, the results of his blood count were just high enough for him to be discharged for a short time. Although he would have to return, this Jedi knight was ready to continue his fight.
Compassionate care is well worth the results.
I think Yoda would have said it like this, "Do or Do Not, There is No Try."
We are glad we did it, may the force be with you, Luke!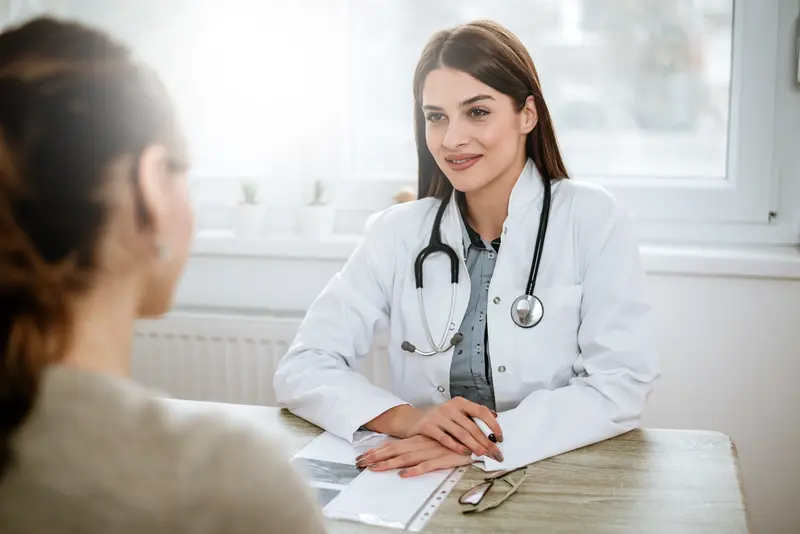 We make it easy.
Healthcare doesn't have to be difficult. We're constantly finding ways to make it easy so that you can get Better and stay that way.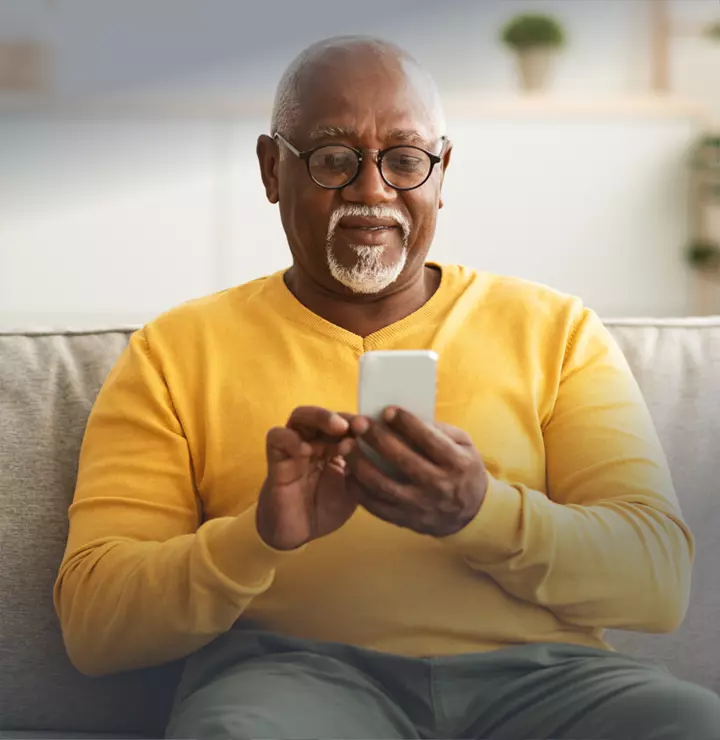 Better

tools make it easier
We all have different healthcare needs. Handle them your way with the MyBSWHealth app. Download the app today and take a hands-on approach to your healthcare.