The best kind of medicine: Using laughter to heal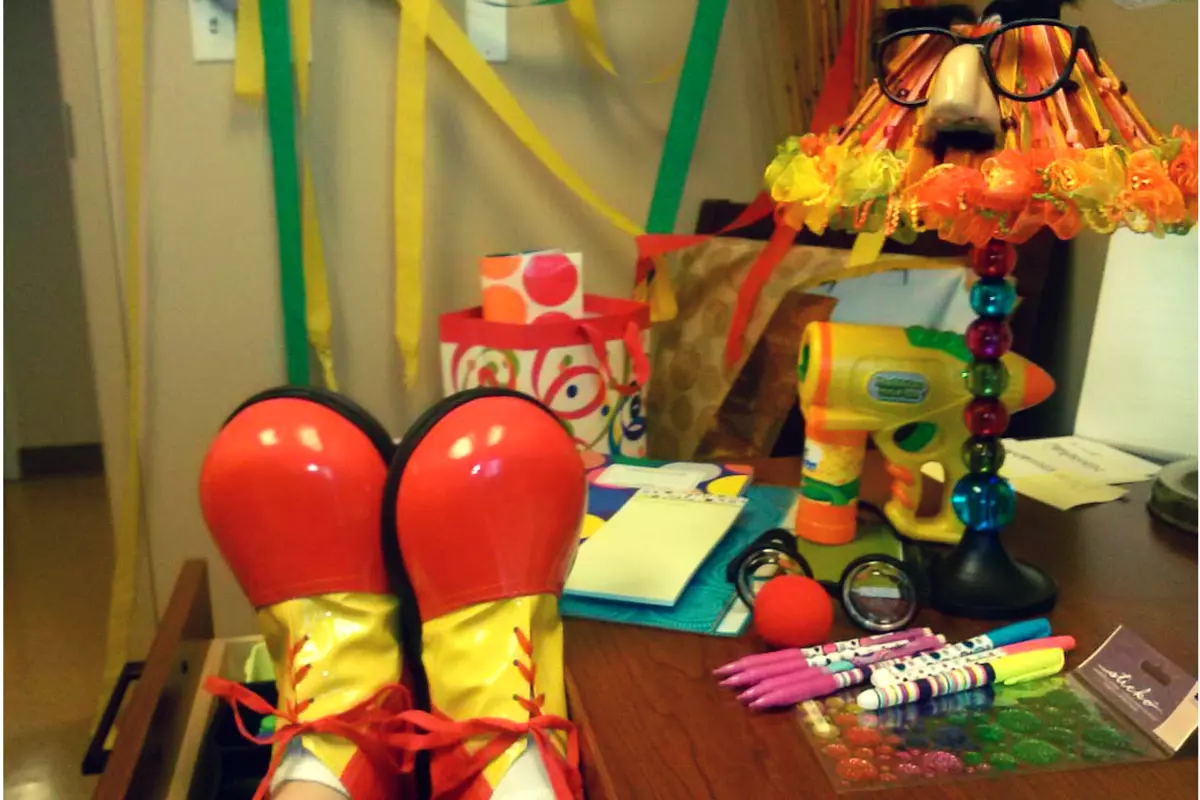 A tutu, hula skirts, a super hero cape, a clown wig, funny shoes, silly glasses, a hot dog hat, a shark hat for 'Shark Week,' lots and lots of bubbles, and, of course, a rubber chicken named Gordon.
File all these items under 'things you wouldn't expect to find at a hospital.' But for Melissa Williams, BSN, RN, a nurse educator on the medical staff at Baylor Regional Medical Center at Grapevine, these tools are as indispensable to her trade — and the healing process — as a stethoscope and IV pole.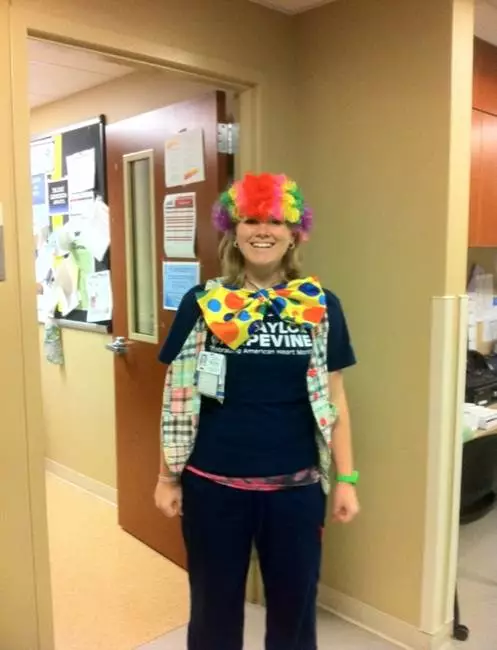 "The hospital doesn't have to be a serious place," Williams said. "I think it's a shame that our children's hospitals are the only ones where you can do the fun, clowning stuff."
Williams is a firm believer that making patients laugh, smile and relax can translate into a boost in their physical health. It's a belief that is backed by science. In fact, there is a whole field called gelotology dedicated to the study of laughter and its effects on the body. From all indications, yukking it up is good for you on several levels.
Laughter enhances oxygen intake, stimulating the lungs, heart and muscles and increasing the release of endorphins, boosting the immune system. It also relieves tension and stress, decreases depression and anxiety and can even increase productivity.
"They've done studies overseas showing how laughter can lower your blood sugar," Williams said. "It's good for the brain, heart, lungs and circulatory system."
Making It Contagious
A self-admitted lifelong 'goofball,' Williams first saw the effects of laughter on patient care when she was in high school. With a grandfather and aunt who both suffered chronic, serious illnesses, the hospital became a second home for Williams. She remembers that bouts of depression often accompanied her grandfather's frequent hospital stays.
"I noticed, though, that when certain nurses were his nurse for the day, he would feel better and be in a better mood, and the only difference was their attitude. They'd joke with him," Williams said.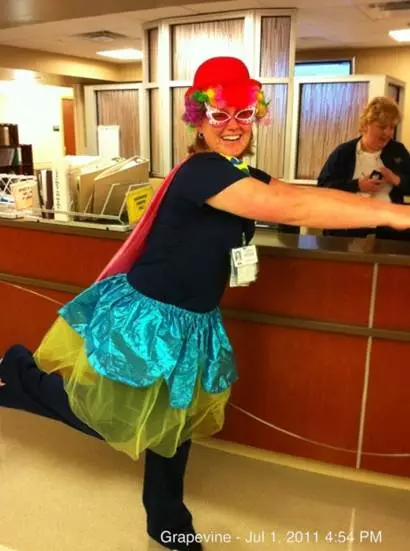 Although she chose a career in nursing over becoming a first-grade teacher, Williams was committed to sharing her gift of goofiness with her patients…and later, her coworkers. Early in her nursing career, a manager at the hospital she worked for at the time heard about a retreat with the famous medical doctor, clown and social activist, Hunter Doherty "Patch" Adams. She recommended that Williams attend.
"The retreat was about providing health care outside the box," Williams said. "We did things like go to the mall to give out hugs, polka danced and dressed up like clowns."
She shared what she learned with the hospital's leadership and developed a program teaching other nurses how to use humor to bring joy to their patients and break up the monotony of a hospital stay. After coming to Baylor Regional Medical Center at Grapevine, the class took off and was promoted throughout the hospital and to nurse internships. She uses what she calls laughter-based rounding: when nurses round on patients, they should try to do something memorable to make their day. It's not only good for patients but for caregivers as well.
For example, one time Williams was rounding with an intern. She had set up an IV antibiotic on a pump in a patient's room and told the patient that she would try to be a 'Super Nurse' and return to turn off the pump before it beeped in an hour. With seconds left on the clock, Williams burst into the room in a cape to turn off the pump.
"It was literally as simple as having a cape and pretending to be a superhero," she said. "It's little things that can change someone's day."
So far, Williams estimates that more than 600 Baylor Scott & White Health (BSWH) nurses at hospitals across North Texas have attended one of her presentations. In addition, she's given the presentation at a local nursing school and in other forums. She estimates over 1,000 nurses and health care professionals working in DFW have attended her program. That number is set to rapidly increase as BSWH hospitals in Central Texas have requested that she take her act on the road to College Station and Temple. She also is working on a write-up about laughter therapy for nursing publications.
"Every patient has a story to tell about their hospital experience," Williams said. "What do you want them to say about you?"
In the future, Williams hopes to reach as many nurses as possible with her message and training. She also will continue to look for new ways to make patients laugh. If you want to know any more than that, well, you'll have to talk to Gordon.
If caring for others is your calling, join the Baylor Scott & White Health team.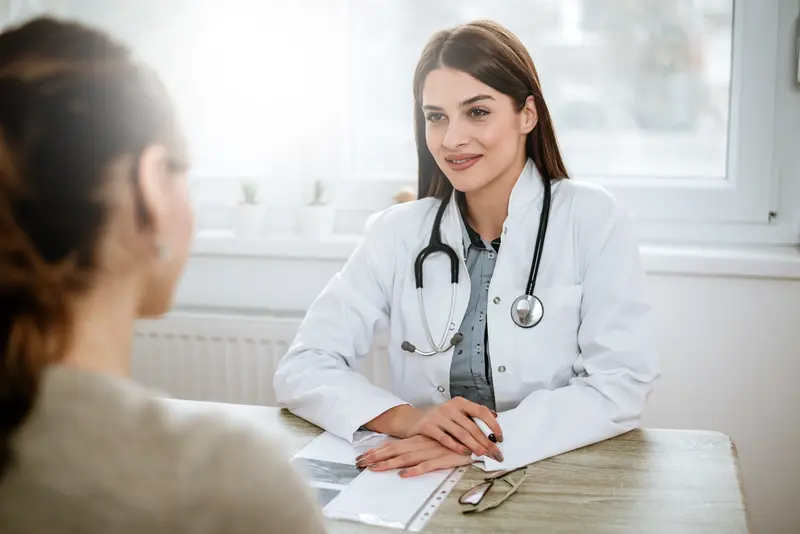 We make it easy.
Healthcare doesn't have to be difficult. We're constantly finding ways to make it easy so that you can get Better and stay that way.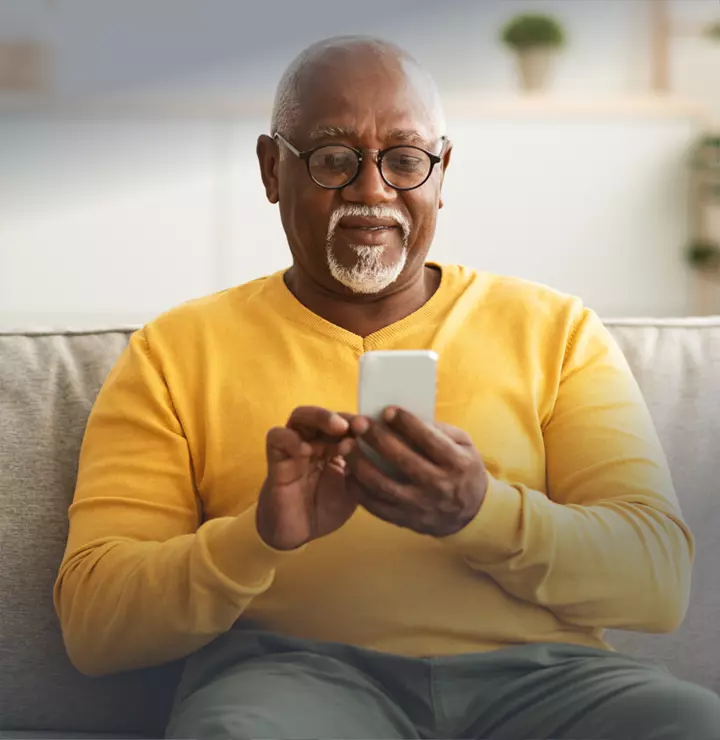 Better

tools make it easier
We all have different healthcare needs. Handle them your way with the MyBSWHealth app. Download the app today and take a hands-on approach to your healthcare.