Nurse shares joyful memories from medical mission trip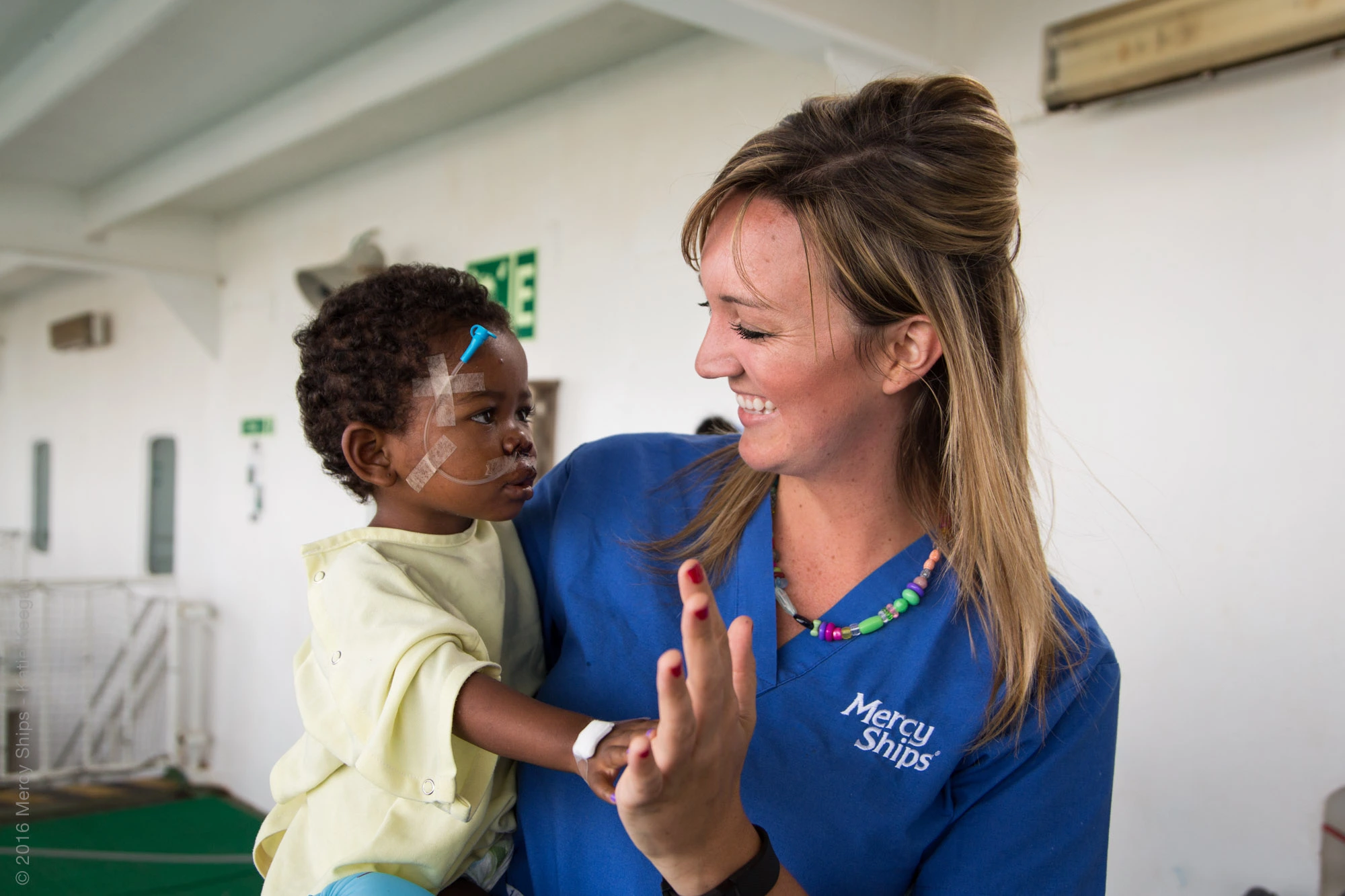 Nikki Vermeer, RN, spent last Christmas an ocean away from her family and working with people she'd never met before.
Earlier that month, she stepped outside her comfort zone and onto the Africa Mercy, the world's largest charity hospital ship, for a months-long medical mission trip that would change her life.
"I taught the patients Christmas songs and we made crafts together," she said. "It was emotional because they weren't with their families, but I wasn't with mine either. They needed me but I needed them, too."
Nikki, who works in the ICU at several Baylor Scott & White Health hospitals, cared for high-risk patients in the tumor and cleft pallet ward of the Mercy Ships floating hospital in Madagascar. Mercy Ships brings health care to regions where clean water, electricity, medical facilities and staff are limited or nonexistent.
Mercy Ships Lasting Impact from Mercy Ships on Vimeo.
She took more than two months off from work to volunteer and was supported by a scholarship she received through Baylor Scott & White's Faith in Action Initiatives.
Patients who visited the ship would sell whatever land they had and travel for days on foot to undergo plastic surgery that would keep them from being shunned by their communities, she said.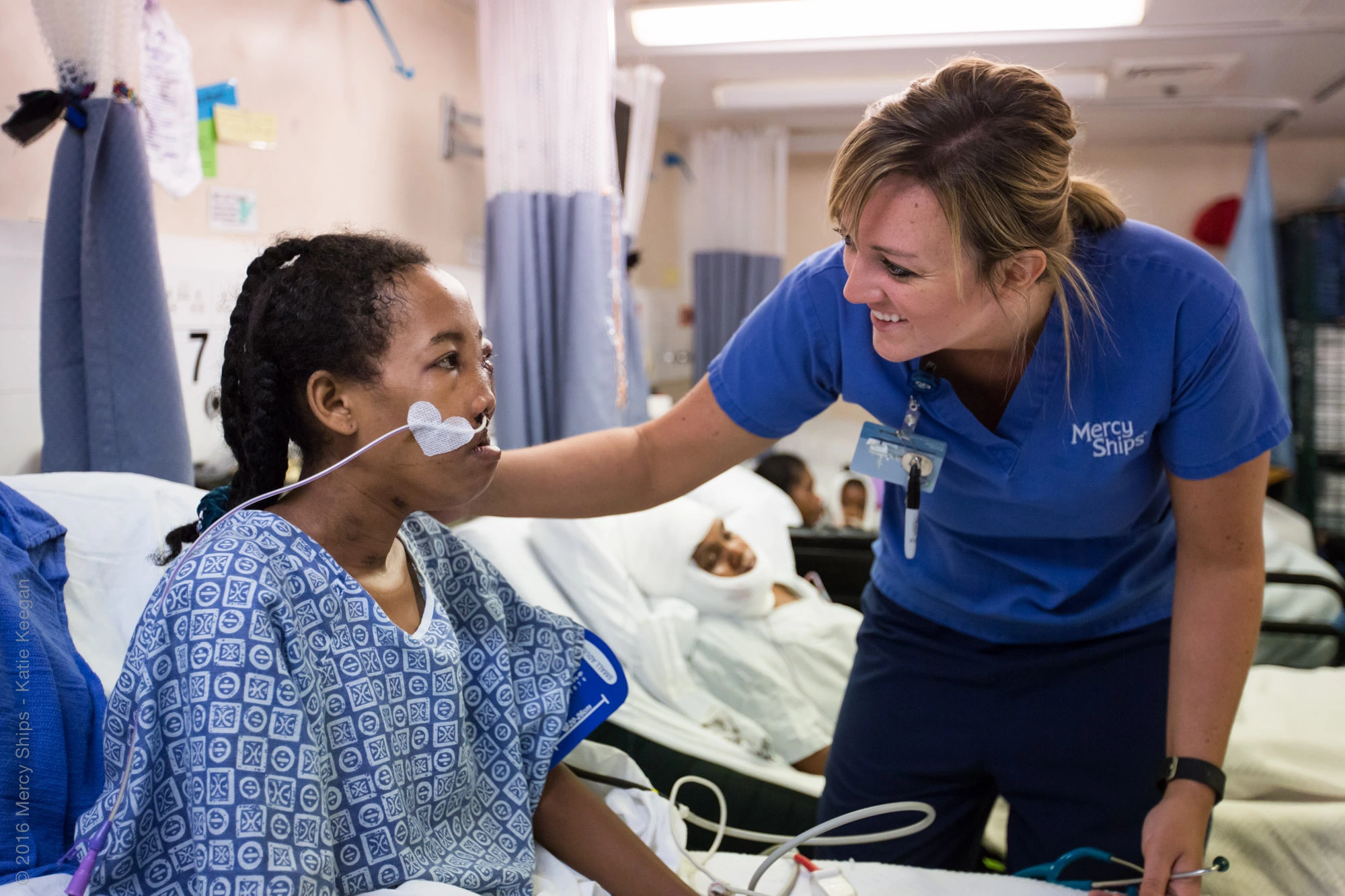 "You see the desperation they have just to be normal," she said. "For people who are outcasts among the poorest of the poor, getting plastic surgery is just a miracle to them. You know they get to go home and be a part of the community again and that's the most valuable part."
Nikki especially enjoyed working with the pediatric patients. One little girl with a cleft pallet grew particularly attached to her and loved giving her hugs.
She remembers in vivid detail comforting a 13-year-old boy who had an 8-pound tumor on his neck that formed a dangerous arterial bleed. She and the operating room team stitched the injury and reassured the boy's father, who was on his knees and praying frantically. Two weeks later they removed the tumor.
"He was the happiest kid, running all over the place as fast as he could and smiling from ear to ear," she said. "He was like a whole new kid. It was phenomenal to see what a difference the surgery made for him."
Nikki was touched by how grateful the patients were for their care — even a simple acetaminophen pill for a headache was a luxury for them, she said. She showed them how to operate a faucet and work a toilet, which many of them had never seen before. It made her grateful for the life she enjoyed back home in Texas.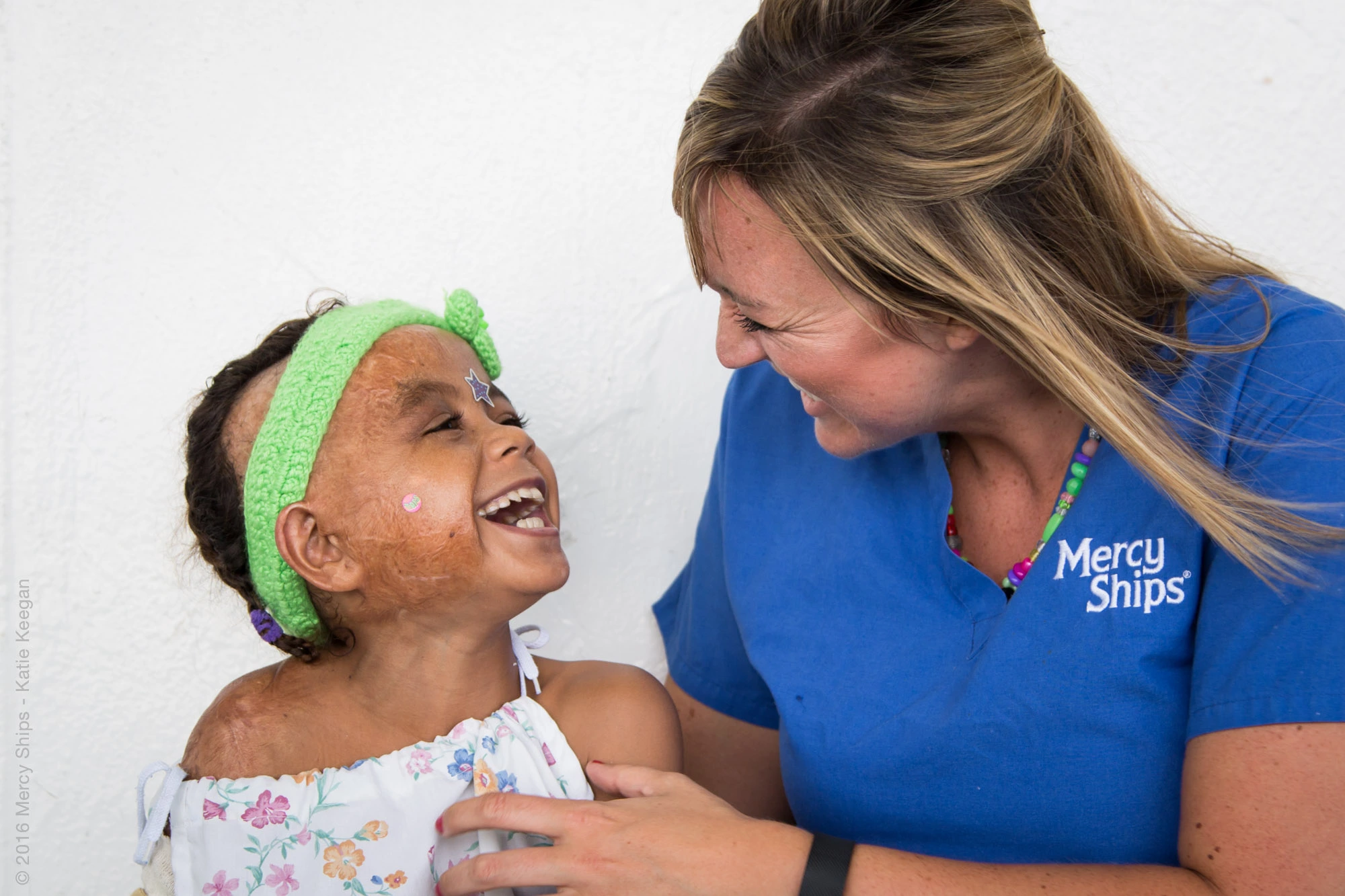 You can't put a cost on the hope and the joy you see on their faces just knowing you are giving them a second chance at life.
"I'm so thankful to have had this opportunity," she said. "It was one of the most challenging personal experiences I've ever faced, but it was by far the most rewarding. It takes a lot out of you physically and emotionally, but every bit of the sacrifice is overwhelmingly worth the cost. You can't put a cost on the hope and the joy you see on their faces just knowing you are giving them a second chance at life."
"I know they won't remember me or my face," she said. "But they'll remember Mercy Ships, and being a part of that is the most rewarding thing I can do with my skill set."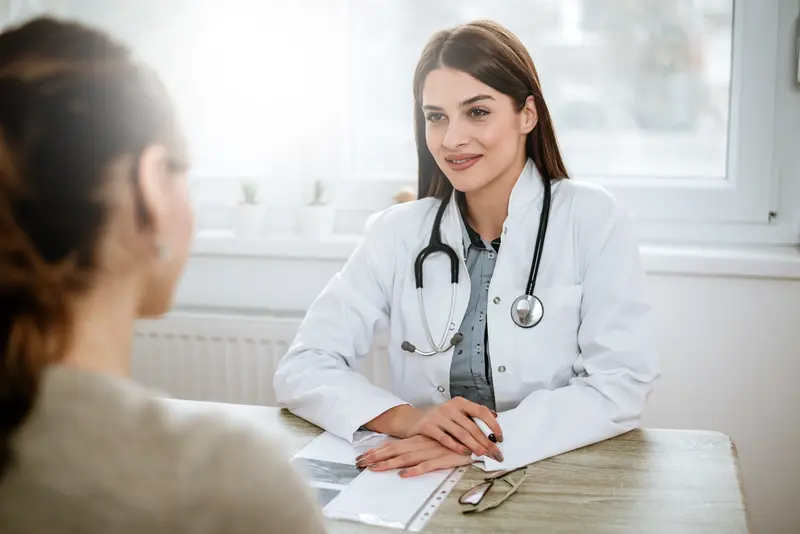 We make it easy.
Healthcare doesn't have to be difficult. We're constantly finding ways to make it easy so that you can get Better and stay that way.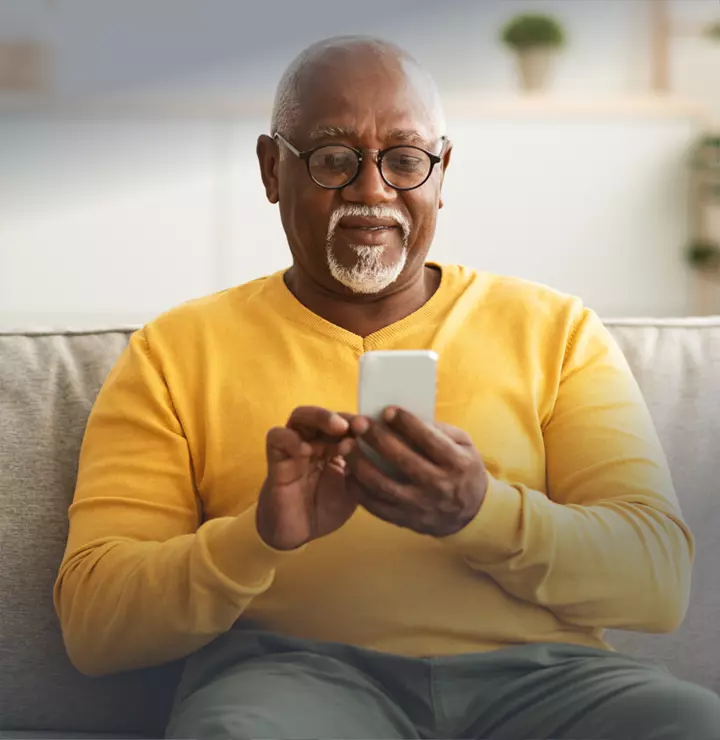 Better

tools make it easier
We all have different healthcare needs. Handle them your way with the MyBSWHealth app. Download the app today and take a hands-on approach to your healthcare.