Nurses empower patients to take charge of diabetes care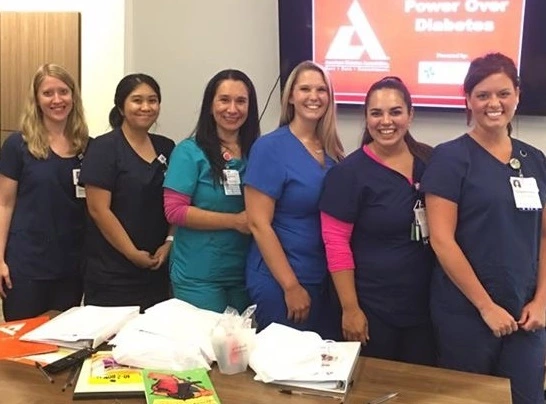 For a group of nurses at Scott & White Medical Center – Temple, a simple idea to improve patient care turned into something much bigger. Over a year ago, they were asked to share their thoughts on how to improve their unit.
One need stood out above the rest — diabetes education.
They kept seeing the same patients return and be readmitted to the hospital because of diabetes or complications from the disease. Seeing this as a sign of a larger health issue in the community that needed to be addressed, the nurses started brainstorming.
Empowering patients through education
The nurses came up with a new program to give their patients, and the rest of the Temple community, the education and tools they need to manage diabetes and live a healthy life.
"Patient care does not end with discharge," said Morgan Hayes, RN, a nurse at Scott & White Medical Center – Temple. "As nurses, we have a passion to empower individuals to take charge of their health through education and support."
Hayes and Samantha Fadden, LVN, a nurse at Scott & White Medical Center – Temple, began working on the project and identified ways to improve education and care for these patients. What started as a small homegrown initiative quickly grew to involve multiple staff members, a research project, a new inpatient diabetes educator position and a series of free community education classes.
The team partnered with the American Diabetes Association to offer free diabetes education seminars as a resource to provide the Temple, Texas, community with materials and training.
With their first few classes completed, they plan to offer the series of four classes on a quarterly basis, covering diabetes basics, nutrition, physical activity and diabetic complications.
"Even though we are only getting started, I find that people leave our classes with a better understanding of the condition and of themselves," said Ciara Saunders, BSN, a nurse at Scott & White Medical Center — Temple who is also part of the team. "We have had amazing participation from the classes and have seen more people each week."
A community effort
Because the classes are free and open to the public, they provide much needed access to education for uninsured patients and other underserved populations. Other education options typically require a physician referral or insurance to cover the cost. As a result of a recent community health needs assessment, the hospital has made expanding community health education for chronic conditions like diabetes a priority.
"It is an ongoing problem and many other organizations are working to address it as well," said Tara Stafford, director of community benefit at Baylor Scott & White Health in Central Texas. "Baylor Scott & White Health is participating in a recently formed Bell County Diabetes Coalition aimed at providing those with diabetes, pre-diabetes and caregivers the information and resources they need to live well."
The hope for this comprehensive initiative is that participants will learn to take an active role in managing their condition
"The team will collect data from consenting participants and determine the effects of the classes on readmission rates related to diabetes," Hayes said.
Their goal is to see a decrease in diabetic readmissions across the organization as a result of their efforts, but ultimately, the opportunity to make a difference in the lives of their patients is what drives them to keep going.
"Organizing and teaching the classes gives us a sense of accomplishment and excitement," Hayes said. "While the readmission rates are the main focus of the research project, the impact these classes have on the community as a whole has increased our passion for patient-centered care and patient education."
Learn more about diabetes care at Baylor Scott & White Health, or find a physician near you.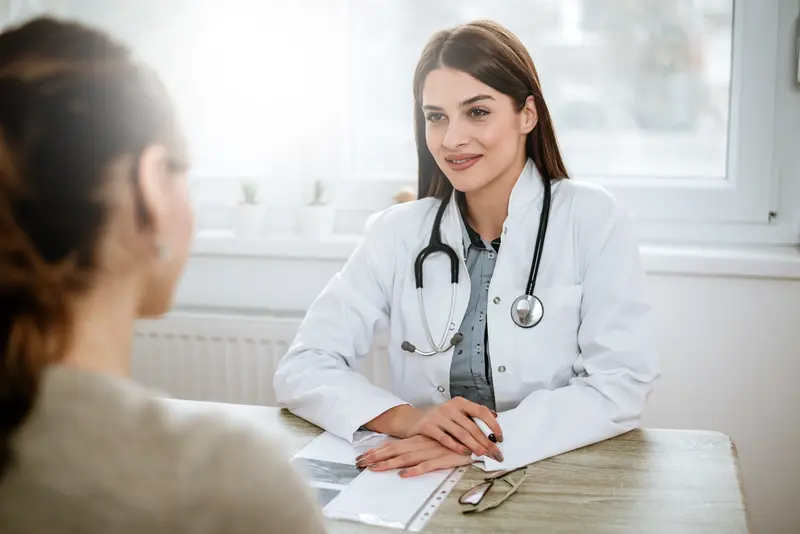 We make it easy.
Healthcare doesn't have to be difficult. We're constantly finding ways to make it easy so that you can get Better and stay that way.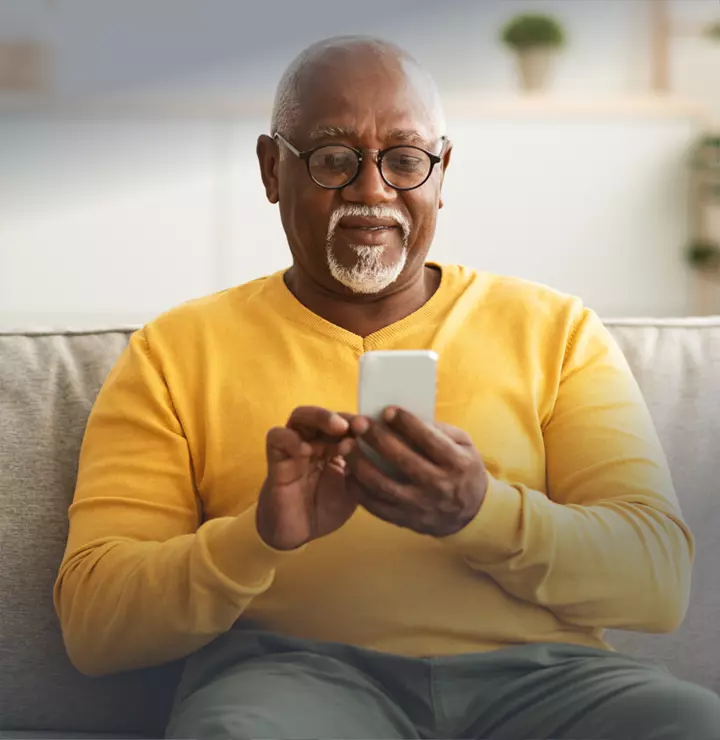 Better

tools make it easier
We all have different healthcare needs. Handle them your way with the MyBSWHealth app. Download the app today and take a hands-on approach to your healthcare.