Physician launches care package program for COVID-19 patients and staff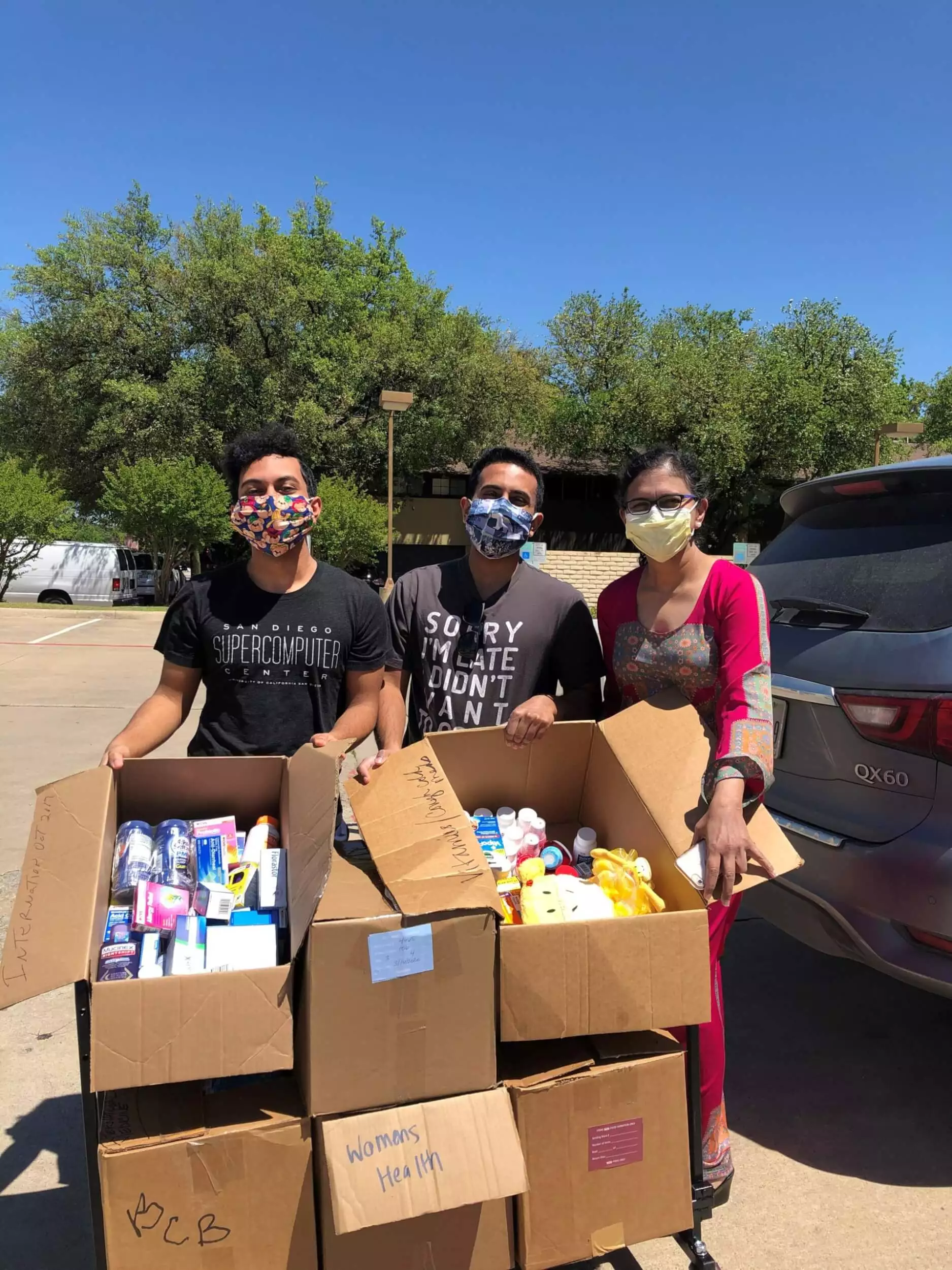 The COVID-19 pandemic has changed the face of healthcare, both inside the hospital and out. As the virus began to necessitate restrictions on hospital visitor policies, one physician was troubled by the thought of patients spending their days alone in a hospital bed without the support of their loved ones.
Inspired to help, she took action. With the help of colleagues, friends, family and community partners, Dr. Jyothi Rereddy and the Baylor Scott & White Volunteers in Medicine program began piecing together patient care packages. Filled with books and puzzles for entertainment, encouraging handwritten notes, bible verses and more, the care packages have made impact on patients and staff alike.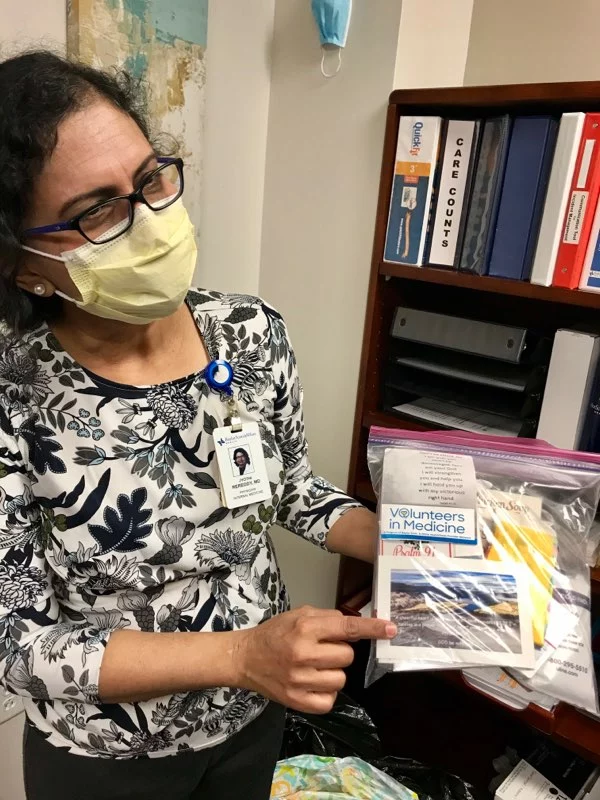 Dr. Rereddy reflects on what inspired these efforts — and why it's important to show those around us that we care.
"Have you ever been a patient in a hospital? In my experience, a hospital bed can be a lonely and fearful place. It can feel demoralizing to be declared sick and leave your fate in the hands of strangers.
But hospitals are also places of hope, healing, support and recovery. I'm privileged to spend my days playing a small role in this healing every day as a physician.
Still, even now, while my job has me on the other side of the bed, I can remember how two days alone in the hospital felt like a daunting eternity.
When the COVID-19 pandemic struck, our lives came to an uneasy halt. In the hospital, the difficult decision was made that patients would not be allowed visitors in order to protect everyone within our walls.
As a physician, I understood the decision, but my heart was heavy for our patients. I thought to myself, "How can we expect our patients to overcome illness without the support of those who bring them the most strength?"
When I came to the U.S. in 1992, my father's supportive letter showed me that he was proud of me and always with me, which gave me the strength to work another day. Even to this day, I still recall that letter and it continues to give me the strength to keep going. It's those little things that can make a big difference when facing challenges and struggles.
"We have to remember to stand together in our humanity and serve one another in order to cultivate a safer tomorrow."
So, I proceeded to consult my friends in an effort to see if there was anything we could do for our patients. One friend, who is a hospitalist, suggested possibly providing some inspiring books. I also heard from a friend's children who are medical residents in New York. Their stories from the front line of the fight against COVID-19 were enough to bring tears to any medical professional's eyes.
It was at that point that I strongly felt the urge, the need, to let both our patients and front line staff know that while we may not be right next to them, we are with them.
I started by making patient care packages. Thankfully, every person I have come across since that moment was just as eager to help put together these patient care packages. 
The patient care packages began with inspirational books and personalized notes written by staff, family, friends, other patients and colleagues. To my elation, my sons decided to make suggestions for the care packages, such as including games and puzzles to keep patients entertained and distracted from the illness. We also included homemade cloth face masks as well as a few "feel good" items for patients and staff to take home.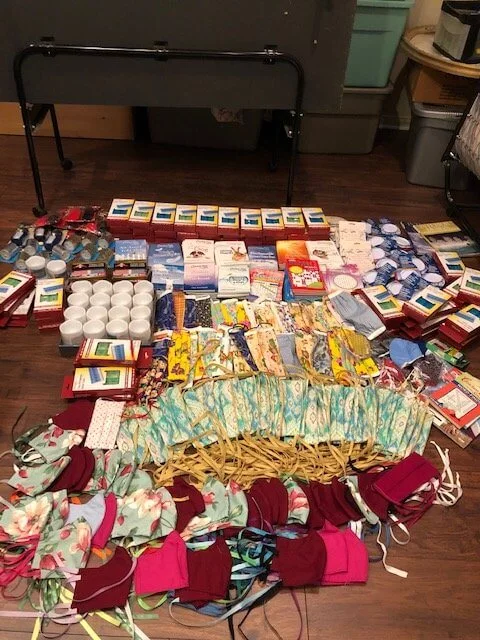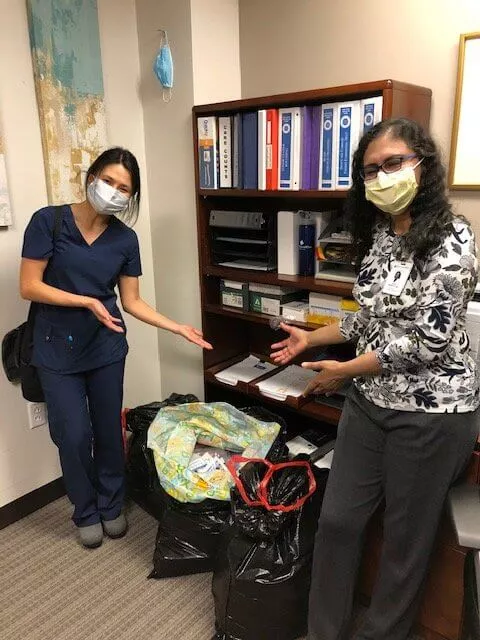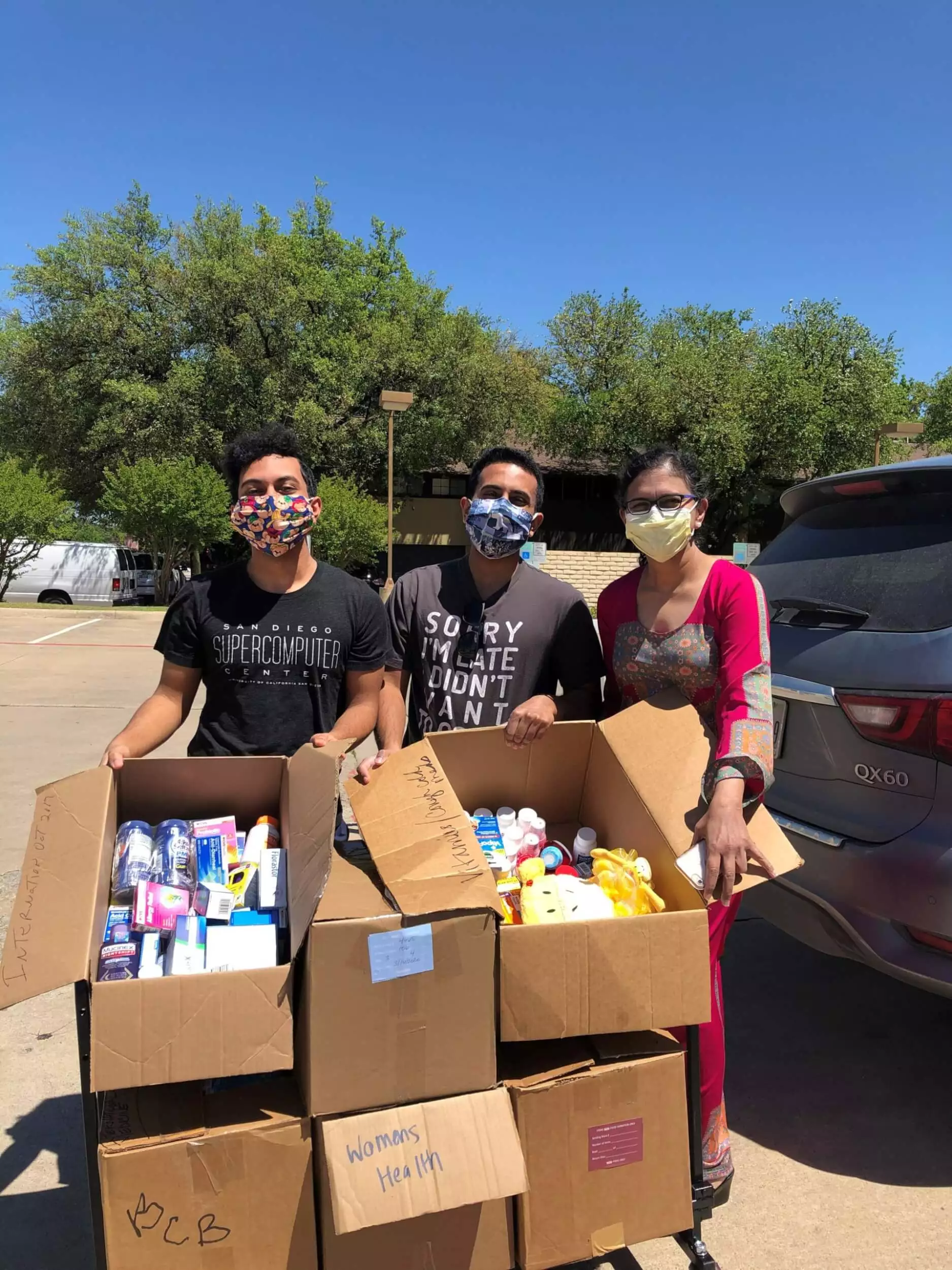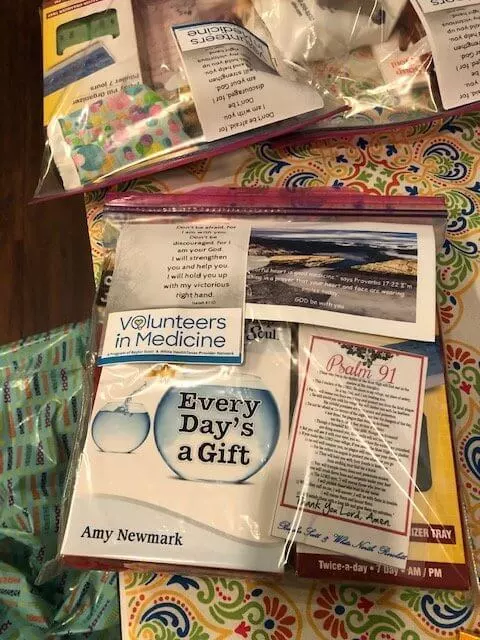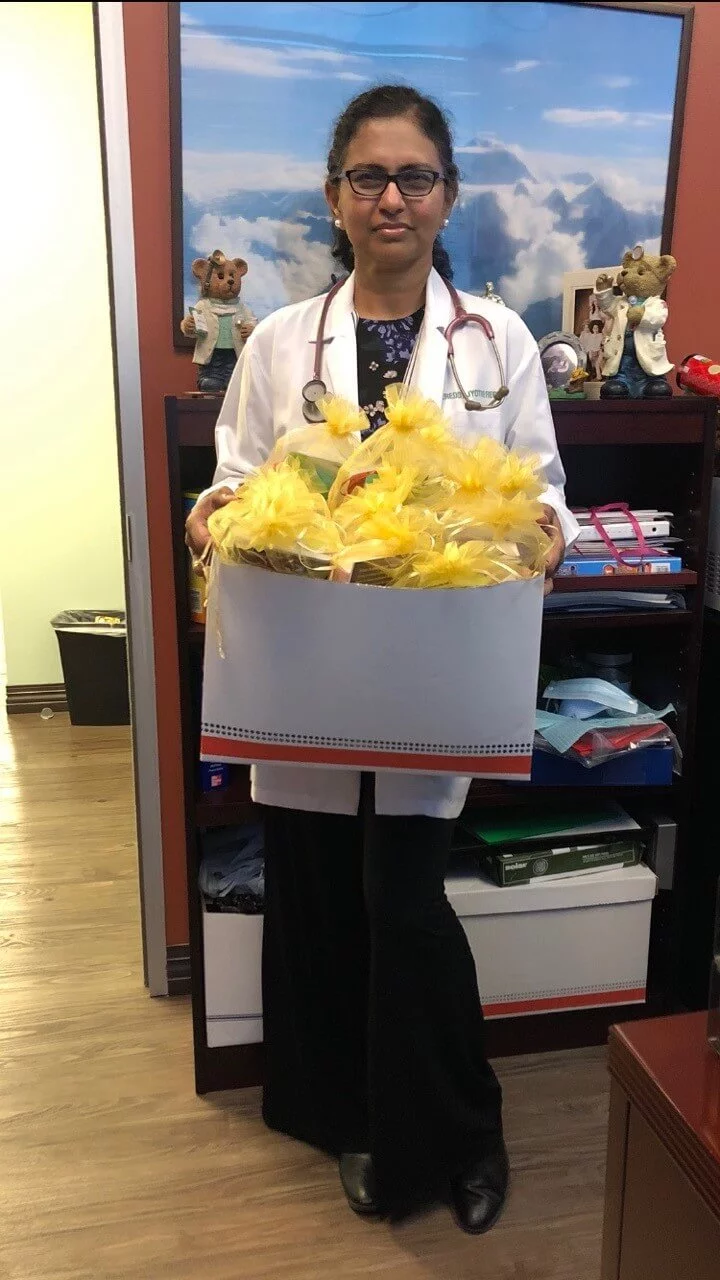 Volunteers from Baylor Scott and White Health departments, high school students, medical assistants, colleagues and community charity groups all came together to donate everything from their time to books, puzzles, games, candy, pillboxes, face masks, lotions and care notes.
When I took all these items to our Volunteers in Medicine committee, everyone was extremely excited to assist with the assembling and decontaminating. We took every precaution to ensure that the care packages underwent strict infection control.
Related: How community health workers are alleviating food insecurity during the pandemic
To date, we have been able to deliver 260 patient care packages to four hospitals and 30 hero packages for nurses in the intensive care unit (ICU).
We are still working on continuing the project through the pandemic. God willing, we will be able to deliver more hope and support to patients and medical staff on the front lines. 
Let us remember that this is a memorable time in our history. While the virus poses a threat to our unity and well-being, we have to remember to stand together in our humanity and serve one another in order to cultivate a safer tomorrow.
So, friends, let us come together and share human compassion with one another. Today or tomorrow, find a way to show someone that you care."
About Volunteers in Medicine
The Volunteers in Medicine (VIM), a program within HealthTexas Provider Network and Baylor Scott & White Health, is committed to the reduction of health disparities throughout our local community and internationally. Find out how you can support this initiative here.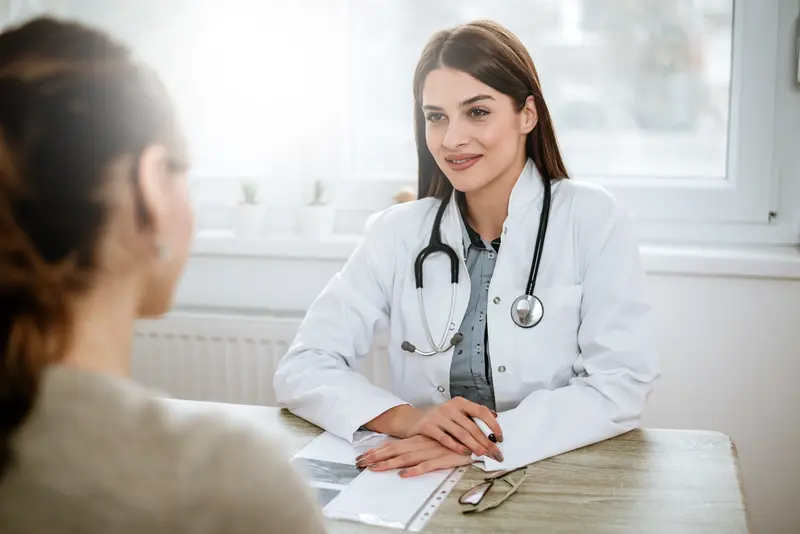 We make it easy.
Healthcare doesn't have to be difficult. We're constantly finding ways to make it easy so that you can get Better and stay that way.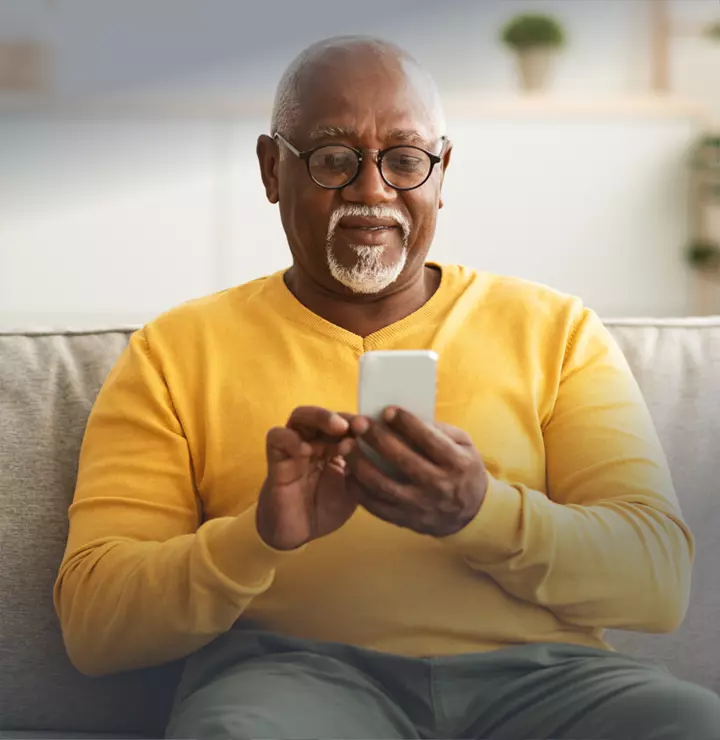 Better

tools make it easier
We all have different healthcare needs. Handle them your way with the MyBSWHealth app. Download the app today and take a hands-on approach to your healthcare.