Quintuplets celebrate their first birthday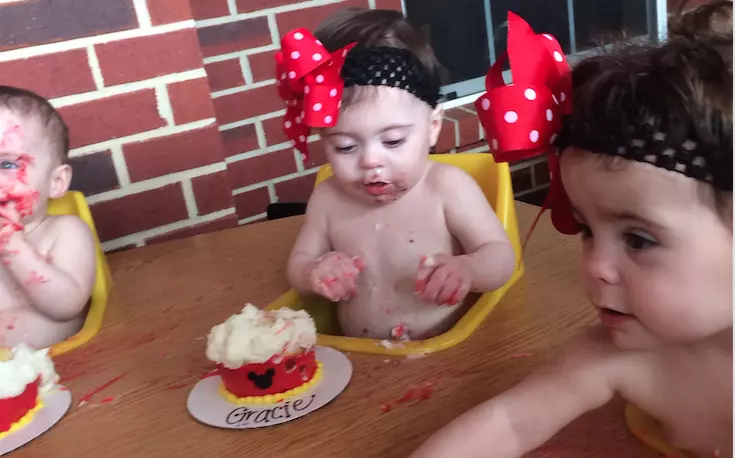 Baylor's first-ever quintuplets celebrated their birthday, turning one year old this week. It doesn't seem that long ago that we met quints. This picture was of their mom Michelle Seals holding them all for the first time.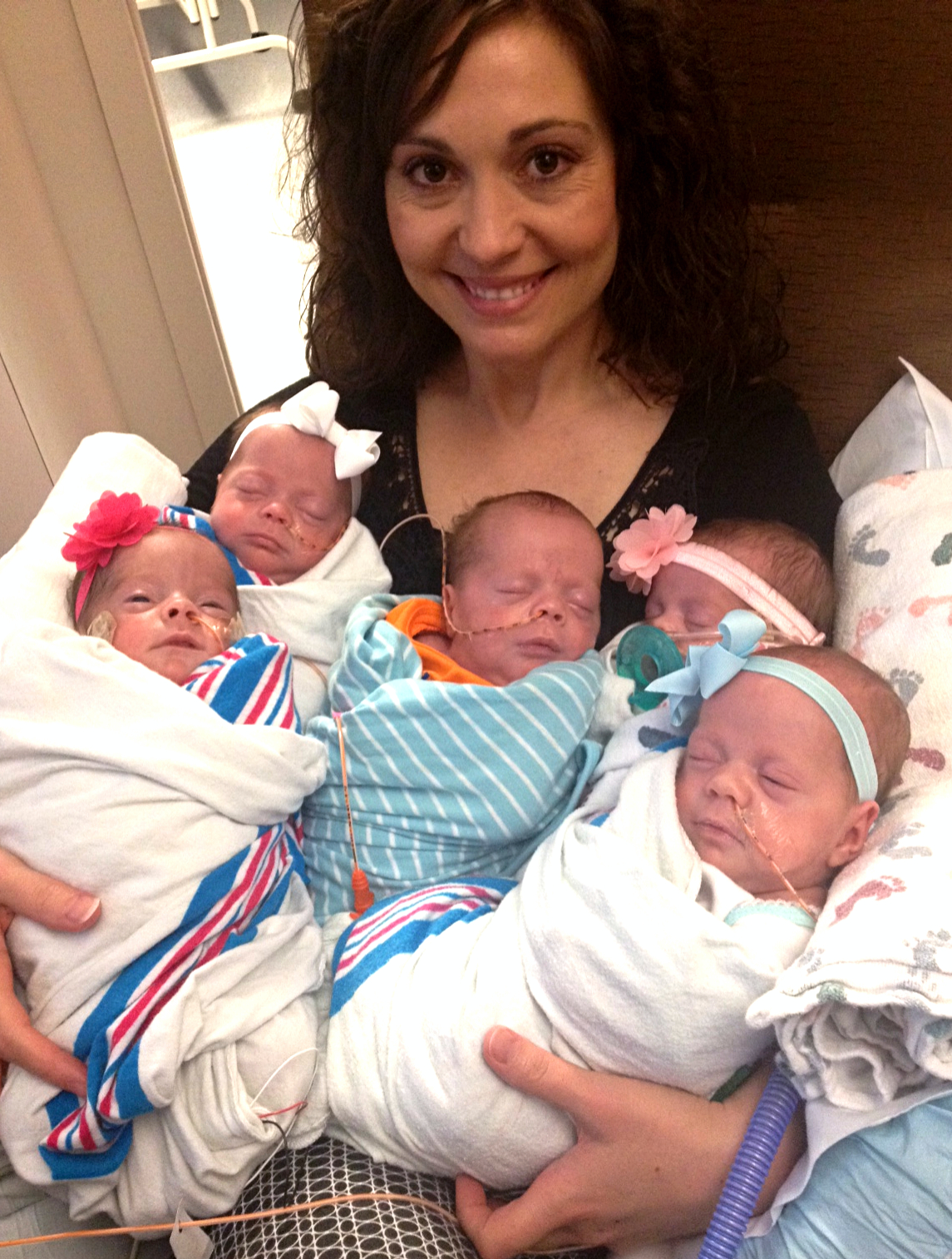 A year later, its very busy, but the family is doing well.  Here's an update from their mother, Michelle Seals.
"All the babies are doing great. They all can crawl, go from crawling to sitting on their own, and some have figured out how to pull up on their own. A couple of them are walking while holding on to furniture. All five kids are happy and love to laugh at their big brother, Brady. They are babbling and can say 'mama' and 'dada'. They're sleeping pretty well at night (when they aren't sick) and take two naps each day. We are transitioning to baby food, but they also still take bottles.

We're starting to see their little personalities emerge. Mia likes lots of attention, she's funny, and she's a mama's girl. Tessa is so sweet; she smiles all the time and is easy going. Brant is always on the go. He never wants to be still and always wants to be with his big brother, Brady. Gracie is the funny one; she's loud and can (at times) be a little diva. Rayleigh is quiet and mischievous. She loves to explore the house and gets into everything!

The quintuplets are a lot of fun, and it's hard to believe how much they've changed over this past year. They've come a long ways from their days in the NICU at Baylor University Medical Center at Dallas. Continued physical, occupational, and speech therapy is really helping. The four girls all still have their feeding tubes, but we're working on them eating more on their own. We're waiting for the flu and RSV season to be over before taking them out. Now that it's warming up we're starting to take walks through the neighborhood and the babies like being outside."
Fun Facts from the quintuplets mother:
Mia is the smallest baby weighing almost 16 pounds. Brant is the biggest weighing almost 18 pounds.

I do about 5-7 loads of baby laundry a day.

We go through approximately 280 diapers a week (when they are healthy). If they are sick, it's a lot more, and they all had the stomach virus last month!

We go through approximately 809 ounces of milk a week.

Including my older son, I clip 120 nails a week!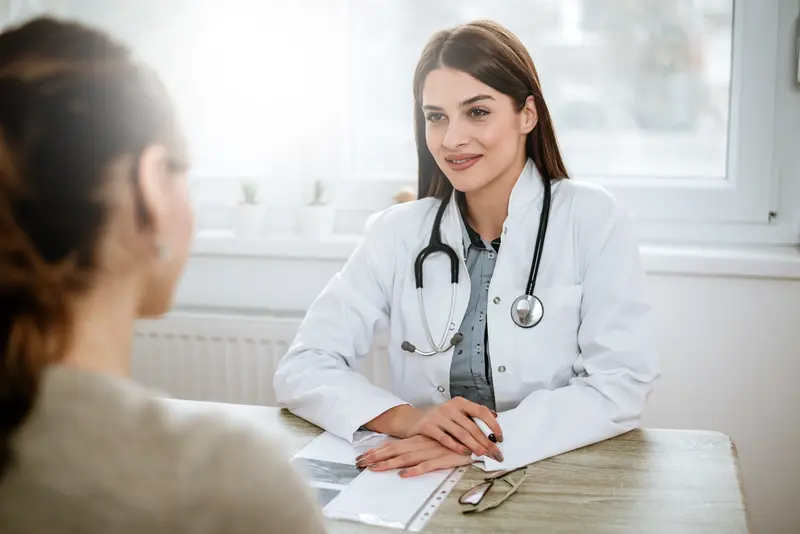 We make it easy.
Healthcare doesn't have to be difficult. We're constantly finding ways to make it easy so that you can get Better and stay that way.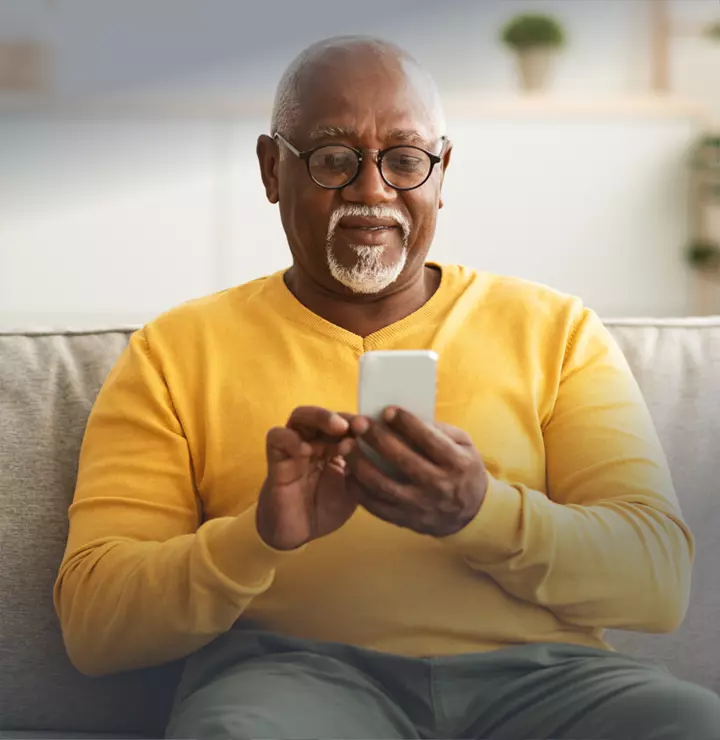 Better

tools make it easier
We all have different healthcare needs. Handle them your way with the MyBSWHealth app. Download the app today and take a hands-on approach to your healthcare.